As soon as he was out, the girls hopped down off the bed to either side of me.  Their little hands quickly grabbing hold of his, feeling his head, his back.  I couldn't think of a time I had ever been more happy or fulfilled.
Harlo looked at him, "You're right, mom.  He looks like a Major."  Major is the name I had loved for a boy, but Harlo hadn't been so sure until she saw him.  "Can we name him Major?" she asked.  My girls sat at my side as I delivered the placenta.  "Look girls!" I said "That's where the baby lived while he was in my belly. That's where he got all his nutrients to grow." Janae held up the placenta and bag attached for the girls to check out.  Easily the coolest science project I'll ever be able to show them.
I held him while we all oo'd and aww'd over his sweet little face, his too-big-for-his-body hands, his long feet and toes.  We were all completely smitten.  We giggled about how he looked exactly like Stella, and I told the girls about their own births and how they were the same and different from this one.
The girls helped Brady cut the cord while we all marveled in the miracle of life.  We snuggled into my bed in the wee hours of the morning and let the feeling of heaven opening right up for our family soak in.  Our boy was here, and life was all but perfect.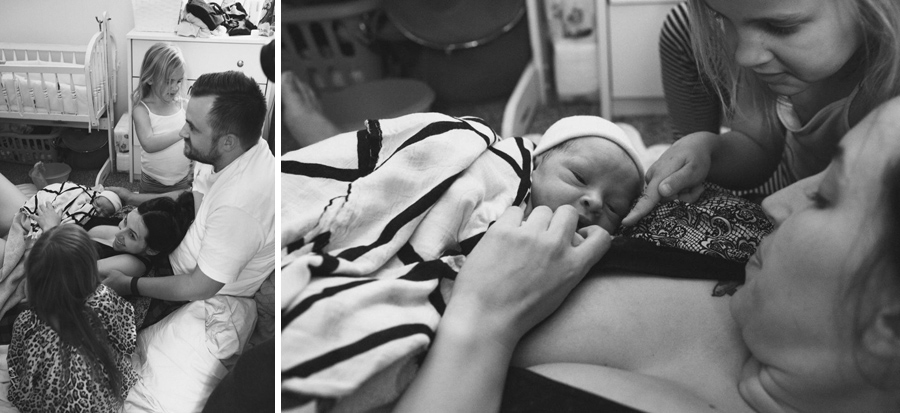 Mr. Miller has a son!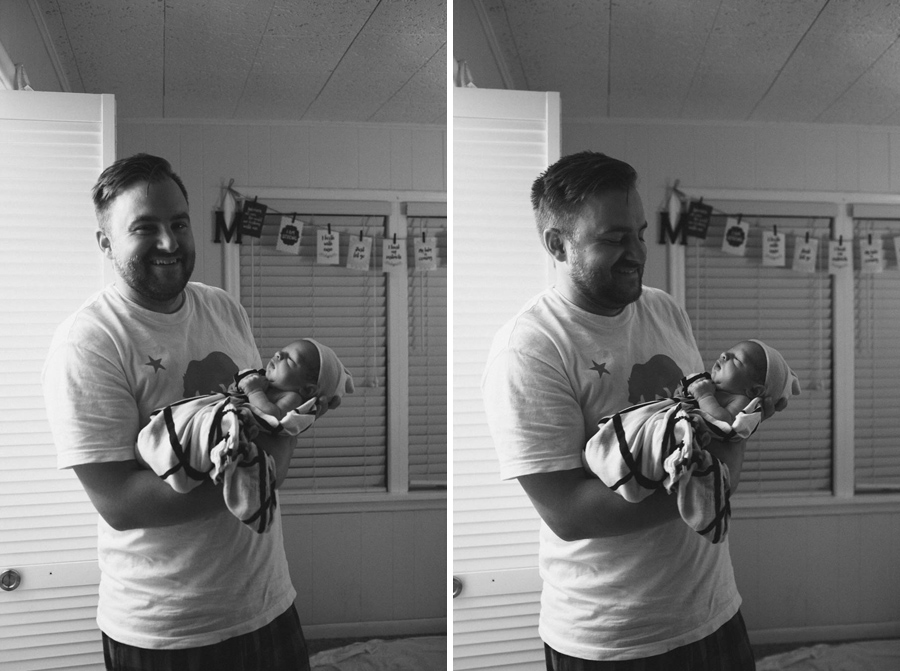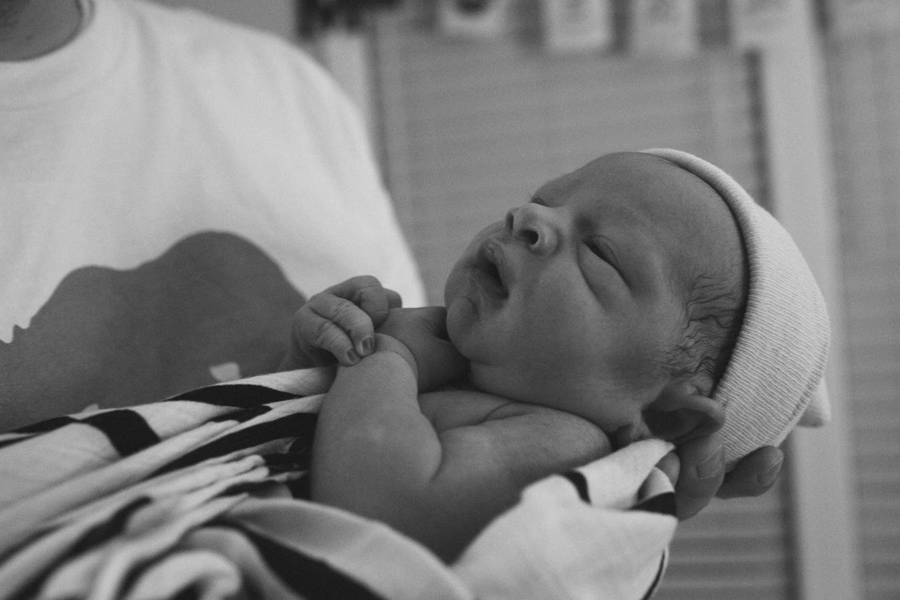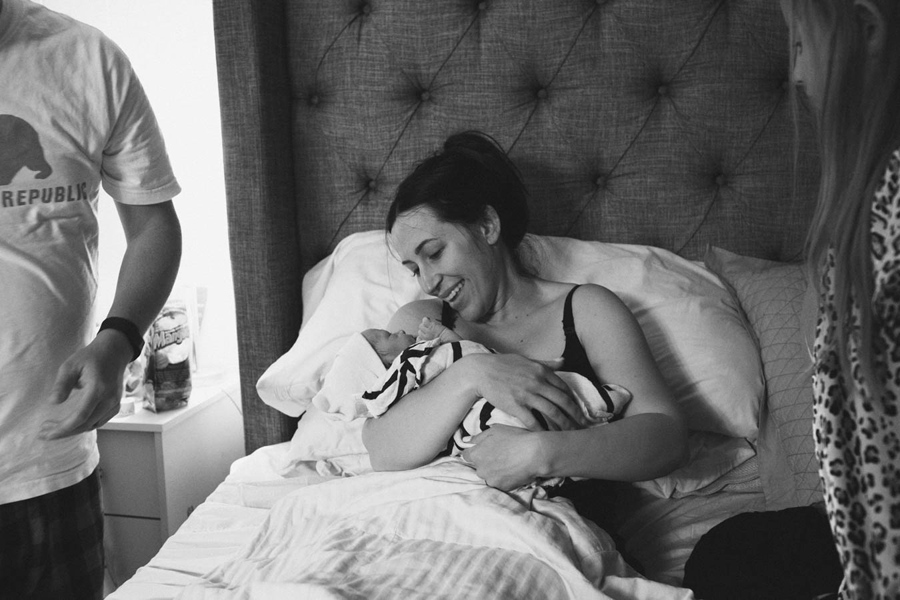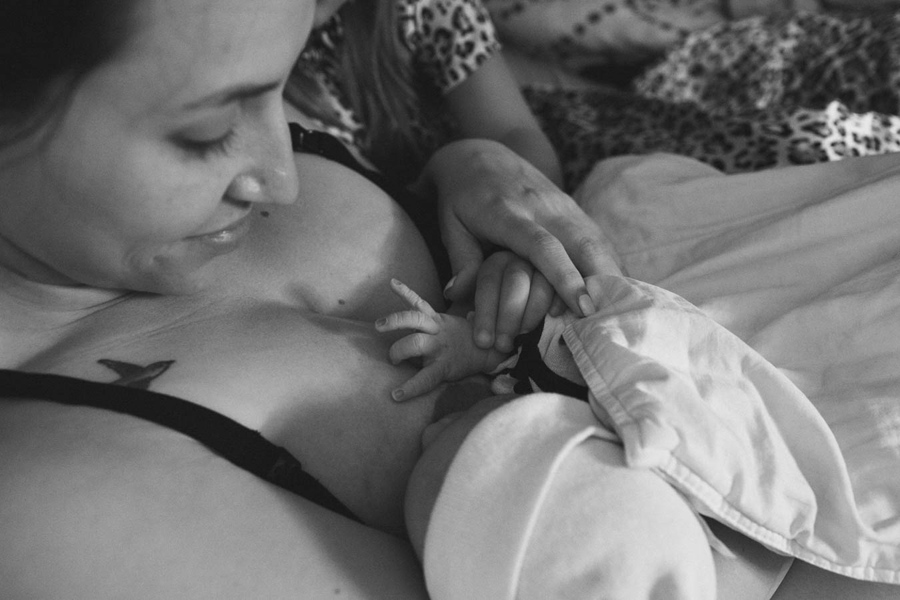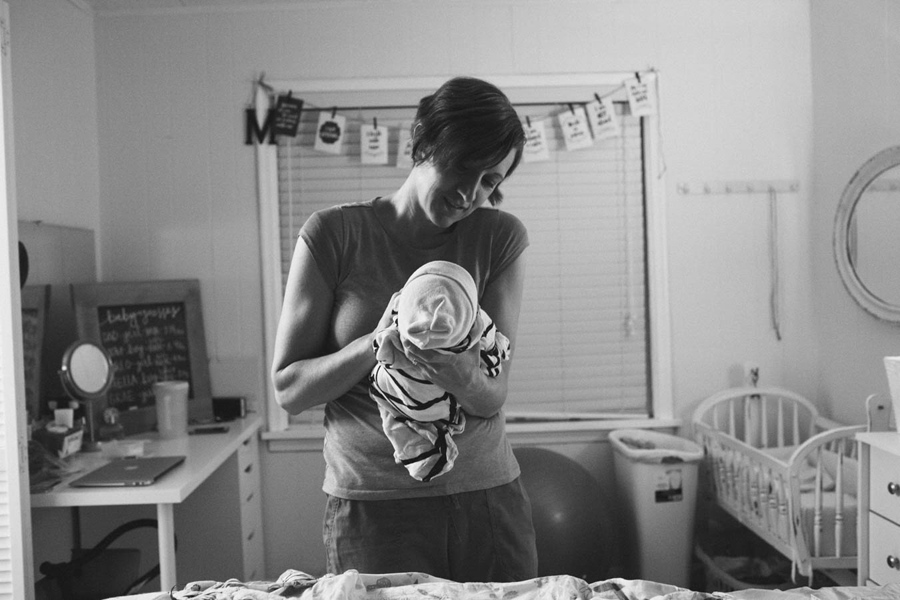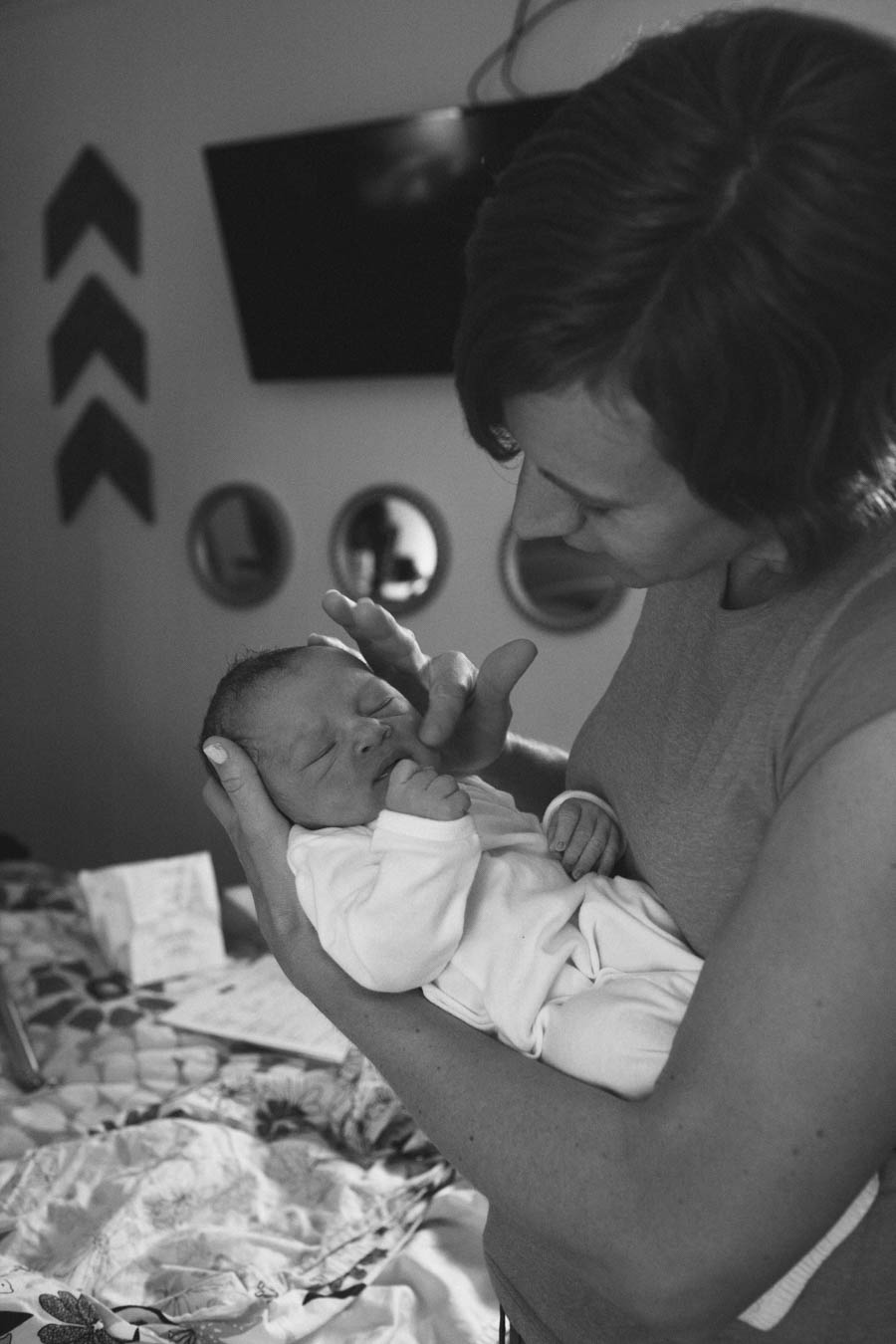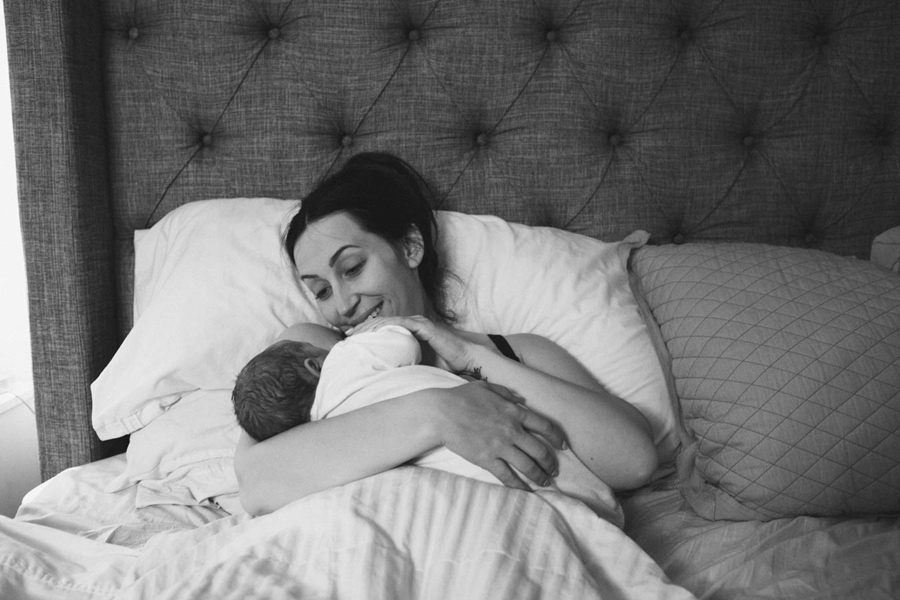 After Thoughts:
 My son's birth was one of the sweetest experiences in my life.  Having my girls there to witness this miracle will go down as my favorite moment with them.  Their precious little spirits were so calming to me as I worked hard to delivery their brother.  Stella humming alongside me kept me focused and comforted, and it helped me accomplish my goal of bringing this baby into a calm, loving space.  Harlo's excitement and wonder was just the most precious thing.  They weren't nervous or worried, they were calm and thrilled.  There was never a single moment I wished they weren't there.  They know me so well, and knew just how to help me in ways that no one else could have.  They are still talking about this experience even two months later.  They loved being a part of this, they were so mature and handled themselves so well.  What a sweet bonding experience it was for them and I.  My precious big girls!  Heaven sent.
This birth was my third natural home birth.  It surprises me each time how different my birth experiences can be.  Major's labor was as sweet as they come, but he really made me work for every last bit.  I overcame physical limits I had never had to before.  Pushing out that strapping son of mine was hard work.  So hard, that I was certain he would be at least 9 lbs.. maybe 10.  I was only slightly disappointed when he was 7.13 – not even my biggest baby.  Ha! Major's birth story will be my favorite labor, and my toughest delivery.  But worth every last drop, times one million.  Would I do it all over again?  Absolutely.  If I have another baby, would I do a natural home birth again?  For me, it's the only way.  My babies have the absolute best of care and love as they come into this world.  My birth team, especially my midwife, is the best there is.  Janae loves my babies fiercely  – she handles them as they're her very own.  She has supported me in some of the toughest decisions I've had to make, and has walked with me as I have found myself and settled into my own slice of motherhood.  Every pregnant mother deserves a Janae.  She is invaluable to me, and I know she was divinely placed in my life.
A few weeks before I delivered, I wondered if not finding out the gender was the right choice.  I felt myself being worried about the possibility of having a boy.  Two weeks before my due date, I asked Brady, "Should we just go get an ultrasound?" Ha!  I will tell you that that moment of finding out what our baby was – all together in that special way – was the most thrilling experience.  There was no room for worry or disappointment, and I'm so glad I got to experience that.  I have never experienced anything sweeter than that moment with my family.  If we have any more babies, there is no way we would find out ever again.  That surprise was just too too good.  What a wonderful welcome!
Major came into my life exactly when he was supposed to.  I know that more than ever.  He brought with him such peace, joy, healing, and faith restored.  Since he arrived, there has been an abundance of happiness in our home.  He is exactly what our family was waiting for.  Simply put, this boy is everything we never knew we needed.
PART ONE
PART TWO
Janae's Website HERE