I wanted to share what we're using, and some things that have helped me settle into our first and now second years homeschooling! (read last year's post HERE)
I am really loving the comfort this year has brought.  It feels good to be back to our routine and a little more settled into this lifestyle.
Preparation
To prepare for the year, I read through Raising Godly Tomatoes again on tomato staking.  The act of holding your little ones close to you rather than away in time-out as a discipline.  I hesitate to recommend the book because the style of parenting displayed is vastly different than mine, but the idea of tomato staking as a lifestyle has really stuck with me through the years.  When one of my children is acting up, they stay right near me until I can see their attitude is changing and they can be trusted to happily join the others.
Or if the whole gaggle is acting up, they all sit right near me and must sit and listen close (homeschool in general is this way, but in a positive way, not a discipline).  I've found it useful and very helpful for keeping a harmonious home away from sibling squabbles.  I can hear if the slightest thing comes up, and I'm able to help them correct back to what they're doing. (in the first weeks of school, we focus very much on character and behavior so we can all have a smooth year)
Liz's (from The Quick Journey) homeschool guides were so helpful and just what I wished I had my first year homeschooling.  She truly gives a peek into their homeschool year and her wisdom was so useful to me!  I would absolutely recommend.
I read a LOT of books my first year homeschooling, different methods, and curricula.  This year though I'm really listening to what we're naturally leaning toward.  Math that had worked well for others, we switched up because it DIDN'T work well for us.
I started the year with only math and language arts, and have built up our schedule each week from there.  I learned this wisdom from @auburnsoul, my dear friend Stephanie.  It's true that each week we can handle a little more, and are happily working through our books.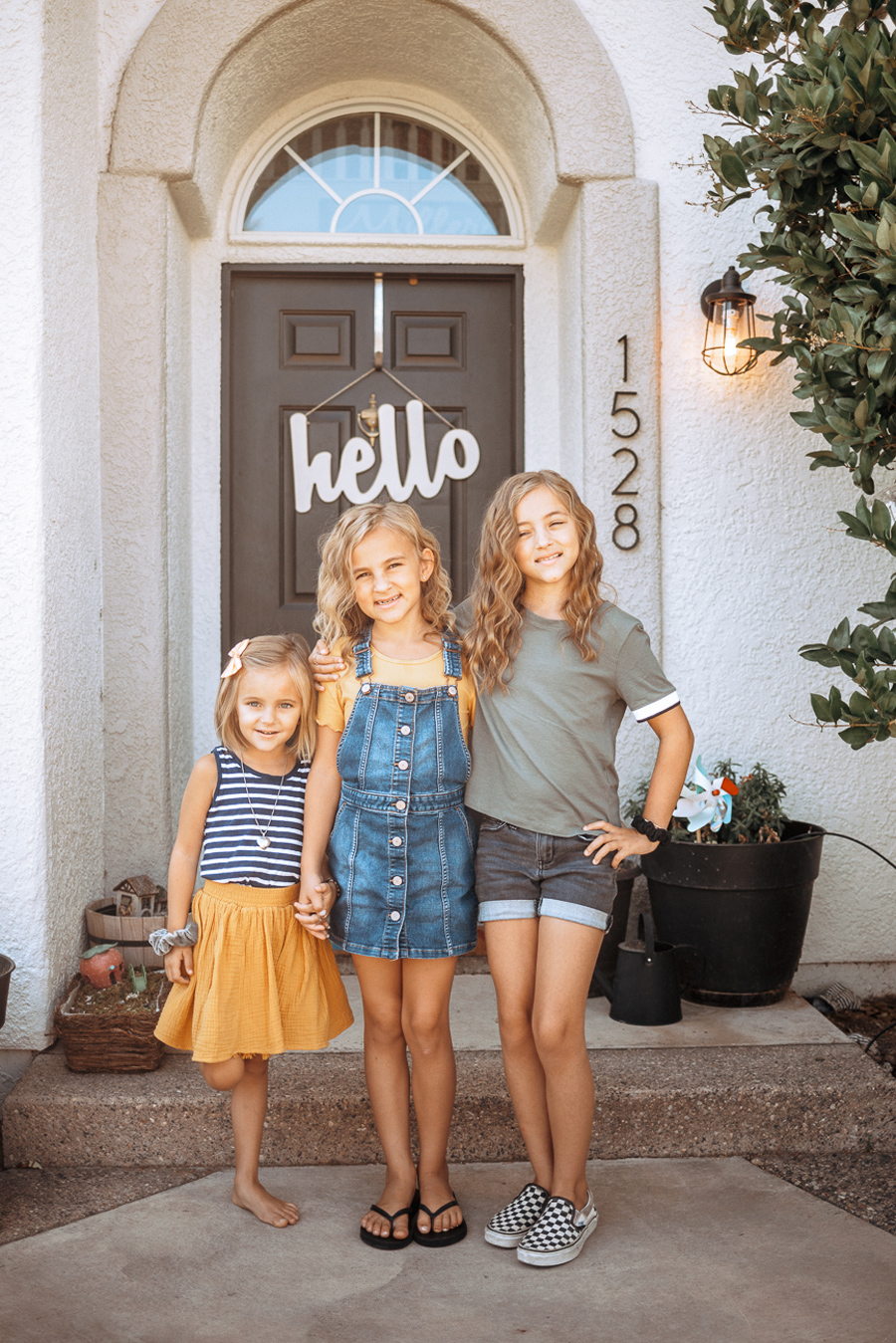 What are we using this year?
We're still with The Good and The Beautiful (TGATB) for language arts, and science.  Grae's kindergarten is also TGATB.
For math, we decided to switch from an online math to a workbook style math.  We are trying Math Lessons for a Living Education (MLFLE) from masterbooks.com this year.  So far we are really liking it.  The girls have had so many good things to say and have even told me, with interest, what is going on in the story line that goes along with it.  It's really simply laid out, and they can work very independently with it.  I am going to order the K level for Grae as well.
We have been focusing on our daily reading habit.  Aloud, we are working on Anne of Green Gables.  The girls are reading books from TGATB library and so far have really enjoyed the books.  From our reading, we usually do history to go along with it.  This year we're reading a lot of timelines in the pioneer time as we'll be in the years of the Oregon trail. 🙂
I added in creative writing (TGATB) for my older two (5th and 4th graders) and I am really loving the way their imaginations are opening up through their writing.  I find our passion for writing is linked. <3
A word from the mother:
Stella was the most reluctant to begin the school year (summer girl like me).  Although, both girls exclaimed they were glad to be doing homeschool again.  I had a biting of doubt that first week, but a great couple of weeks has been a wonderful start to the year.  We are in school-mode around here, and it feels so good to be back.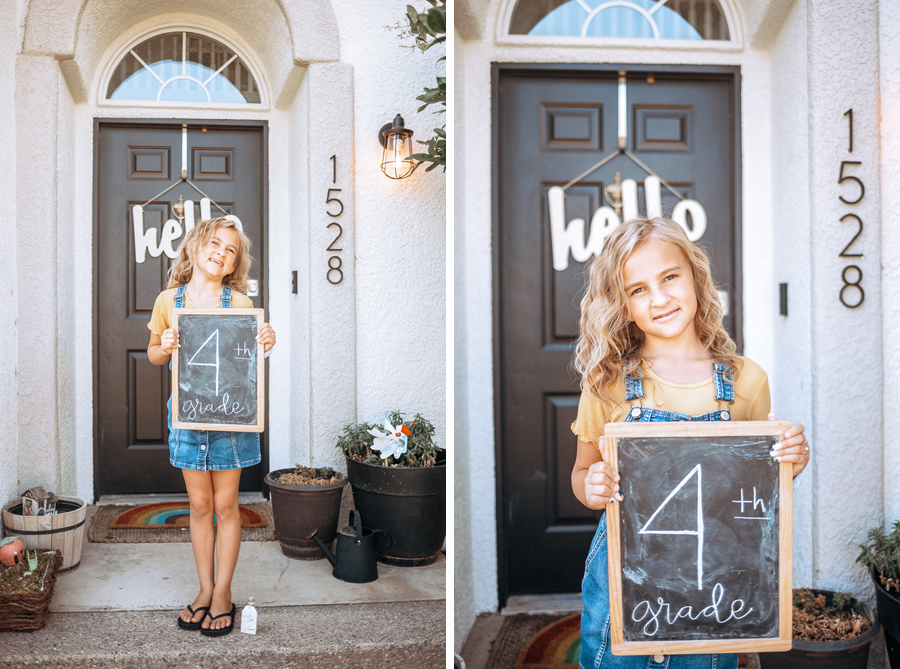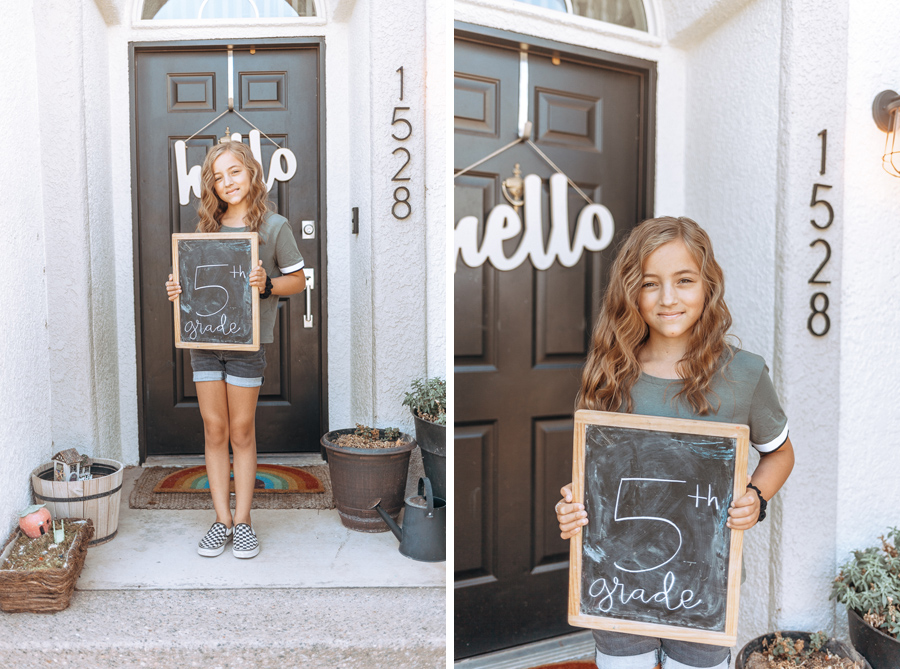 Harlo has enjoyed language arts, and is soaring through sentence diagramming and geography as her favorite subjects.  Stella has ended up enjoying school very much, especially her math this year.  She is doing two lessons at a time on her own.  I think this way of learning is just right for her, and she told me this morning math was her favorite! What a change from last year. 🙂 She was a bit bored with language arts, so we bumped her level and she is taking it to it again nicely.  She works better with me on language arts, while Harlo likes working independently and having me double-check her work.  Both girls are a serious joy to teach.
The littlest ones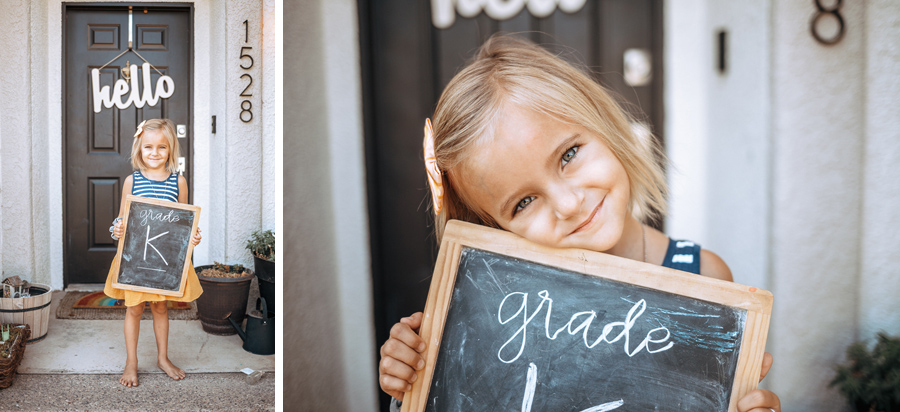 Grae is an enthusiastic little kindergartner.  I realize that kindergarten is really just practice-school.. and dare I say, play school.  I am working with Grae on character traits like tidying up after herself, washing her hands appropriately, and sitting down respectfully for some school time.  She is an eager little pupil! She takes it very seriously and can often not quite wait her turn for my attention in the morning.. making the girls independent levels very helpful.
Major is 3, and I don't feel he's quite ready for any table-type work, but I do think I need to get more structured on his activities during the school time.  Last week he water-colored very nicely while we worked, so I bought some coloring books, and a preschool workbook from costco, and some play-doh for his "school time".
He enjoys the rhythm of school with breakfast at the table, read alouds, lunch at home on the regular, and his girls at his beck-and-call all afternoon.  He hardly naps, and just as I remember each time.. the dread comes and when the naps finally end, it's actually not so bad after all.  We've enjoyed the freedom in the afternoon.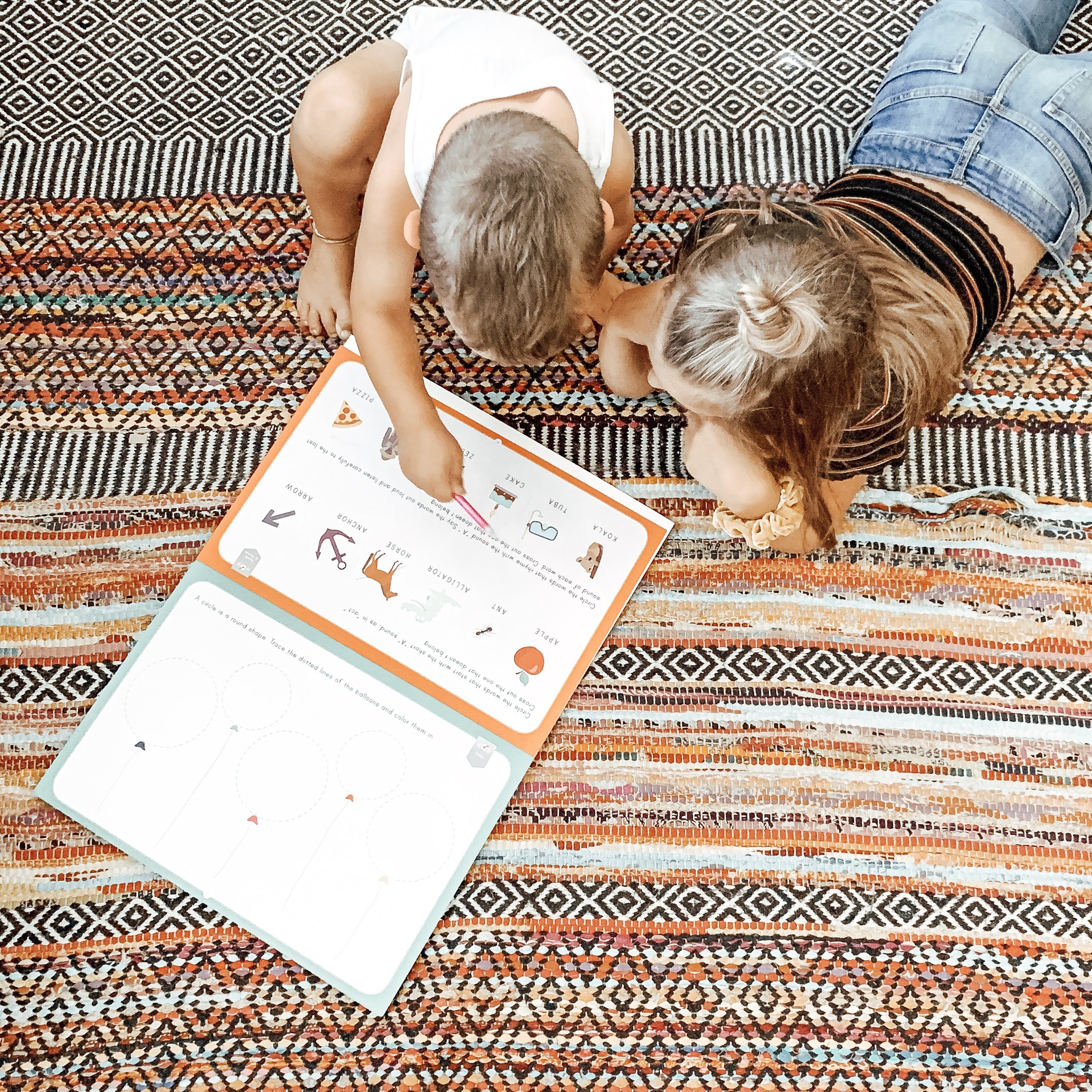 Life after school
My girls have darling little friends in our neighborhood and they often scurry along when their friends are home from school.  I have made an effort to cook more dinners at home.. even if they are EASY, as in frozen pizza.  Or if they are PREDICTABLE, as in spaghetti night.
Many days we eat all 3 meals around the table as a family, and that notion just makes my heart burst with love.  We are creating a beautiful culture for our children to grow up in, and I'm so grateful for this season in all of our lives.  We spent a season in grief last year, and this year feels like we're resting in joy.
How is your school year going?  Any questions about ours?  I'll be answering in the comments!