This morning I tiptoed down my stairs, in a quiet house.  My brain finally wakes me up before my children after months (years?) of practicing.
Not this morning, Harlo is already up working away on something in the school room.
That's when I got the first whiff.
The crisp morning air hinting at fall.
I've been dreading the end of summer, but at this first hint of fall, I almost immediately feel longing.
Am I ready for crisp mornings, golden light sneaking up over the mountain behind our home?  The dewy earth on my morning walks?  Am I ready for zipping on a sweater, and four little sweaters behind me, as we head to the park for our school days?  Am I ready for weekly soup nights, cozy blankets around the breakfast table, and movie marathons on stormy days?
Oh, I do believe so.
This year more than ever, I am welcoming each passing day, and passing season, and the healing it brings along with it.
Last week Mr. Miller was away for a manly trip to the mountains, while me and the children held down the fort here at home.  As per our tradition, we switched the house over from summer to autumn.  I received my new rug in the mail and it was the perfect way to kick off cozying the place up.
This is also the very last first season in this home, as we moved in at the very end of fall last year.  It feels like a sweet time of reflection over the past year.  In fact, exactly a year ago at this time is when the whirlwind that would have us sell our last home, purchase this home, and land us in this chapter of life happened.
Last winter, after we had moved, I felt so homesick for my old house and neighborhood.  The familiar coziness of home that a brand new house can't yet offer.  Then, so much life happened in these walls over those next few months, which was followed by a great deal of healing.  And somehow over the course of the last 300 some-odd days, this place started to feel like our home.  Like a place that was carved out just for us in the season we would need a haven the most.  It's been sweet to see how the Lord's hand was guiding us all the way, how he had a plan for us in this home, and how this home has been a shelter to not only us, but many healing hearts this past year.
I am so grateful for this home and what it has meant as a shelter to my aching heart.
And I am grateful that this fall, this house is feeling very much like our home.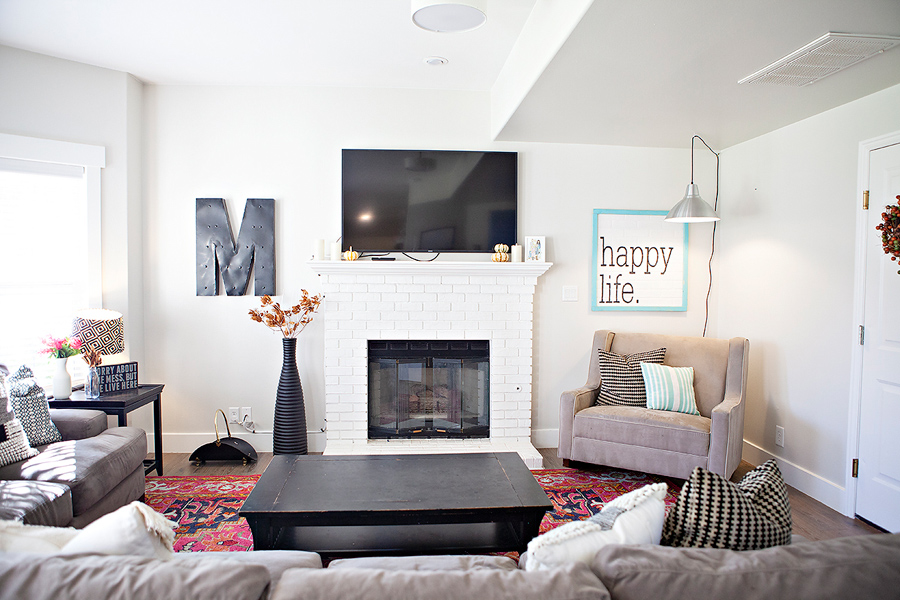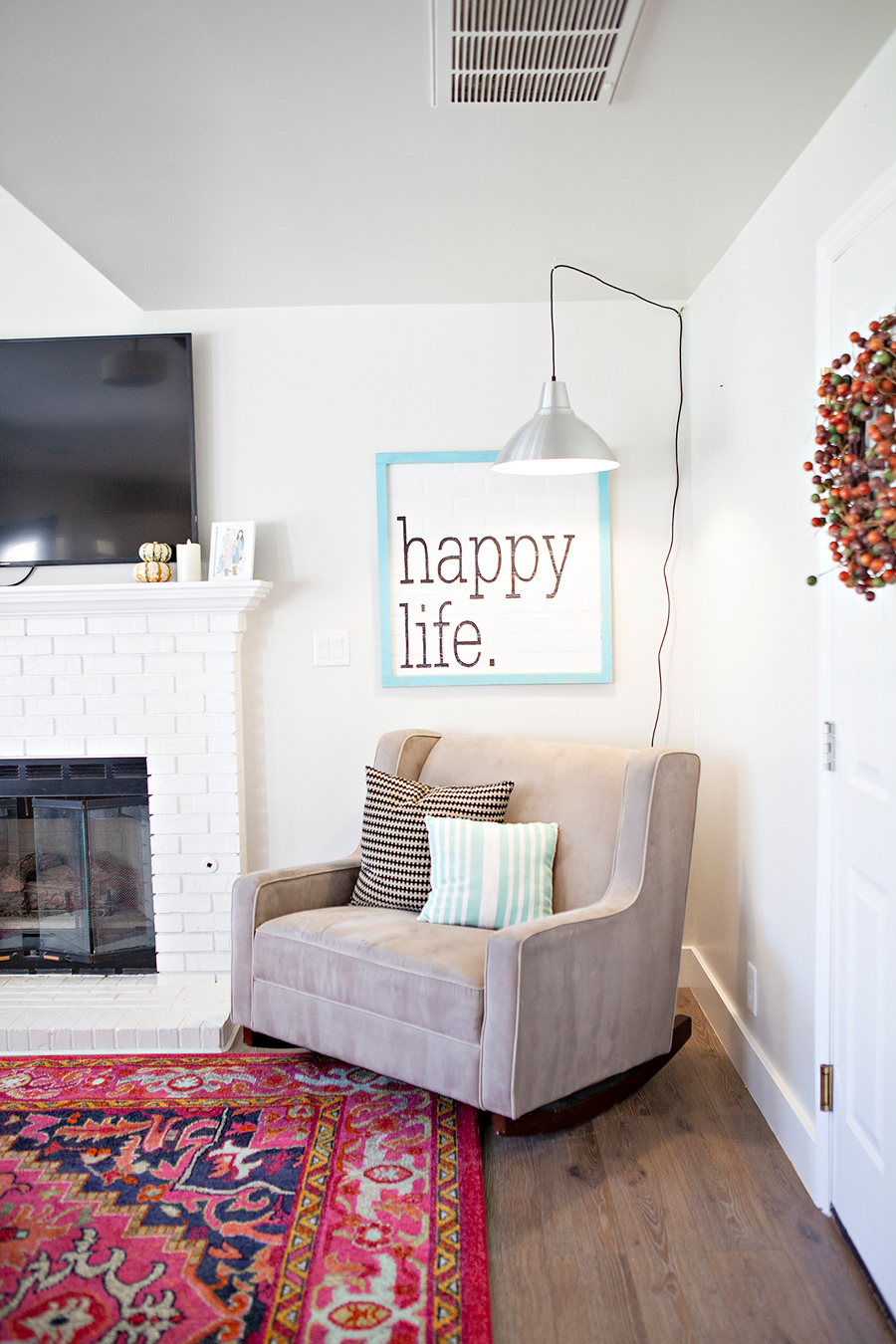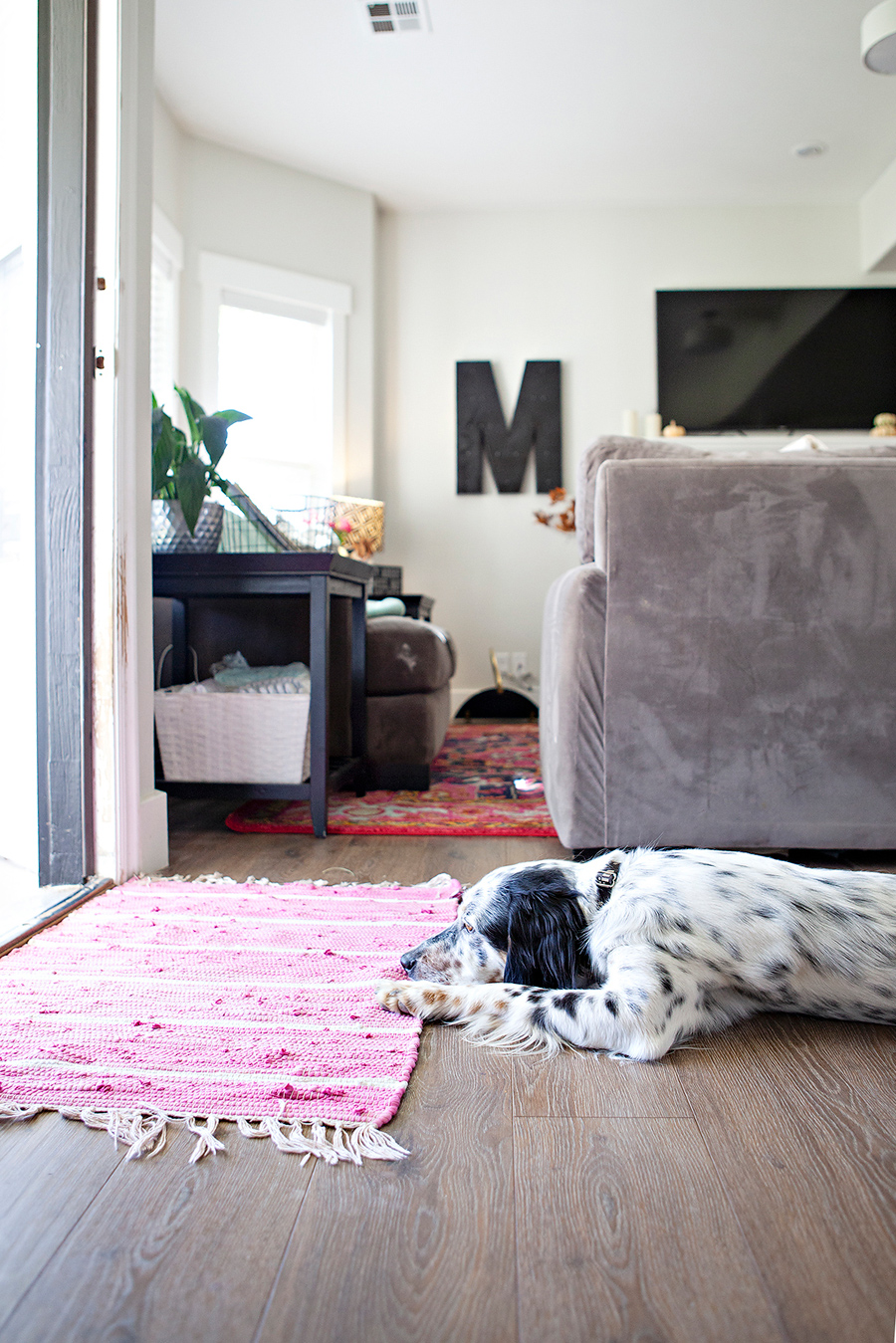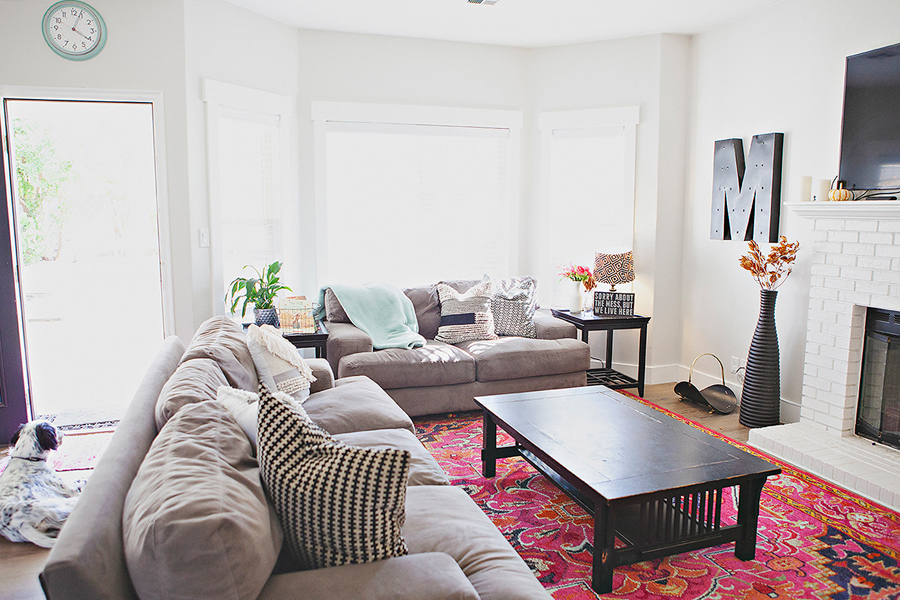 Do you have a yearly ritual switching summer over to fall?
I love getting out the candles and fall scents, switching out the pillows and rugs, and putting heavier bedding on.  We take "hygge" very seriously here as our heritage is from the areas that coziness is very much a sign of home.  We also do a huge sweep of the house getting rid of things we no longer need.  Maybe this week I'll tackle my front and back porch! 😀
More than ever before, I have learned how sacred our home is.  How every effort to make it comfortable, joy-filled, beautiful, magical, cozy, whimsical… gives back ten fold.  Invest in your home, and it will invest right back in you.