This year was officially the fastest year of my entire life.  The one year mark didn't sneak up on me as much as it sped right to me like a semi on the freeway.  I couldn't jump out of it's way, and it was coming whether I wanted it to or not.
I love one year olds, but I also love 11,10,9,8,7,6,5,4,3,2, & 1 month olds.  I love every single drop of that first year of babyhood and it's so bittersweet seeing my own little baby turn one.  I just want moooore time, is that so much to ask?  Just like double – or triple the time?  Anyway, his first birthday came and just like the rest of his life here with us, it was absolutely perfect.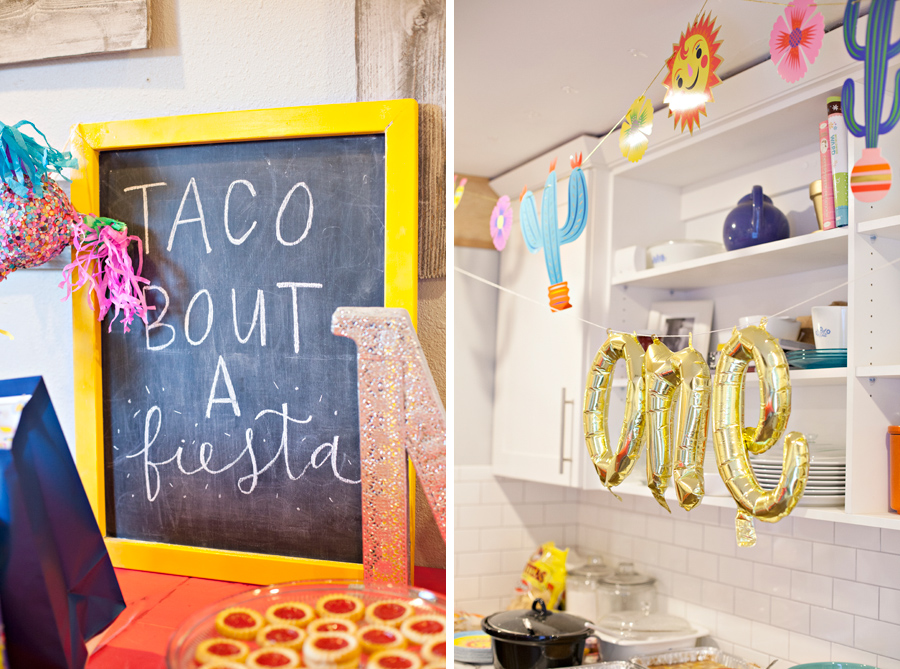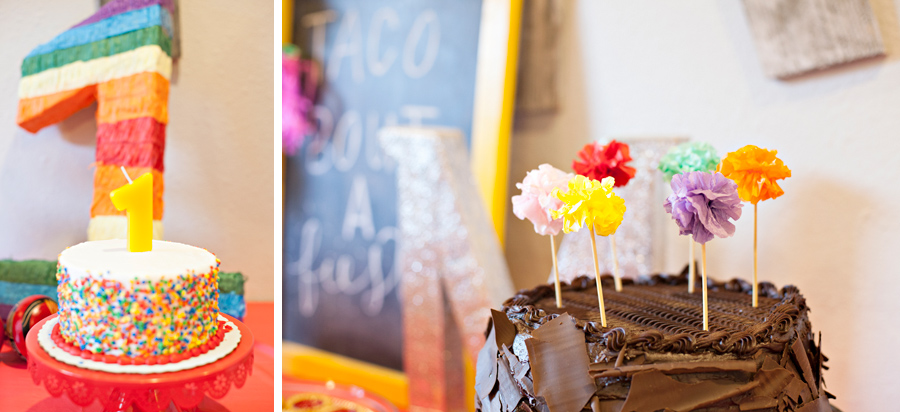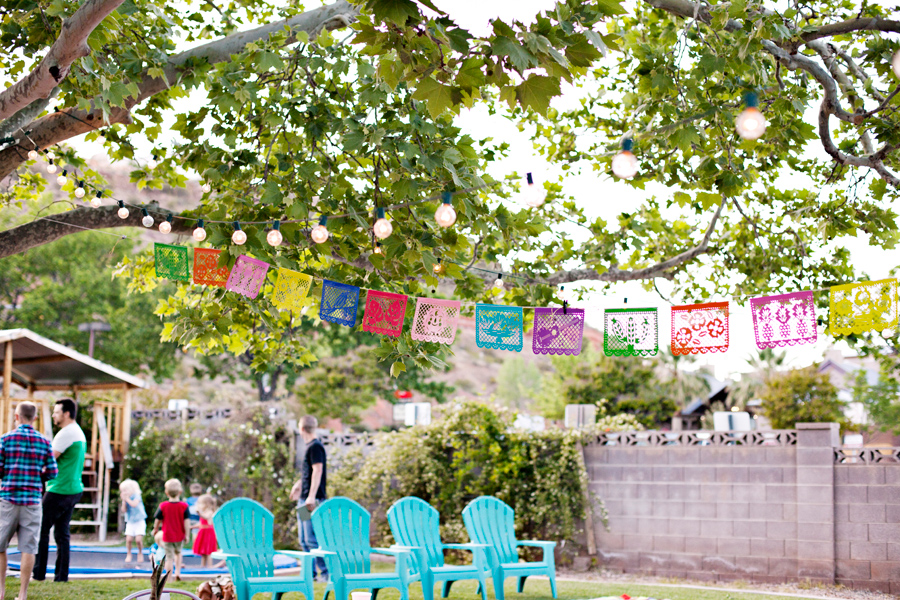 Major smashing his cake was maybe the cutest thing I've ever seen in my life.  He was HAMMING it up for all to enjoy.  We haven't stopped talking about what a little charmer he is.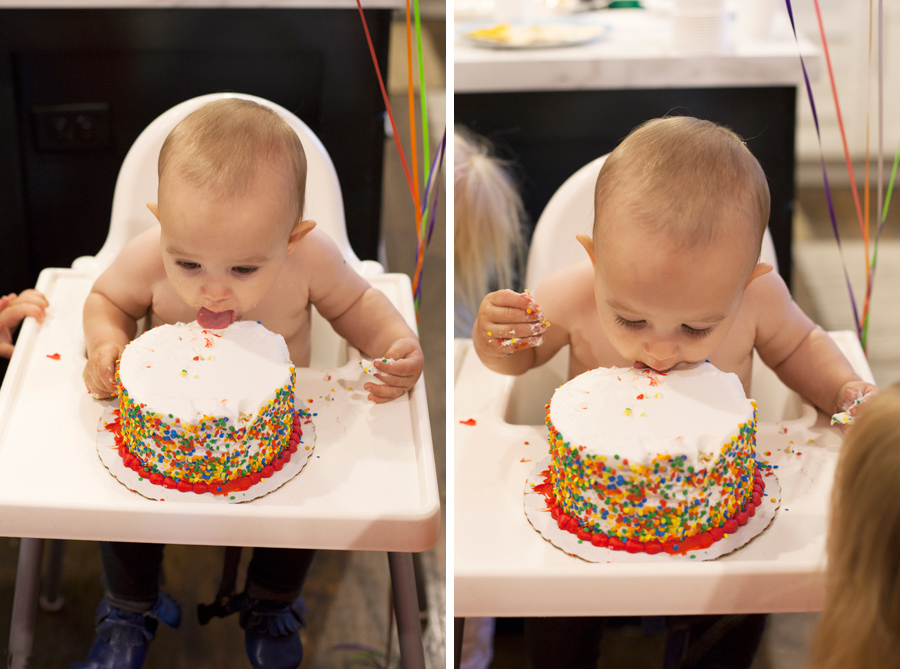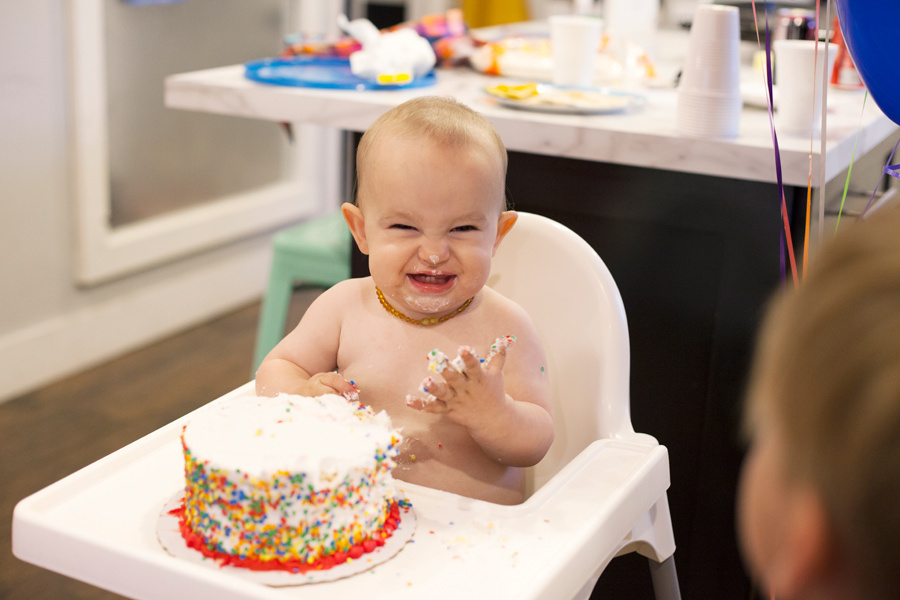 We are in love with this boy like we never knew was possible.  After a year, we have found that being the baby of the family AND the only boy is a pretty sweet place to land in life.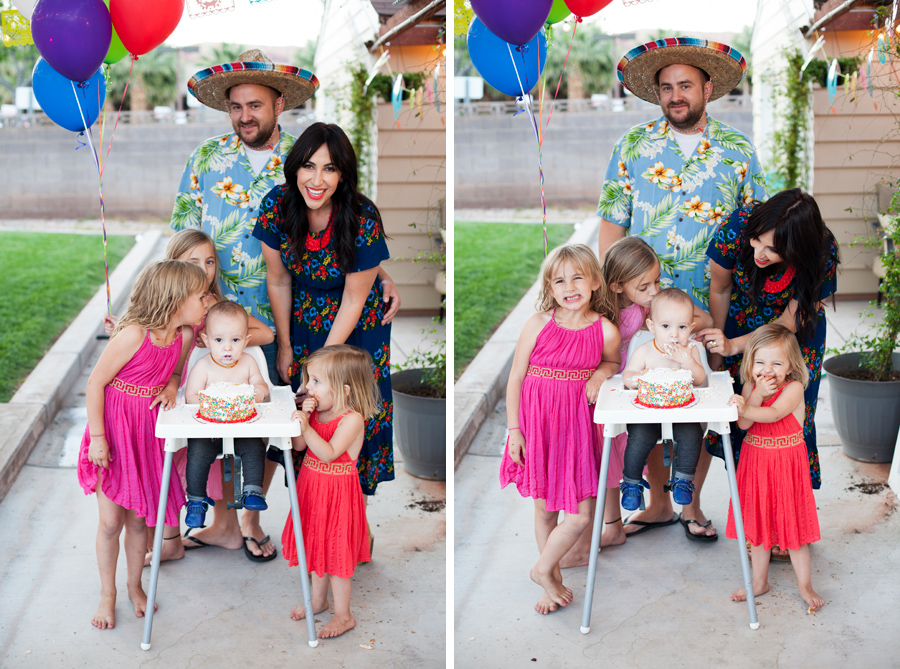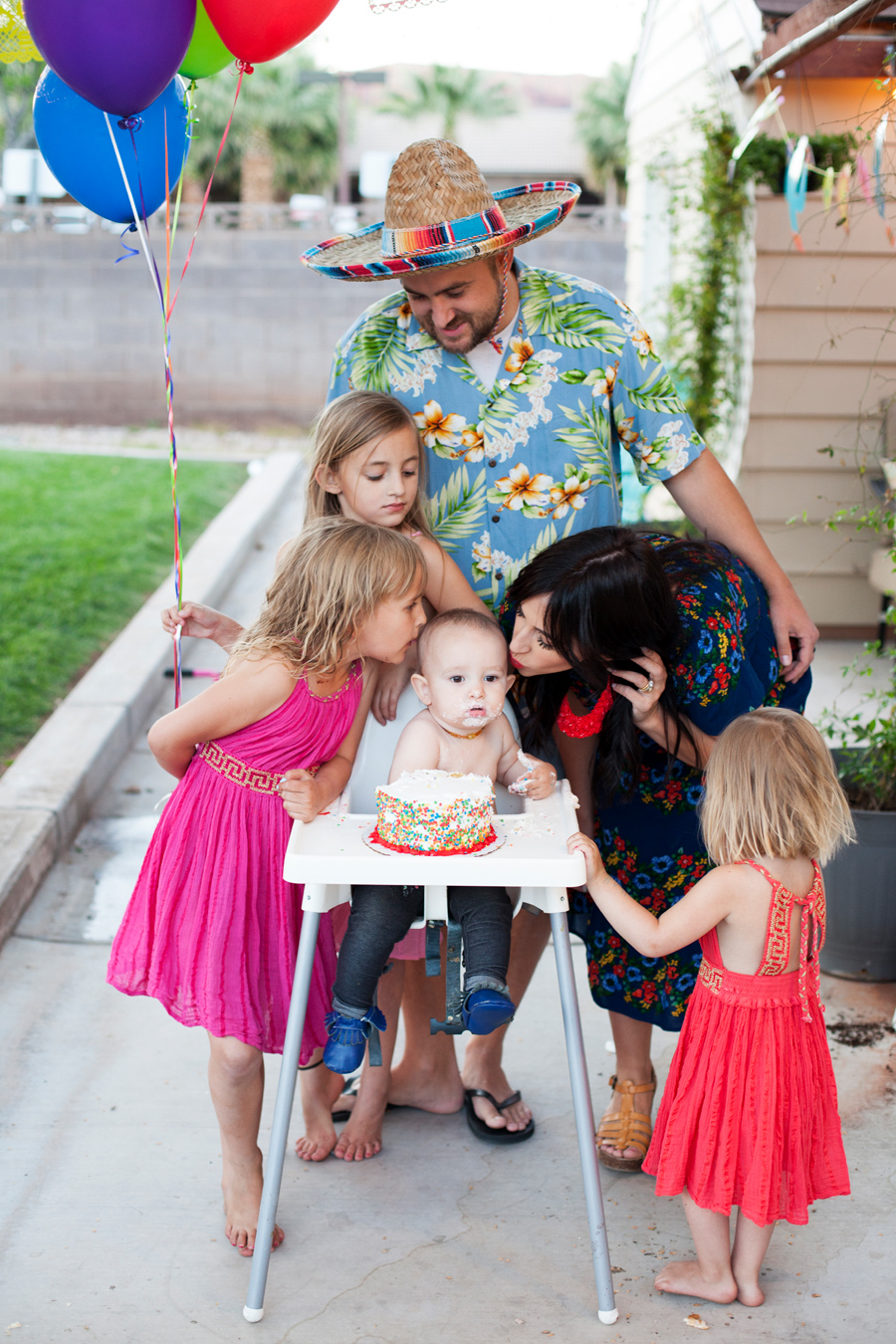 p.s.
Easiest party in the world to throw is a fiesta!
Double easy if your party is in the remote vicinity of Cinco De Mayo!
We may be having birthday fiestas as a new tradition. 😀
p.p.s
Upon requesting for Mr. Miller to wear "anything colorful or that you'd wear in Mexico." He came out wearing this shirt that was a hand-me-down Tommy Bahama shirt with a PEP IN HIS STEP. (Much to my dismay, and not-so-subtle suggestions to change several times.)
You may not know this about Mr. Miller, but he can't wait to be an old man.
Tommy Bahama shirts, beige Cadillacs, and early bird buffet specials are what I have to look forward to with this husband of mine.
Hopefully I can hold him off at least until he turns 35. 😉