A few weeks before I gave birth, my dearest friends threw me a blessing way.
I am not a big shower person, and tossed out that idea early on, but what I could agree on is an evening full of yummy food, good vibes, and a lot of womanly energy (and no gifts).  That sounded like my kind of scene.
During this time, I was having a serious case of the 'pregnancy blues'.  Honestly, it took a lot of effort to let my friends make a fuss over me and have the energy to even show up to my own party.  I had been in a tough place for a few months.
I slowly felt my perspective shift as the days came closer.  I felt grateful anyone would join me in celebrating this precious baby coming into the world.  My heart was overflowing that my friends would support me in the journey I was about to embark on, giving birth.  I got ready for my special evening and felt a little lighter than I had in months.
The evening could not have been more lovely.  Ashley had a flower crown made for me, and I felt like a queen.  Darling birth affirmations hung in the window that I could take home and use for positive vibes and encouragement.  It was casual pot-luck style (my favorite) and each friend of mine had brought something she knew I was loving in my pregnancy.  There were pasta factory breadsticks, poppyseed salad, chips and queso, hummus and pita bread, sliced pineapple, coconut cupcakes… all things I had craved over the course of my pregnancy.  These were ladies who loved me enough to pay attention and remember the things I liked to eat while pregnant.  Sisters, that is love.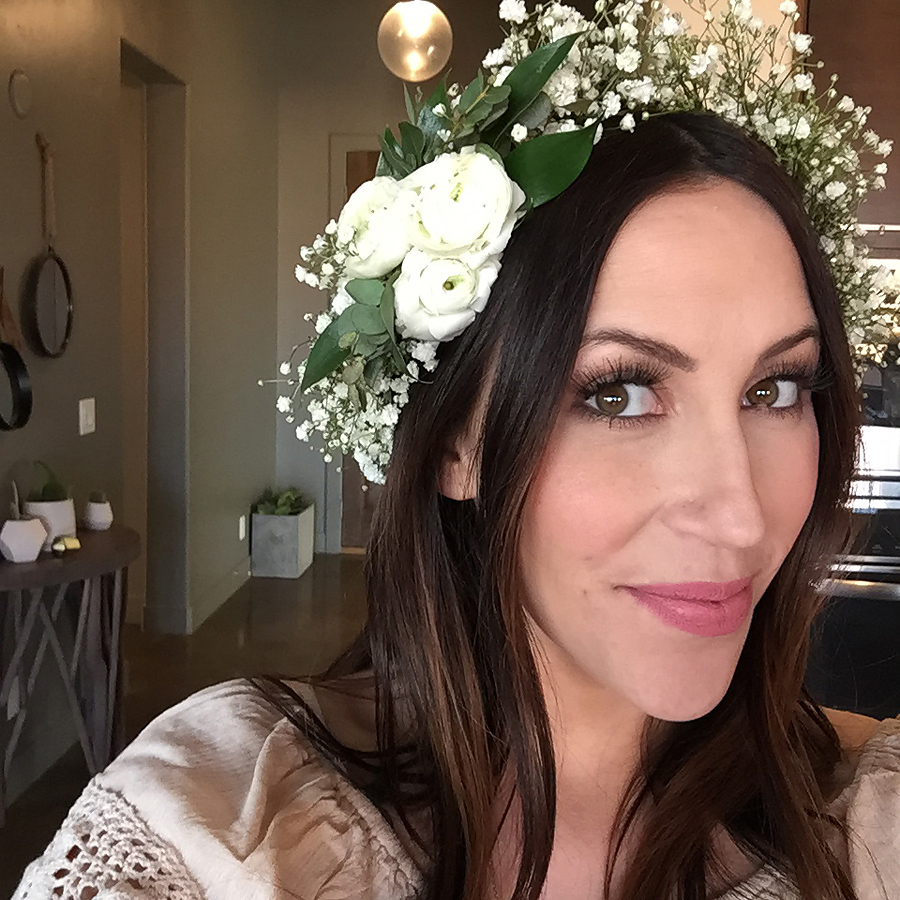 My friend Heather is such a lovely host and had set up the night beautifully.  We loaded our plates and sat on quilts in her gorgeous backyard, and chatted and laughed and enjoyed the crisp spring air.  When it got a little chilly, we piled into Heather's living room, getting nice and cozy on the couches.  Each friend was asked to bring a set of beads representing all their children.  As we sat around the room, they presented the beads to me handing over their strength and love and positive energy.  Each friend had such sweet messages.  They talked about how our paths originally crossed and how much our friendship had meant to them in their own lives and motherhood.  A good few friends I had met through their own births, which was so sweet to remember.  Some I had met through my blog and they spoke of how it had been an inspiration to them in their lives.  Others had been in my life a long time and we had walked into motherhood together and raised all of our babies along side each other.  They strung the beads together for me for a necklace that I could wear during labor reminding me of the bond we all share in motherhoods and the strength and positivity to move forward.  Each girl also made a bracelet to help her to think of me the next few weeks and during my delivery.  It was just the sweetest sentiment, and made me feel so special and loved, as well as my growing little baby.
With each word spoken, I felt God.  He was right here in this room, guarding my heart and sending me the most tender of mercies right when I needed it most.  I felt so beautifully and divinely connected to each of these sweet mamas in this room.  I felt so grateful for their friendship and companionship in this life and on this sometimes tough road of womanhood and motherhood.  I felt supported and surrounded by the purest love.  It was a moment that I will remember for the rest of my life.  God knows me and what I need so deeply.  He uses the people in my life to show his blessings.  I love that.  I am so grateful.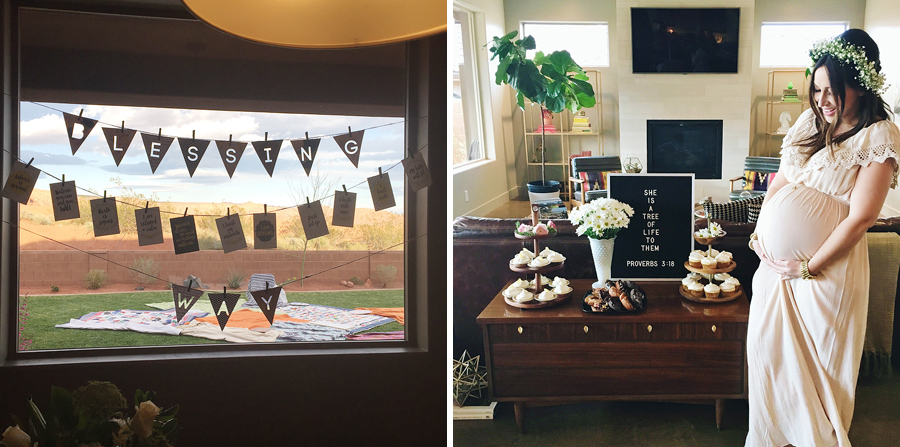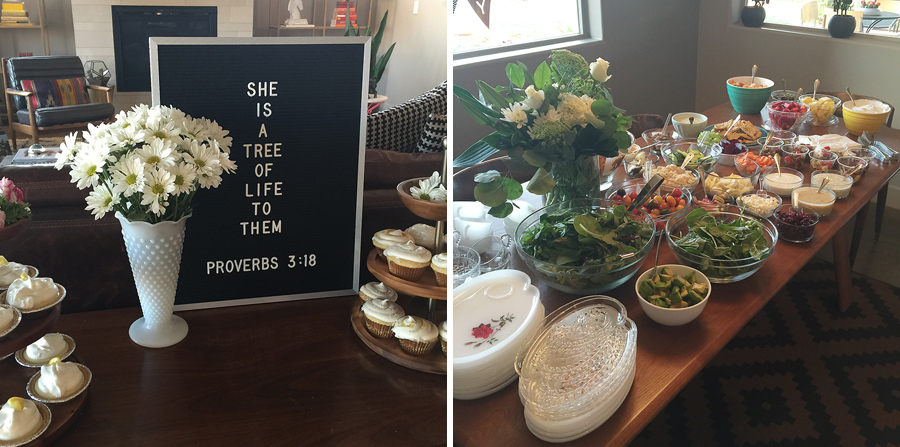 The energy from my blessing way would carry me through my last weeks of pregnancy.  It changed the course of my heart in this chapter.  It was exactly what I needed, and I am forever grateful for the beautiful friends I have been so purposely blessed with.