Monday at the Miller Manor is family night.
Sometimes we cook dinner and bake a goodie and talk about life and love and family.  Sometimes we take an adventure to the food truck round up that happens in our 'hood.  It doesn't really matter what we do, as long as we're together.  That's the point of family night around here.
As our children get older, and our schedule gets busier, we place more importance on keeping this a family night.  Monday night is one of my very favorite nights of the week!
This Monday evening, we took the girls to eat at one of our favorite mexican restaurants (just wasn't working out in the cooking department today!).  After that, we went to Home Depot to pick up some flowers to adorn our front porch with.  Mr. Miller  let me pick a big pot (I chose a whiskey barrel – I love the look!) and we each chose our favorite flower.  Harlo chose some bright fuchsia flowers that are supposed to attract butterflies.  Stella chose dainty, flowing pink flowers.  Brady chose some that look almost like feathers that have beautiful bright colors.  I chose marigolds because I love how happy and warm they feel.  We helped Grae choose some flowers too – we found these tiny little blossoms that together make these round, happy looking flowers.  They were perfect.
We got home and got to planting.  We ooh'd and aww'd over each other's choices and pointed out how each flower is so unique and different with it's own smell and beauty and purpose.  One-by-one we planted them into our barrel until they made a beautiful bouquet in our new pot.  We talked about how each flower is beautiful, and when planted together, firm in the soil, they are even more lovely – just like our family.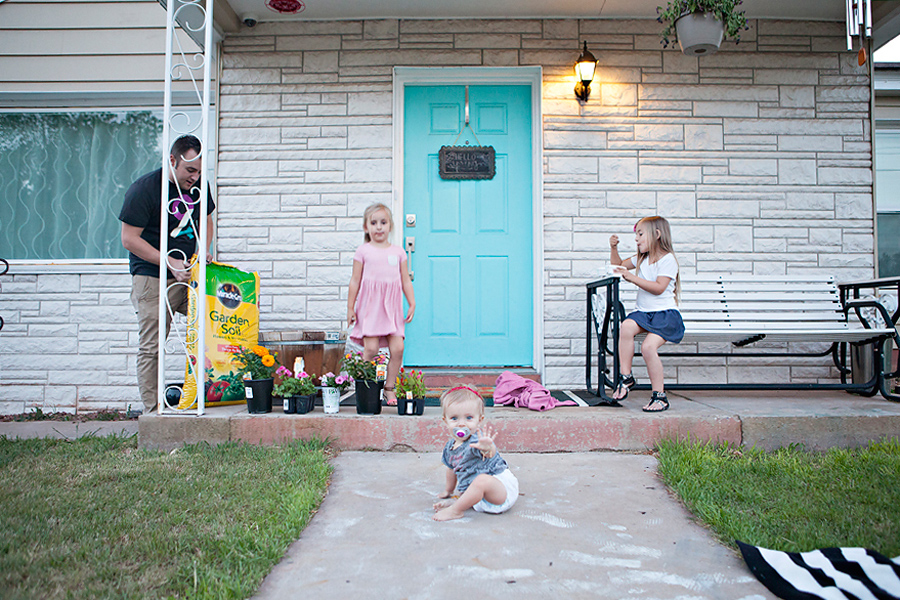 Grae graciously tested all of the soil for proper nutrition.  She gave her stamp of approval!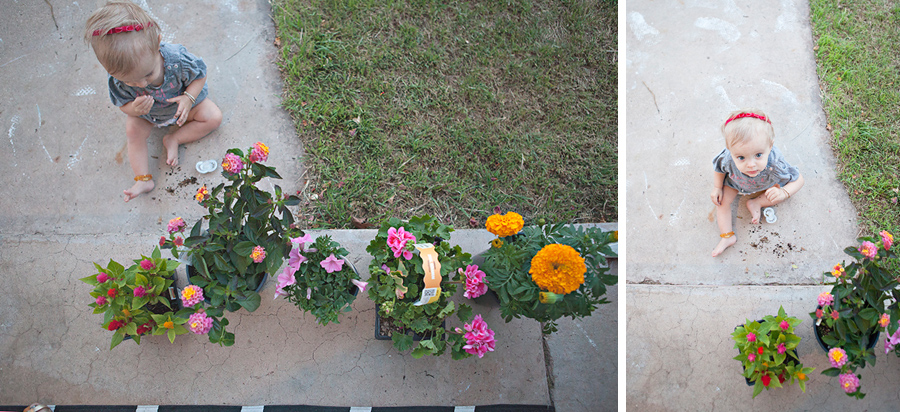 Chocolatey, ice creamy smiles showing off their picks (Grae physically assalting her purchase).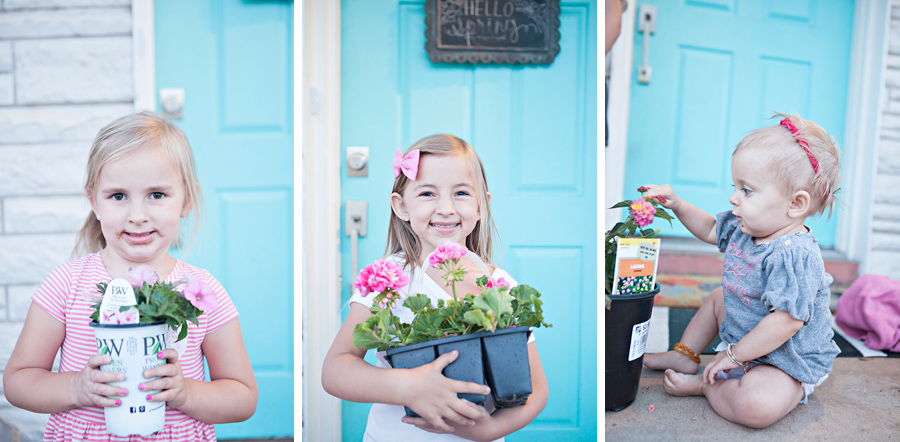 One thing I love about Stella – she isn't afraid to get her hands dirty!!  Atta girl, Stel!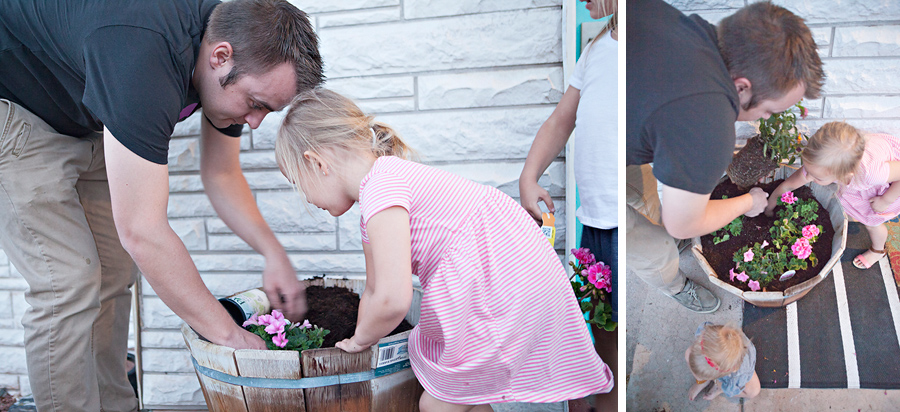 (no flower is safe in Grae's path…)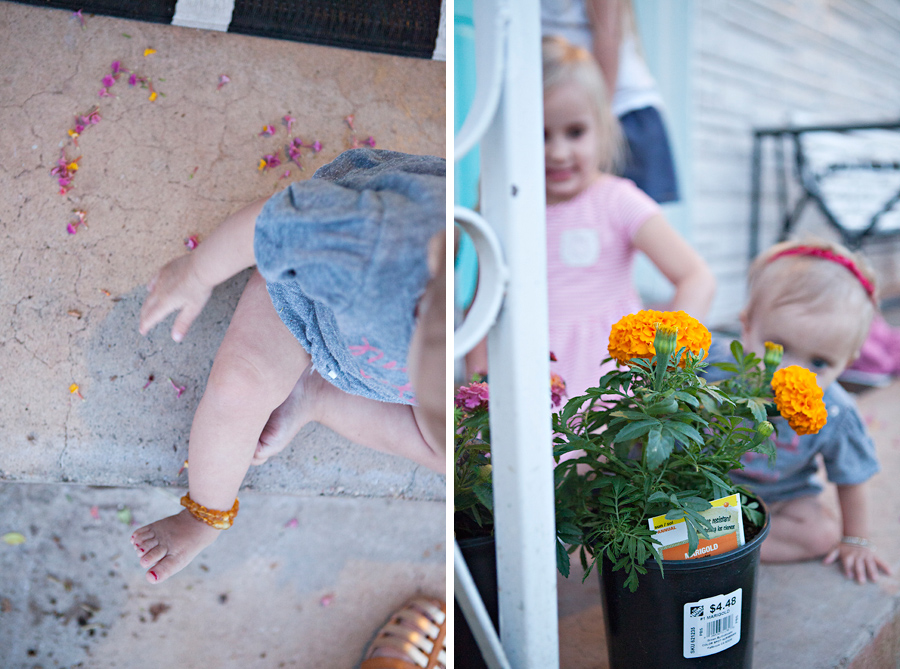 Hey Mr. Miller! Cute bum, where you from? 😉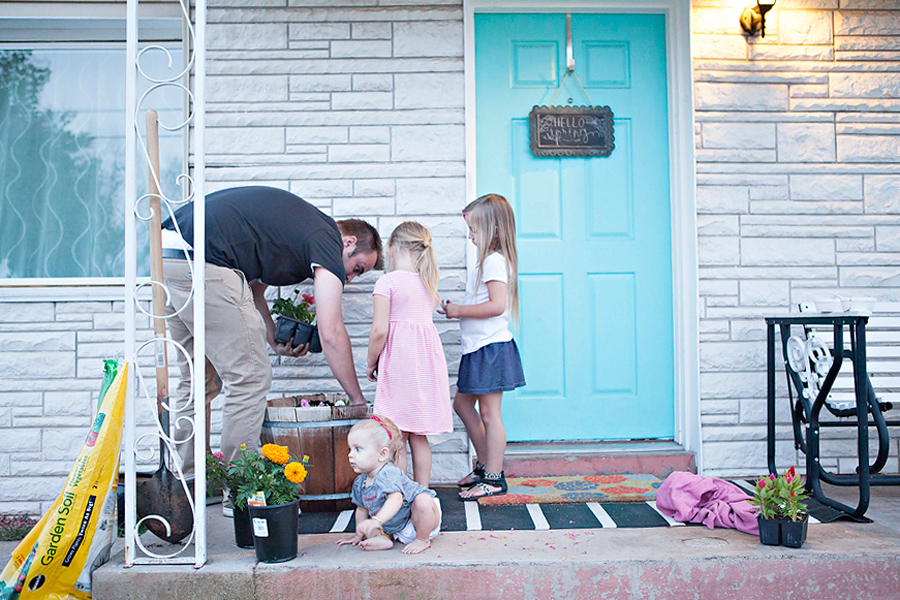 This morning, my porch looks a whole lot happier!  Happy Spring!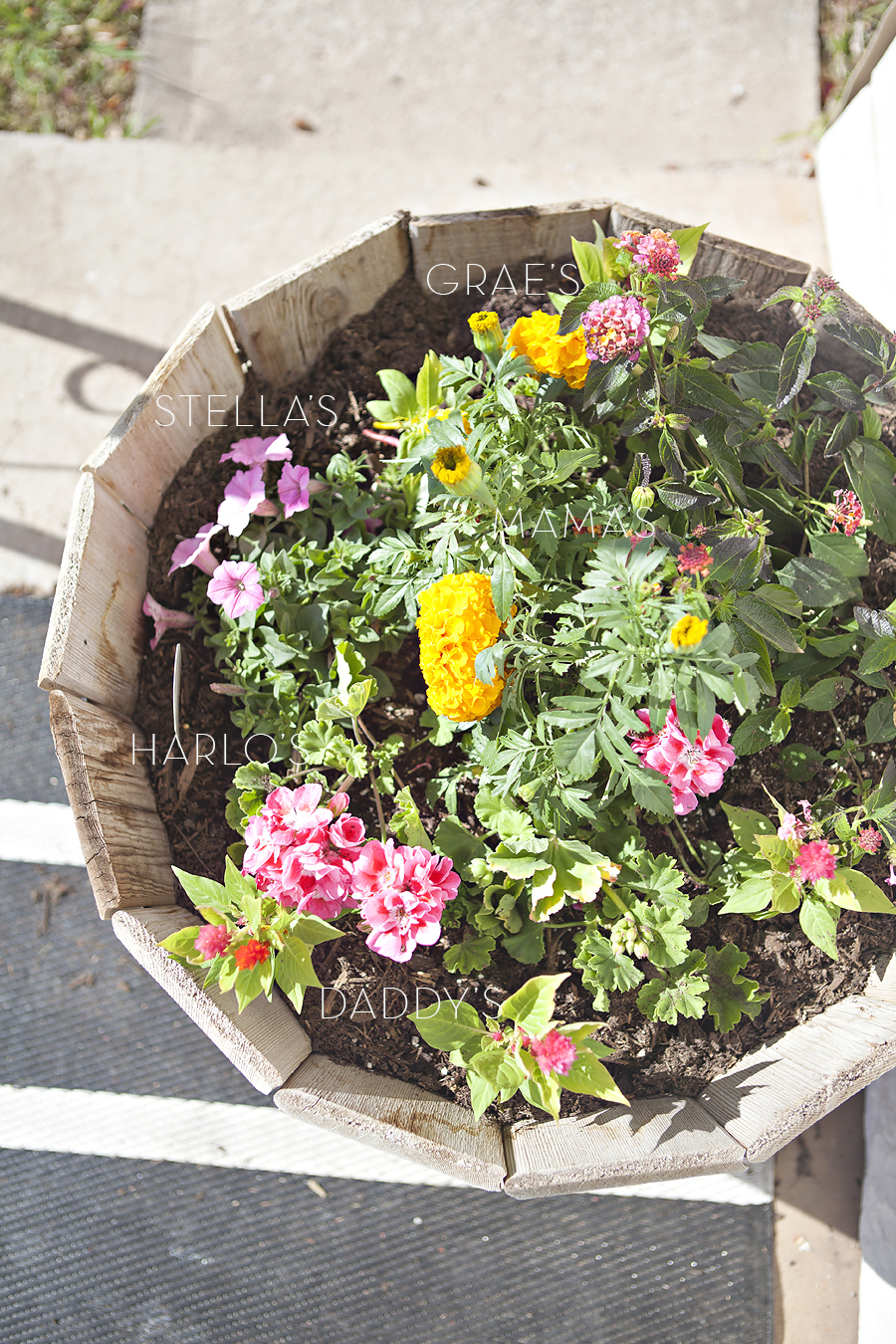 A successful family night, indeed!
(more on family home evening HERE)