Today I'm teaming up with Brickyard Buffalo to give away a lucky reader a swag bag worth $50!  If you're a follower of Brickyard Buffalo, you already know that anything coming from them is going to be awesome.  If you're not already a follower of Brickyard Buffalo, they're an online pop-up market that showcases different companies and their freshest items.  If you want to know what's cool and in style – Brickyard Buffalo is where you go.  For one of a kind style and accessories for myself and for the girls, as well as awesome one-of-a-kind christmas gifts (did I just mention christmas?!) BB is my go-to.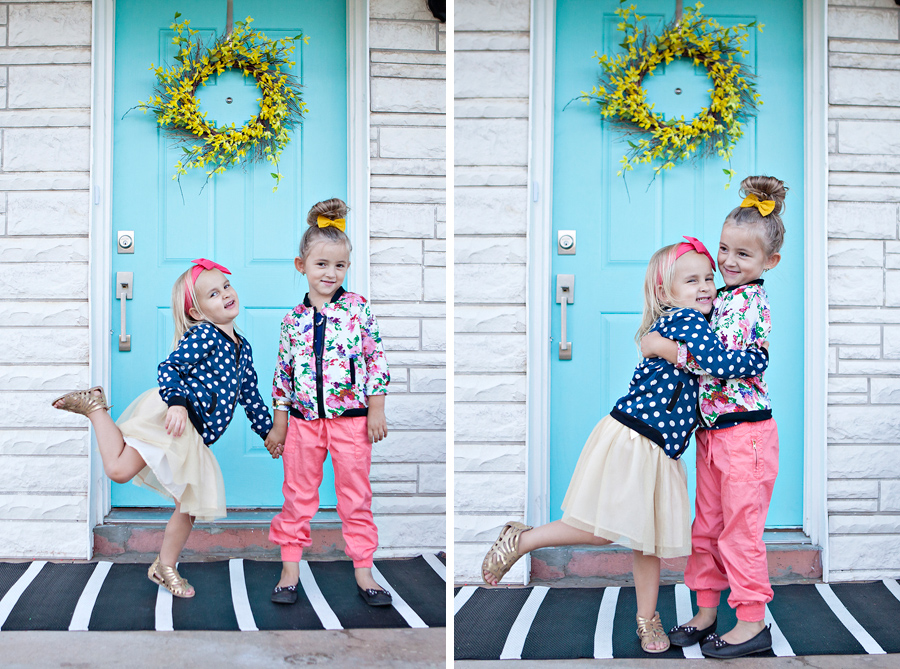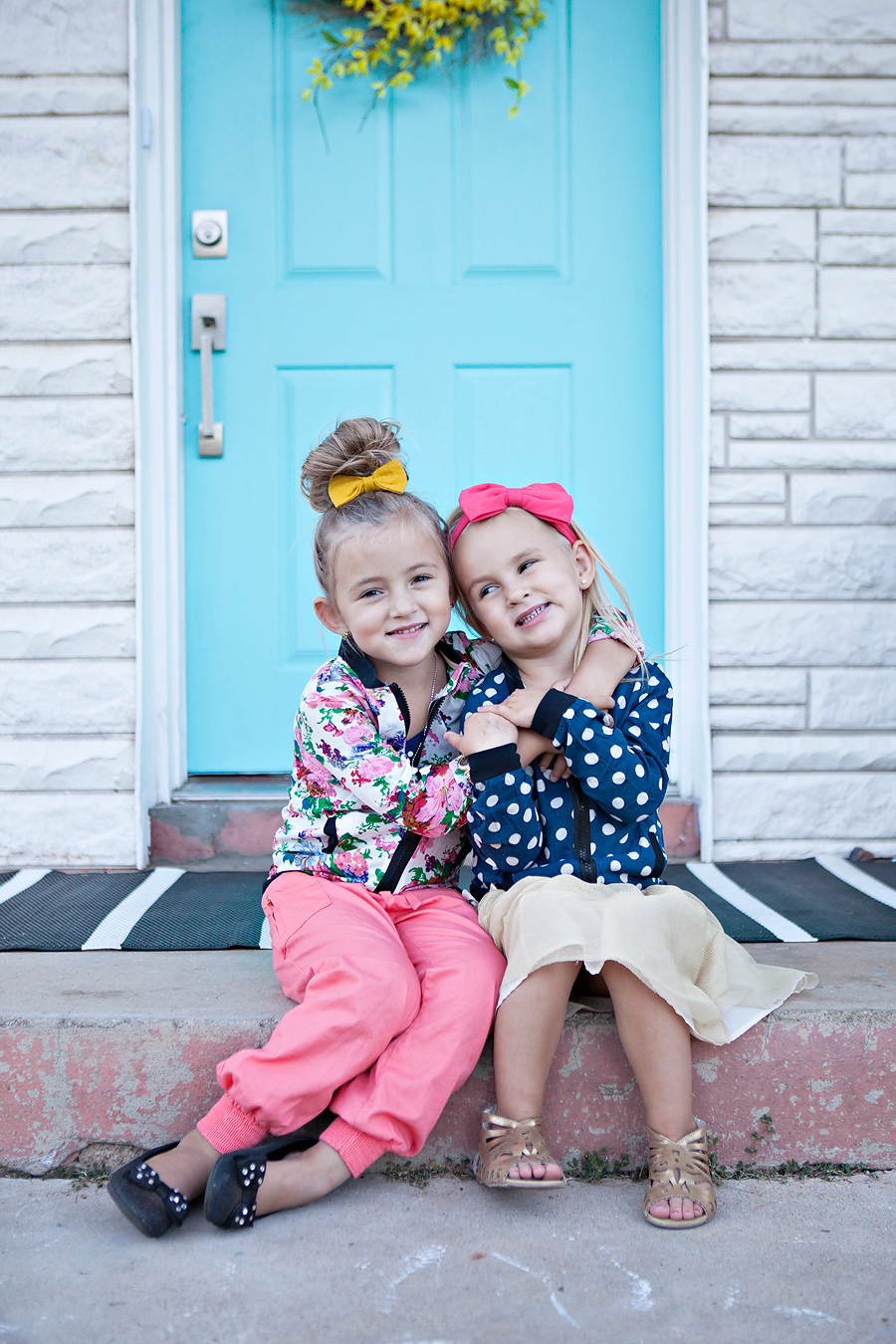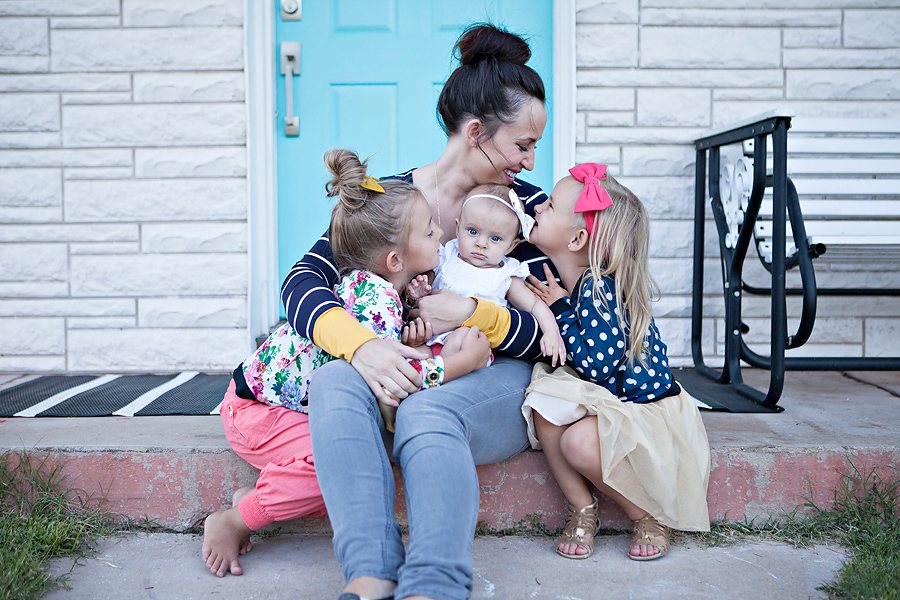 girls jackets : c/o brickyard buffalo
my color block top (swoon!) : c/o brickyard buffalo
To enter to win your swag bag of goodies worth $50, follow Brickyard Buffalo on instagram, as well as myself and subscribe to their mailing list (where you'll be the first to know what's going up before it's sold out!).  Leave a comment to let me know you've entered.
Winner will be announced next Friday!
Now let's just talk about these baby blues….
"I literally can't even."
xoxo