If you know or follow anyone from our little town of St. George, you already know that Christmas came early and we got LOADS of snow (it very very rarely snows here, and hardly ever more than an inch or two that melts by lunch time).  I have lived here my entire life and I have never ever seen it snow like this.  Unless you were out on the roads, it has been a completely magical weekend.
Saturday morning it started piling down.  I had a quick errand to run Saturday afternoon and while I was out, Brady called and said "you better head home, the roads are getting pretty bad." I sort of thought he was being dramatic, until I headed home.  The roads were completely covered in snow and ice!  I was lucky I wasn't further away.  I made it almost all the way home before I started sliding all over the road and barely pulled into my driveway unscathed.  Since it never snows here, our city doesn't have snow plows or salt or all of that stuff that makes these conditions okay to drive in, so by Sunday morning our city was completely crippled!  Church was canceled, stores were closed and everyone was recommended to stay indoors.  A major section of I-15 was closed and there were an estimated 300 cars that were stuck for up to 14 hours!
We were lucky to be cozy at home on Sunday morning and took full advantage of our snow day inside.  The fist snow day ever in my life!  It was so calm and quiet outside, people out walking instead of driving, a good 8 inches of snow covered our yard.  It was such a beautiful site to see!  I am so glad the girls got to experience it with us and I hope they can always remember the magic in the air!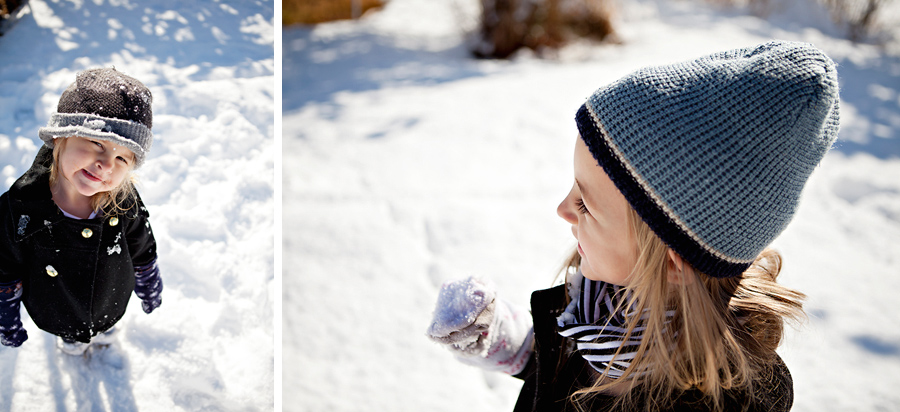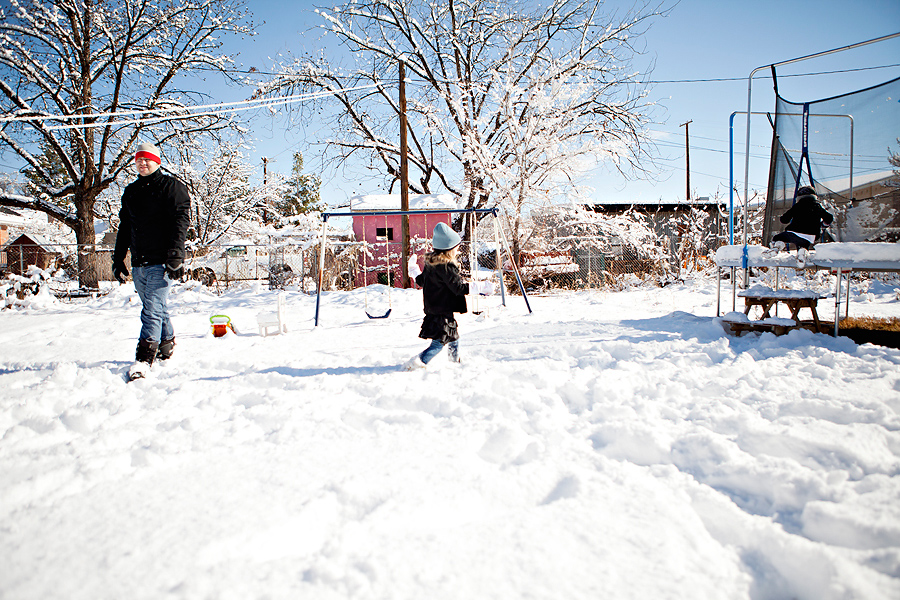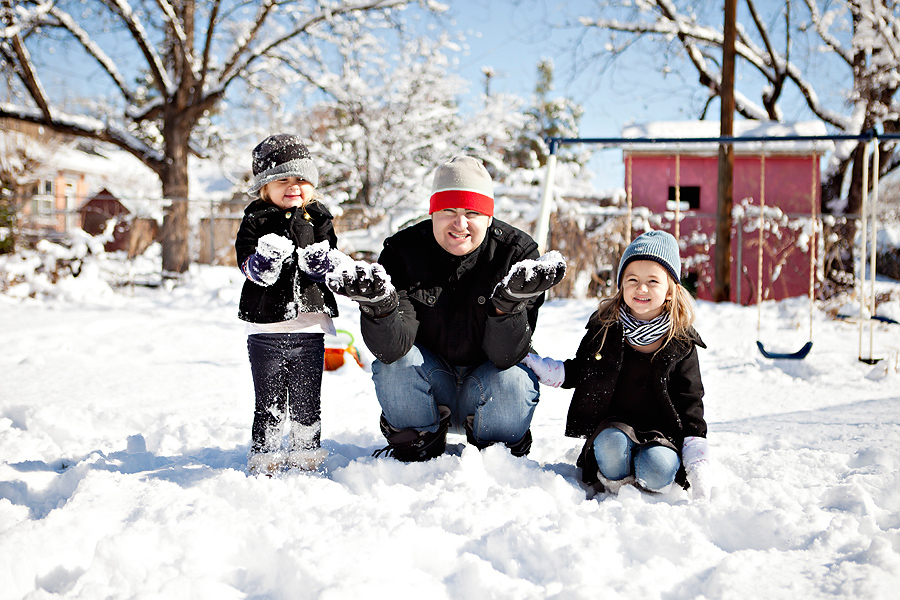 Some naughty daddy thought it would be funny to throw a snowball in Stella's face….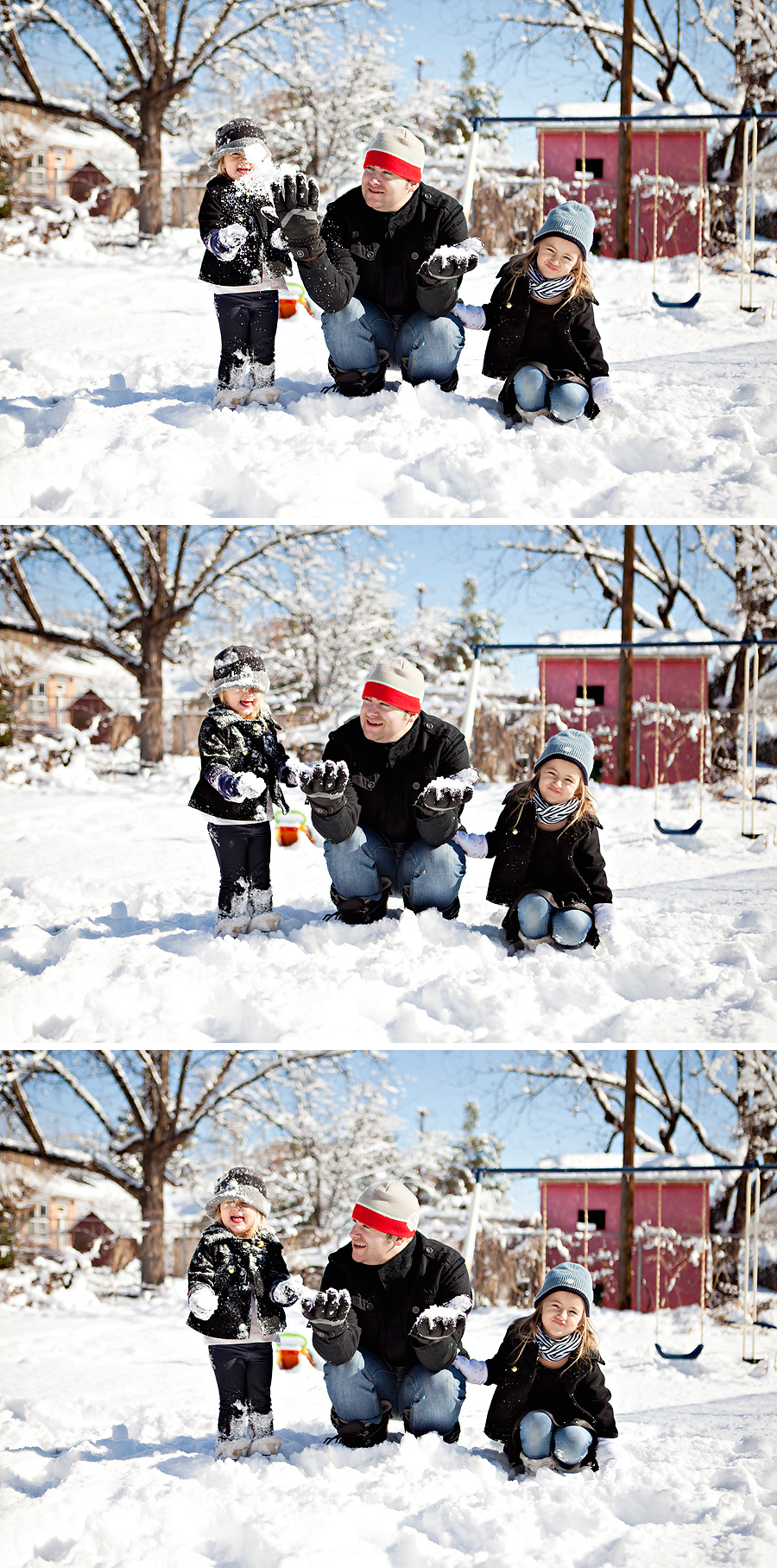 She didn't think it was very funny… until she got to pay Daddy back.


These girls were just too cute in the snow.  The poor things don't have proper snow gear so we had to raid Dad's snowboard stuff for some beanies and improvise with socks on the hands instead of gloves.  We layered jeans over leggings for our lack of snow pants.  ha! Poor little desert kids.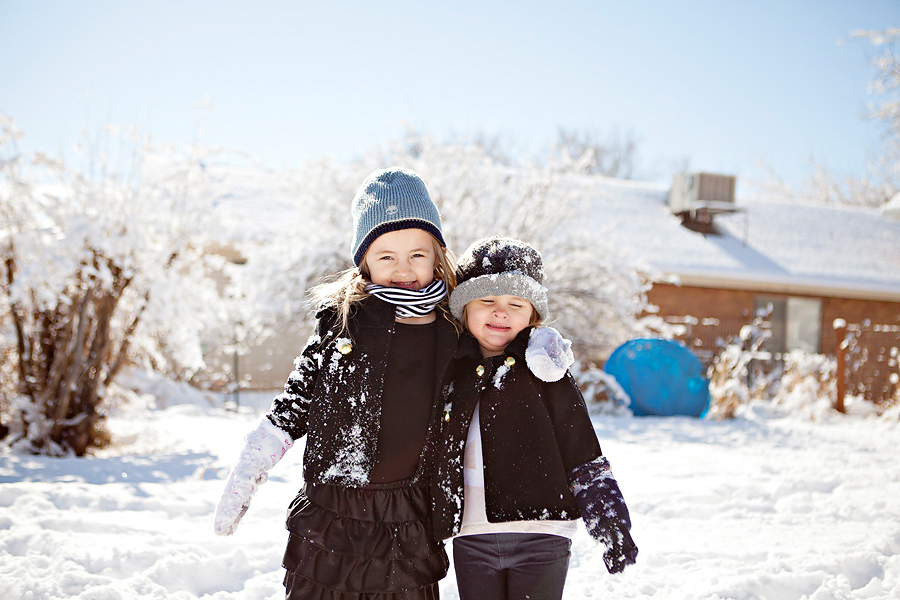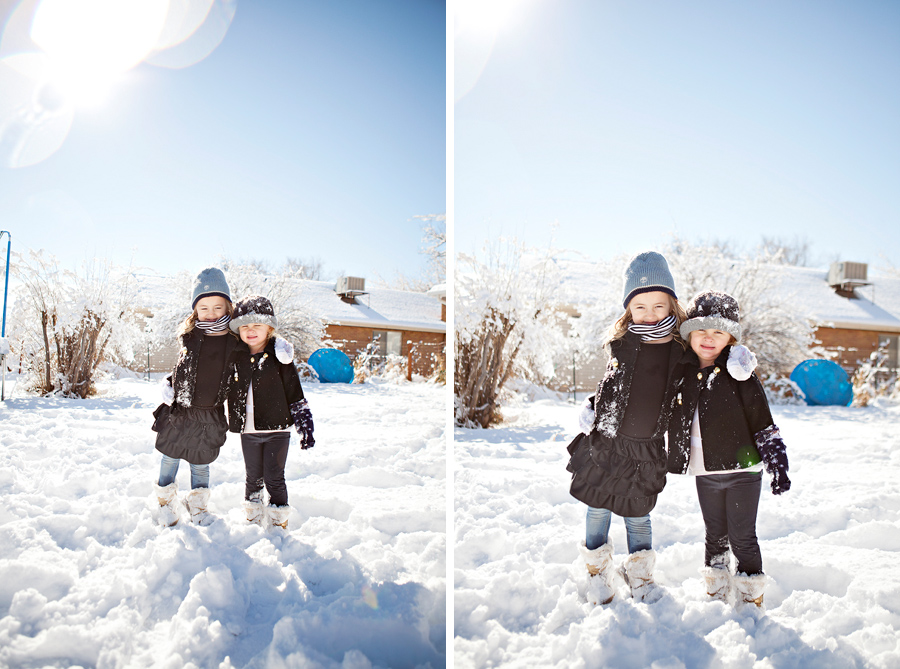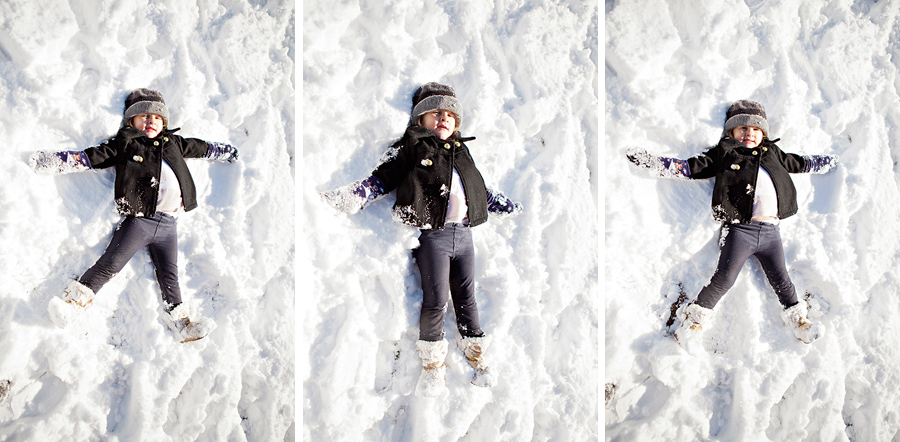 It was a day we will not soon forget!