< j u l y  2 0 1 8 >
I'm not really sure which quality of mine is Mr. Miller's favorite, but I think it's likely my ability to pack a family of 6 and get us all on the road after a call like this:
Mr. Miller: Hey, I have a big job coming up next week so I thought maybe we should go to California tomorrow morning for a few days.
Me: Okay, yeah.  I'll get packed.
Our favorite vacations always start this way, and every time I'm glad Mr. Miller and I found each other, because we drive other people a little crazy with our last-minute personalities.  If you ask me what I'm doing next week, my palms get sweaty.  However, if you ask me to go out of town with you in a few hours for a week, I'm like, "it seems like YES is the reasonable answer here,".
The car was loaded Tuesday night, and Wednesday morning we were off.  And because Mr. Miller had a birthday just around the corner, I picked up tickets to the Dodgers vs Padres game for just the big girls and us.
On Thursday evening, my sister kept the two littlest ones while we took the older girls down to San Diego to the game.  We had SO much fun eating cotton candy, hot dogs, nachos and taking part of all the baseball game magic.  I may not be a huge sports gal, but give me some snacks at a baseball game, and I'll claim Dodgers fan all night long. 😉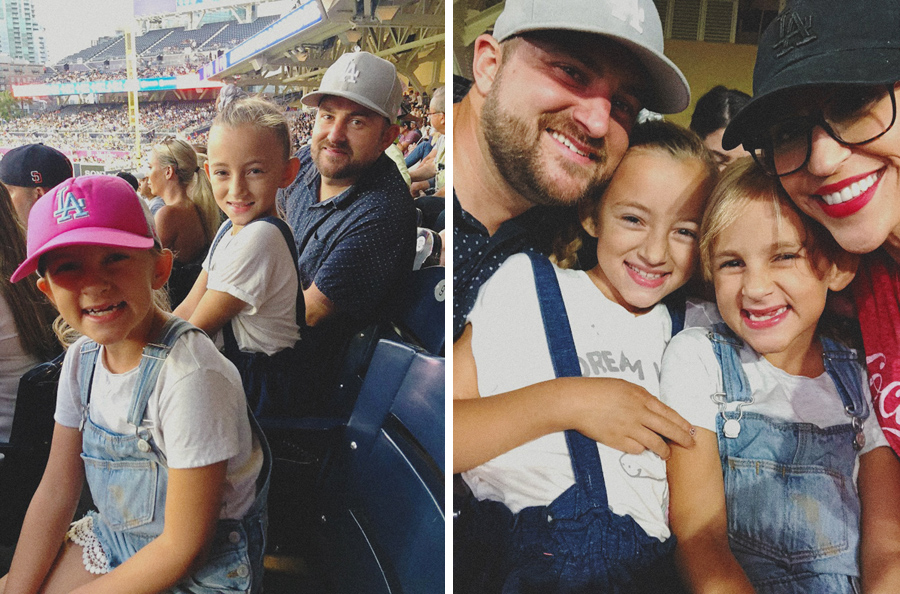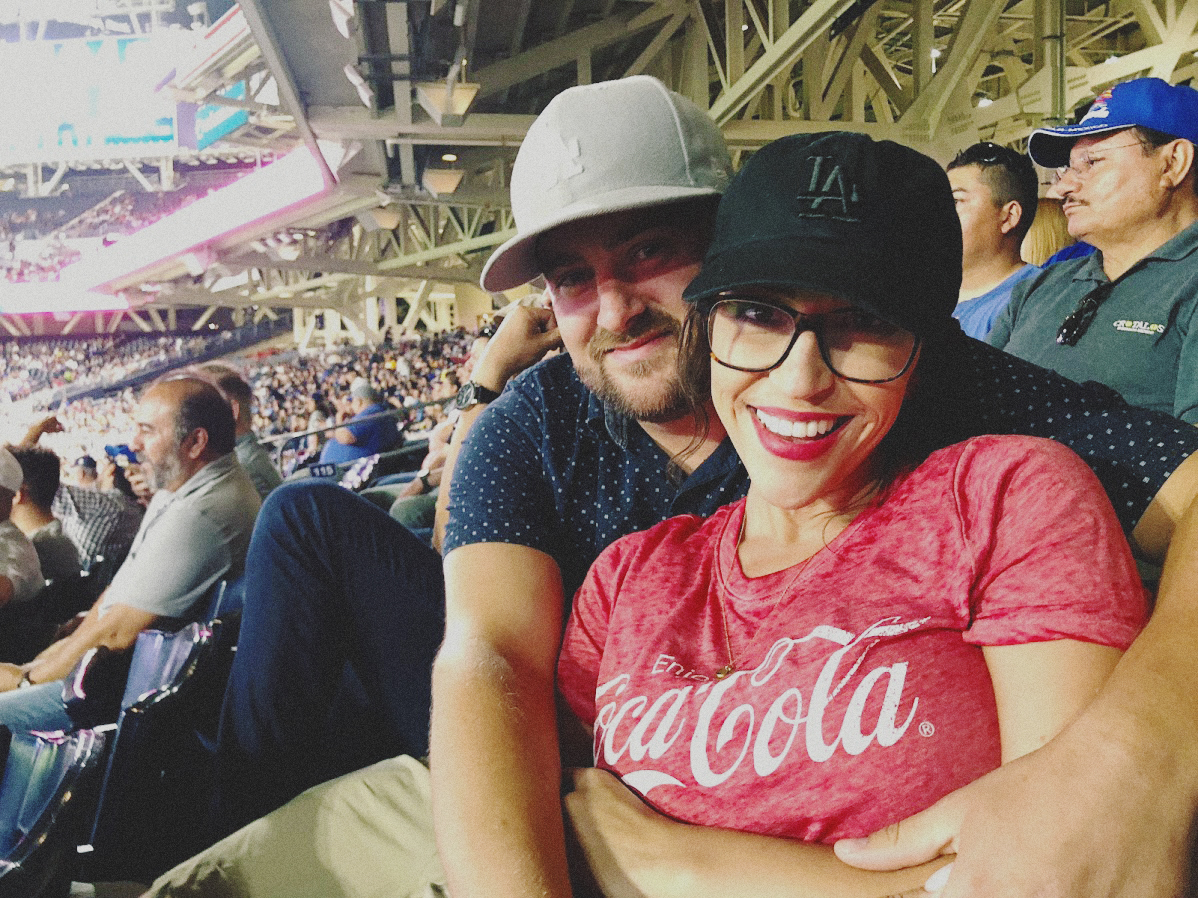 We spent the rest of our time at the BEACH, because it is SUMMER and that's where everyone is the most happy.
Speaking of happy: Since my sister passed this spring, when I see pictures of myself I just look sad and tired.  And not in an overly critical way, just in a way that I look broken-hearted to myself.  But these pictures that were snapped on the beach, I look like my regular happy self.  I miss that girl, and I hope to see a lot more of her in the future.