Sixteen years ago, my life was changed forever forever and forever.
I was thirteen, and my oldest sister Angie, delivered her first baby.  The first grand-baby on our side – and since I am the youngest, the first real baby I experienced in my own family.
I remember walking into the hospital room to meet my baby nephew, his mama, absolutely glowing – the most beautiful I  had ever seen her – which was saying something because my sister is a beautiful girl.  I was immediately moved to tears, weeping as I held my precious nephew for the first time.
That magical day was just the beginning of what would be THE MOST treasured relationship of my years that far.  That boy clung to his aunties as the bonus mamas they were, and I've been sooo  lucky to be part of his life.  I often felt like Brakken was meant to be mine, but he needed to come before I could have him, so he came to my big sister instead. 😉 No matter who he came from, he is loved by each one of us sisters like our very own babe.  Then, and now on this day SIXTEEN years later.
As many of you sadly already know, Brakken's mama – my sister Angie – passed away unexpectedly earlier this year.  I can't tell you the anguish we've felt, especially with the idea of this boy, and his sweet siblings, losing their radiant mother.  But.  Brakken has Angie's blood pulsing through him, and just as she's always always graciously lead our family, Brakken has done the same with his example of love, kindness, and moving forward.
I did not deliver this boy to the world, my lucky sister got to have that job, but I would claim him in ten thousand eternities.  I love this boy just exactly like he is my own – and in his own way – he really is.  He is MY nephew, my very first baby nephew – the first boy and baby I ever loved.  The one who planted the seed in my heart that being a mother surely must be thee most wonderful thing in the world.
It is, but being an auntie is absolutely the closest possible second.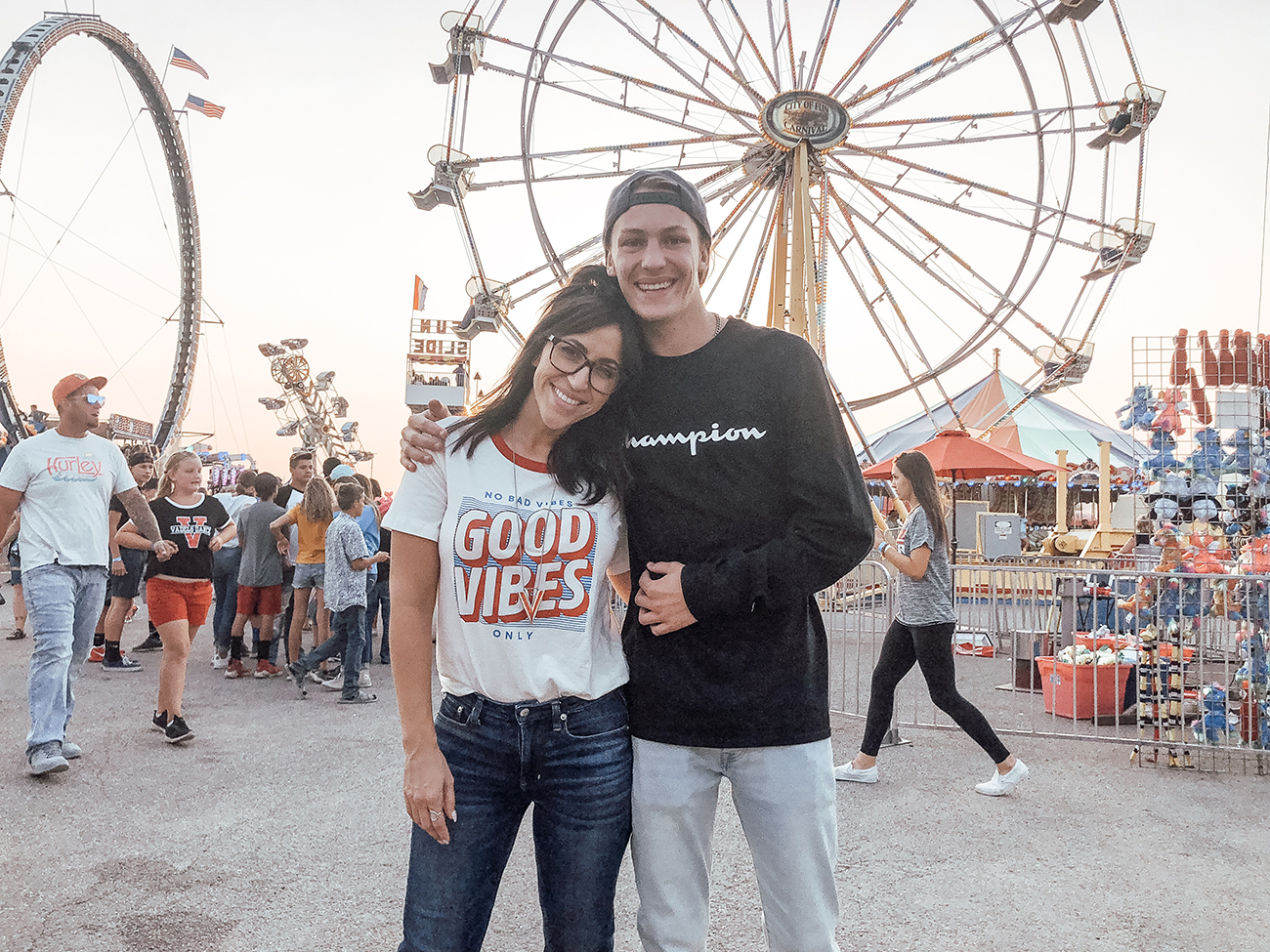 I love you, Brakky Boy.  From 6 lbs to now 6 feet! You will always be my (borrowed) baby boy.