What a couple-a weeks we've had here at the Miller Manor.  The girls all finished school, the exterior of our house renovation got a major jump start (thanks to BP custom paint in St. George who were so fast and efficient!) we had a little kick off to summer getaway in Vegas, and we celebrated my dear sister Angie's birthday – all in the same week.  Whew!  I'm trying to get it to it all, so bear with me!
Back to the house –
When Mr. Miller and I bought this house, we had quick plans to re-paint the exterior.  There were a few reasons (original stucco that was 20+ years old, chipping, cracking, needing to be sealed), aside from just the updated look… but I can't say I was mad about that perk.  Not one single bit.
I loved the bones of our house when we bought it.  So European-inspired, so cottage-charm with all the roof peeks and pained windows… I knew we could do her some favors, and I think we're off to a great start!
Here she is BEFORE: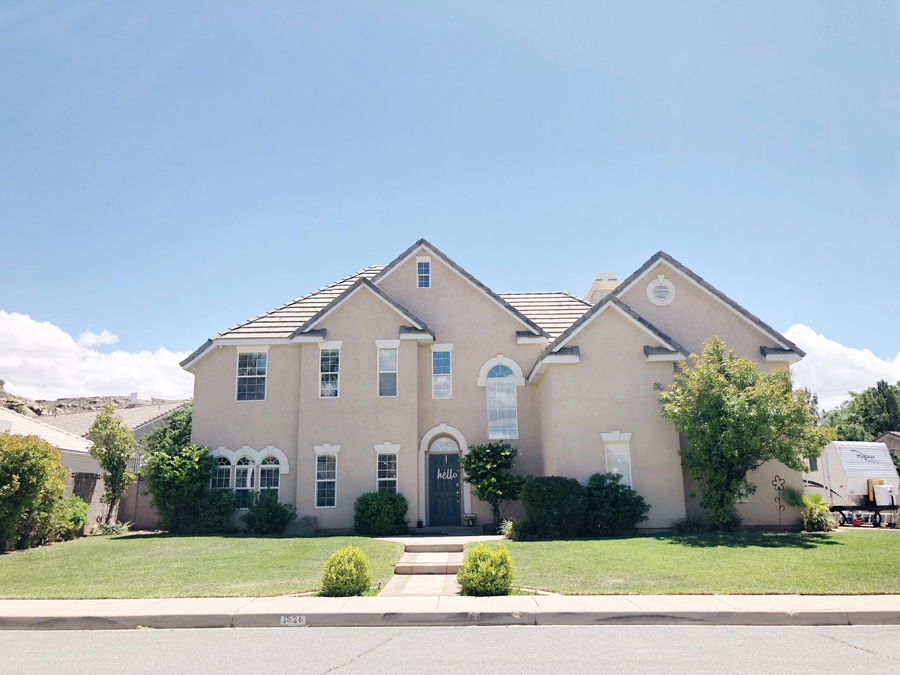 DURING: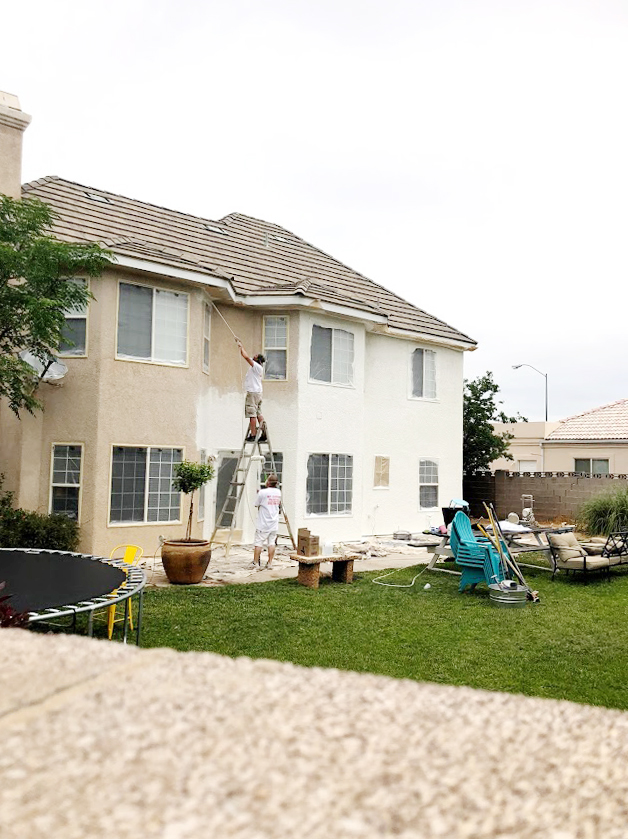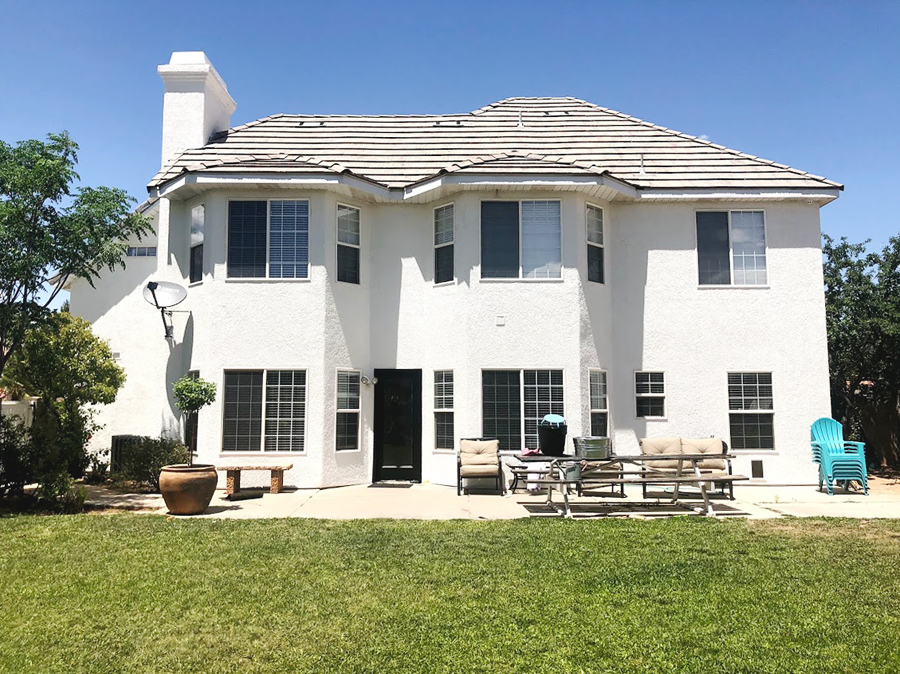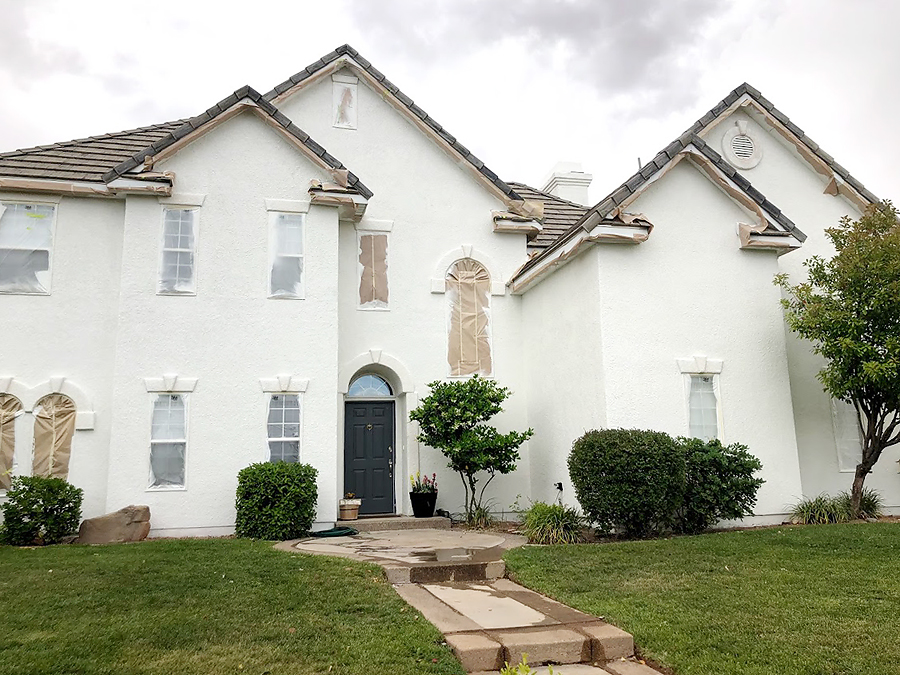 And here she is TODAY: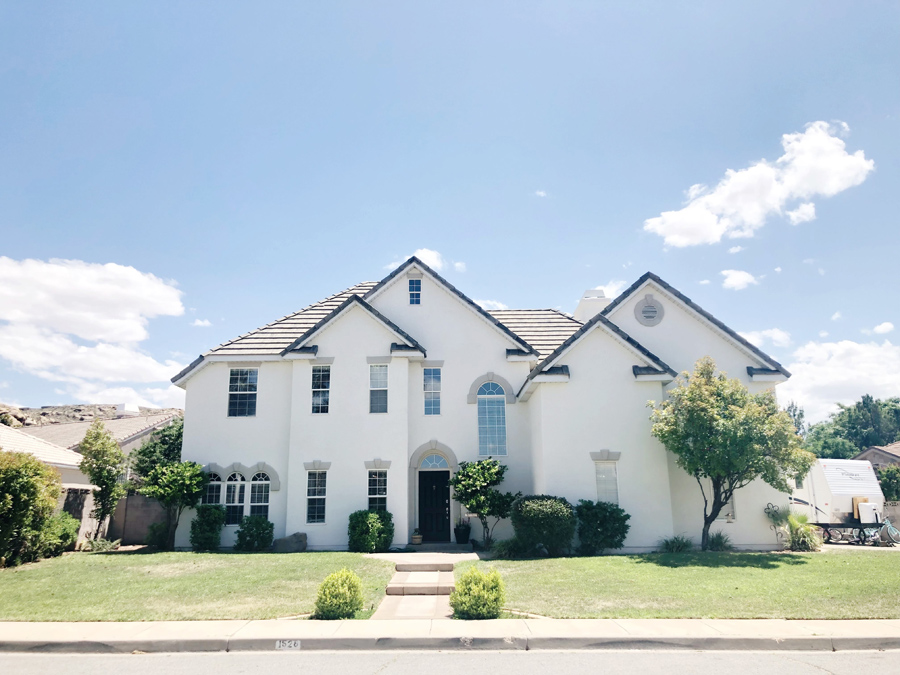 I call this a "progress pic" because we still have quite a ways to go on our plans.  We are working hard this week on some shutters, I think that will make a huge difference!  I just couldn't wait to share – this has been such an exciting process!  We've done plenty of remodeling inside our homes, but this is our first major exterior reno, and I must say it's a lot of fun.. not to mention more comfortable.  It was so awesome to just live my life inside then pop out from time to time to see the progress the painters had made.  Much unlike living IN the renovation mess. (PTSD flashbacks from our kitchen remodel)
So let's see that again…..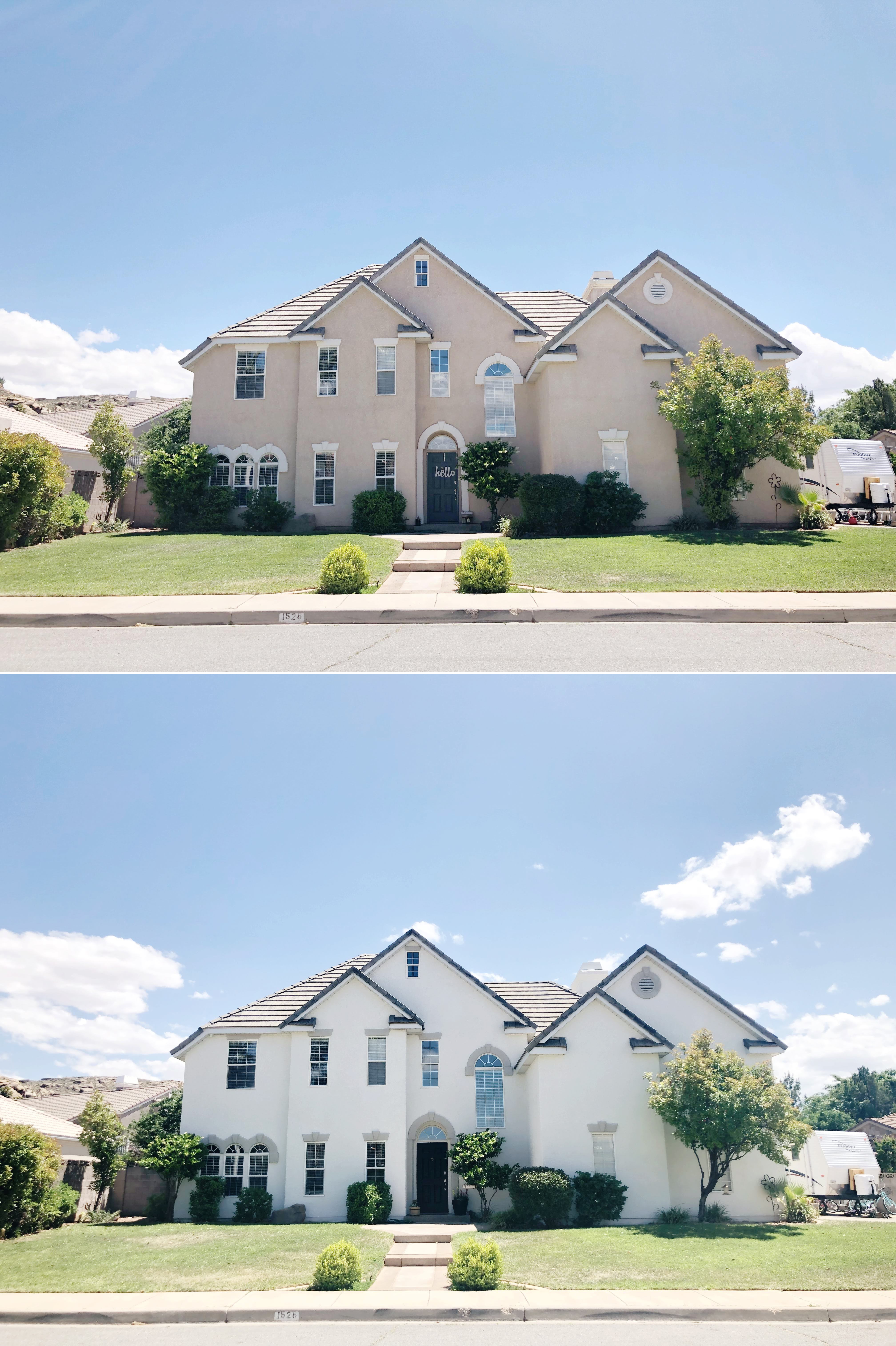 What do you think so far?? Does it look anything like the inspiration board I made?

DETAILS:
Paint colors we used:
Sherwin Williams – Alabaster (white)
Sherwin Williams – Colonnade Grey + Pavestone
Mr. Miller and I took a day trip yesterday to pick up the materials to build our covered back patio.  We'll be working on that this weekend, as well as getting shutters up.  It will be busy here over the next little bit with home projects going on, but it wouldn't feel like home without SOME sort of project… Right, Mr. Miller?? 😉