Let me tell you that nothing feels as good as coming home from nearly 6 days away.
I missed my babies like the desert misses the rain.  I even may have had Brady check to see if we could move our flights just a day or two earlier.
But in the end, I was brave, and so were they. (They actually had so much fun without me, Harlo admitted she didn't even miss me that much!)
I DID talk Mr. Miller into driving the last leg of our layover to get home 3 hours earlier than we would otherwise – so I could kiss my four children and rock my baby to bed.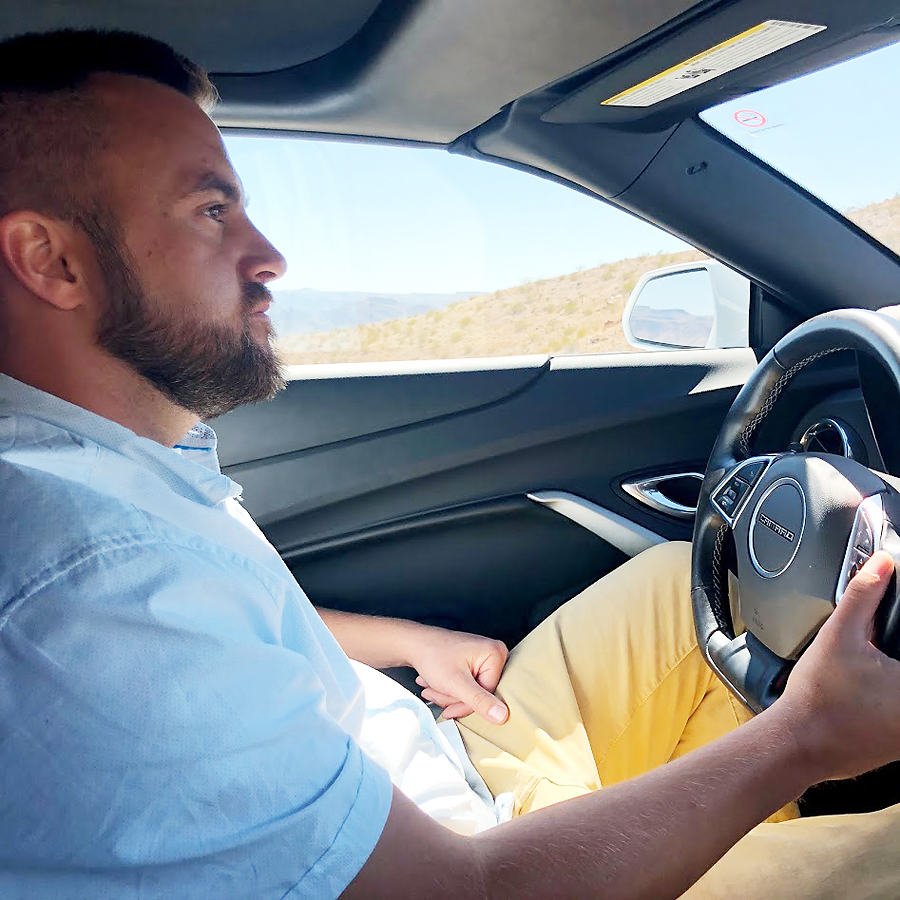 He agreed.
We rented him a convertible Camaro because it was Father's Day, and we drove through the Arizona dessert to our cozy little home, where the hot terrain kisses the beautiful red mountains.
I loved every minute I had with Mr. Miller ALL TO MYSELF for more days that we've had together in ten years, but I've also loved every minute of being back at home in the life we've built together.
There is so much good sprinkled in to every bit of our lives when we sit back and really see it.  Time away always brings that perspective right to the surface. ♥
The girls thought it would be SO FUN to go to starbucks in a convertible, so early the next morning before we had to give it back, we made it happen! (It was pretty fun!)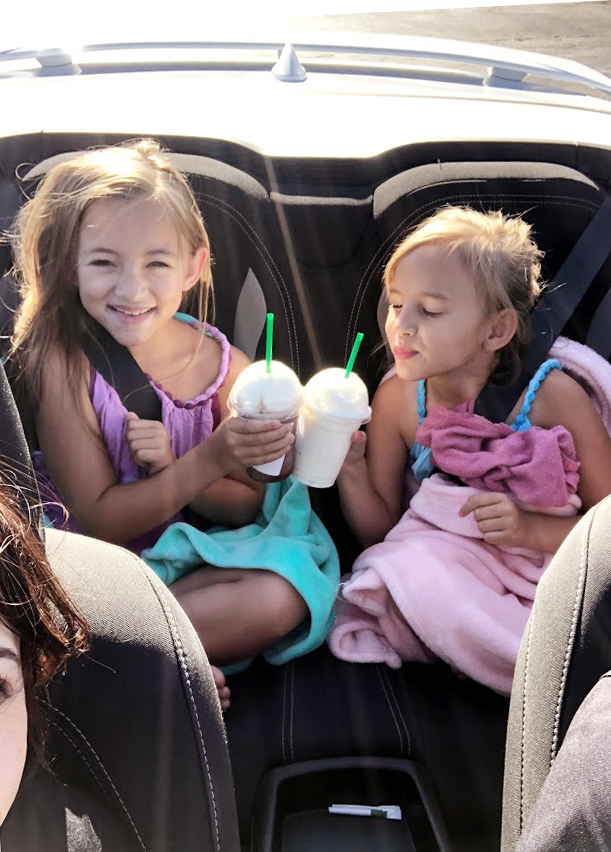 Mercy me, it's good to be back!