On Saturday morning I thought long and hard about what I wanted to do for Mother's Day weekend.
I couldn't think of anything I'd love more than staying home, doing whatever the world I pleased, without having a single time obligation.
That is exactly what I needed and wanted for Mother's Day, and that's exactly what I got.
After staying in my house dress for most of the day, making food for my family, getting to have an extra boy in my house (nephew Tage) to feed and love, we moseyed out on the town for some dinner.  Because I again wanted to give ZERO energy… we drove through to get the kids McDonalds and called in my favorite (Mad Pita – which Grae calls "Mada-Pita" so naturally we all call it that, too) and ate it in the car.
Then we headed to the nursery to pick up some flowers.  I requested flowers for my porch instead of my table this year, so everyone picked out a favorite for my pot and we came home and planted them.  Summer is my very favorite, and days like this are exactly why.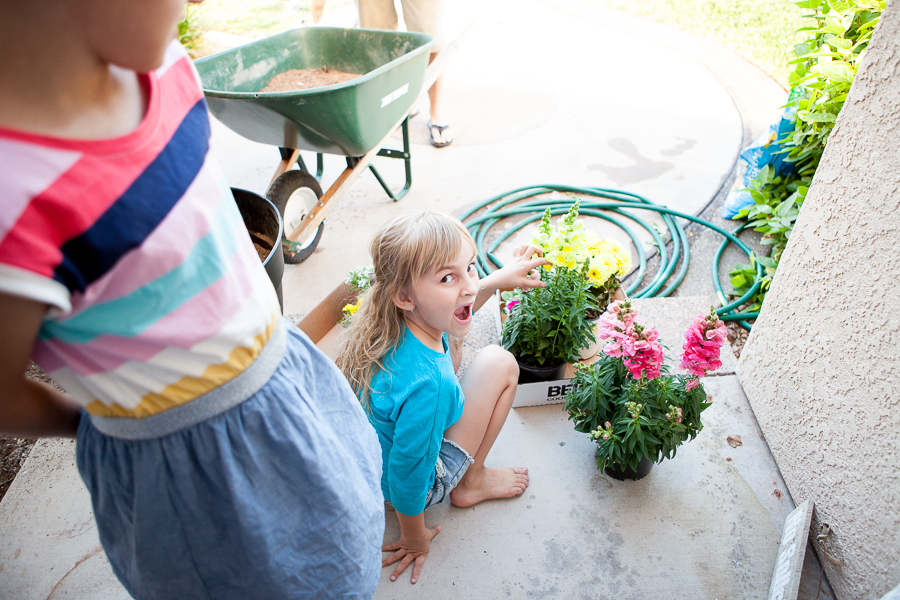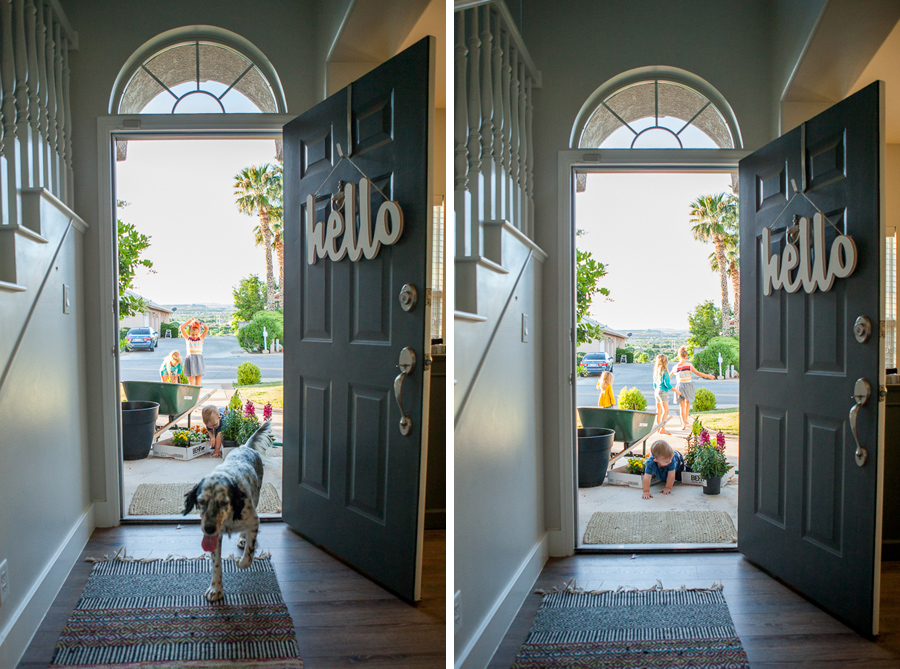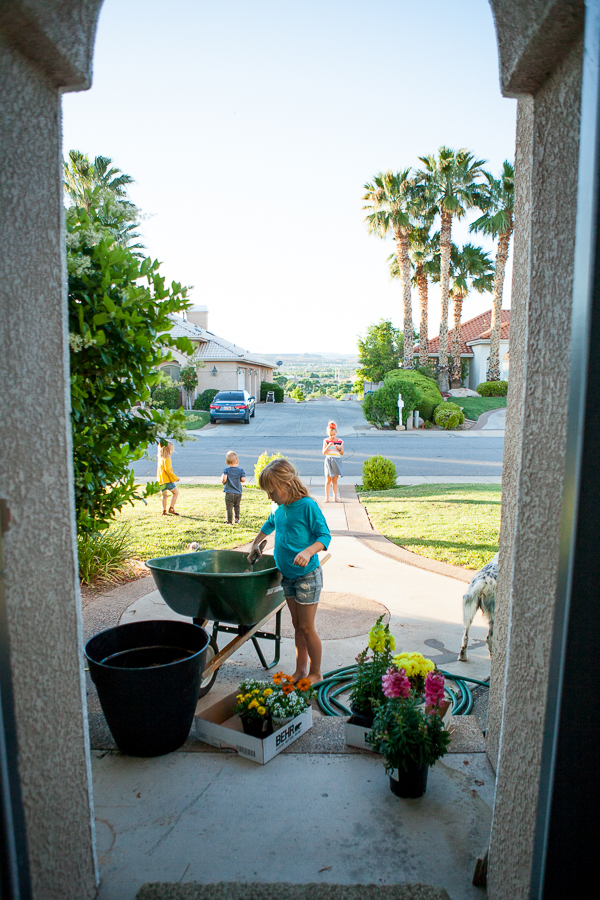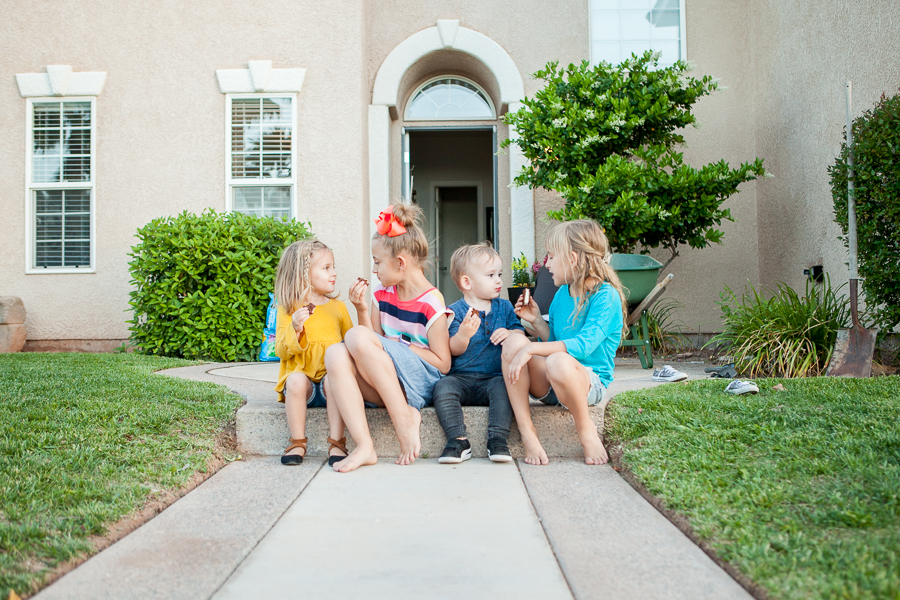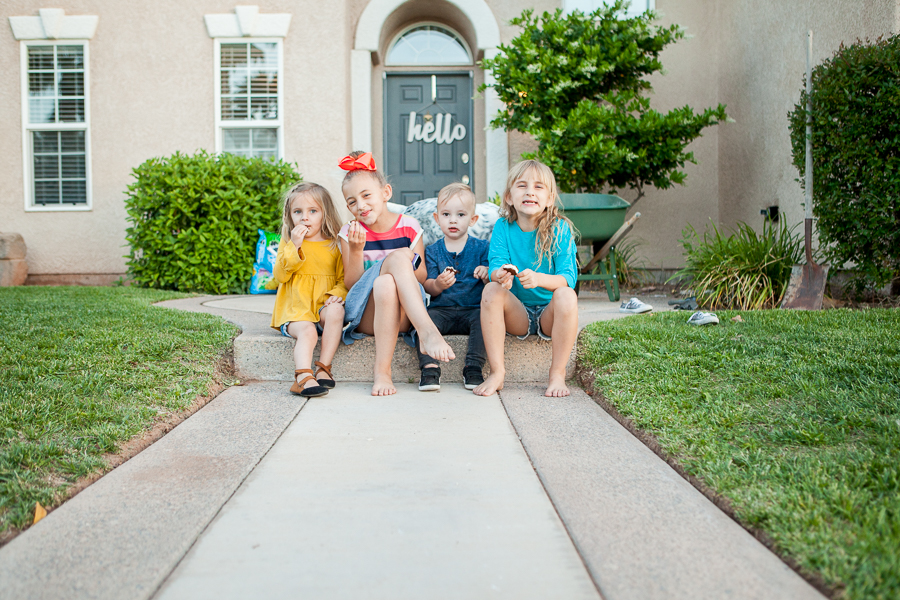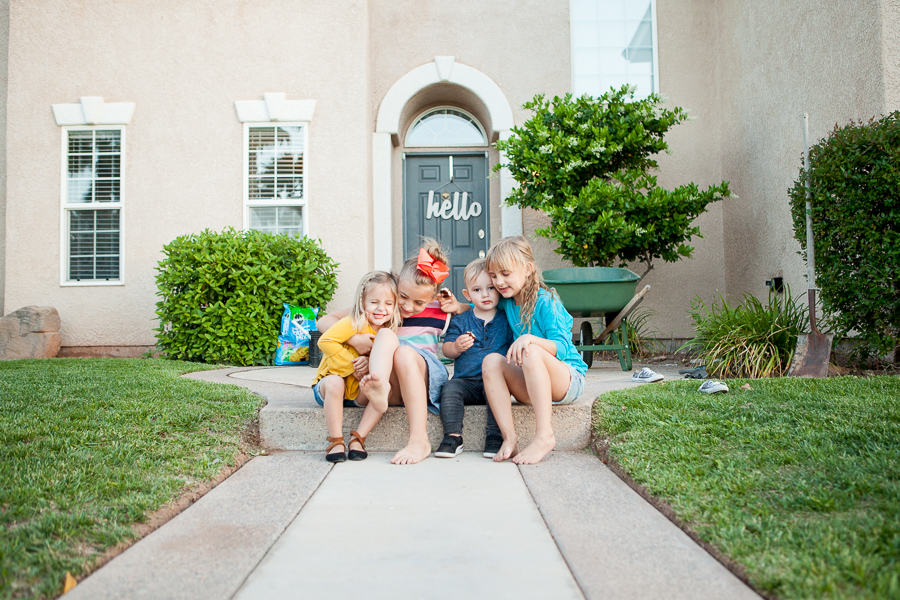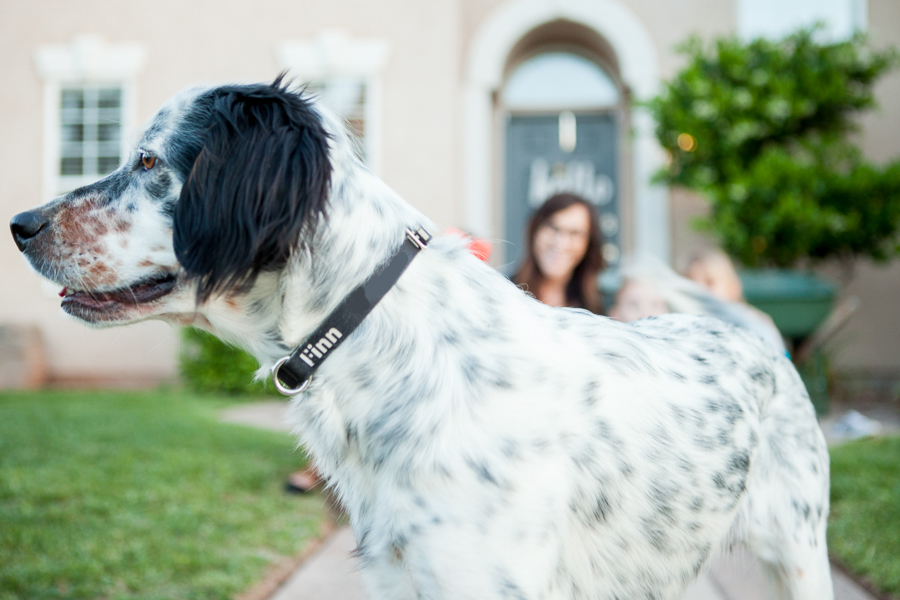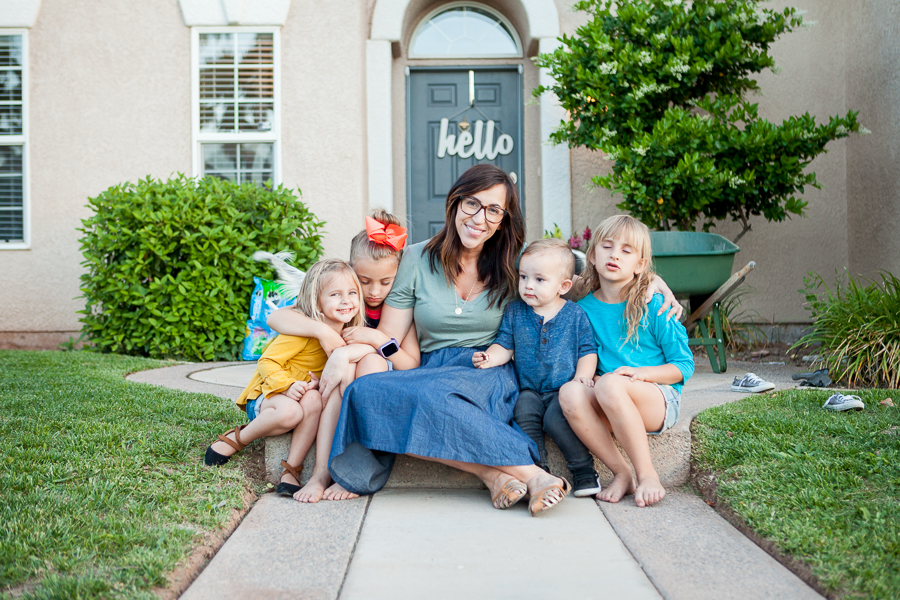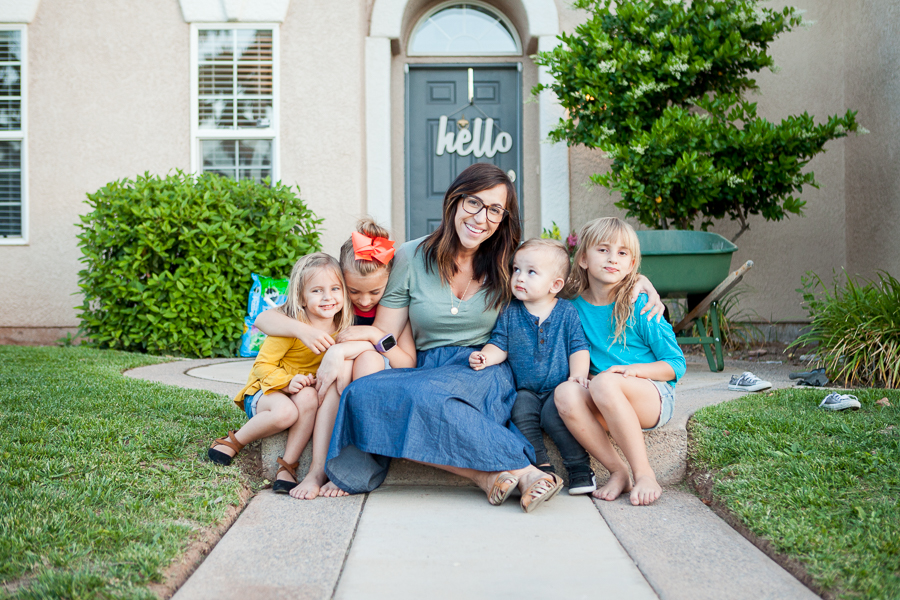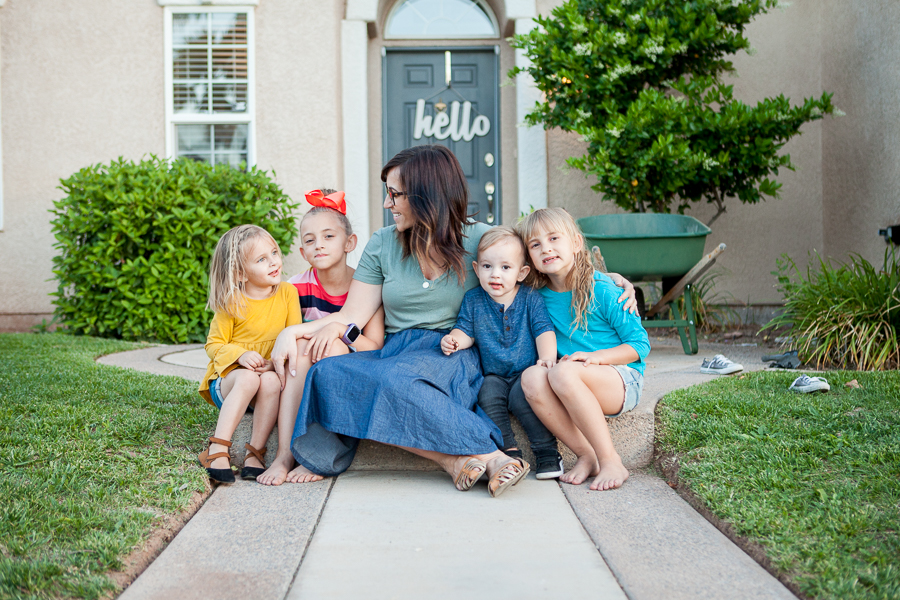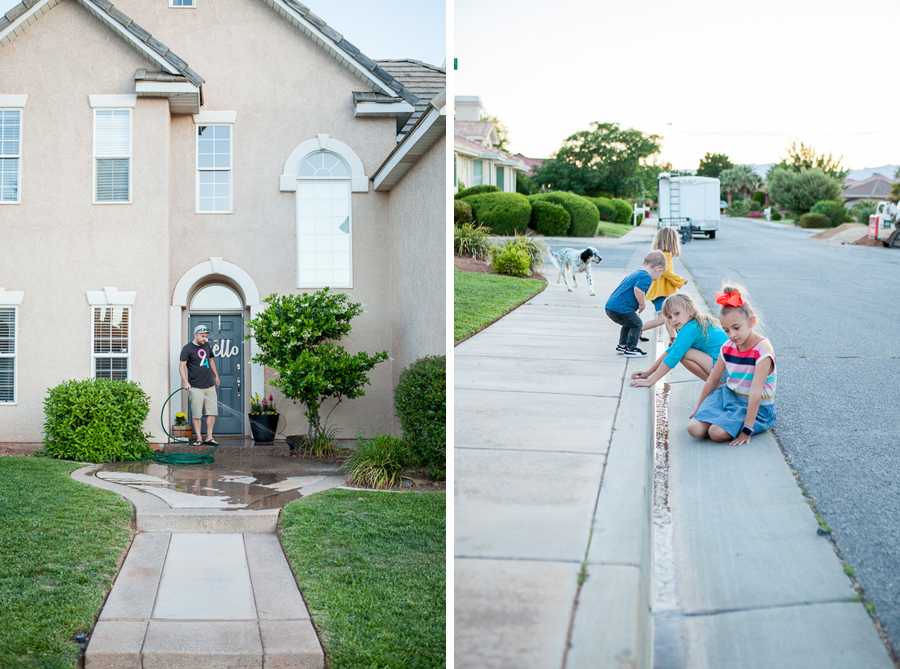 And then Sunday was a whole other story.  You win some, you lose some.  The first holidays without my sweet sis will sting a bit more than the rest, I guess.  Ang always made a deal about doing something fun on Mother's Day, it made me miss her terribly.  But like everything else, where there is darkness there is also light.  I made a yummy batch of chili for my own little family, we delivered flowers to Angie's grave.  I held my babies extra long at bedtime and went to bed with a full, albeit aching, heart.
I am so grateful for this good life I live, and so grateful to be able to celebrate so many amazing women in my life on mother's day, including our own dear mothers who are loving grandmothers to our sweet babes.  I have a team of mothers (and not-yet mothers who bless me my children with their mothering natures anyway) that rally behind me and make it possible to live my life at the capacity I do.
I am also especially grateful that when I started this blog at the tippy tippy top of my mothering journey, you sweet women have checked in with me along the way, have written me, connected with me over motherhood, miscarriages, longing for children, having lost children.  We have prayed for each other, and your love has carried me through more than you'll ever realize, and has helped me to fully embrace my own motherhood.  Thank you for loving and supporting me, and letting me share my heart with you over the years.
Happy Mothers Day to you from us here at Miller & Co!