We doubled up on holidays this weekend celebrating our sweet Major's birthday along with Easter, my favorite Holiday.  It was hectic and lovely and filled to the very brim with goodness and love. (I'll post about Major's birthday in another post)
On Saturday, we walked to the Art's Festival which is my very favorite weekend in St. George.  Easter is wonderful everywhere, but I have a sneaking suspicion that it's the best spent in our little Southern Utah town.  I have gone EVER single year my whole life and I love bringing my own children now.  I also love living downtown this time of year (and every other time of year, too, actually).  There's just a happy bustling down the streets, trees blossoming into Spring, flowers blooming all over the colorful houses.  I love it down here and think I maybe never want to leave.
After the arts festival, our church ward had their annual Easter Egg hunt at the park.  Of course it was a hit: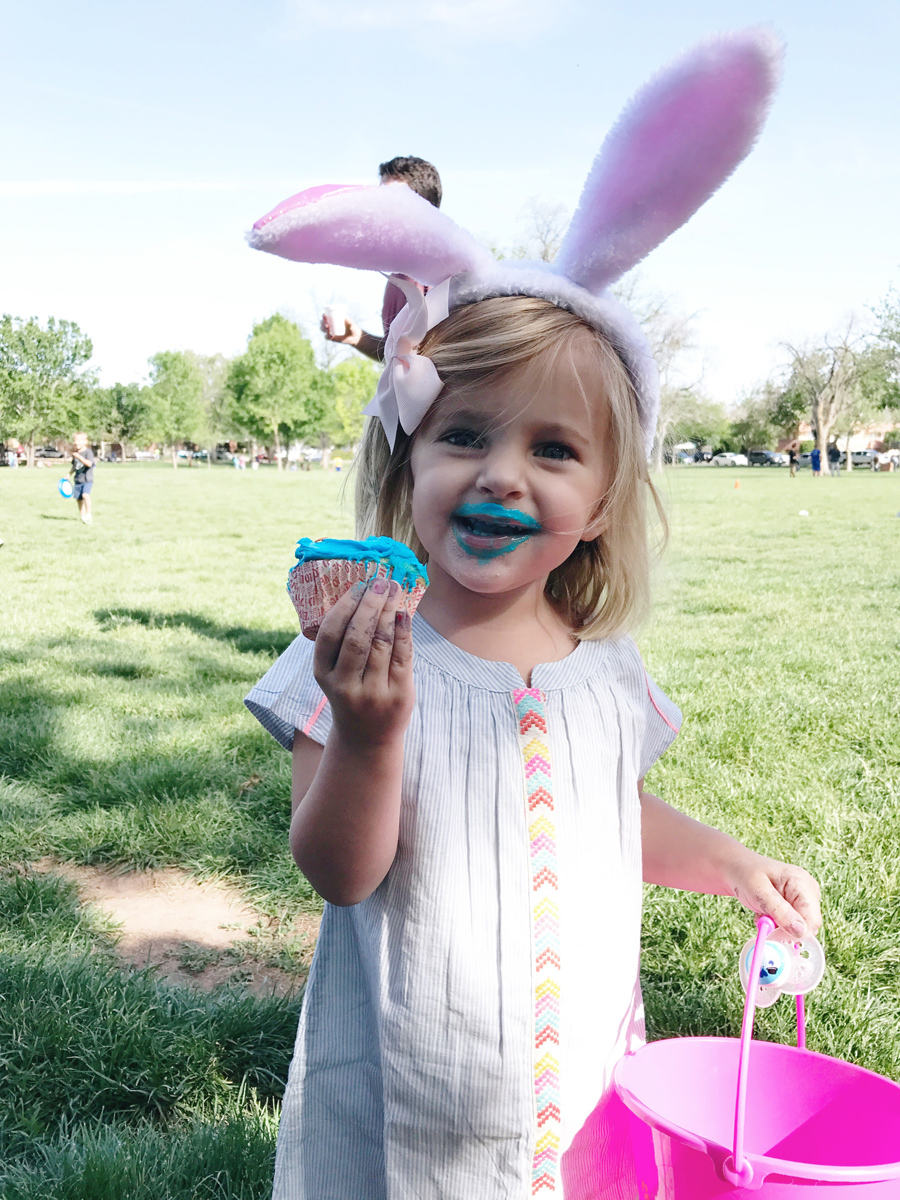 After that, MY cousins were in town and they stopped by the Miller Manor for dinner Saturday night.  I was having too much fun to snap any pics, but I super loved having my cousins and aunt and uncle over for dinner.  It made me feel like a kid and a grown-up all at once, which is a pretty neat feeling.
******************
Easter Sunday, my honey spoke in another ward, so me and the little Millies (sans Stella who had woken up with strep!) headed to support our main guy.  Mr. Miller is a fantastic speaker in church, and with his new church calling in the high council, he is able to speak a whole lot!  I think it's a perfect fit.
My Mr. Miller gave the neatest talk about that first Easter.  My favorite part of his talk is when he spoke about Mary and her broken mother heart, seeing her baby on the cross like that.  Jesus did the hardest thing anyone will do, but I think Mary had to do a big part of that too.  As I sat with my own precious baby son on my lap, my heart broke for Mary – someone I have grown to understand and deeply love since becoming a mother.  I love that my husband paid tribute to this sacred moment, and it's been on my mind ever since.  The atonement and resurrection are so vast that most of the time I have a hard time wrapping my mind around it all, but when I can spend time pondering little aspects of it, I gain a testimony of the little pieces, and they weave together a testimony of hope, faith, truth, and love for my Savior and what He did for us.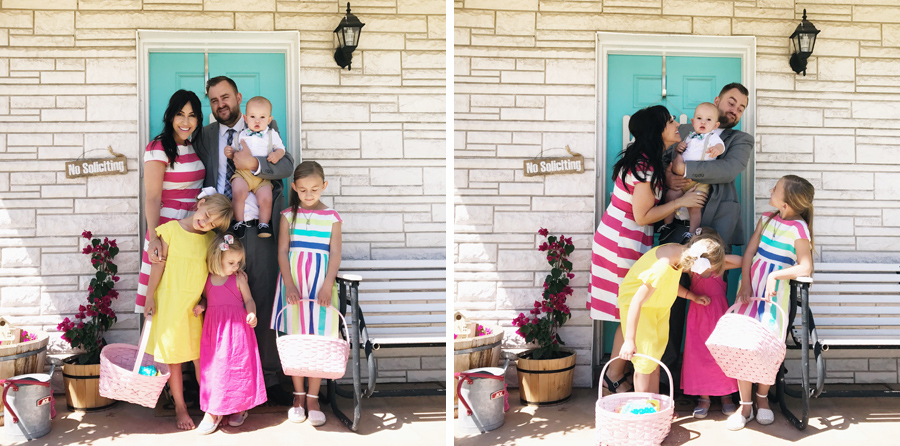 It's amazing that the lives we enjoy today, the forgiveness we rely on, the happiness and hope we can feel is because of that sacred day when Jesus conquered death.  I have spent the last ten years of my Christianity learning to grasp this, and I've no where near mastered the enormity of this concept, but I'm learning, and I am awe-struck over the love our Heavenly Father has for us.
Easter is my very favorite holiday.  It's one of simplicity and love and beauty, and I love it just as much now (more so, actually) as I did as a little girl.  Each Easter, as I line up my darling babies to photograph them in their Easter ensembles I am overcome with gratefulness.  Grateful that my life took such a wonderful turn back there somwhere, and that by turning my heart to Jesus Christ, I have created this beautiful life.  It never ceases to amaze me.  This year I had a bench full of MY own children, and nothing could make me happier.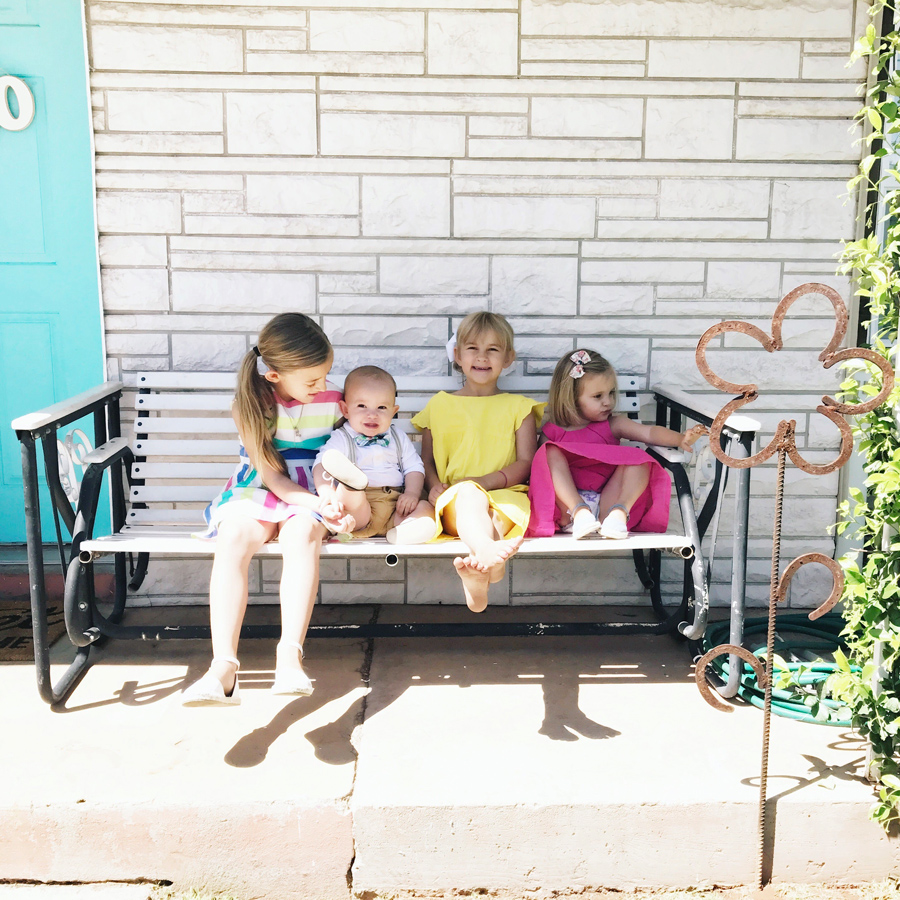 Of course, Jesus isn't the only man we were feeling extra grateful for this Easter.  Celebrating my only son's first birthday on this special day felt a little like magic.  In his dapper little Easter outfit, my heart nearly burst right open.  I sure love my little prince!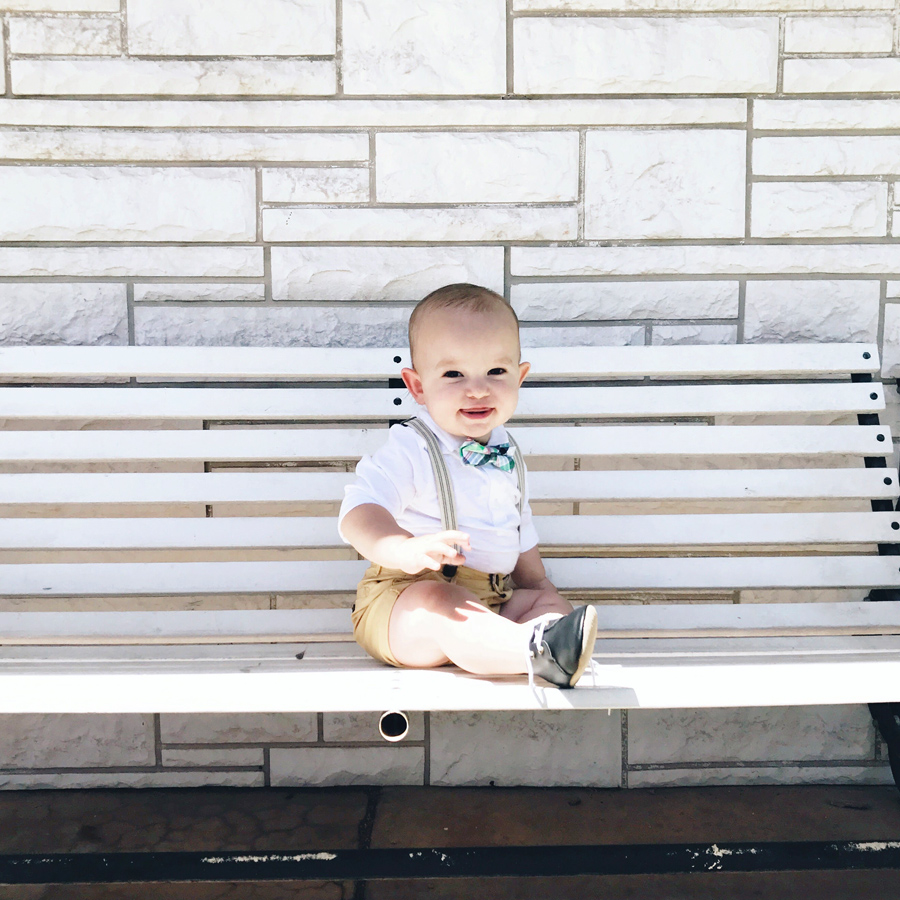 As I mentioned, sweet Stella woke up in the night with a hot fever and felt miserable all day on Easter. (She was also sick for Valentines – what luck!) I brought her to the doctor Monday morning and she has strep!  Poor sister.  We had to skip on the cousin Easter-egg hunt at Nana and Papa's house and my girls were SO bummed.  But you better believe Nana and Papa brought that Easter Egg hunt to them on Monday so they didn't have to entirely miss out.  (Thank you Grandma for braving the sickness and letting us come to your house on Easter!  You saved the day!)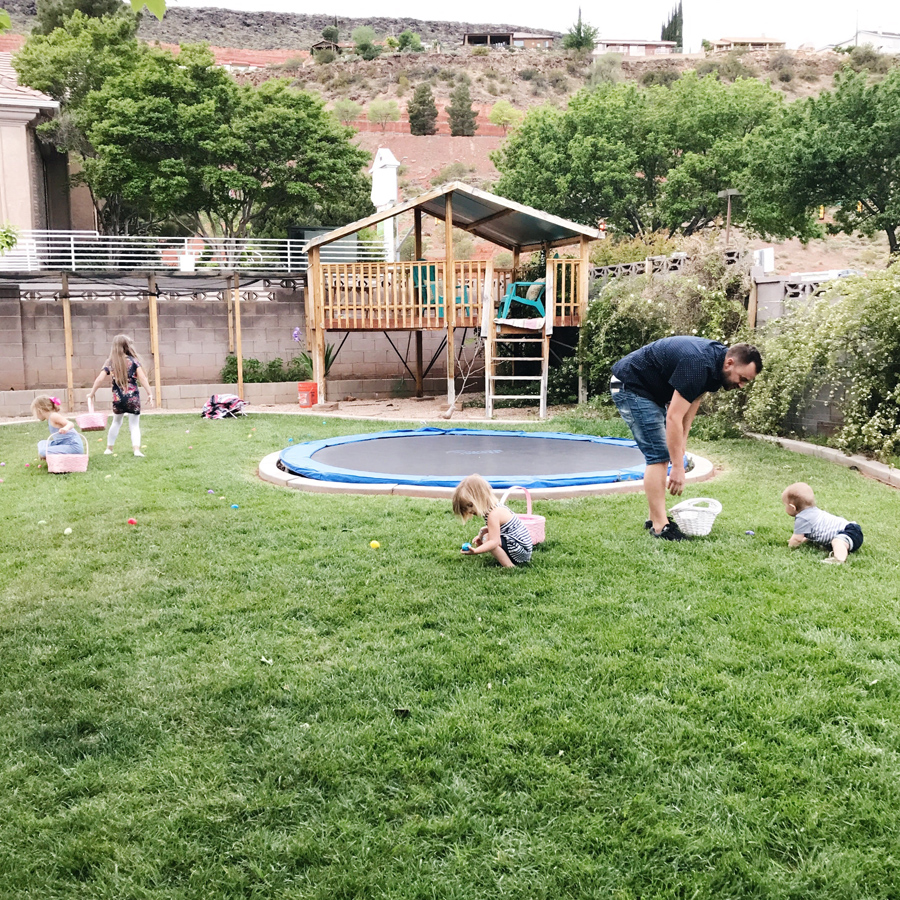 It takes a village to raise a happy family, and I am so grateful for ours.  This Easter weekend was one of my very, very favorites.