Last week I was out of town for a womens retreat (I hope to chat more about later).  I was amazed by how much organizing needed to be done for me to be gone for 2.5 days (and I even took the baby).
This week Mr. Miller is out of town for a men's retreat (deer hunt).  I was amazed by how little organizing needed to be done for him to be gone for 2.5 days (and he didn't take the baby).
Ha! I kid….
My girls of course missed me terribly while I was gone, and I missed them.  They are already missing their daddy this week as well.  Last night I was telling them how lucky they were that this isn't their normal.  I told them when I was about their age and my parents were divorced and I spent each week back and forth between two homes.  It was a chaotic time and a lifestyle so so so many kids live.  Life holds no promises, but I want my girls to know how important Mr. Miller and I believe marriage is, and how we work hard to keep our family together.  This means date nights are prioritized, trips away are necessary sometimes, therapy to work through things we need assistance with, and above all, God at the head of our lives.  We talked about how family is part of God's plan and he helps us and blesses us as we look to him for guidance.
We do work hard for our family, but I also feel really lucky to have found someone who I love deeply and who loves me back, and that we see the important stuff the same way.  I know first hand that it doesn't always look like that, and I have all the compassion in my heart for families who face those very real struggles in today's world.  In my own experience, coming from a broken family has given me such perspective of the importance of family and I hope to spread that important message to my children.. and to anyone else who will listen.  I hope I am living that example.
Family, and especially being a mom, is the very very best.  After we had that chat, I put the babies to bed and let the big girls stay up and taught them the indulgences of girls nights.  We wrote "no boys allowed" on the chalkboard, made ourselves oatmeal + honey face masks, painted our toes and watched an episode of Liv and Maddy before we piled into my bed (an hour past bedtime!!) and snuggled ourselves to sleep.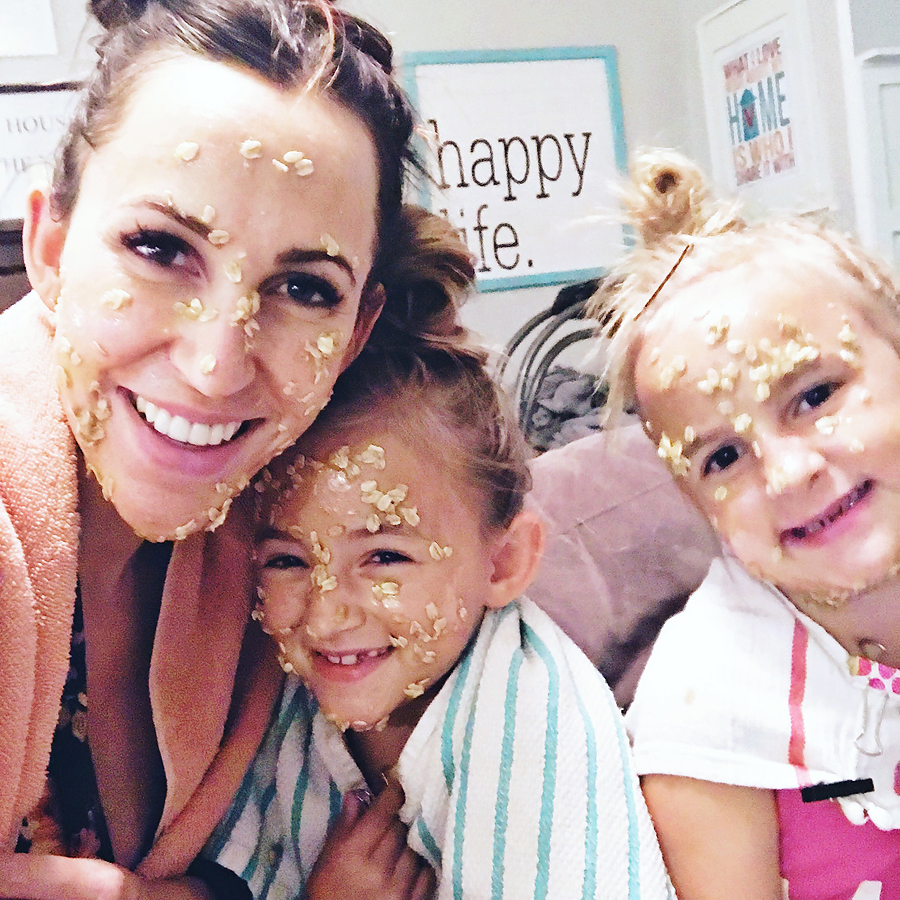 This life we've made is sure a happy one.