My style over the last year has gone through a serious frumpy stage.  Try as I might to keep those from sneaking up on me, they always do.  I cut my hair at a length I hated last year and it overtook my ability to feel cute or put together.  I find that if I put in the extra effort, I am still just balancing the fact that I feel like a frumpy housewife.  And that is not a good kind of housewife to be, no sir!
I have also found that frumpy stages are a good opportunity to grow and evolve from a current style.  Maybe the last style is no longer doing me any favors for my body type.  Maybe my inner self is not being reflected outwardly like I would like.  I am starting to feel myself come out of my mean case of "the frumps", and I have been stepping out of my style comfort a bit which is always good.  Right now I'm playing around with jeans.  Long flared jeans, high waisted skinnies.. I love the longer look, and homegirl can have a help in the length department any day of the week.
These Joe's jeans from blue linen are so comfortable and flattering.  I am also l-l-loving this long kimono/sweater.  I have found myself wearing it a weee bit too much.  It's so comfortable and casual, with a bit of a dressed up feel.  That's my favorite.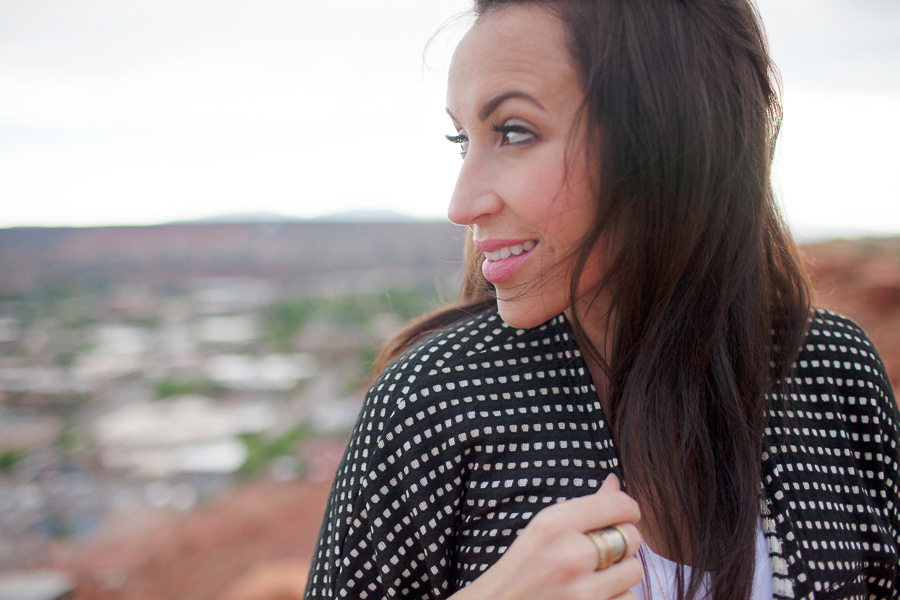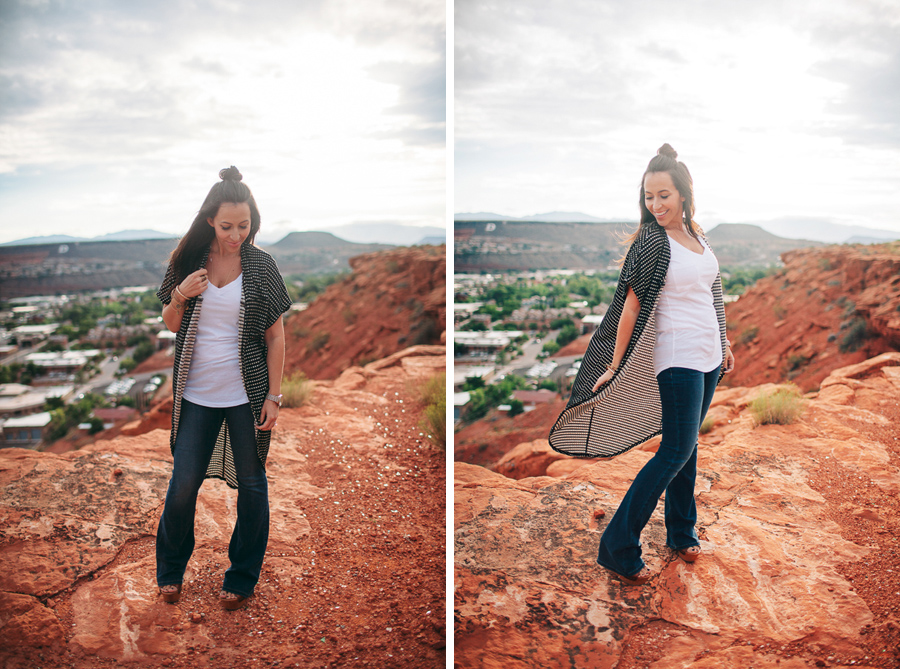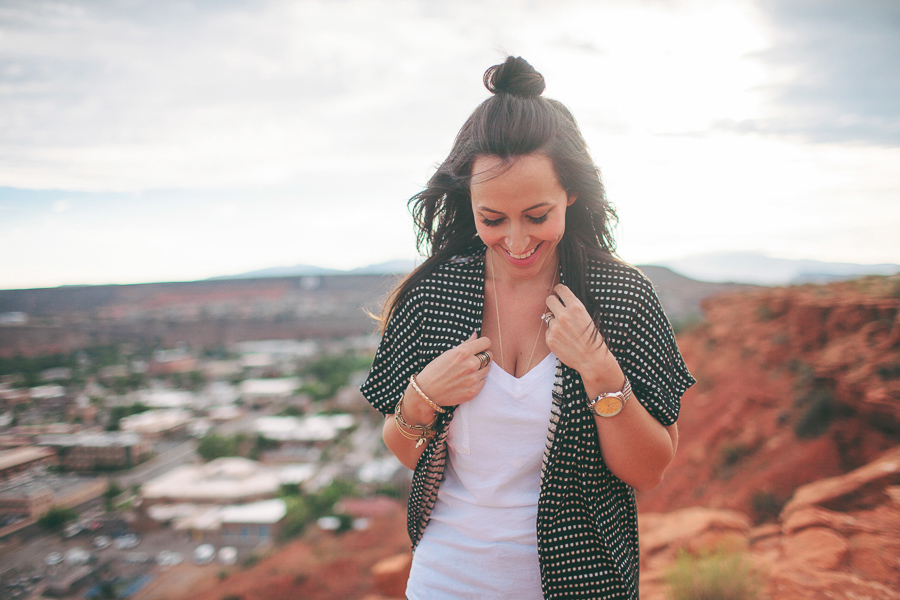 (entire outfit from Blue Linen Boutique | photos : ashley flowers photography)
 This hairstyle is a go-to.  I simply pull my bangs and top hair back into a hairtie, backcomb the pony tail and twirl it around and pin.  That is my secret for any good top knot.  😉 Now if I can just get those baby bangs long enough to stay put, I may be officially out of the frumps! 😀
Have a happy weekend! We Millers will be living it up at the Rodeo in town! Yeehaw!