This weekend was a good one.  And a busy one! We cousins in town, and I also had friends in town so it was good times to be had by all!
On Friday, we got our group of girlfriends together for a much needed girls night.  Girls nights for a mama is like a breath of fresh air!  Loved chatting with these ladies for a bit.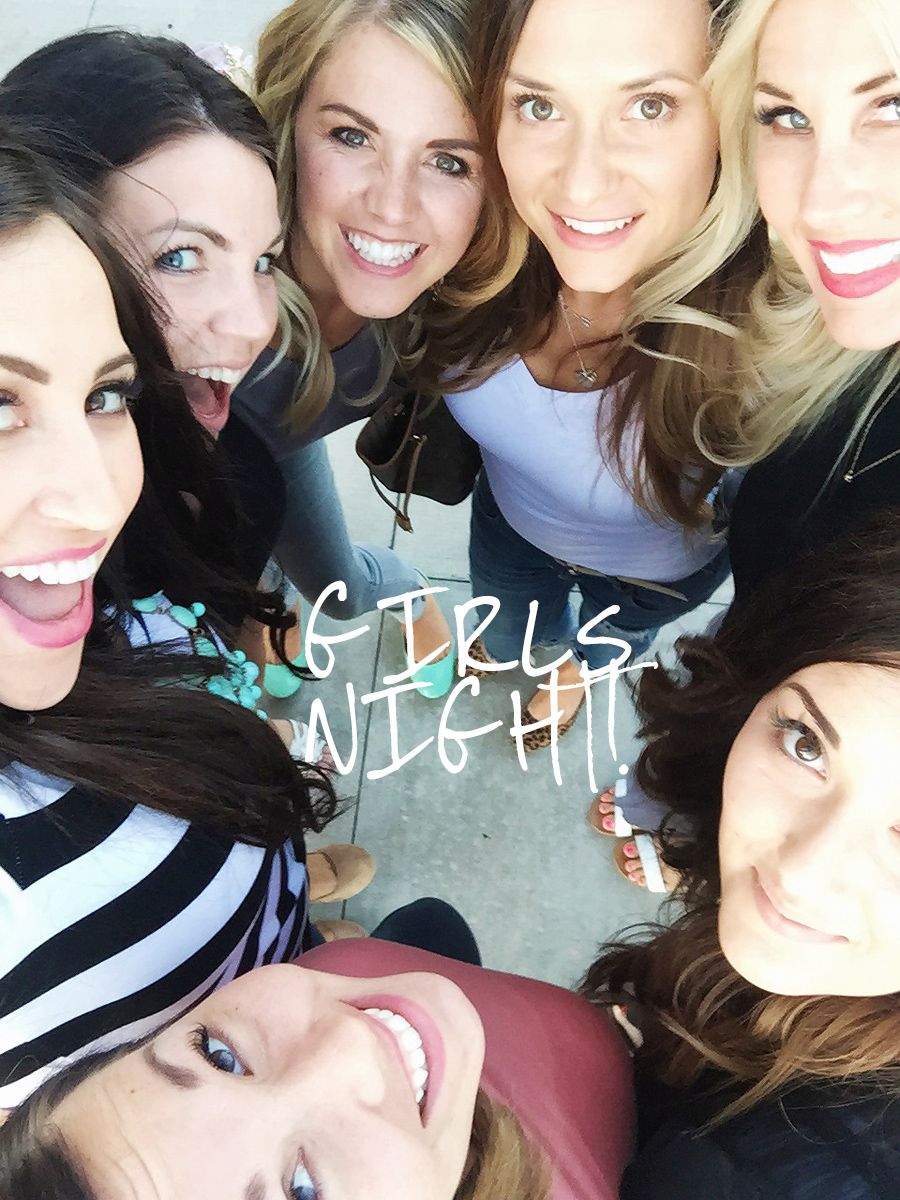 We also had the girls' sweet cousin Jerzie over.  She only has brothers and so we like to call her our "sister cousin" so she can get a taste of what the sister life is like.  The girls spent some of their time together drawing portraits.  This one of me wearing Grae by Jerzie was my favorite: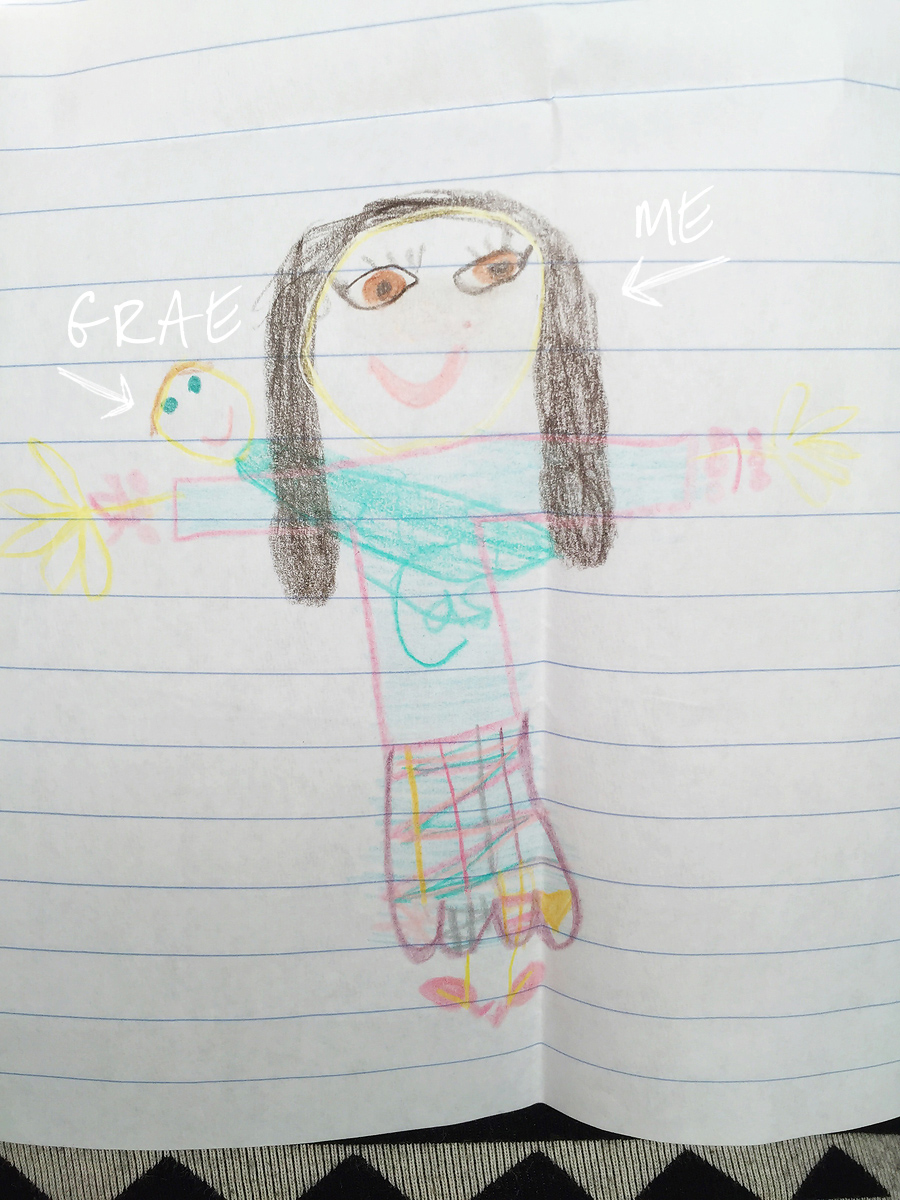 My dad took all the cousins in town for some good quality papa time.  They haven't had that much fun in a long time!  My girls haven't stopped talking about it.  They went to Zion to do the River Walk where Stella made quite a few squirrel friends, I hear.  She was hoping to bring one home in a jar, but to her disappointment, they kept the squirrels in their natural habitat. 😉
Because my dad took our big girls for the better part of our Saturday, we got to run around town with our little dolly girl.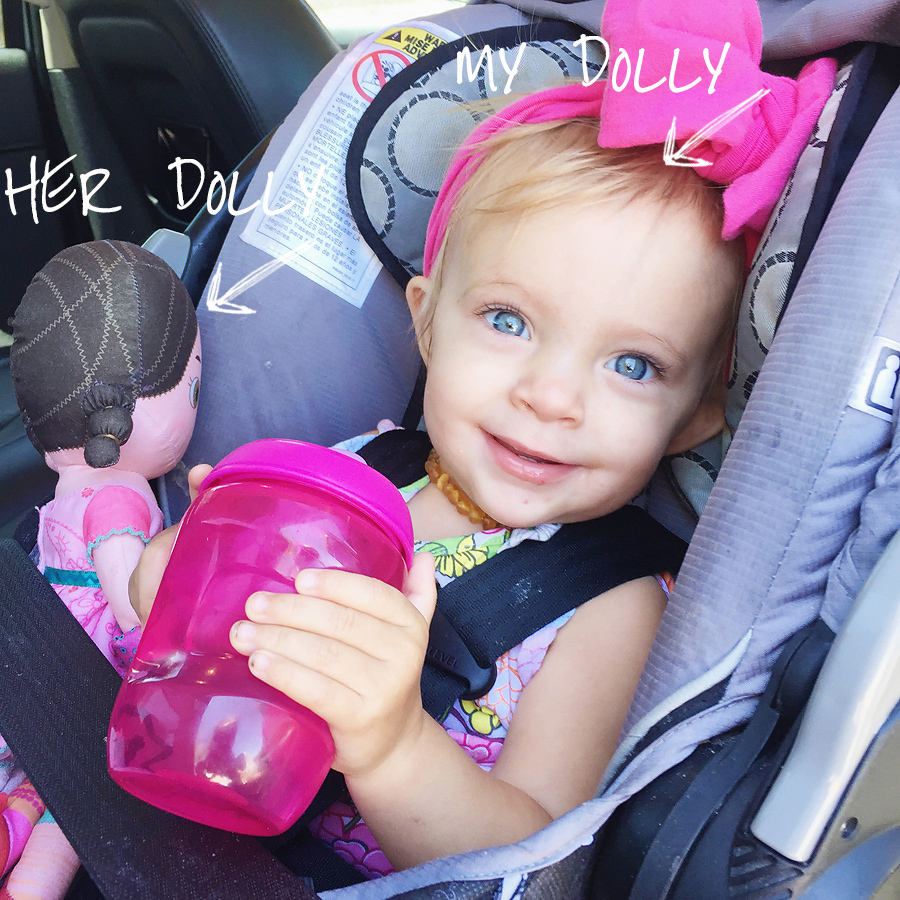 On a whim, Mr. Miller and I decided to revamp our beloved picnic table that we recently scored for free for our backyard.  We are in love with how it turned out (I'll share more details soon, if you fancy?)  It took up the rest of our Saturday, but my goodness it was worth it!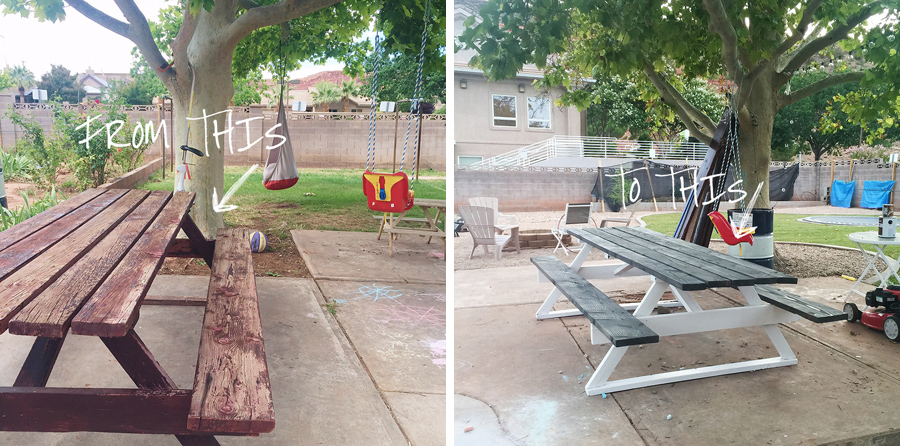 Sunday was a bit of a whirlwind.  We got to church just in time for me to be announced as the new Young Women's counselor (our church girls youth group ages 12-18).  I am nervous and excited about this new calling and I hope I'll be able to do the work involved – especially with my little sidekick, Grae. 😉 Grae was a little nutty on Sunday, cutting two molars which made for a very stressful church block.  After Church Brady had to take his young men out, while I was getting set apart for my calling.  Luckily I found an unsuspecting dad waiting for a meeting with the bishop who I asked to babysit my little baby monster while I received a blessing. Ha! It truly does take a village.
I also felt ultra fancy all day in my new favorite lipstick. It's the perfect soft pink.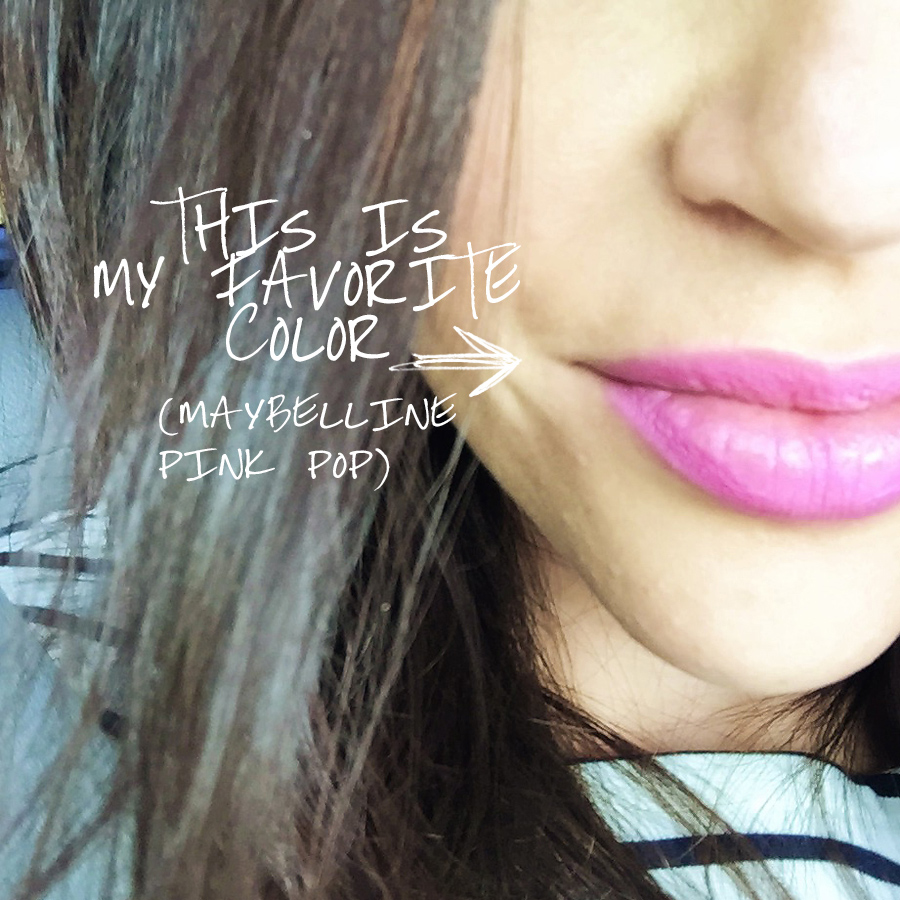 After church, I was beat and so I put Grae down for a nap and tucked myself away in bed for a little bit, Mr. Miller shorty joined me.  The big girls brought us a delicious lunch of crackers, cheese and granola bars with the beverage of our choice (homemade umbrellas included).  We are seriously the luckiest parents. 🙂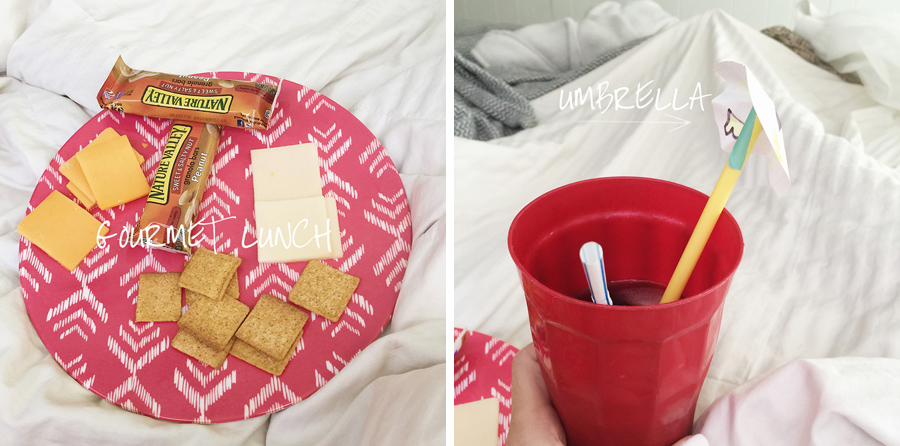 Then from naps, we rushed to celebrate one of our favorite favorite men in the world, Grandpa Harris (or Grandpa Great as we call him).  He is turning 84 this week! We celebrated with the whole Harris clan (Brady's mom's side) and my goodness, what good, good people.  So glad their blood runs through my children.  I mean that!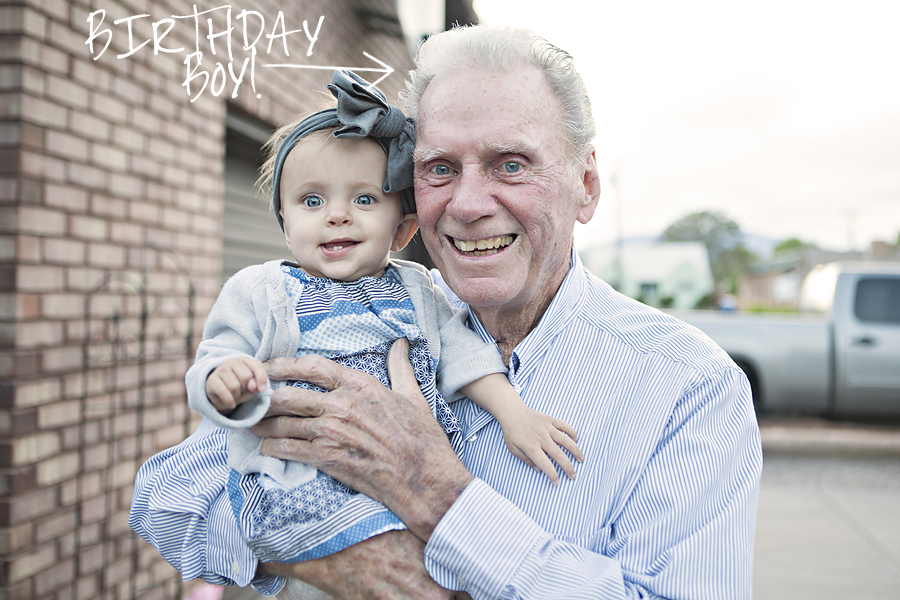 It was a very fulfilling weekend!  Now I just need a day or two to recover. 😉
xoxo