We are surviving the HOT days of summer. This week it was 115 at one point.  OUCH!  Yesterday, we were so hot we decided the pool was the only remedy.  I dove in waiting for the refreshment to kick in – the pool was 90 degrees. Blah.  There is no keeping cool in 115 degrees, I tell you what.
I have really grown to love where I live, though.  We have a great community surrounding us and we live in such a beautiful place.  Even the heinous heat has it's charm.  I tell you, there is nothing better than a fresh rain over a hot desert.  It makes up for the scorching heat any day of the week.
We are 3/4 of the way done with our big back yard renovation.  I am soooo excited to have it done and to make memories on the patio, entertaining, playing, riding bikes, playing basketball, jumping on the tramp, swinging on the tree swing… I know my girls will love growing up with a great backyard.  I am so excited! (did I say that already?)  The curbing just got finished and the sod will come Monday!  After that we just have a few loose ends to tie up and a lot of styling and summer livin' to do.  It will be so nice! We have a wonderful crew working round the clock to get this done for us in this blazing heat.  I sure have a whole new appreciation for the landscaping profession!  What hard work!
Because of the heat, I am surviving on lots of skirts.  I can barely stand to look at skinny jeans, and I'm not much of a shorts wearer, so skirts and dresses are my summer remedy.  I have also recently teamed up with one of my favorite favorite shops Scout and Cloth along with my talented best girl Ashley Flowers Photography to bring to you some awesome styled shoots.  I am basically working on having a closet full of scout and cloth because every single piece is awesome and unique and oozes with flavor.  This outfit is my new favorite outfit.  I am refraining from wearing it every single day of the week.  Also, I feel I am teaching my daughters a very important lesson that you are NEVER too old to wear a tutu. 😉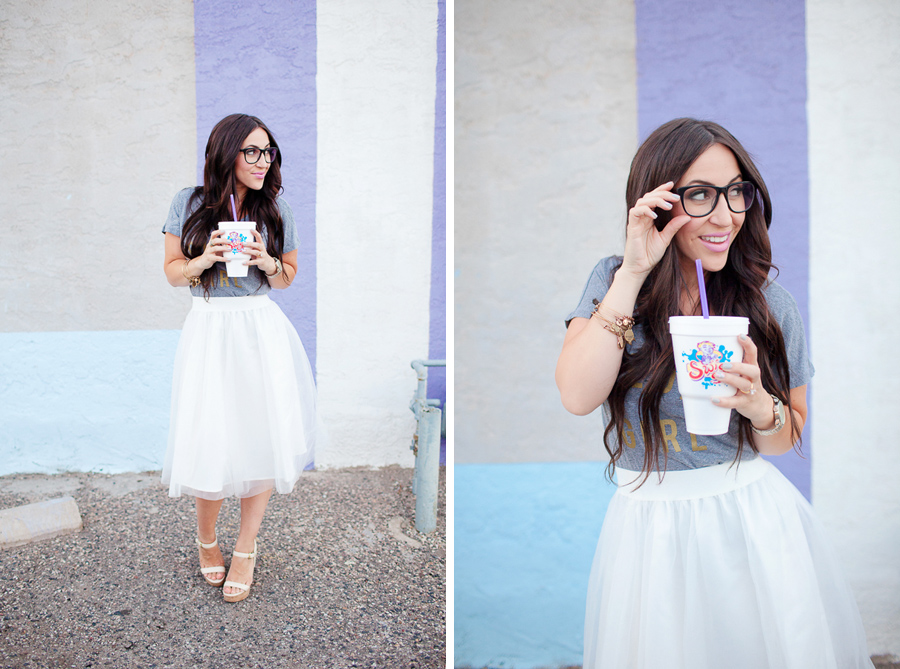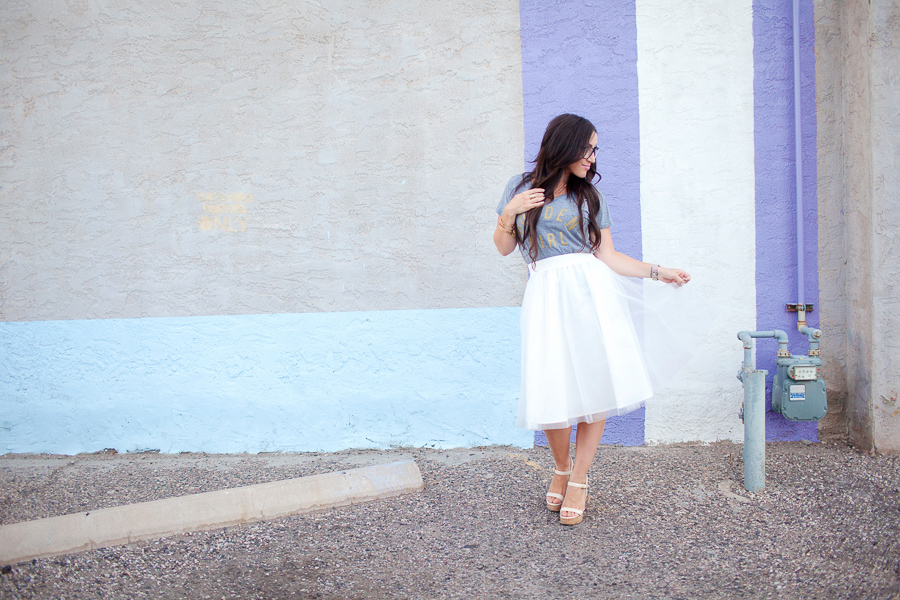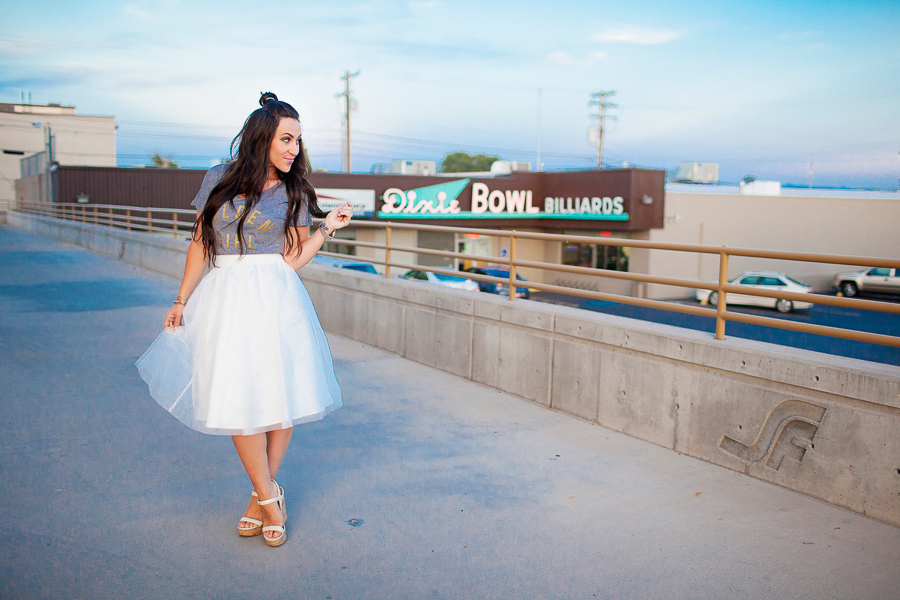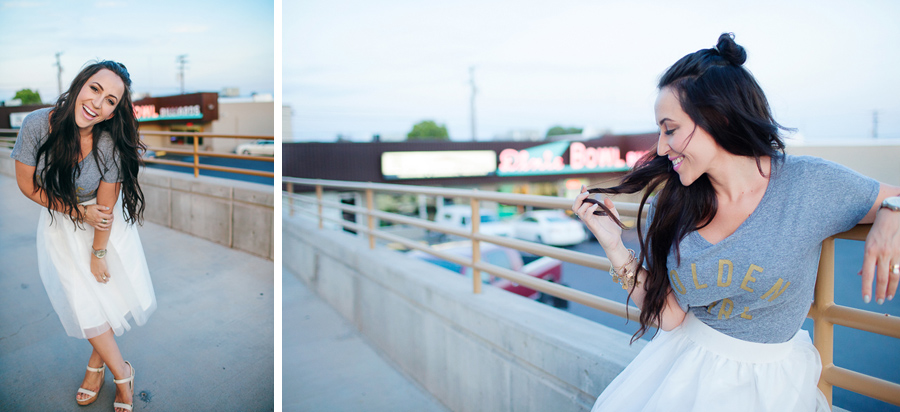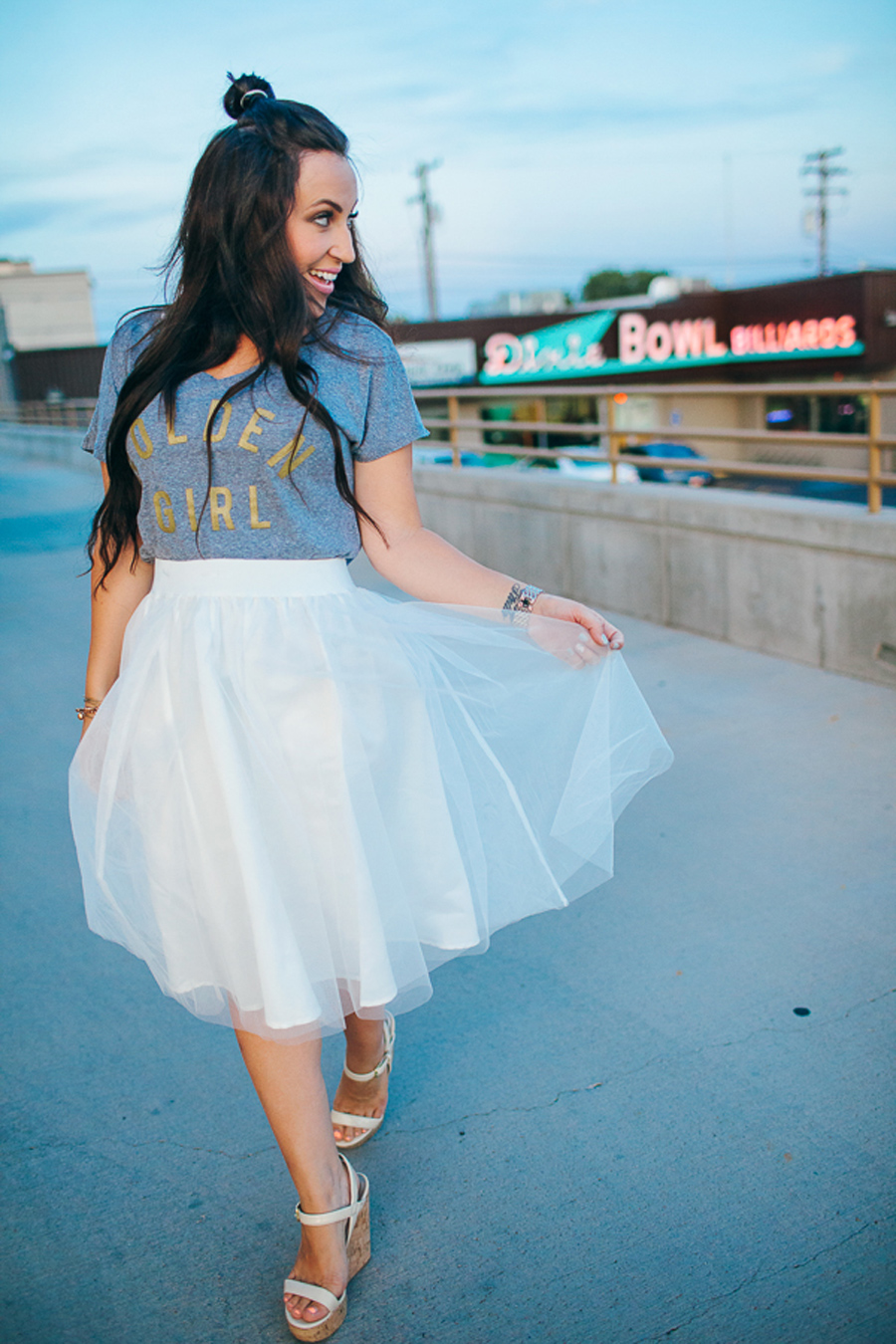 outfit c/o : Scout&Cloth | Hair : Bellami Extentions | Photos : Ashley Flowers
 Also! Did you notice my hair grew two feet since I chopped it last fall?  Just kidding, I just plunged into the world of clip-ins and I am IN LOOOOOOOVE.  I am hoping to share a lot of fun styles and ways I'm using my clip ins. 🙂