If you have been a follower on this blog for a while, you know that I used to post a regular fashion friday in an effort for me to step out of my comfort zone and start building my own personal style.  I loved this project and continued it through my pregnancy which was not always fun or easy. 😀 I haven't decided if I am going to continue it through the post partum phase or not, but due to popular demand, here I am today.
Last week I had such a fun opportunity to join in on a fun creative project with elizabeth faye, b couture photo, and blue linen boutique.  Elizabeth is one of my new favorite friends and bloggers and is probably thee most fabulous person I know.  I am excited to work on a few more projects with her over the next few months so stay tuned. 🙂
Blue linen was kind enough to let me shop my 3 month post partum bod into something I felt comfortable and cute in.  I have learned a little something about fashion and new babies recently so I am here to share what I know.
1. Nursing.  It took me a time or two of fully undressing to nurse my baby (hashtag : that awkward moment in the church mothers lounge) to realize that I needed to keep that in mind while dressing myself each morning.  No more one-piece attires, and something to easily access "the girls".  I am not really one for having my boobs out everywhere I go, but I am also not one for suffocating my babe under a nursing cover either (hello 110 degree summer!), so I have found a perfect little combo… tank under an drapey open-front shirt.  You're welcome.  Keeps the side-boob out of view without blocking her breathing.  Win-win.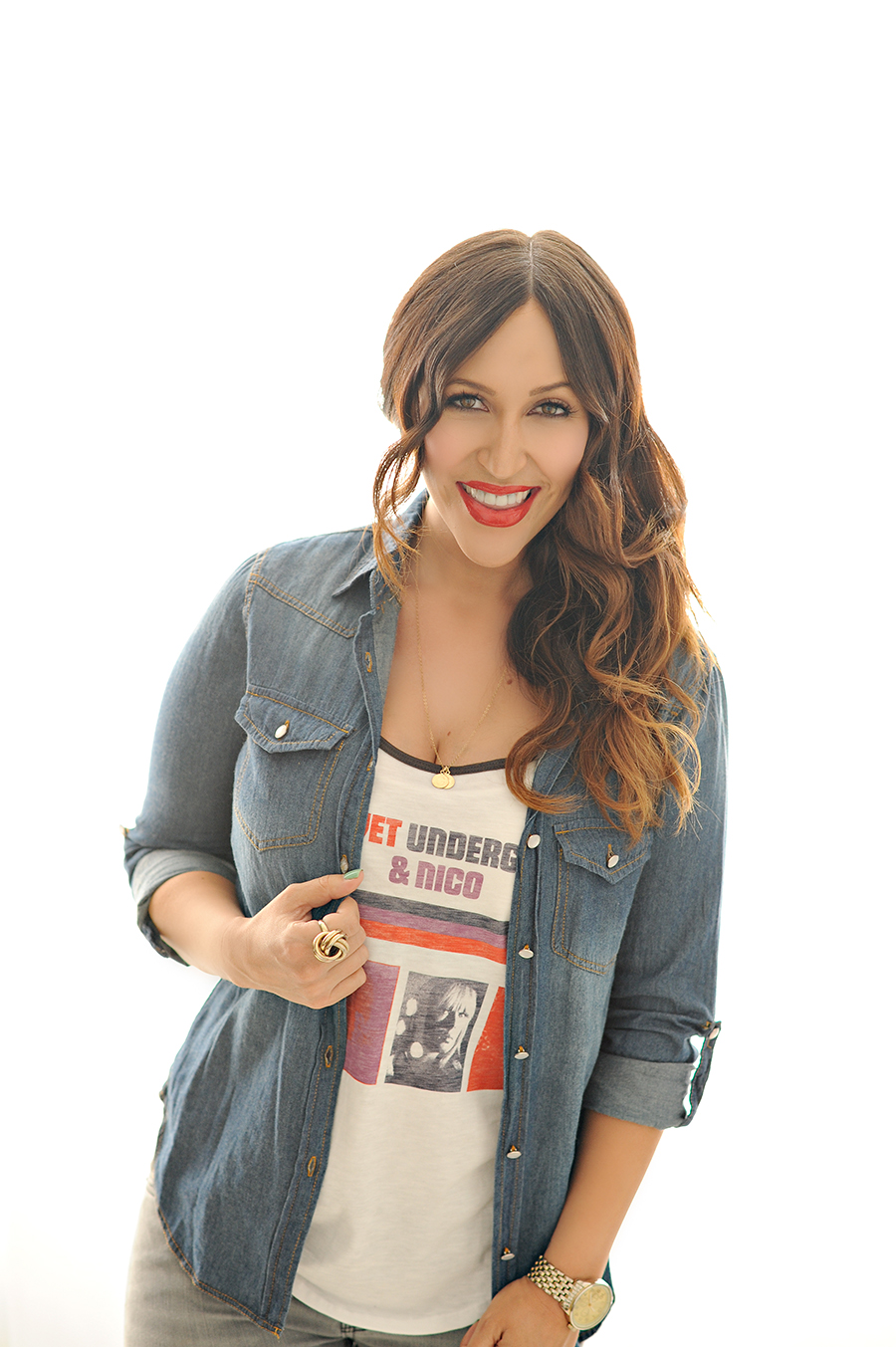 2. Time – I have learned (yet again) that there is no rushing a new baby.  She does not know or care that you have a 10:00 appointment, she's hungry, then she needs to explode her diaper up to her neck with poop and after all that work, she's hungry again.  Good luck washing your hair on a schedule and leaving the house looking presentable – Did you hear me? I said good luck. I have shared this trick a time or two before, but it is working for me just as well now as it ever has – red lips are the ultimate trickery when it comes to mom fashion.  Nothing says "presentable" and "fashion forward" like a good red lip.  And thank you to my darling girl Elizabeth, she has introduced me to the wonderful world of these lip crayons.  Top it off with a little nyx butter gloss and call yourself a babe.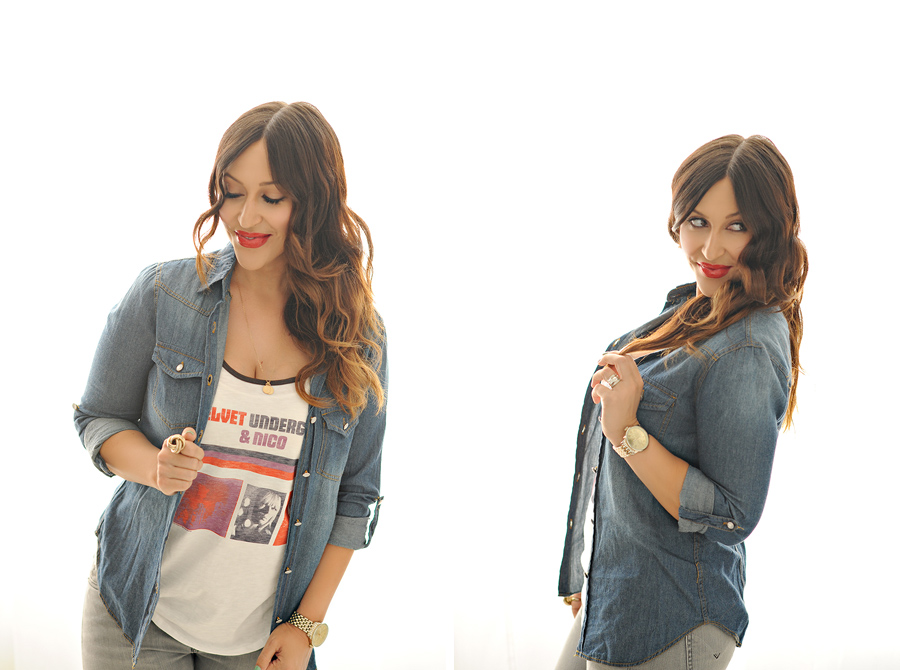 3. Comfort – let's talk for a minute about those gray skinny jeans I'm wearing.  I hate to say "skinny jeans" because they feel like freaking yoga pants.  Blue linen carries these babies (hudsons) and I'm not kidding I could have curled up and taken a nap right then and there.  As I am still shedding off some extra "juice" from pregnancy, the last thing I need is too-tight jeans to remind me every time I sit down or bend over that I have a muffin top.  Buy yourself a pair of extra comfortable pants that FIT YOUR BODY RIGHT NOW.  Cut out the size label if you must, but you will feel and look like a million bucks.  (and when you hear "I can't believe your back in your jeans already!" keep it to yourself that you just purchased them a size or two up. 😉 )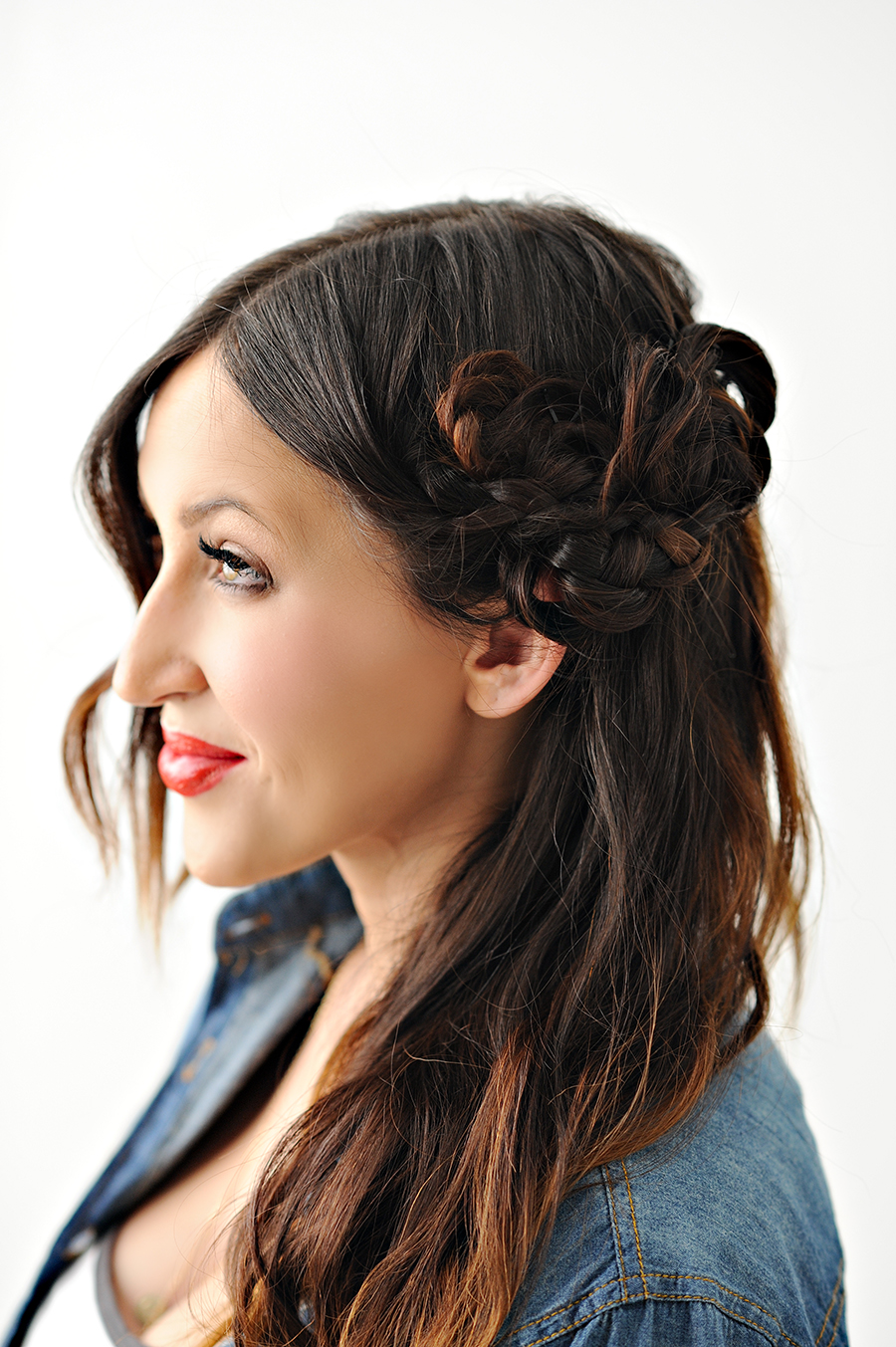 I had so much fun being Elizabeth's hair model.  I wore that braided flower crown for the rest of the day and felt so fancy!  Check out Elizabeth's blog today to find out how to do it for yourself (spoiler alert: way easy)!
So what do we think? More fashion friday/beauty tips? Or are y'all sick of my clothes by now?  Let's discuss this in the comments.
xoxo, C