Oh my goodness time is flying by at a heartbreaking rate.  This week my baby will be an entire month old! Seriously, where does the time go when you have a new baby?  I am trying to get in the habit of blogging again, but I'm still really trying to get the hang of having 3 kids.  I love having a new baby in the house, but there's not much time for anything else I have remembered.  Today I'll show you bits and pieces of what life is looking like for us as of late.
 1. Reason 382 of why I don't mind kids getting into my bed in the middle of the night, waking up to this…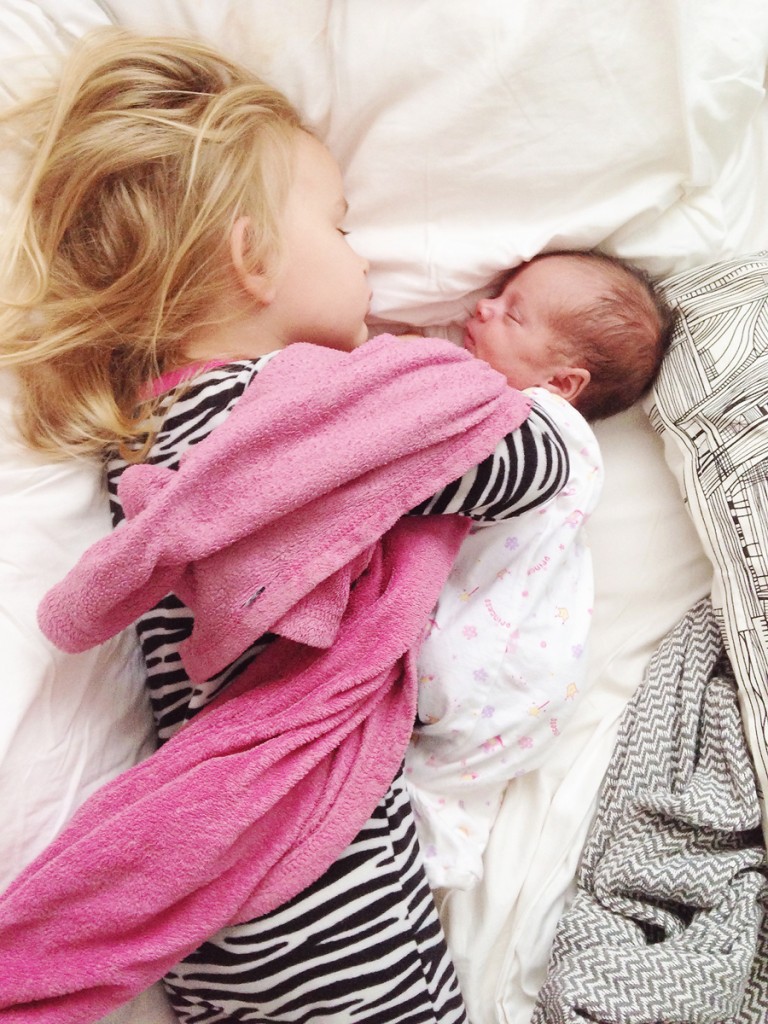 2. I cannot seem to drag myself out of bed in the mornings, but here's a pretty good indication of why:
exhibit A: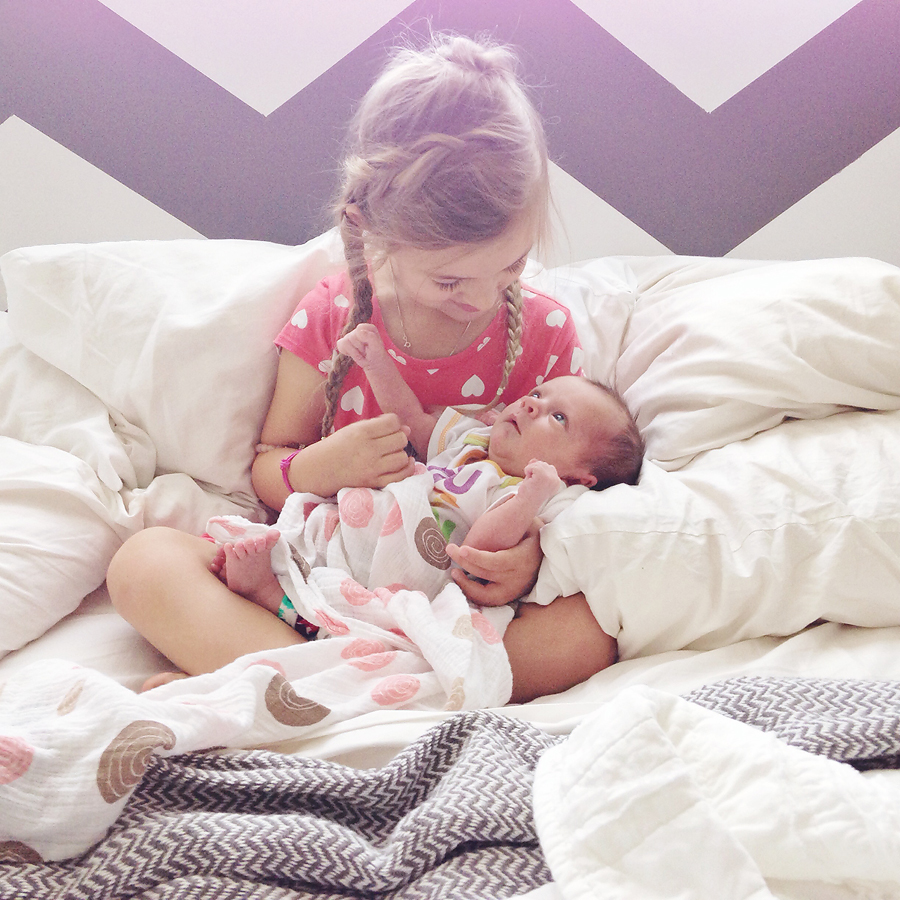 Exhibit B: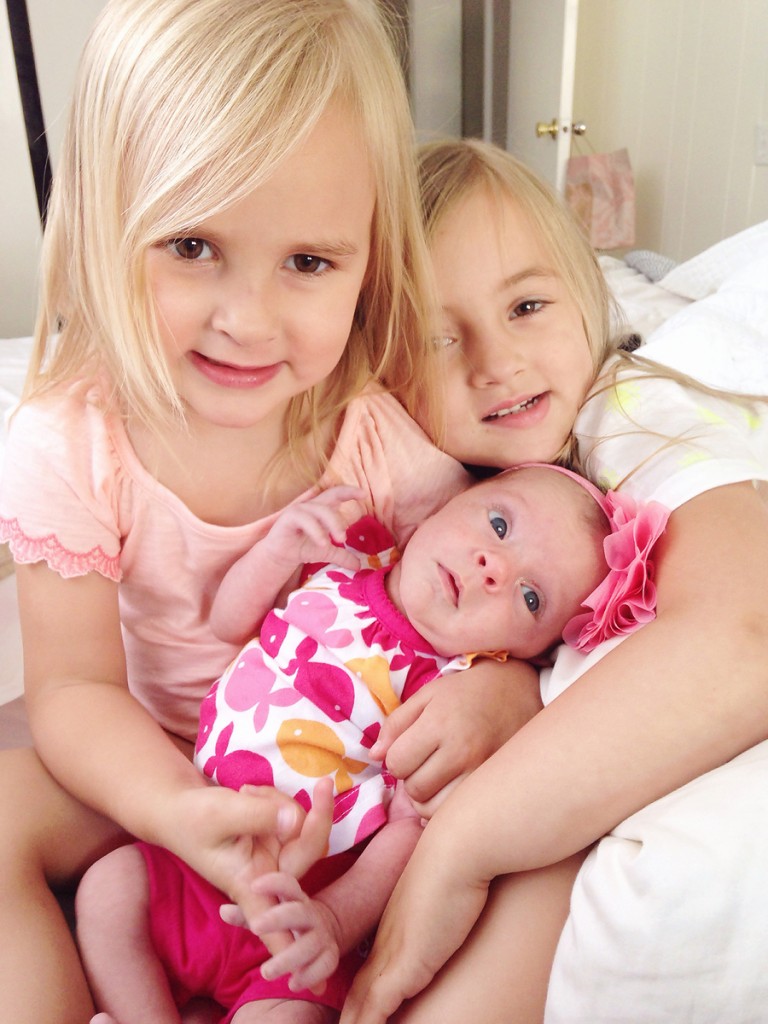 3. When I do get out and about, it's usually interrupted by Miss Grae needing to eat 5 times.  So our errands look mostly like this: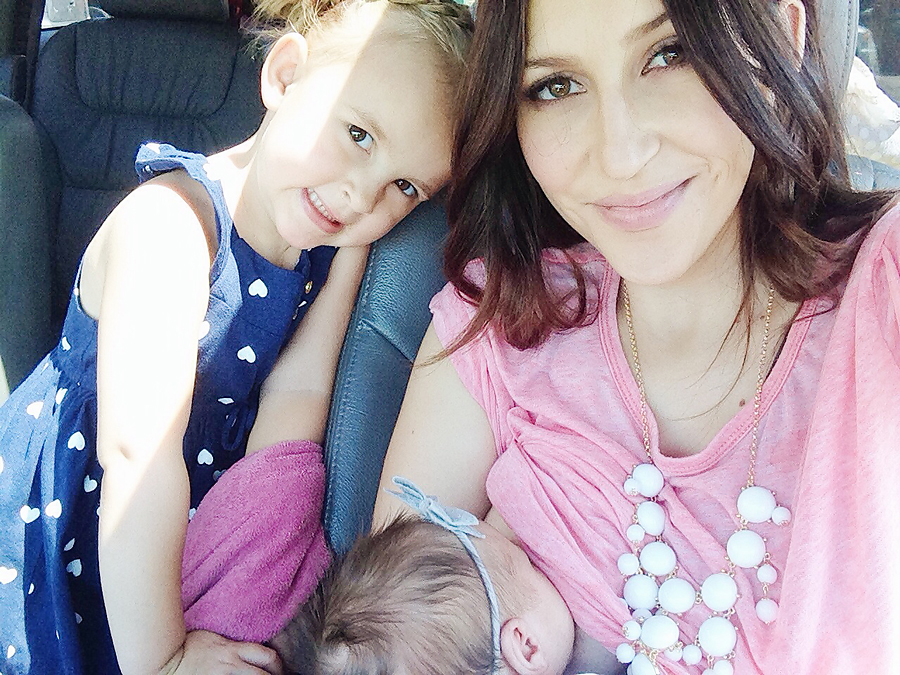 4. Easter is still my favorite holiday and it seems to just keep getting better.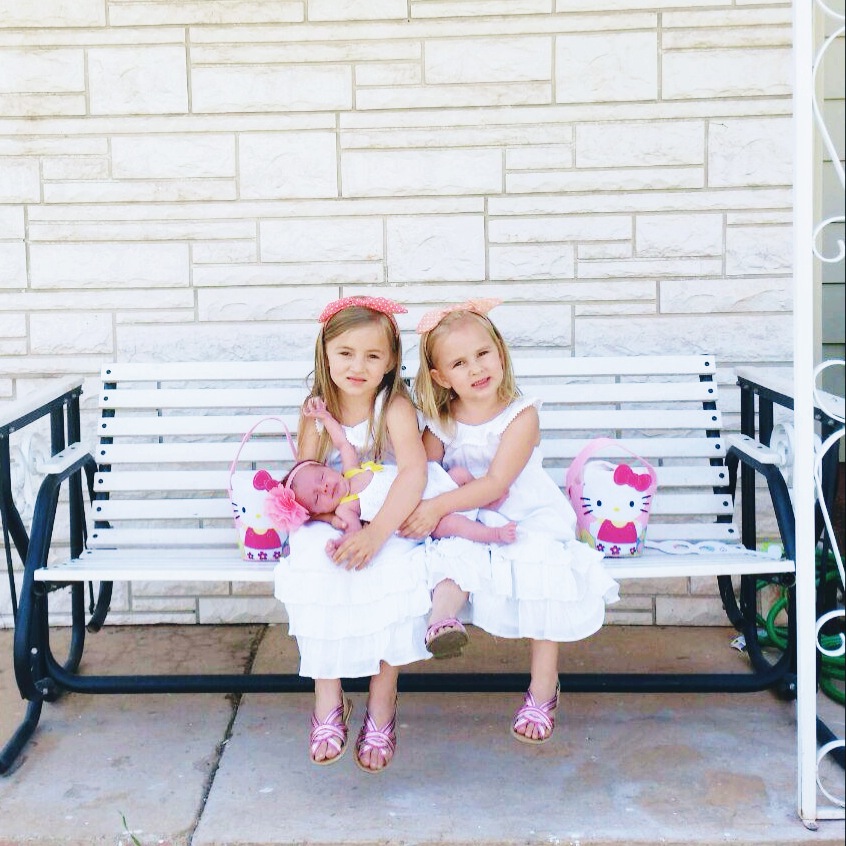 5. I wish I was as happy everyday as Stella was the day she got her face painted at the Art's festival.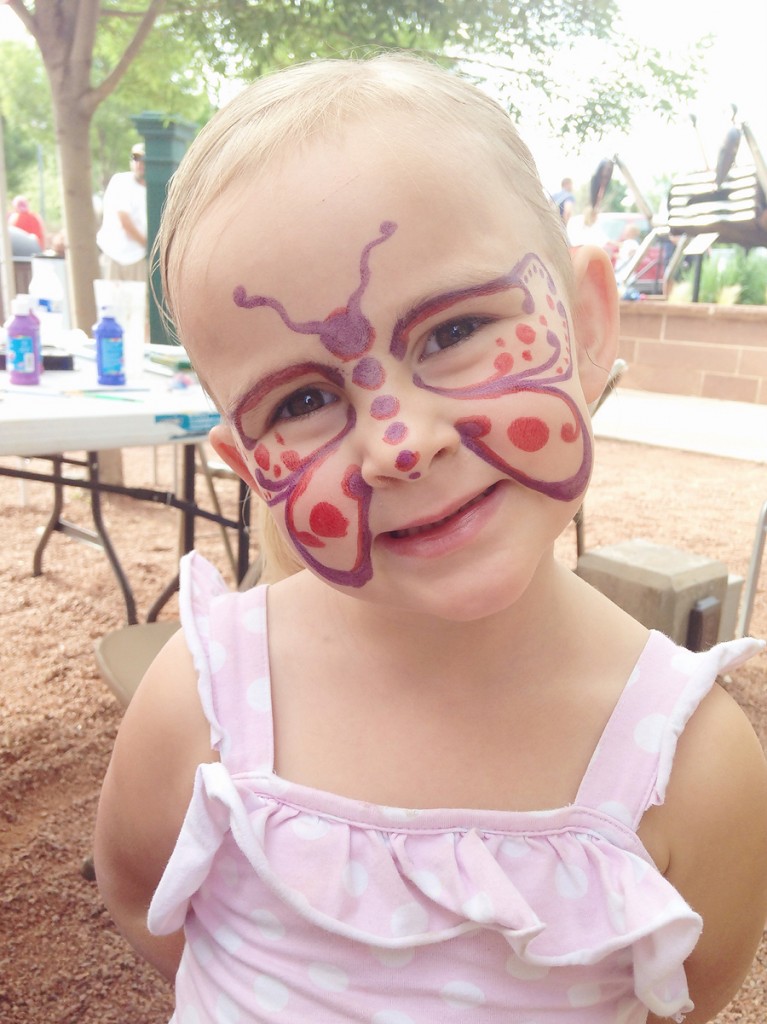 6. Holding a newborn will take away every worry in the world, pinky promise!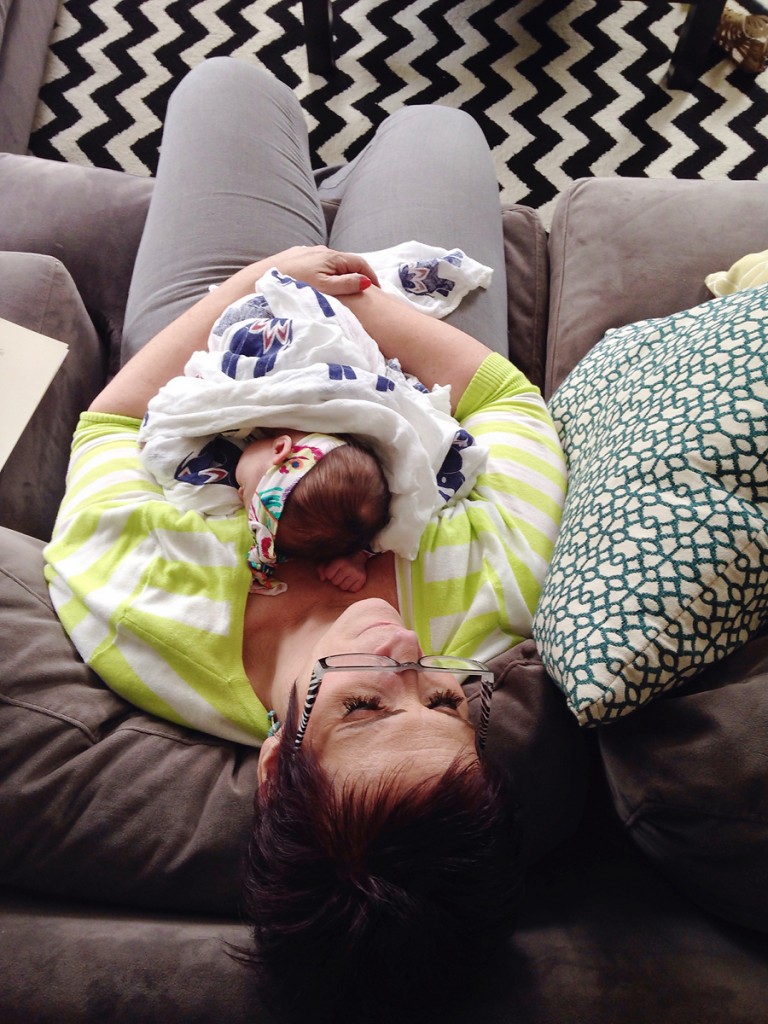 7. Almost nothing feels better than rocking my babe on our front porch while my big girls run around giggling and stealing smooches every few minutes before daddy gets home from work.