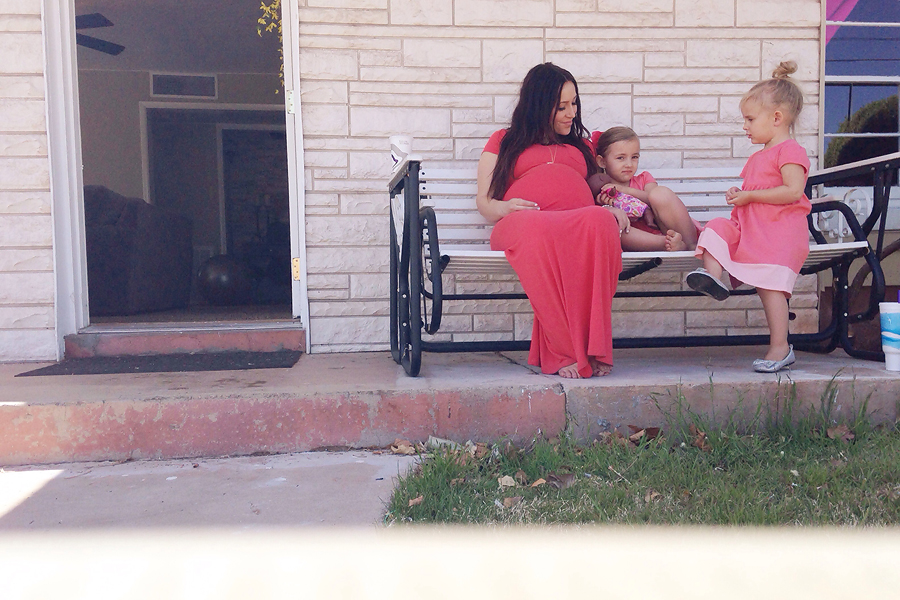 We did it!!!!
We not only closed on our first home, we moved right on into that home over the weekend and we beat mother nature because I'm still pregnant.  Happy Due Date to me, by the way.  This is the second due date I've seen come and go while still pregnant and I've got to say, the 2nd time is much more charming than the first… much to thank the new house for keeping my mind occupied.  As a matter of fact, I have dubbed this pregnancy as my most miserable first half and my most enjoyable last half.  I am still very much enjoying every last minute of this pregnancy.  Aside from rolling over in bed at night, I have no complaints.
Y'all, honestly I am just so dang happy.  My heart feels just as full as my belly at this point.  It's still surreal to be a homeowner – to have our VERY OWN PLACE – and to be at the very end of this pregnancy is just the icing on the cake.  I'm so glad it worked out this way and that we'll be able to welcome our baby home to this very house.  With every box we unpack, every sprinkler head fixed, every giggle and feet running down my hallway, I have to catch my breath at this magnificent life I'm living.
Yesterday I got the nursery painted (with help!) and got the crib set up (again) and I'm feeling just a smidge more ready to have this baby.  If I could get my bedroom painted today we would really be in good shape!
I have a lot more to post about the house and the journey to get us here but today I'm feeling a little antsy and can't quite sit still for too long (without getting a swift kick to the ribs) so I'll sign out today with hopeful news of the baby soon and definite news and pictures of the new house (which is going to be quite a work in progress).  Make sure you're following me on instagram if anything exciting happens before my next post here. 🙂
Thank you for all the love shown to my sweet family during this time.  This experience wouldn't have been quite as sweet without all your well wishes and nice comments!
xoxoxo