For the last couple weeks, Brady and I have been talking about when would be a good time to go visit Auntie in California.  Life gets so busy so easily and when it's not busy, right now I just want to be home doing nothing at all.  My soul is really relishing in non-busyness these days.
We knew we wanted to get down though before winter (not that winter ever reaches California), and with the holidays coming we know it will just get even busier.  Not to mention my growing womb is making me more sluggish as the day goes by.  Last weekend was the primary program so we were busy with that, the weekend before we had friends and family in town, next weekend is Halloween so we decided yesterday morning that now would be the only time to go.  We decided at 9:30am and were on the road by 1:30 after I picked Harlo up from school.
We told the girls we were probably going that morning, but even Harlo was surprised by the spontaneous nature when I picked her up, sans Stella.  She said "where is Stel?" and I told her Stella and Dad were finishing packing so we could go to California.  She said, "What? Right now?!" I said "Yeah, remember we talked about that?" and she goes, "Yeah, but I thought we were going to sleep first!" (meaning tomorrow) "No," I said, "We're going right now after we pick up Stella and Dad." And she said "Mom!" (with the cutest smile you've ever seen) "How did you surprise me like that??"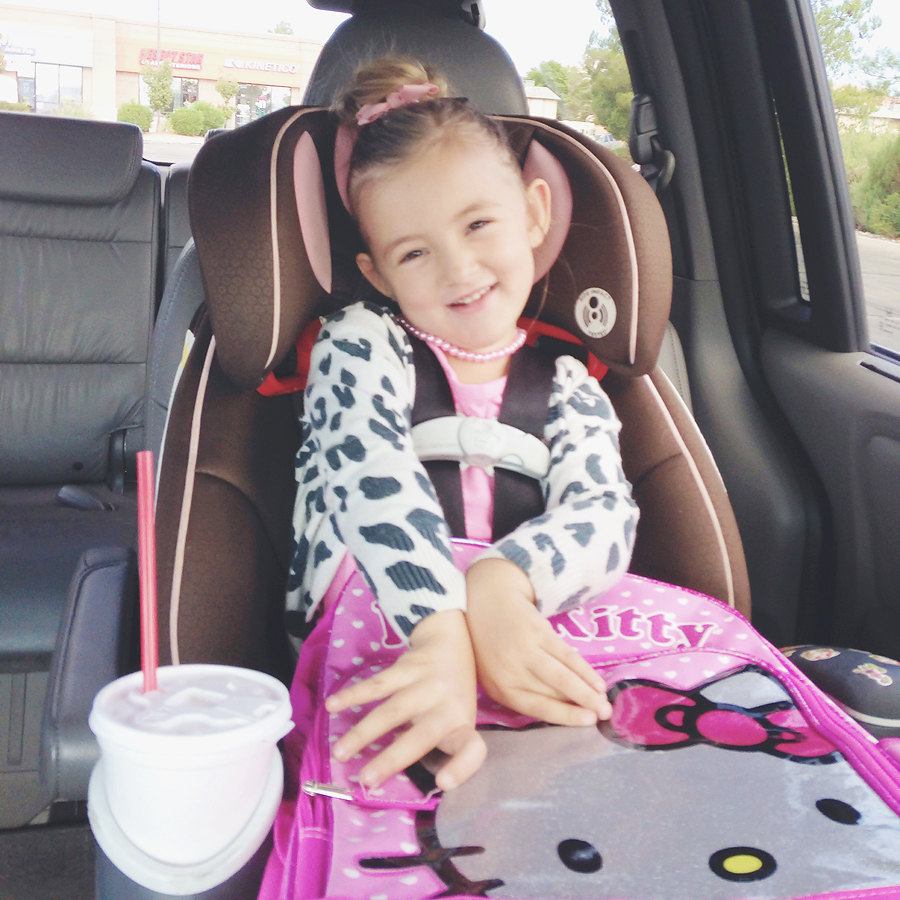 I love this happy little California girl!
 We picked up Stella and Brady, grabbed a quick lunch and headed out.  I called my mom when we were in Barstow saying, "Oh, I forgot to tell you that we decided to go to California today." She was a smidge surprised, but probably not much since this is the nature of our family.  There's just no minute like the last minute, I tell you what.
After 7 hours, 2 potty stops (a new family record) and a countless amount of snacks, and one achy hip from sitting too long (me), we pulled into a very foggy destination.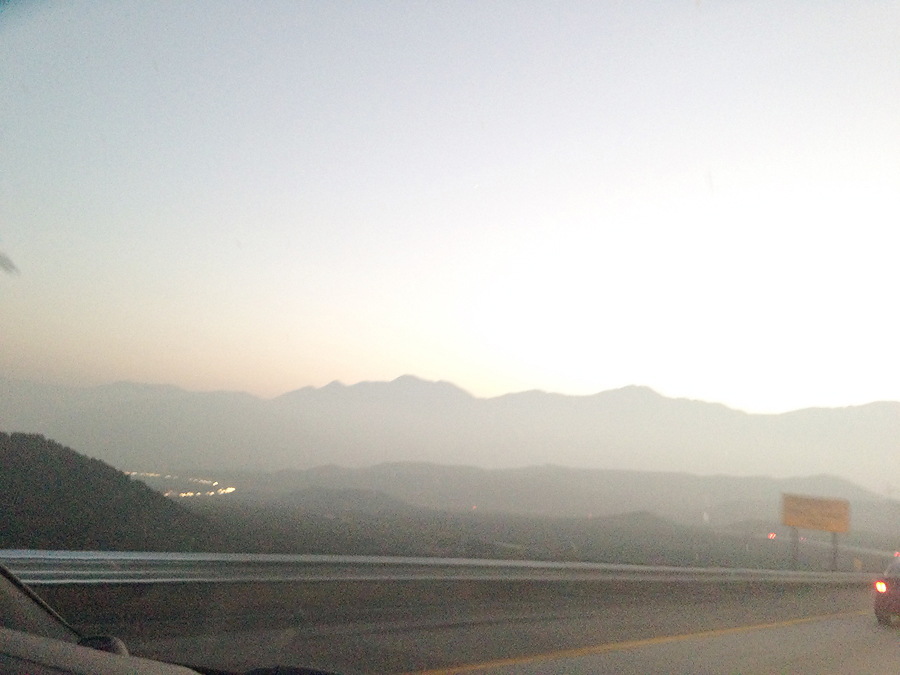 Sticking with tradition, we headed straight to the beach so we could hear the ocean waves from our car.  I wish I could have taken a pic of my girls faces, but it was pitch dark by this time.  They honestly could hardly contain themselves.  Stella swore she could feel the waves "splasheen" her… from our car window across the sandy beach.
It only got better when we got to Auntie's house.  🙂
Today we plan to dabble at the beach, eat all of our favorite Oceanside foods, and do some shopping if the achy hip allows.  Life. Is. Good.