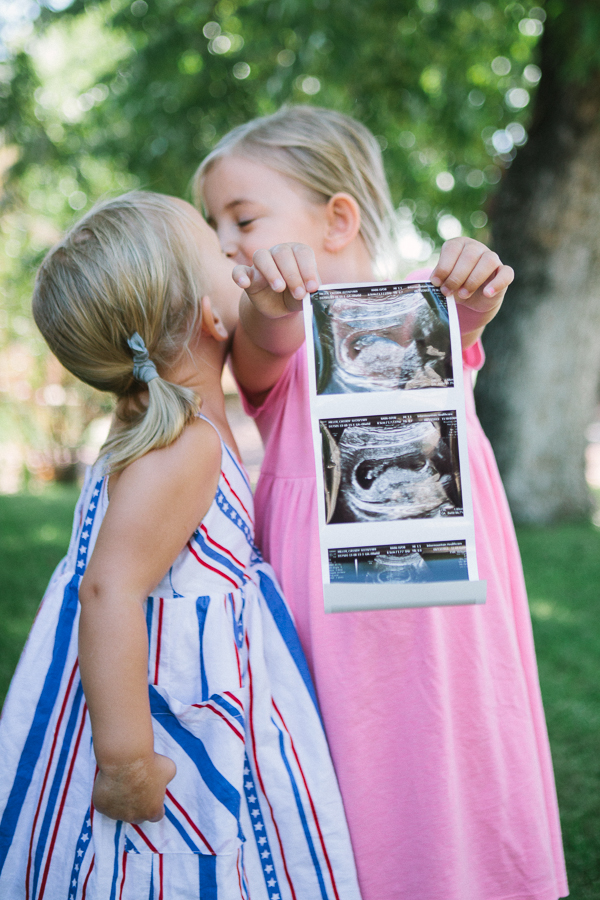 It's true!  We are expecting our third little Millie in early spring.
We are over the moon, as you can imagine.  I don't think the girls have stopped talking about it since we told them a few weeks ago.
We've had a couple of appointments so far, and things are looking great!  I've been sick-sick-sick, but I'm just starting to feel a bit better.  Fingers crossed this is the end of the nausea!
I don't have much of a fashion friday, but from here on out, fashion friday will have the additional challenge of dressing the bump.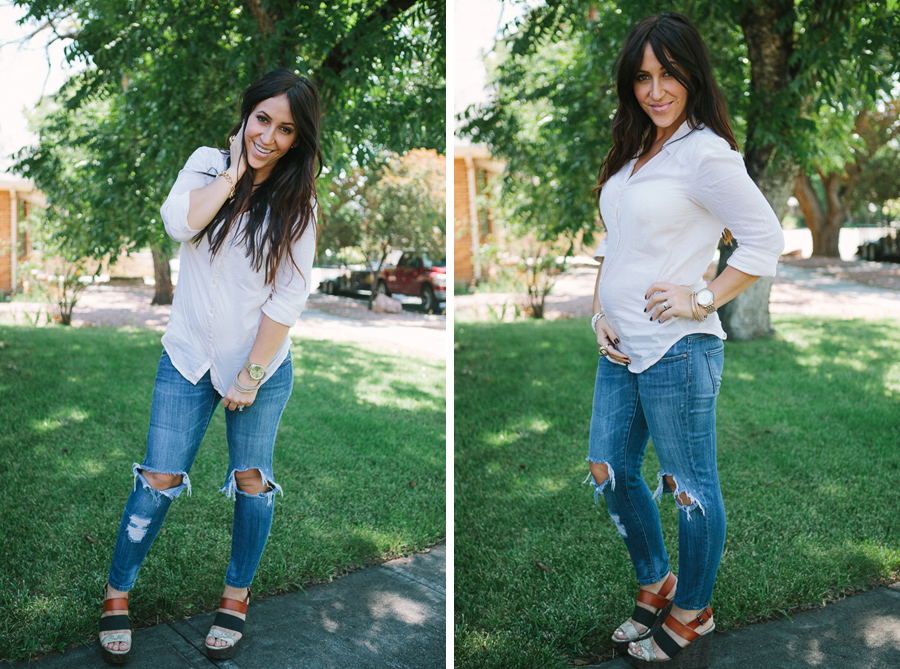 shirt : h&m | pants : ross | shoes: target | gold watch : target | gold jewelry : h&m
hair : how to here
Right now I'm still in that "is she pregnant, or did she just have a big lunch?" phase.. it's my least favorite one.
In fact, the first trimester is my least favorite for a lot of reasons, but that is just the start of it.
When I feel like C-R-A-P all the time, it makes it even worse if I don't look a bit put together, so I've really tried to make an effort.
I'm surviving on looser shirts that conceal the "belly", but if it sneaks out a bit, that's fine too.
I'm all about embracing the bump when it gets a little bigger, but right now, tight clothes aren't my friend.
I'm still fitting (snuggly) into my pants, but can't quite button anymore.  I zip as far as I can, then tuck the buttons inside the pants.. this gets rid of the bulky "button trick" with a rubber band.
A wedge sandal is my new bestie.  When I'm starting to get wider everywhere else, I need some height to even it out.
I have embraced the worlds easiest hair – air drying.
And a quick HAC has become an essential part of my day-to-day.
So far, these are my go-to survival tips for the first trimester.  I'll be sure to share a lot more along the way!
Until then, I'll be dreaming of March…
xoxo