Winner to my custom silhouette giveaway is: Paige D! 
Congrats Paige! Email me at cassmillerphoto (at) gmail (dot) com to set up your custom silhouettes!
As Spring is approaching us, I have been searching up some staple pieces that will last me through summer.  I like to buy things I can style different ways and wear more.  I also LOVE anything that is super comfortable and easy since I'm a mama on the go, almost always.
For me, in the spring and summer, it's ALL ABOUT THE MAXIS.  As comfortable as sweats, but always looks chic.  It is the ultimate tricky mom look – drab to fab in literally seconds.  Allow me to demonstrate: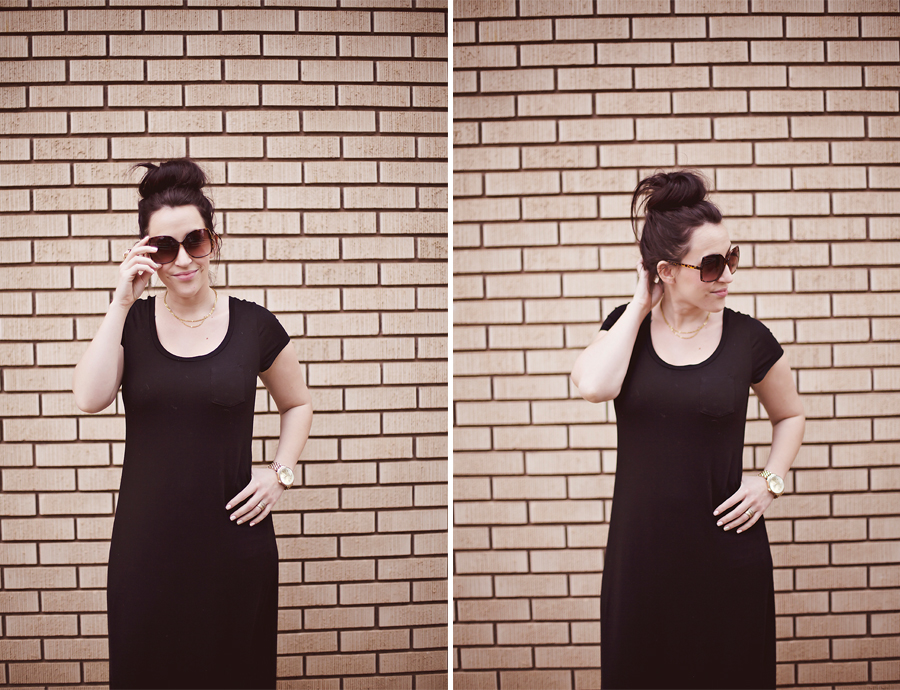 dress: old navy (in stores.. it's not showing up online) watch: target rings and sunnies: h&m
With minutes to spare before we had to load up for preschool drop off, I tossed on my new black maxi dress, twisted my hair up, splashed my face with tinted moisturizer and blush, added a chunky ring and watch and voila! Done for the day.
If a black maxi dress isn't in your closet, I suggest you change that.  They are so versatile!  A simple black maxi can be styled so many different ways. I can't wait to get creative with mine this spring/summer.
Here are some other black maxi styles I'm loving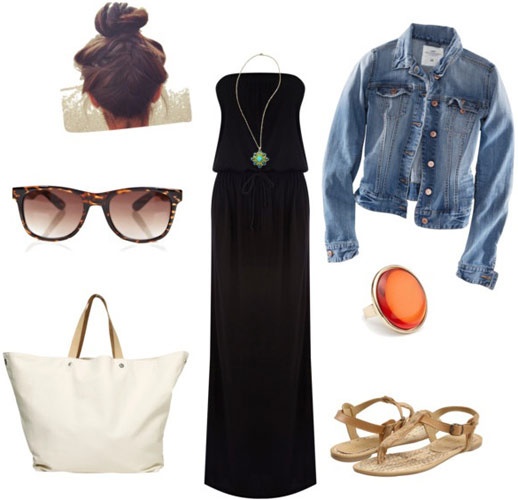 via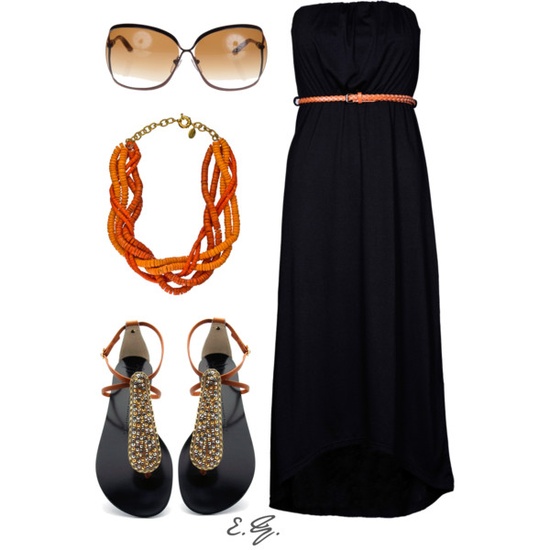 love this polyvore style! – via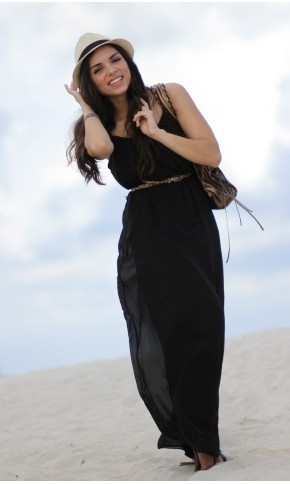 via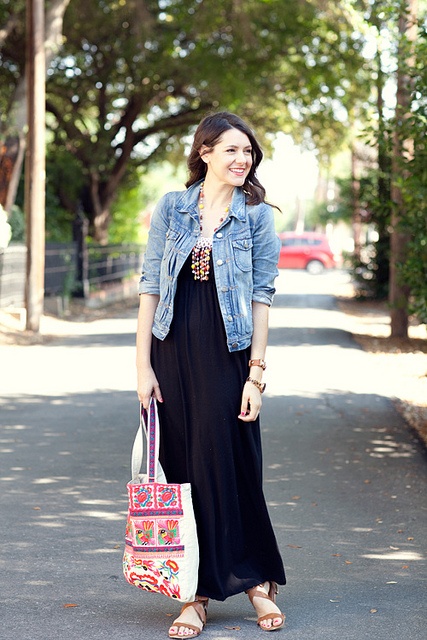 via
via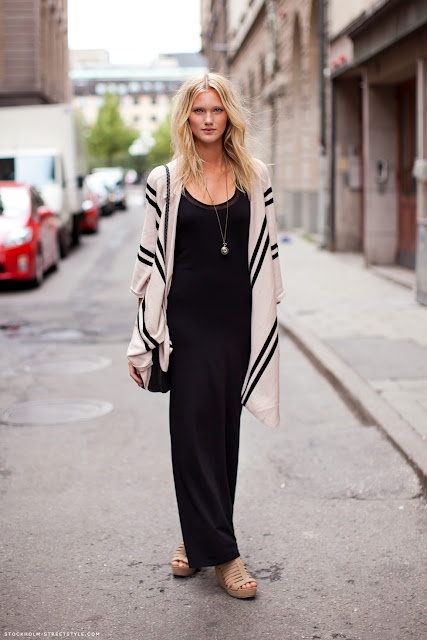 via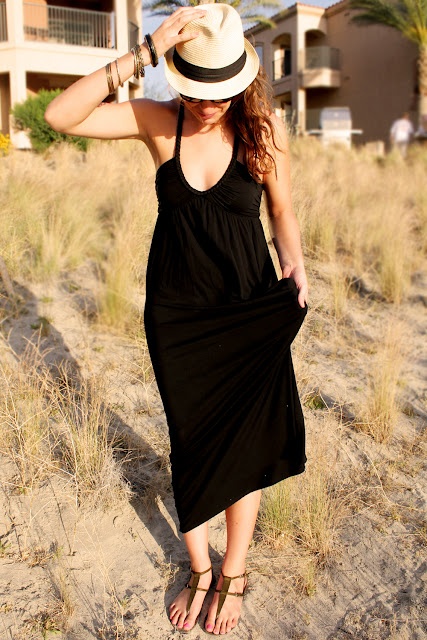 via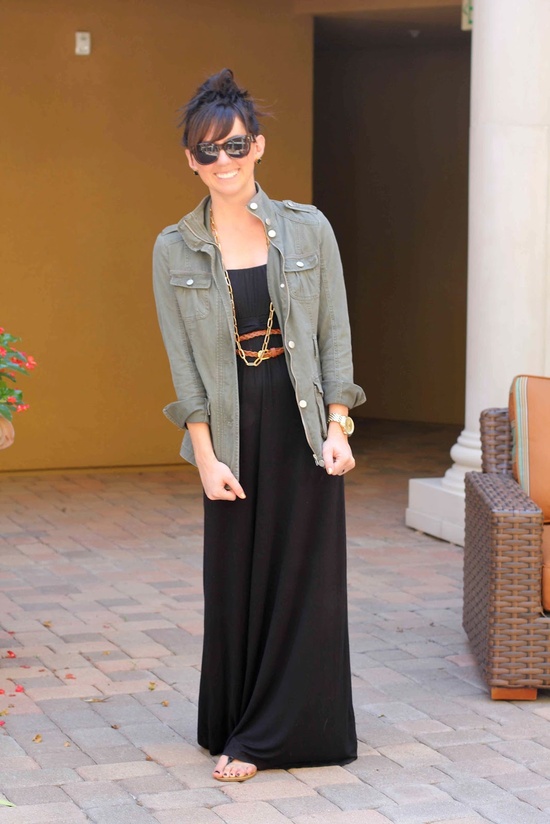 via
Are you ready for summer or what?  I can't wait!
xo, C