Happy Fashion Friday!
Let me just tell you how much I love y'all who tune in every Friday.  Every week, I awkwardly stand in my front yard/surrounding areas while my husband has a mini-photo shoot with me where I'm directing him behind the camera and trying to act cool and comfortable in front of the camera.  Neighbors are passing, waving, staring.. The handful we do get either look like I'm pissed or about to sneeze.  I never understand why so many look like I'm about to sneeze… If I'm super lucky, I get one or two that I semi-dare share with you here.
This week, I'm sporting another Sunday best/any day look.  It has been hard for me to find winter church attire.  I've had to get creative.  Thank you to my lala land chunky knit cowl, my life got a whole lot easier.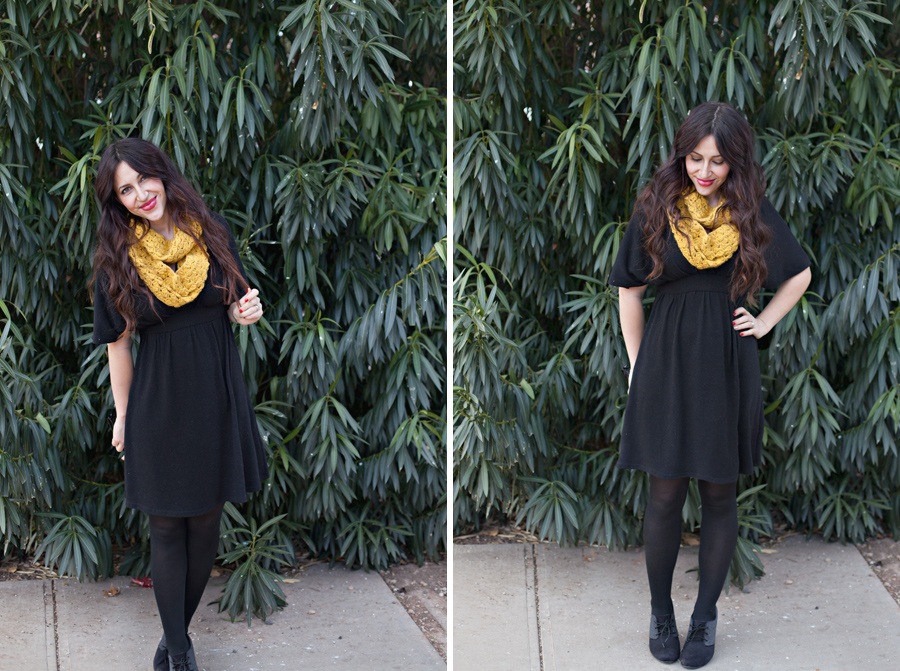 Well if you need me, I'll be singing Jill Sobule's "Supermodel" in my head all day…
😉
xo, C