I've got another wonderful gift idea for you today! 🙂
Lalaland handmade creations is such a great shop!  She makes beautiful hand knitted goods and handmade jewelry.  She's got so much cool stuff.  Be sure to check her out HERE. and on twitter: @lalachristine
When my cowls arrived (in a beautiful package, might I add!) I was shocked by how high-quality they were.  They are absolutely gorgeous.  This would be a perfect and thoughtful gift for pretty much any woman in your life.
Or yourself. 🙂 My two lalaland chunky knit cowls are going to be my new besties this winter.
I love having cute winter attire!  It makes me feel so fancy when the rest of the world is feeling so drab.
Also, it's the perfect pair to a peacoat at preschool drop-off.  I don't know why a cute scarf over a coat tells everyone you look super fabulous, but it does! – I'm not going to question the magic –  Pair it with some oversized sunnies to cover your yesterdays make-up on your face and you've got yourself a perfect pair.  (Thank me later.)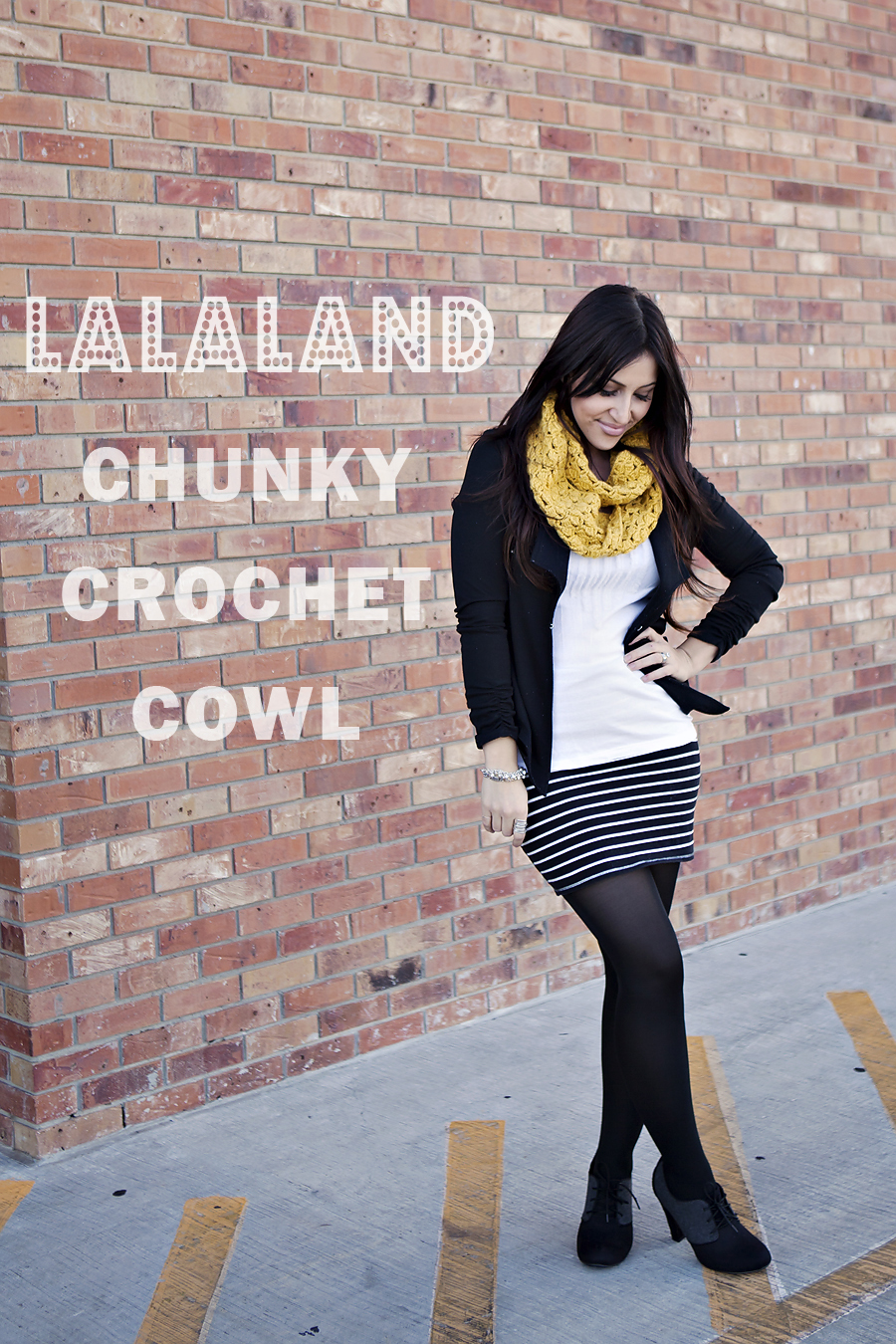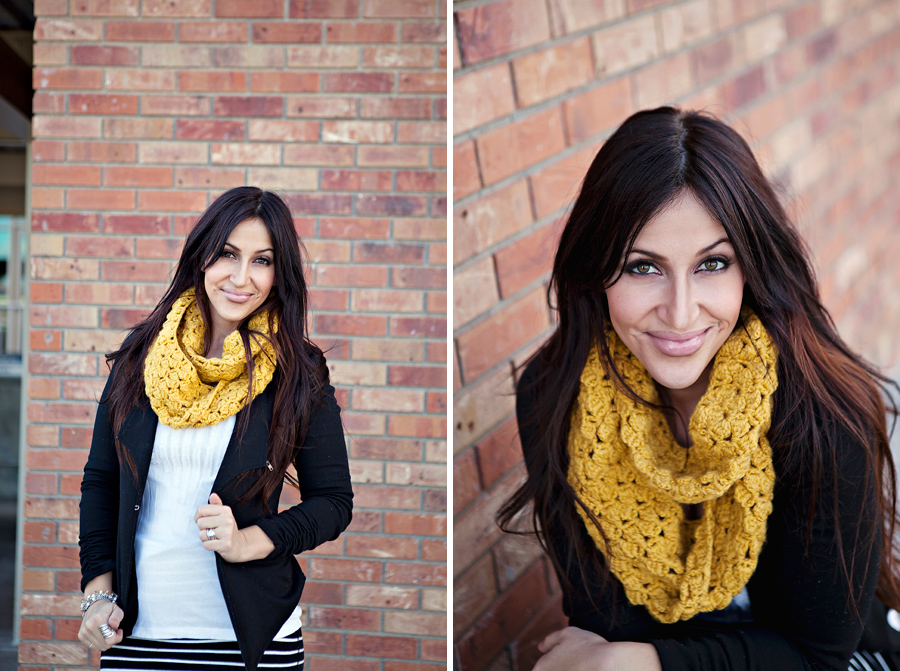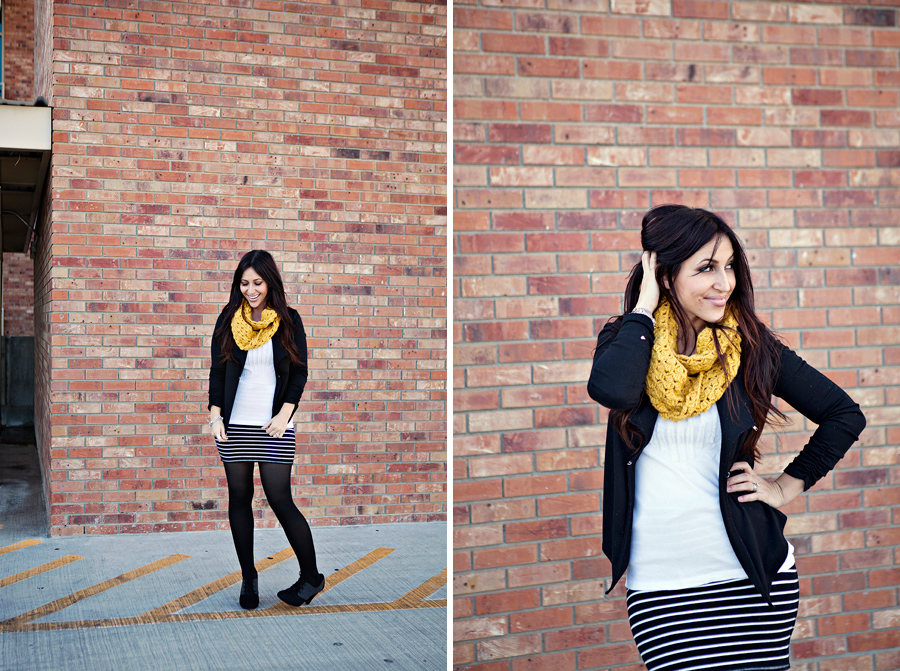 mustard cowl: lalaland | black blazer: steve madden
striped skirt: old navy | shoes: xoxo (Ross)
photo credit: Speak Now Photography
Today I'm jet setting with my lover to visit my best gal.  I can't wait! (all emails will be returned monday when I get back)
xo, C