Harlo has the most luscious locks and often people are amazed when I say she's never once had a haircut.
Neither has Stella.
I don't know what the appropriate age for girl's haircut status is, but for me apparently it's somewhere close to… never?
Every time I thought  I should maybe do it, just trim up that last little bout of newborn hair, I just couldn't bring myself to actually commit.
Then I noticed Harlo's hair was getting more uneven at the ends, and her bestie Drake got his haircut, and mommy gets her haircut and she decided she needed hers cut, too.
So off we went.  She got to choose from a list of hairdressers we have just right here in the family, she opted for Grammy.
Stella was more excited for the occasion than any of us were.

When it settled in that we were cutting her precious hair that she loves so much, she got a little nervous.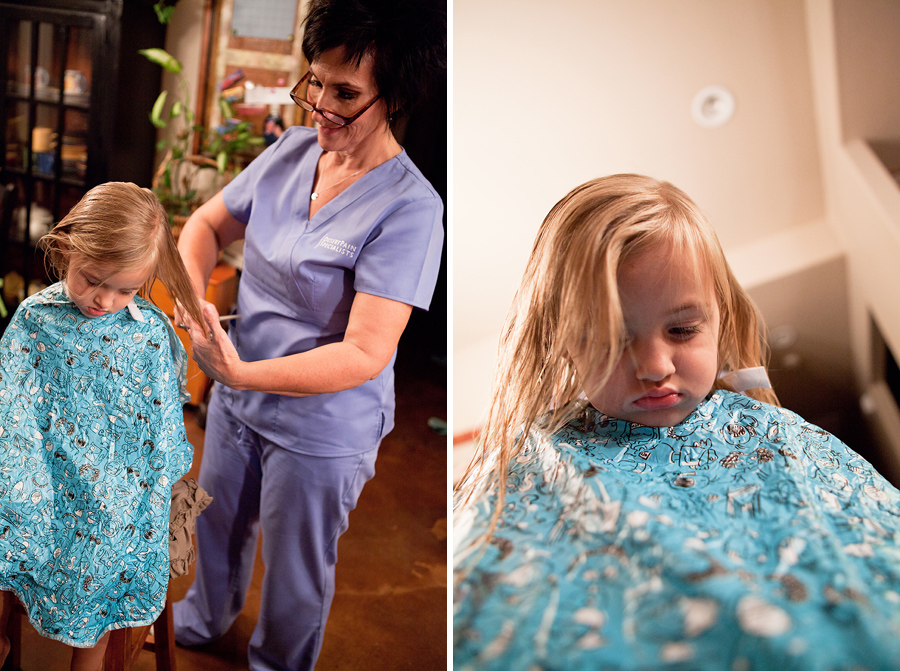 Hey, I now what it feels like to want to do this in the hairdressers chair, believe me!
I said, "if you think this is bad, I was getting a perm in my hair at your age!"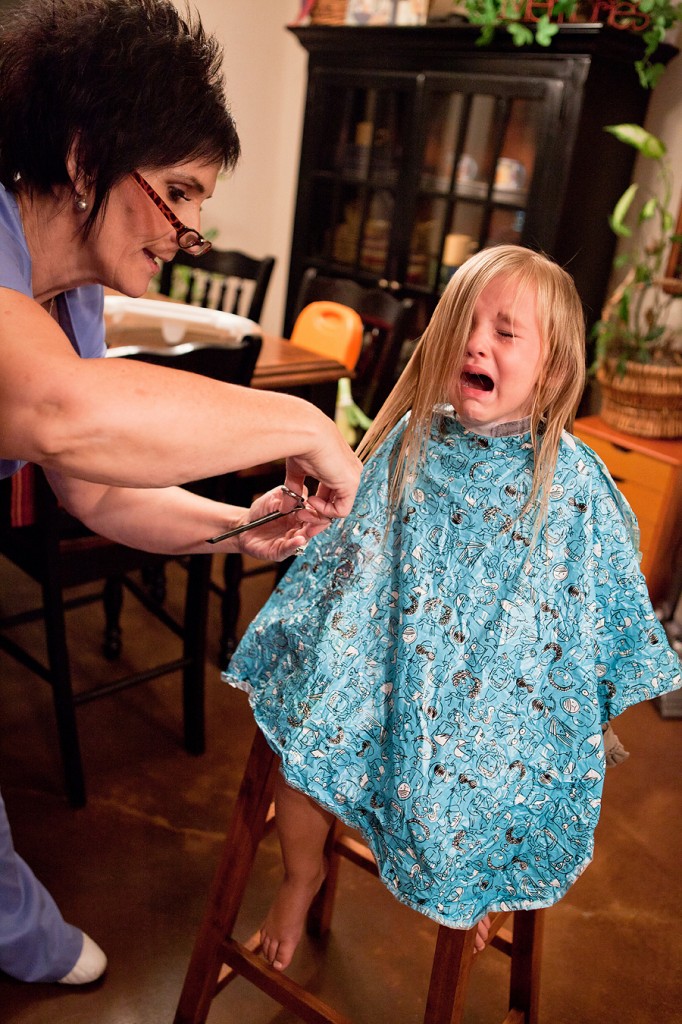 (I'm kidding, I didn't really say that!)
But it was over before she knew it, and she realized she hadn't lost much.  Just a dusting to cover the bottom of an envelope with her name on it. 😉
Stella was not taking no for an answer ("my turn!"), so then it was my turn to cry.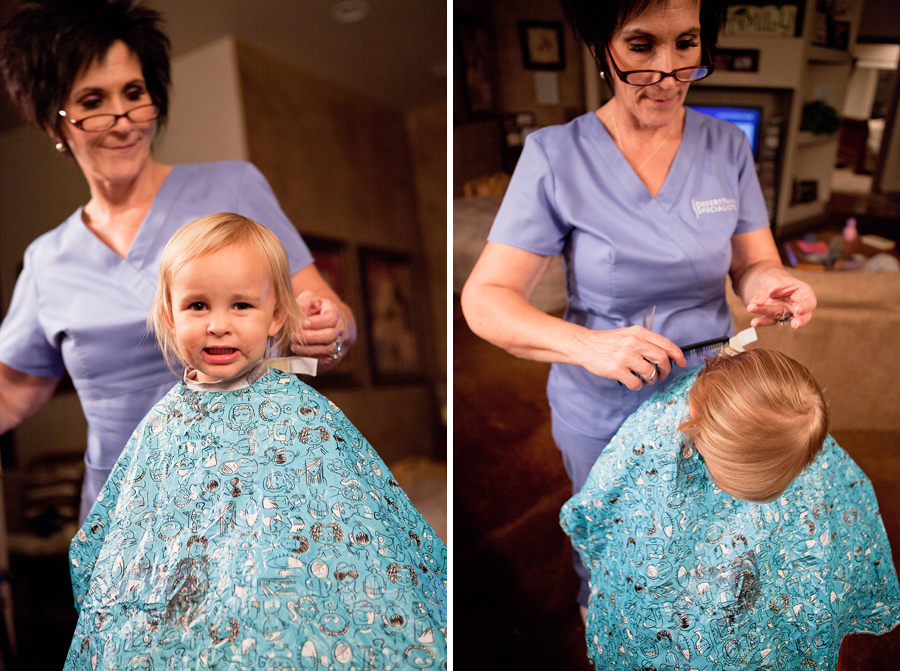 Look at this cute little mug… Swoon….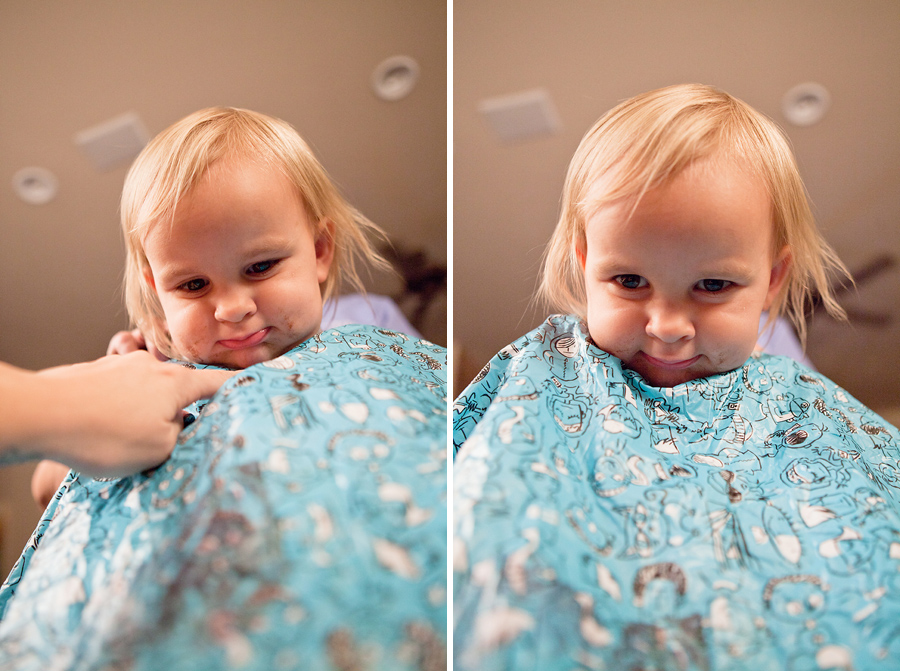 But we made it through!  Their newborn hair is tucked safely away in memory boxes and they are rockin' their new little do's.
(and they're happy about it!)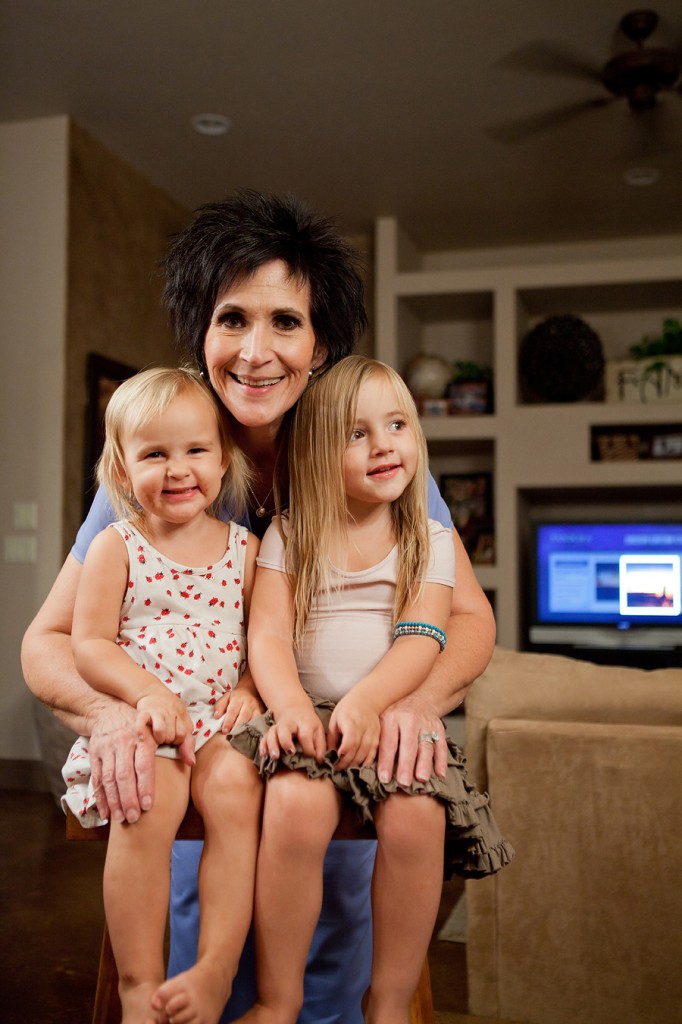 Thanks, Grammy! xoxo