The last day of school finally came for my two oldest Miller babes.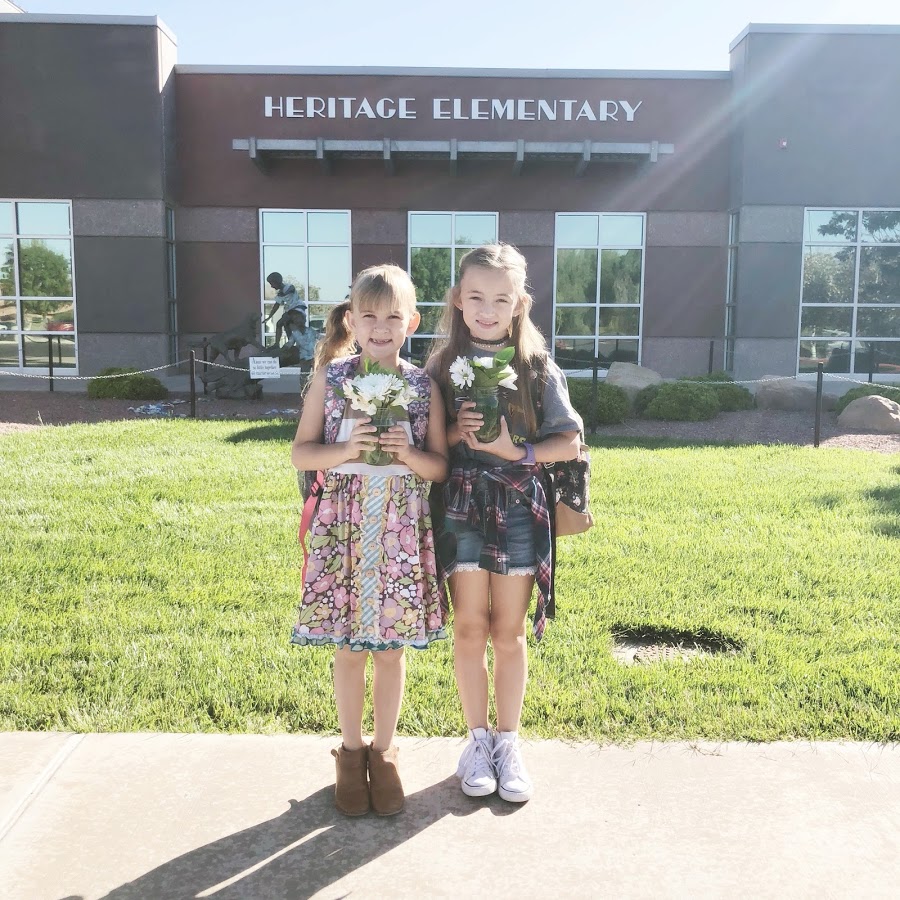 This specific last day brought on a lot of feelings – we are making some changes to our schooling next year, and facing the last day at a school we've loved, proved to be a lot harder than we had anticipated.
This year has been such a good one for my little girls.  They have had wonderful teachers again, and we are so thrilled about that.
Stella enjoyed all of 2nd grade with her best friend in her class – what little girl dreams are made of.  Harlo also blossomed this year – she received the "Kindness Ninja" award at the end of the year, and that fit my girl well.  I'm so glad that she shows as much kindness at school as she does here at home.  Both girls worked hard on their own to receive their school's academic award – the Radiant Roadrunner, and both girls got their metals.  We have had a YEAR here at home with moves, and grief, and all the usual chaos that comes with a family – but our girls are strong and resilient.  I'm so proud of what they accomplished this year – and it really was ALL them. (Because mama had a rough year too!)
By the end of the day, we all had truly learned what the word "bittersweet" meant and felt like, but still decided that the direction we have been praying for, and talking over, and thinking about all these months, is in fact what will be best for us – even if it's hard to say goodbye (for now!) to friends and teachers we love. (You have been the best Mrs. Thomas and Mrs. Bastian! My girls were so lucky this year!)
We know and believe that the future is as bright as your faith, so even though we don't know exactly what this road ahead will look like, we have FAITH that as God brings us to things, they will always be what is best.  We do know that, and we are reminding ourselves as often as we need to.
We are still getting some ducks in a row for our next year, but I'm sure I'll be sharing more about that as the story unfolds – you know how I roll. 😉
To my darling girls, I say to you:
You teach me every single day.  I have loved watching you go to school, learn new things, step out of your comfort zones, make friends, help people, show kindness to others all around you.  It has blessed my life to see how you both are flourishing.  I am so grateful for  happy healthy daughters who love each other, as well as everyone around them.  I couldn't be luckier to have you two at the head of my children, and because you are the ones leading,  I know every little thing is going to be alright.
You are my favorites of all the kids in all the schools!
Next year is going to be a fantastic year – I know it.
-Mama