I stand by my convictions that Halloween is the busiest day of the year for any mother in america.
Holy mother.
Up at 6:30 curling hair, doing full makeup on my 7 and 8 year olds, head to-to-toe attire on the babies, getting myself festive and ready – all to be out the door by 8:45am for the school parade — and that makes perfect sense since we will be up hours past bedtime eating candy later… who thought of the halloween schedule?  Whoooo???
This year I got smart and did my traditional dinner the night before Halloween.  Because adding cooking to the crazy has got ta go.  Plus everyone we knew invited us over for their traditional Halloween supper, so it totally worked out.
BUT, with all that said, I can't hate Halloween.  I'm over it, sure.. but I have to love it every single year.  That minute I line my kids up on the bench to snap their photo.  Heart burst to the fullest.  I love planting seeds of magic into my children's childhood, and Halloween is such a sure-fire way to do that.  It's busy for mama, but worth it every minute seeing those smiling faces on a crisp and cozy fall night.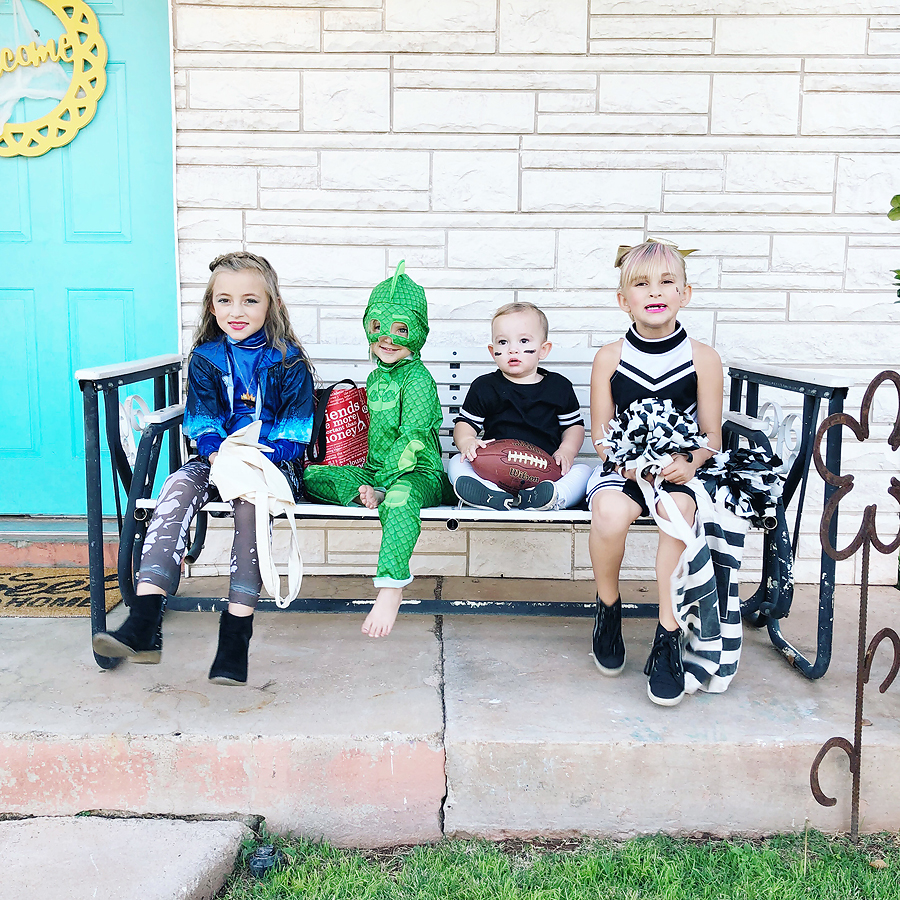 Like every other year, my kids needed no convincing for their costumes.  Harlo has wanted to be Evie since last Halloween when I sort of nudged her to be Taylor Swift. 😉 Grae has been convinced about being "Super Gecko" for weeks now, and so that only left Stella to toss Major in with.  We considered Moana and Maui, but landed on a cheerleader and football player which seemed to fit oh-so-perfectly.  Not my most creative Halloween, but just as sweet as the rest!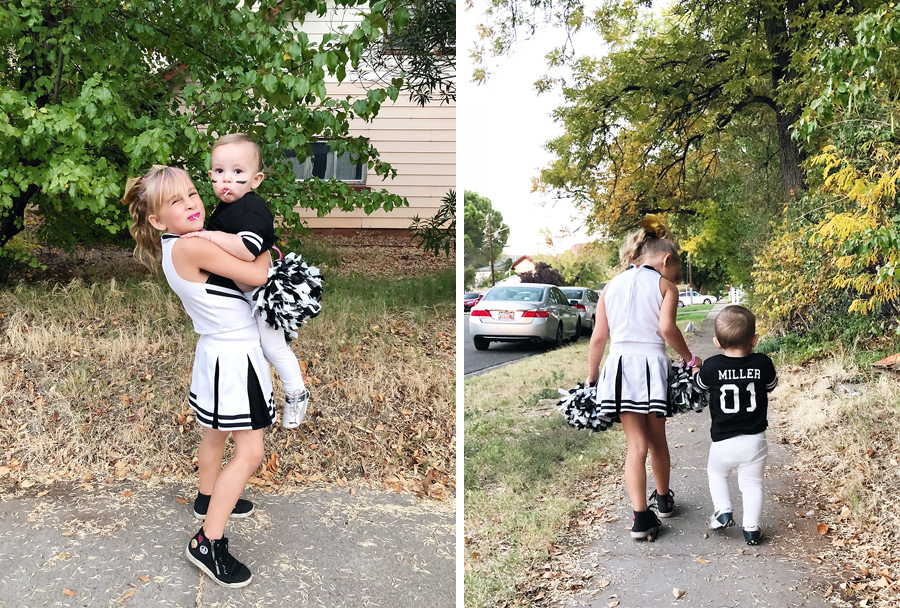 Brady tossed on my old glasses and kept his work shirt on to complete the "computer nerd" look, and I quickly tossed on a witch hat to be a little festive.  Our costumes were an after-thought this year. ha! Next year!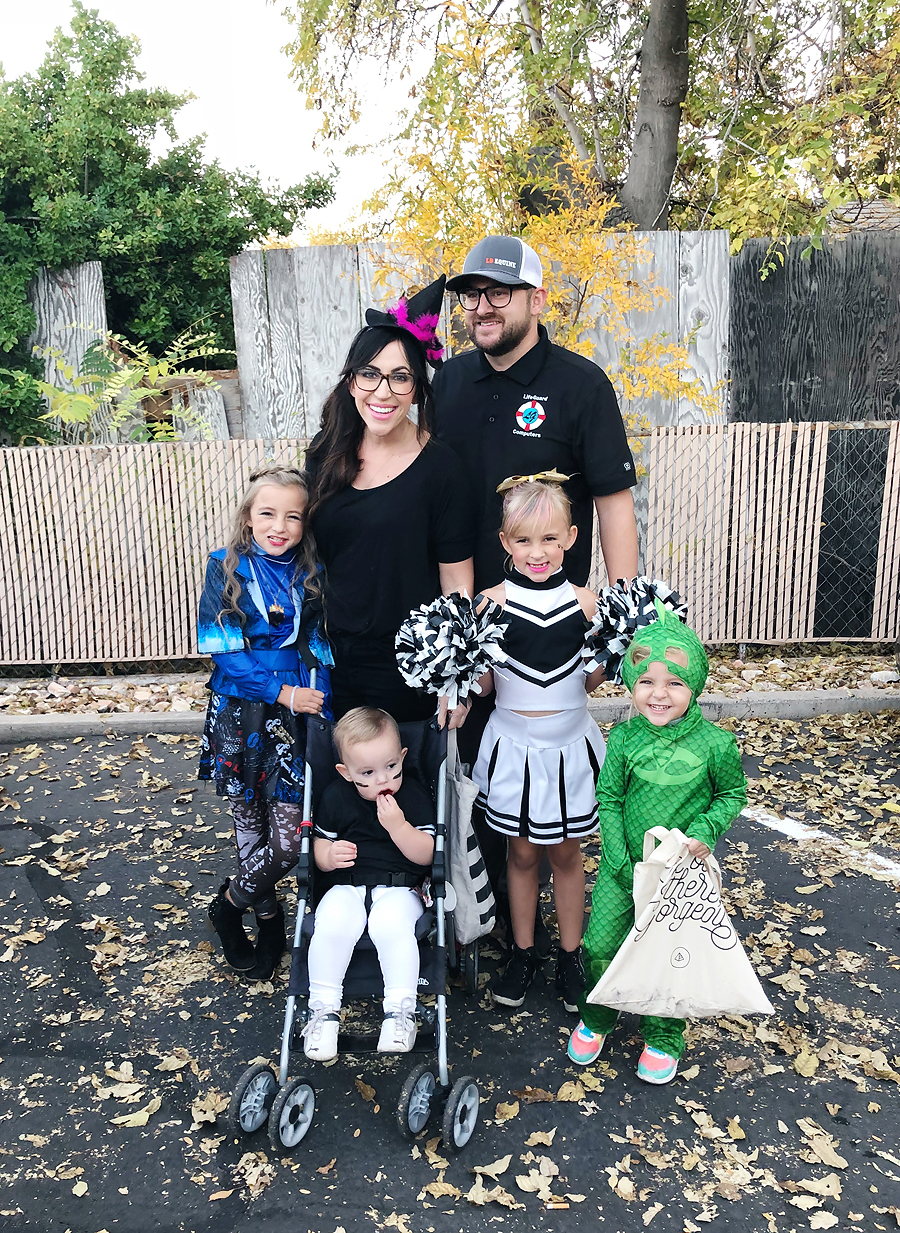 Glad it happened, glad it's over.  Cleaning up my house from Halloween decor feels SOOOO good, I'm not even tempted to bust out Christmas yet. 😛 Glad to have a few weeks.
Next up – my favorite holiday! Thanksgiiiiivvvviiiinnnngggg… Now that is a calm holiday I can get behind. 😉
Take a trip down Miller memory lane: