Last week, for the fourth of July, we had our second annual holiday bash at the Miller Manor.
I had posted about the night on instagram, and someone messaged me and told me how she envied the group of friends I had, and how lucky I was to be raising my children alongside my best friends.
This touched my heart, and I'll tell you why.  Because I had a season in early motherhood with little to no friends in the same season I was in.  I felt loneliness and craved something more.  I felt an answer to my prayer was to be patient, focus on my family and not worry about friendships – they would make their way into my life later.  And they did.
A couple years later, by divine placement, I had some precious friends in my life.  These women were strong, and wonderful, and real, and loving wives and mothers and friends.  The only problem was, most of them didn't know each other.  In this season I had a strong impression that I was to bring this group of women together.  So I started a book club.  I invited a few friends, they invited a few friends, and before we knew it we had a big ol' group of awesome ladies discussing books and life and all that entailed.  Best friendships formed, we learned from each other, grew with each other, showed up for each other, and felt our loads lighten by the friendships we had formed.
This very inspired idea of bringing this group together may be one of my most treasured blessings in life.  I genuinely have the greatest group of women surrounding me.  REAL women.  Women who aren't interested in gossip, and materialistic accomplishments, but that are coming and putting it all out there, and accepting every one else doing the same.  These types of friendships are rare, I know this from experience, and I am so grateful to have these women in my corner for life.
Upon our purchase of the Miller Manor, one of the main things for me was to have a place for our tribe to gather.  We kept this in mind with every renovation we did.  We don't have a ton of space in our 1900 sqauare foot home, but we have created places for our community to come in and feel loved.
The 4th of July is just a reminder of all we have built with this community.  I love that my yard is big enough to hold alllll our kids, and that our families continue to grow.  I love that our kids are raised more like cousins, and that through our friendships have become a sisterhood unlike anything else.  Each of us have built this community up, and I am forever grateful. (only the friends in town on the 4th pictured — but you know who I'm talking about even if you weren't here!)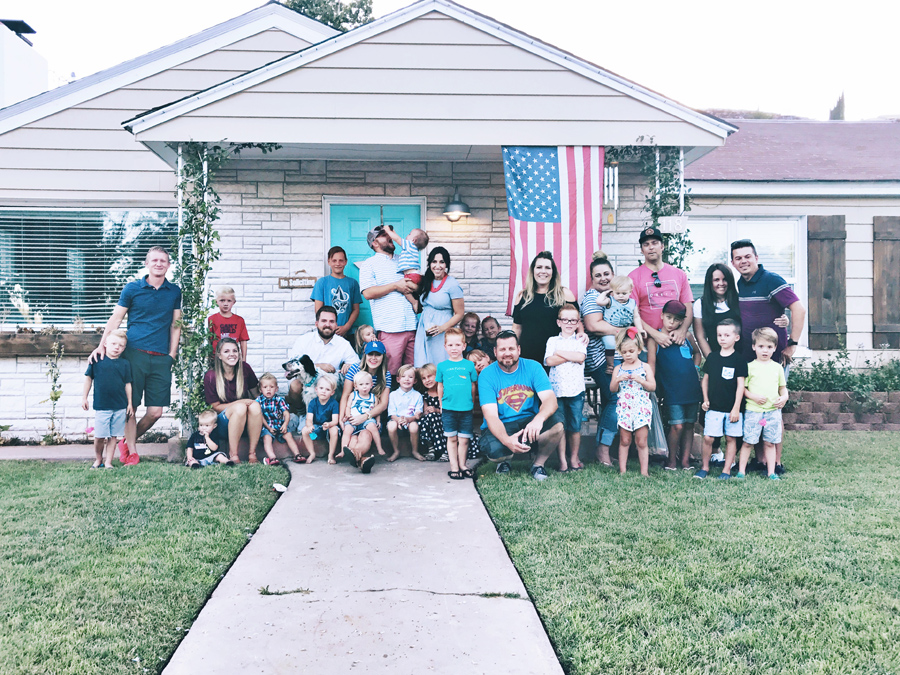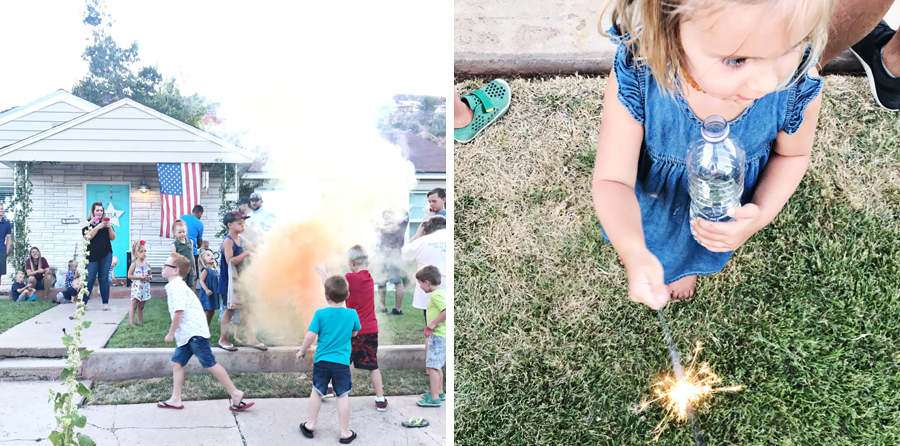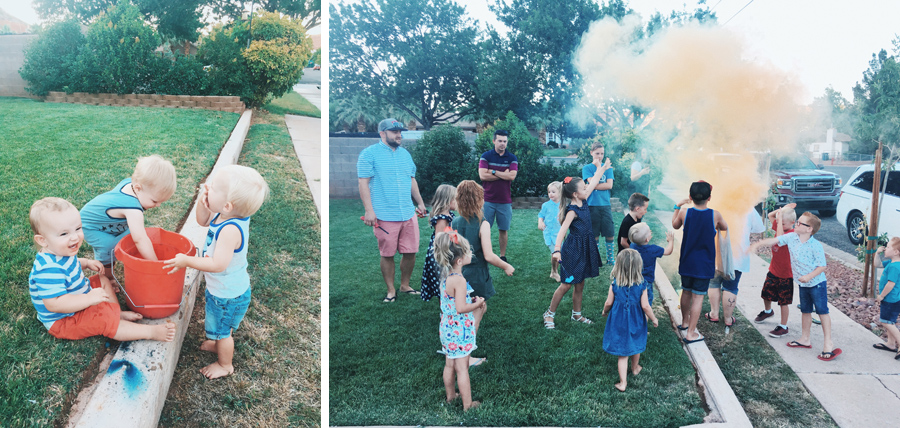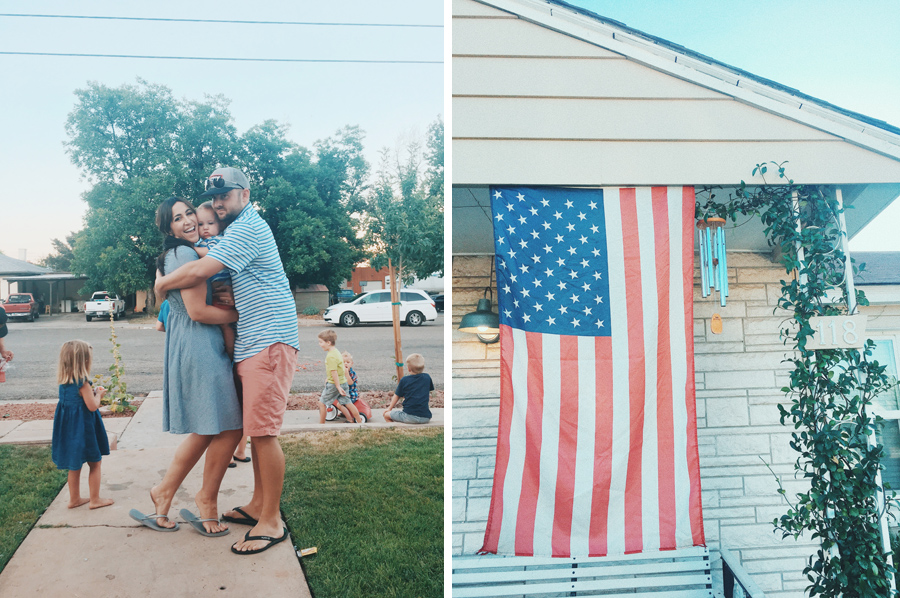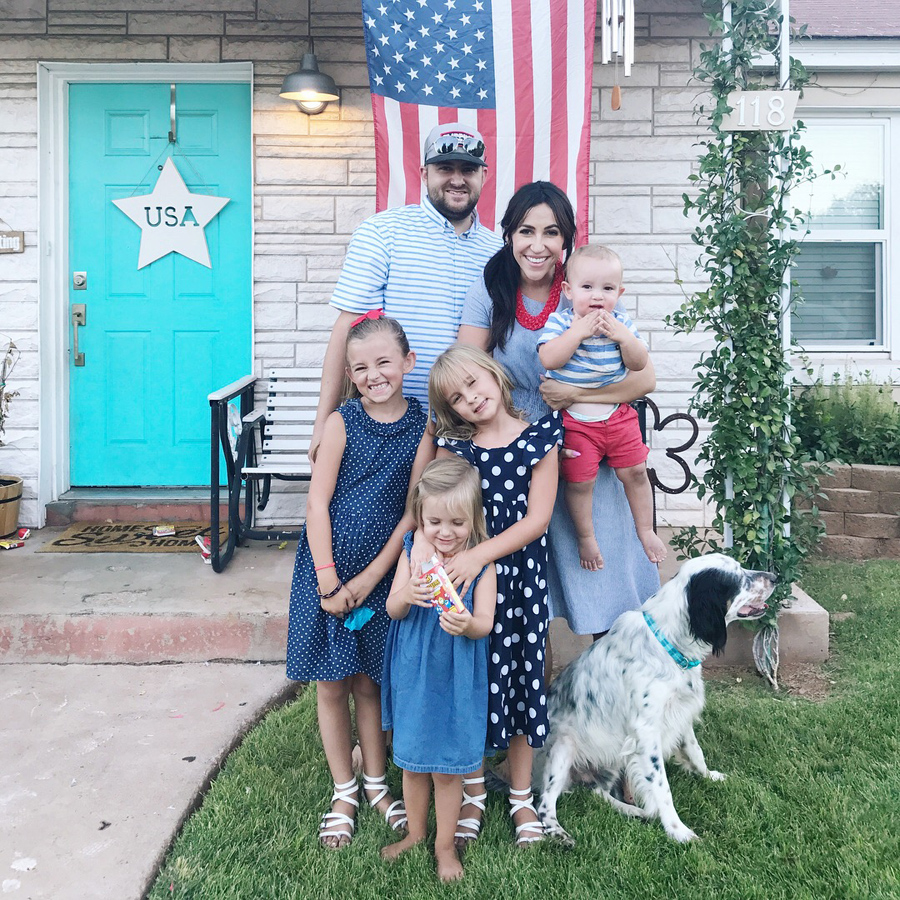 Are you in a season of loneliness?  Perhaps your tribe is just on the other side of inviting a friend or two over for a BBQ, organizing a book club with a few women you think would hit it off, arranging a weekly playdate with other moms, whatever you like to do.  Sometimes it's just about gathering up your people with food and love to fill your soul.
In my experience, my willingness to invite and host has given back to my family 100 times.  Who can  you love into your tribe?  Who can you cook a meal for?  Who can you invite to a park and pick up pizza on the way?  Build up a community you love being a part of.  I promise it will be worth it.