Last week I had the opportunity to join the teenaged (and pre-teen) girls of my church for "girls camp".
I wasn't raised in our church, and so this was my very first time at girls camp!  I must admit, I was quite nervous and contemplated every excuse I had to get out of it, but I turned my heart to prayer about girls camp, and felt strongly impressed to go.  The stars aligned with awesome volunteers to help watch my children (I owe you, Cher and Grandi!) along with Mr. Miller, and on Tuesday morning I was on my way for 48 hours of camp.
I had absolutely no idea what to expect – and when you look at me the term "roughing it" may not come to mind – but all my dearest friends assured me that girls camp is the absolute best, and so I leaned into faith, slapped a smile on my face and went.  My goodness, they were right.
We slept in tents, cooked over an open fire, played endless amounts of games, I smuggled in diet coke (ha), and learned a plethora of wonderfully corny camp songs.  We want on walks all over the gorgeous pine valley mountain, and cried tears of gratitude, love, and truthfulness.  I got to know my sweet young women like I hadn't before, and got to bond with the leaders, too.  I came home with such a full heart.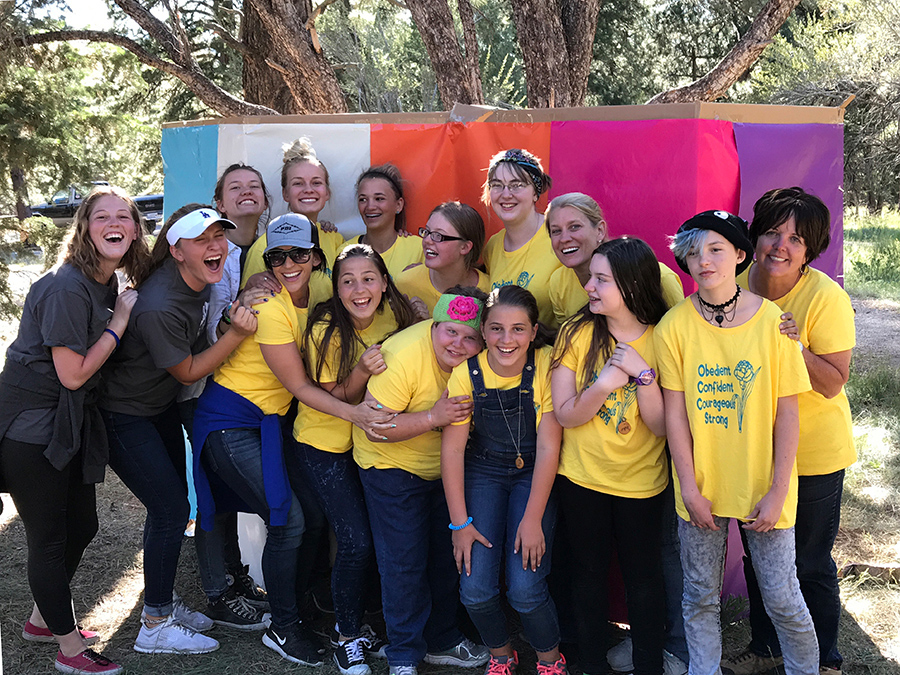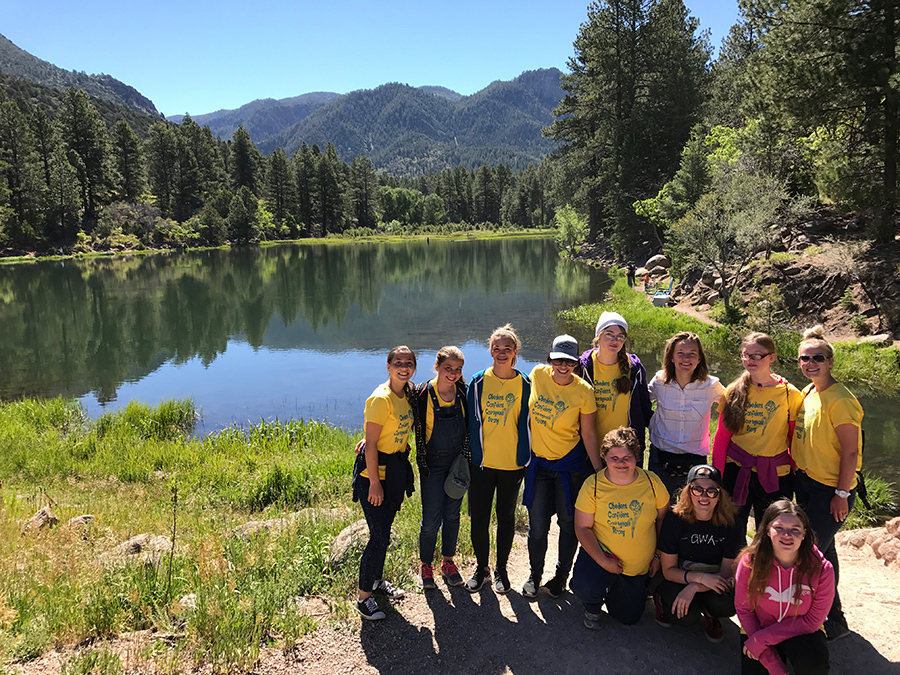 It was so wonderful to get home to my Mr. Miller.  While I was gone, I had missed our 9 year wedding anniversary!  So we celebrated over the weekend.  My girls couldn't wait to hear all about camp and are looking forward to when they can go.  (when they turn 12! I hope I'll still be a leader then!)
I feel like youth church camp is a right of passage that I had missed, and I'm grateful to have been able to experience it now at 28 years old!  Looking forward to next year (although I'm glad to have a year between "roughing it"). 😉