Today I woke up to a swift blow to the mouth by Mr. Major Miller's giant noggin.
Good thing that boy is cute, because after squishing his freshly diapered bod I wasn't even mad.
After that, Mr. Miller climbed back in bed and fell to sleep.. because it is his day off.  I was sort of thinking it was my day off, too, but I guess not. 😉
I went to find my dog that is usually at my feet in the morning, but was missing.  Turns out he slept the entire night on the bottom bunk – bursting my heart right open.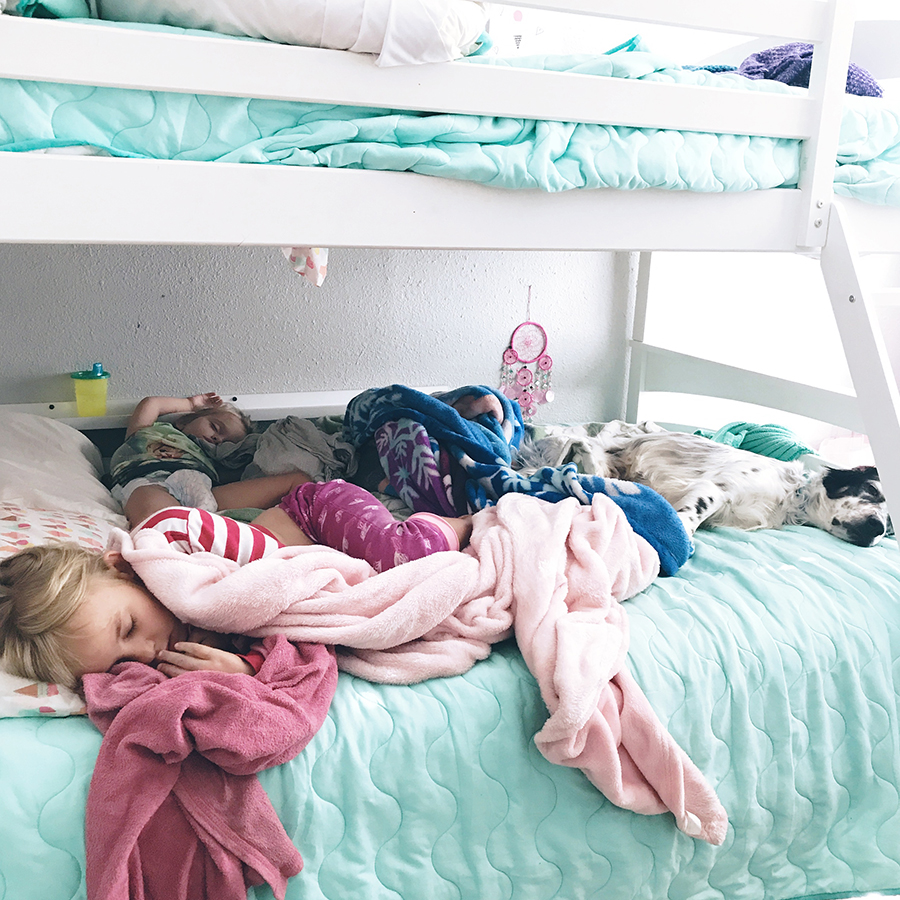 Today I want to:
Hang Major's mobile
Paint the laundry room
Find organizational bins for my pantry
Do the 12 loads of laundry from our cabin weekend
Finalize my plans for tomorrow's "mom school" (more to come on that).
I have a big ol' day in front of me?  Think I can do it all??
Right now I'm curled in bed besides a sleeping Mr. Miller and Finn (who came to find me after all) with my laptop.
I better get rollin'.