This week has been an exciting one here at the Miller Manor.  You see, Mr. Miller and I both grew up with dogs and firmly believe that no family is quite complete without a family dog.  And this past weekend, we brought our very own family dog home.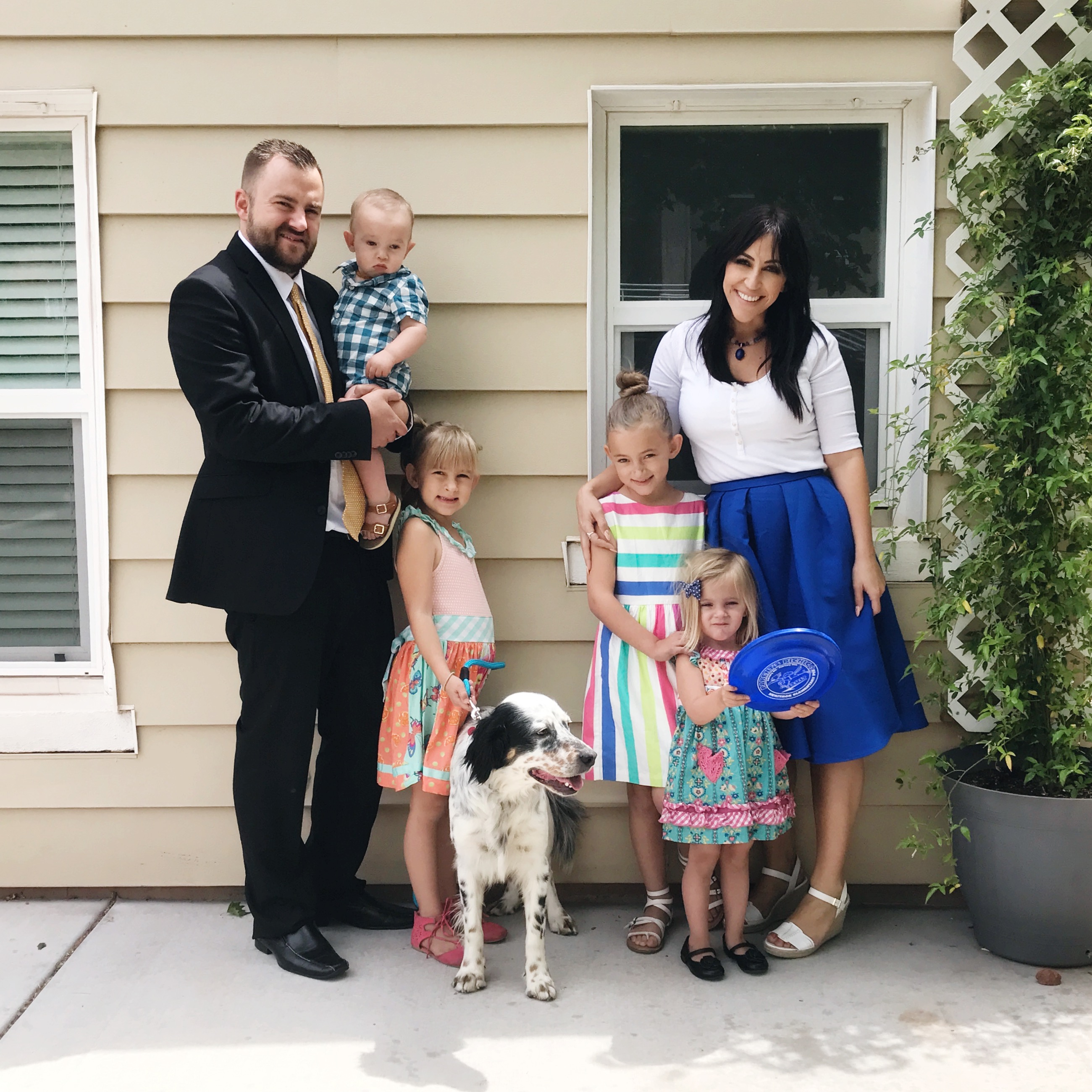 You can't imagine how much time we took thinking and researching, preparing our home and our lives to be ready for this step – it feels like a big one!
I found our sweet guy looking online for dogs up for adoption.  When I clicked on his photo, I felt something special.  I showed Mr. Miller and he agreed, "yep. That's our dog."  He's a 16 month old Llewellin Setter (I grew up with Irish setters!), he was still available, just waiting for the right family to love him well.  I assured them we were the right family, and two days later, he was on his way to our home.
He took about zero time to warm up to us completely.  He laid on the floor that night while I rocked Major, snuggled in with the girls while we read books, and slept on the side of my bed all night and hasn't left my side since.  To say we are completely in love is an understatement.  It feels like he's been ours all along.
As I went to pick up our new family pal, Mr. Miller worked hard finishing the backyard fence he built with his own two hands.  (Mr. Miller is not the romantic one in our relationship, but that romantic gesture of building a fence for our family was not lost on me – all the heart eyes over here!) As we sat on the back porch that night, it felt a whole lot like living our dream.  A cute little house, four kids, and a dog to run around the yard.
I am living my most favorite chapter yet – the dog is just the cherry on top!
Welcome to our family, Finn! ♥