I am back in the swing of things at home after our busy, bustling March… It only took me 10 days into April to recover. 😉
Today I am excited to share a sweet makeover.  Did you know I have done makeup on the side for about 13 years?? It's true.  I started up a little side business in High School doing  hair and makeup for prom.. then as I grew up that meant sometimes for brides and photos.. It's always been a fun, creative past time of mine.  I think often makeup gets a bad rap for women thinking they "need" it to look better, but I disagree.  I think makeup is a fun way to express yourself, enhance what is naturally yours, and feel good as we head out into the day.  Today's makeover is a perfect example of enhancing natural beauty.
Meet Scotty…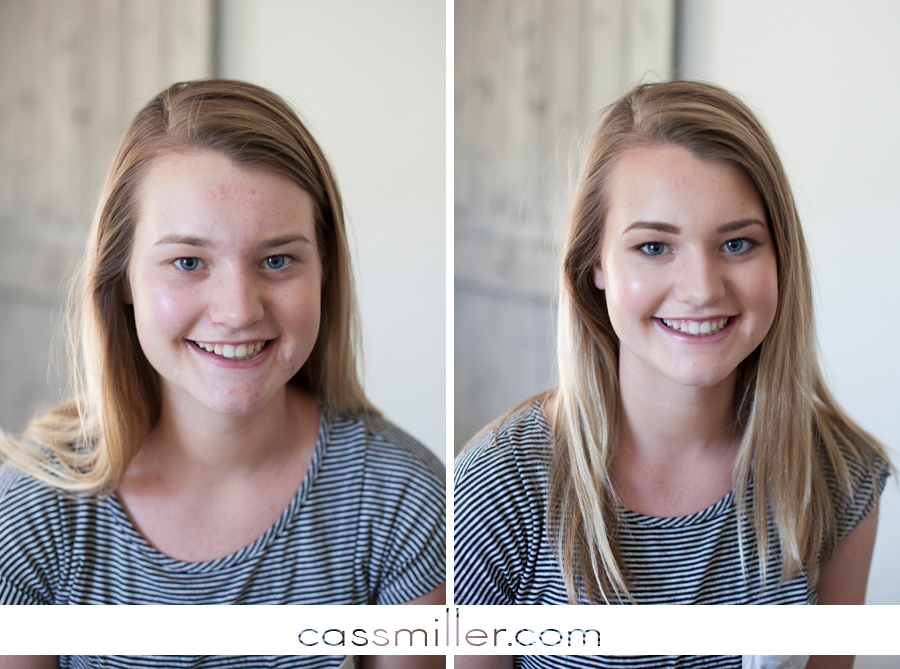 Scotty is one of the sweetest girls I know, and I have been lucky enough to do her makeup on a few occasions.  She has the most gorgeously shaped piercing blue eyes, and such a natural sweetness in her smile.  Scotty is graduating in a couple of weeks and so we got her ready for senior pictures. I did her entire face with Maskcara Cosmetics.
Colors used:
Highlight – White peach + a touch of moonlit under her eyes
Contour – Stone
Blush – Desert Sunset on cheeks and lips
Illuminator – Honey
Eyes:
Oak to line her eyes, and also shade her brows.
Bright Eyes to contour the creases.
Sabrina on her eyelids and just under her brows.
Application:
30 second HAC brush
i shadow everything brush for liner, brows and eyes
B squared blush brush
Every single thing fit right into my mini double decker!  Man, I love this makeup.
I do love doing makeup, but I also want to really teach people how to do their makeup.  I'm working on putting a package together that would do just that, as well as working on tutorials here on the blog.  If you want to see certain looks or have ideas for videos here, please share!
As always, I'm here to help! If you want to get started with Maskcara, email me for a color match and I'll get you all set up!
Already know what you need? Shop HERE.