Mr. Major Miller had his 9 month well check recently.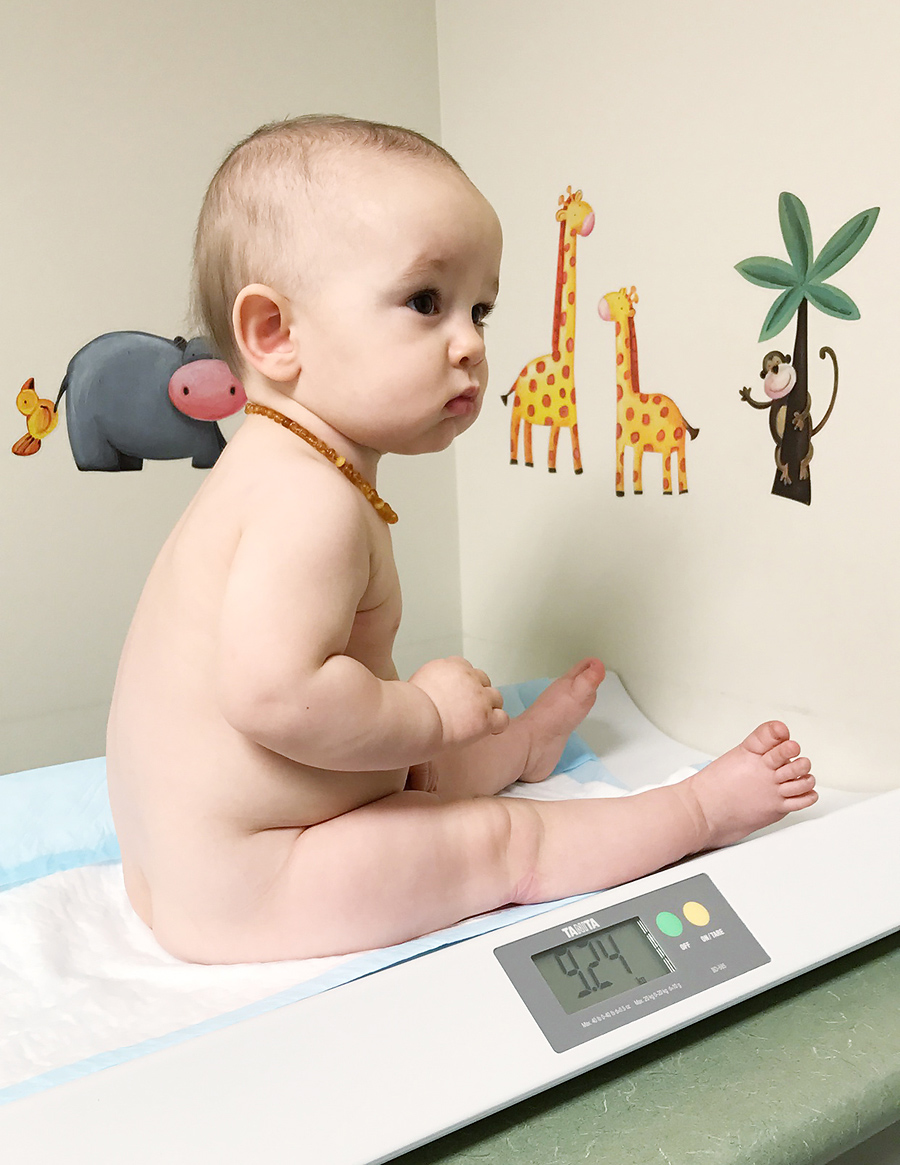 He was 21 lbs, that strapping son of mine.
Though my heart is full of pride for this quickly growing man-cub, my heart stings the bigger he gets.
It seems he is growing faster than the rest of my babies have, and they sped by too quickly, too.
So I will hold him in my arms just a little longer.
Take 1,340 pictures of him a day in an effort to freeze time in my memory.
I want to remember him just exactly like this,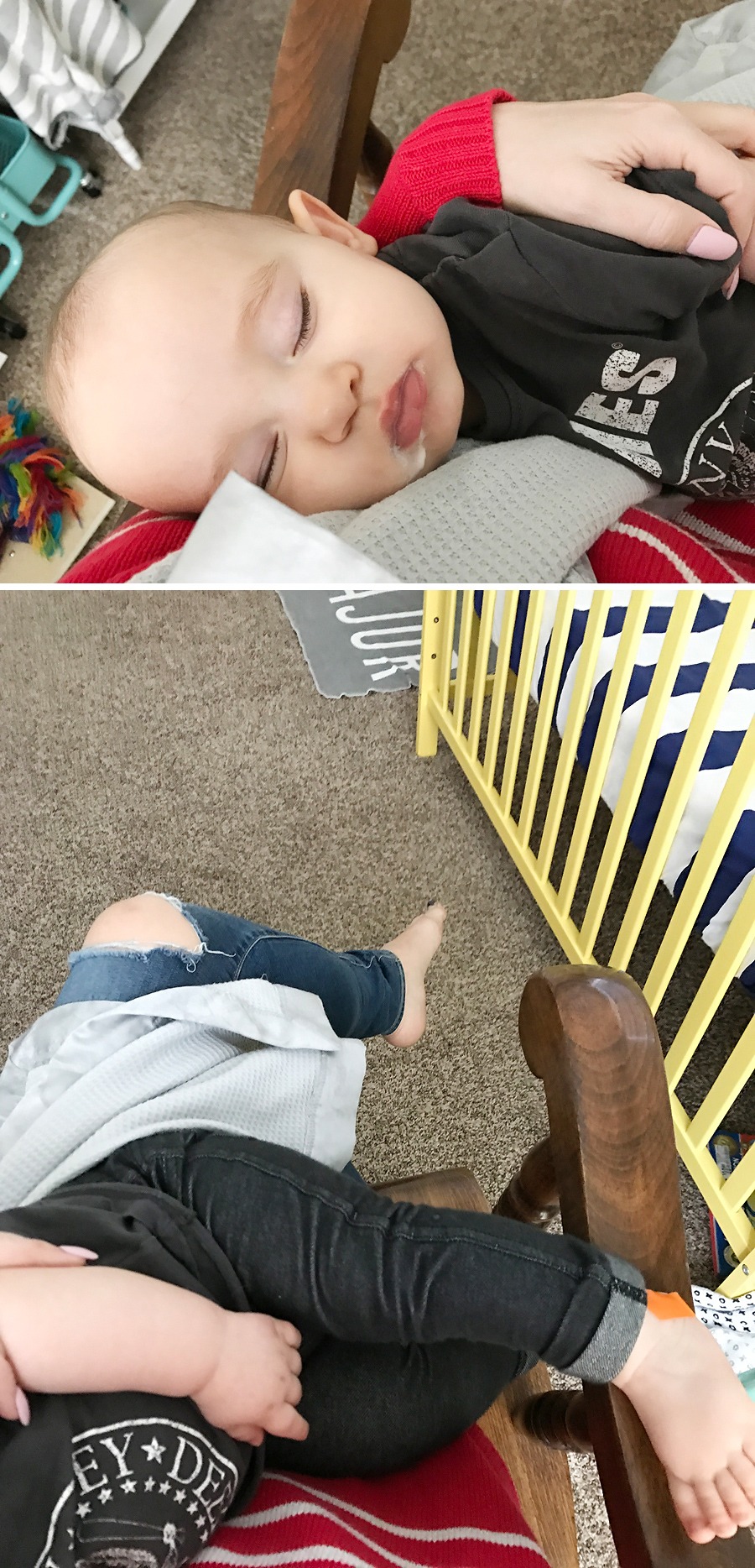 Milk mustache, draped in my arms, dimpled fingers, chubby feet.  Being rocked in his quiet, calm nursery.
Man, I love having a baby.