Like every other mother in America, my weekend was completely consumed with Halloween festivities.  I have decided that Halloween is the longest, busiest holiday for mothers – bar none.  I was feeling quite overwhelmed on Wednesday, as my festivities began, but my sister (Auntie) came to town to help me through the weekend.  I couldn't have done it without the extra set of hands.
All my kids this year had their Halloween plans set in stone earlier than usual.  For months, Harlo waned to be Mal (from Disney Descendants) and Stella wanted to be Rapunzel… But then one night Harlo asked if she could maybe be Taylor Swift and it took about no time for Stella to get on board and be Katy Perry.  Grae, of course, wants all things Peppa all the time, and since Peppa has a baby brother, George, well… you know how this story ends.
I'm not the craftiest mother you've ever met, but I do believe that where there's a will, there's a way.  So we got our heads together to brainstorm some costumes and we made it happen.  I must say, they turned out way cuter than I had imagined.  The girls helped so much (Stella basically made her whole costume) and it came together so cute.  I was cussing Halloween on Wednesday when I was looking at four total days to dress up for different events, but I have to say that by the actual Holiday, my heart could barely handle all the cuteness.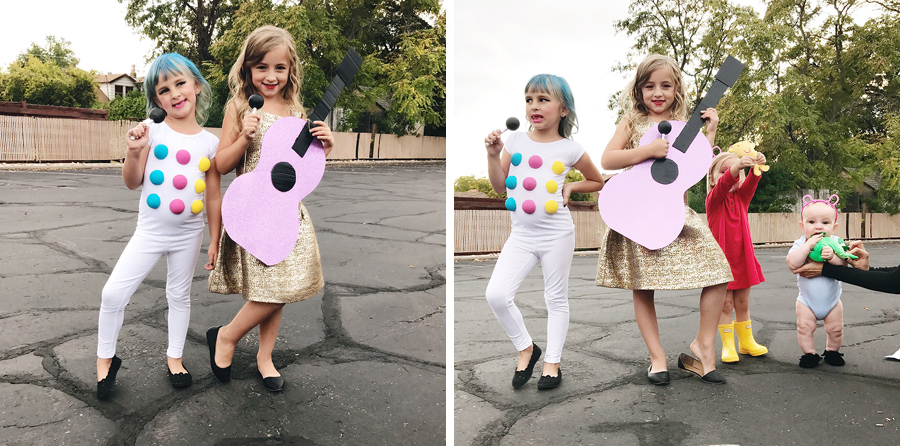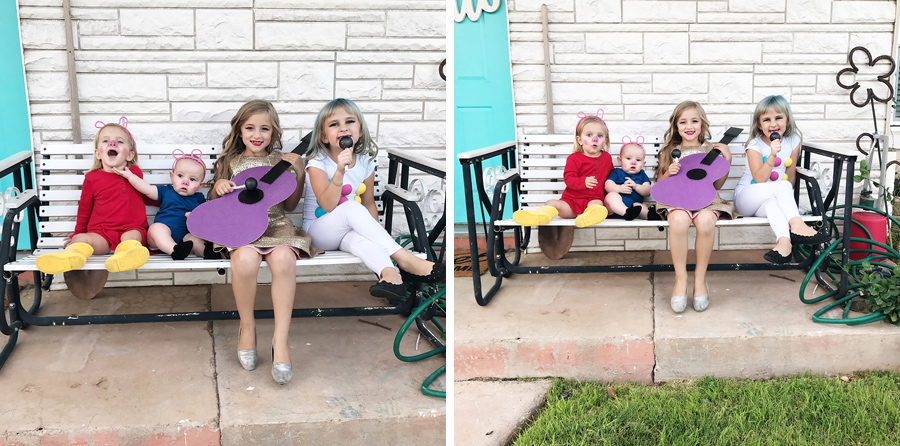 I always like to buy things for Halloween that they can wear again.  Grae's peppa costume is just a little red dress from Old Navy and Hunters boots that I knew would become a quick favorite and get plenty of wear.  Harlo's gold dress is from Target and will be a good staple for the holiday season.  We crafted the pig ears, Stella's Katy Perry top, and guitar ourselves for cheap, so we spent pretty wisely this Halloween.  Costumes for a family of six can add up quick!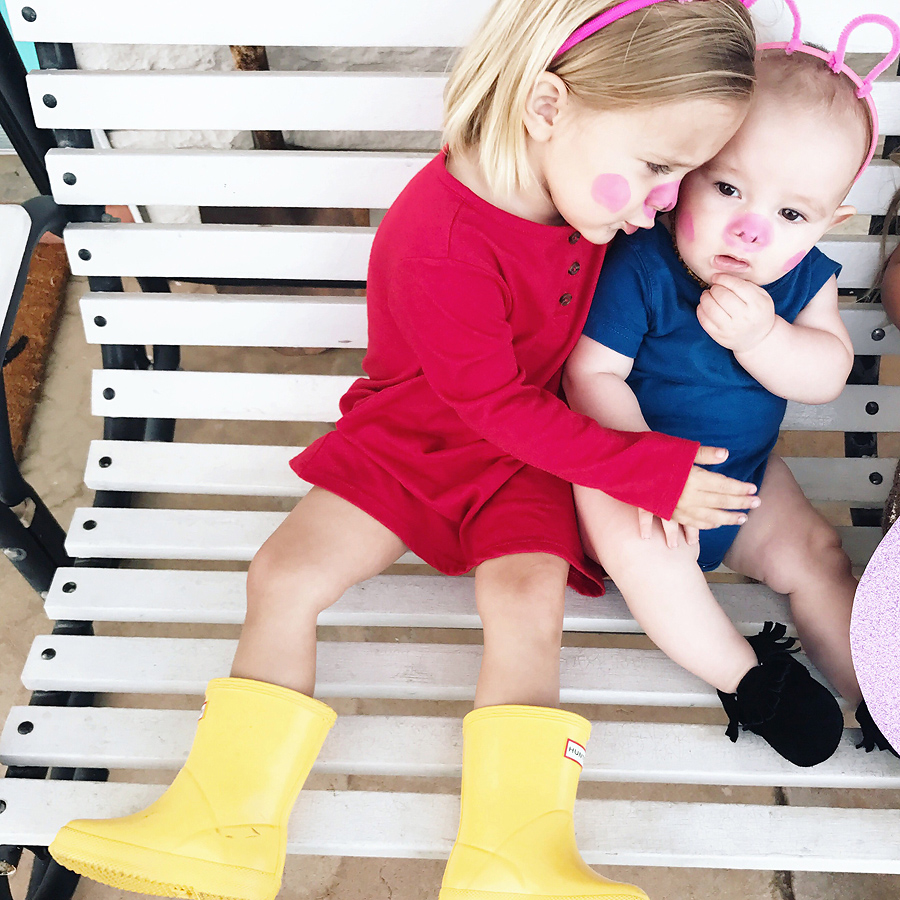 Of course the school parade is a favorite tradition.  It's always surreal to me that I am a mom of elementary aged kids when I go to help with parties and such.  I don't feel old enough yet! ha.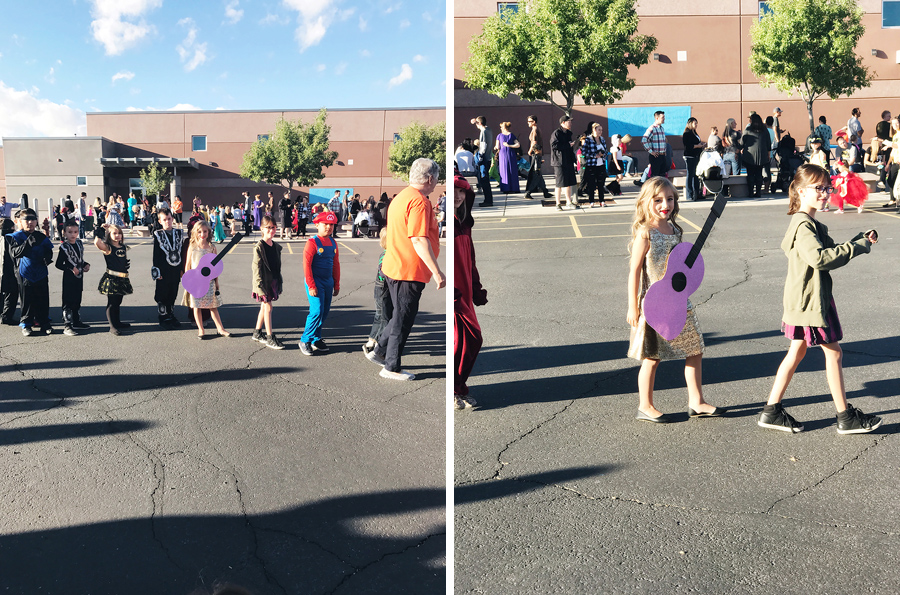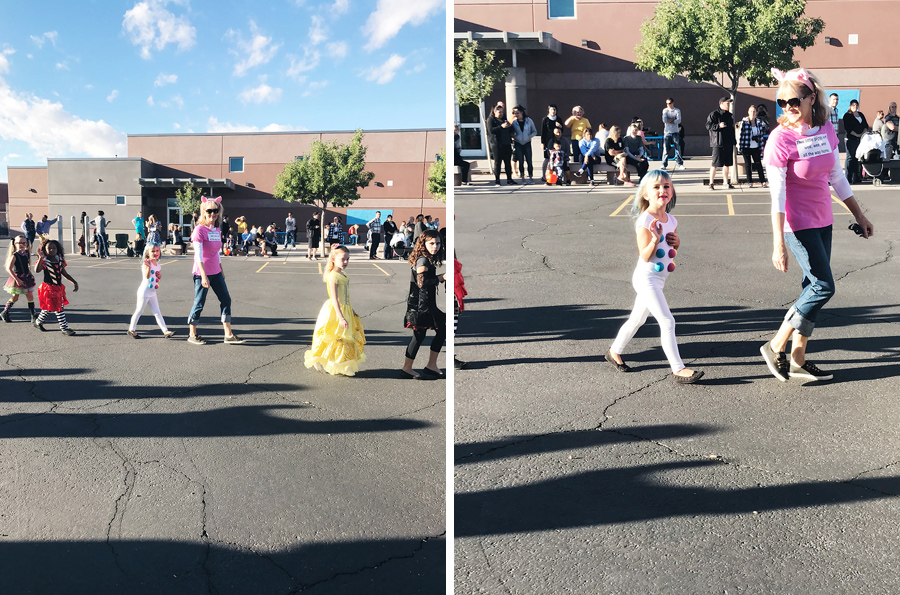 Loved having my sister here for my literal partner in crime.  As much as we love going to visit in California, it's always fun to have our favorite part of California right here at home with us.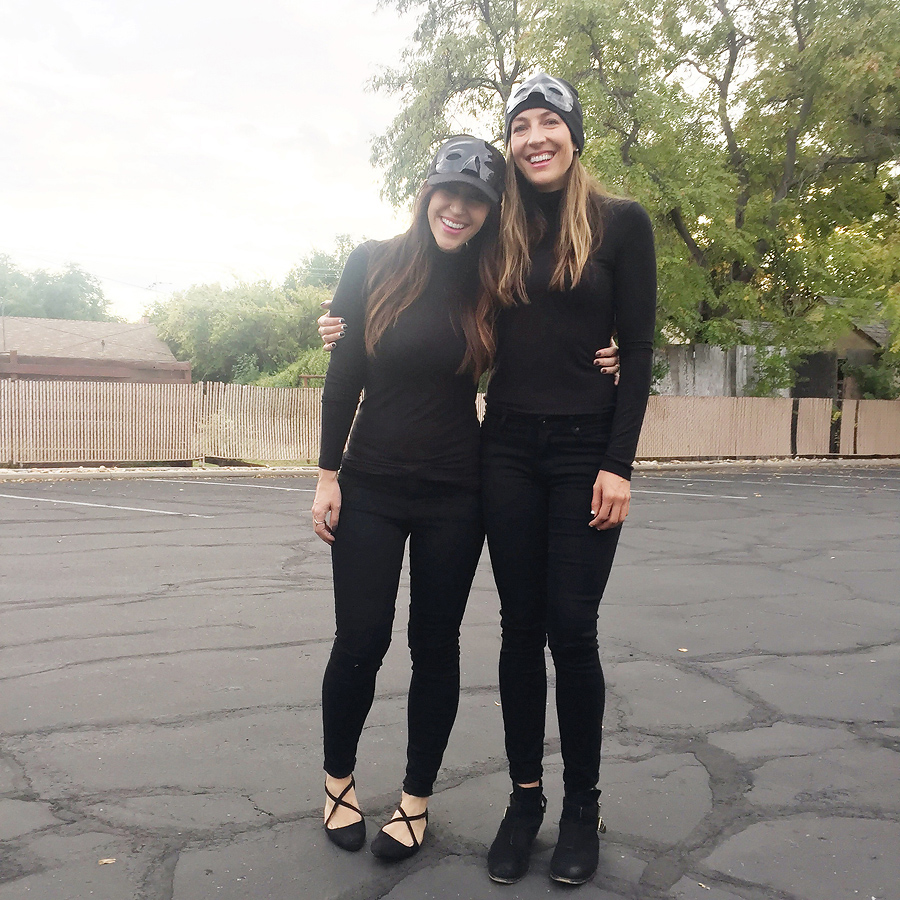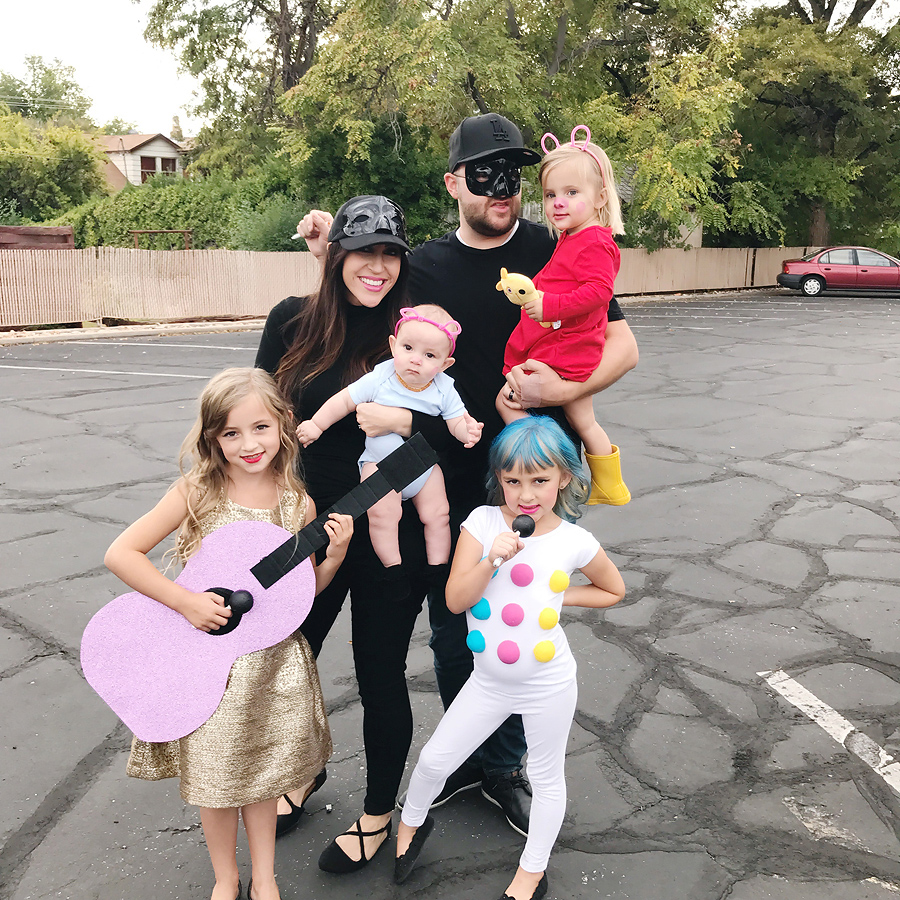 Can't say I'm sad it's over!  We took the day off today of everything to rest and recoup and we're feeling ready to ring in November and all the magic of the holiday season!