We had such a wonderful time on our little lovers getaway to Santa Monica last weekend.  We stayed in the lovely Shangri-La hotel, which was the perfect location.  We didn't need to rent a car or anything, we just strolled around third street promenade a street over from our hotel where EVERYTHING was located.  We shopped at the best stores, ate the most delicious food, soaked up the pool time, napped everyday with open windows and the ocean breeze blowing in.  It was absolutely heavenly.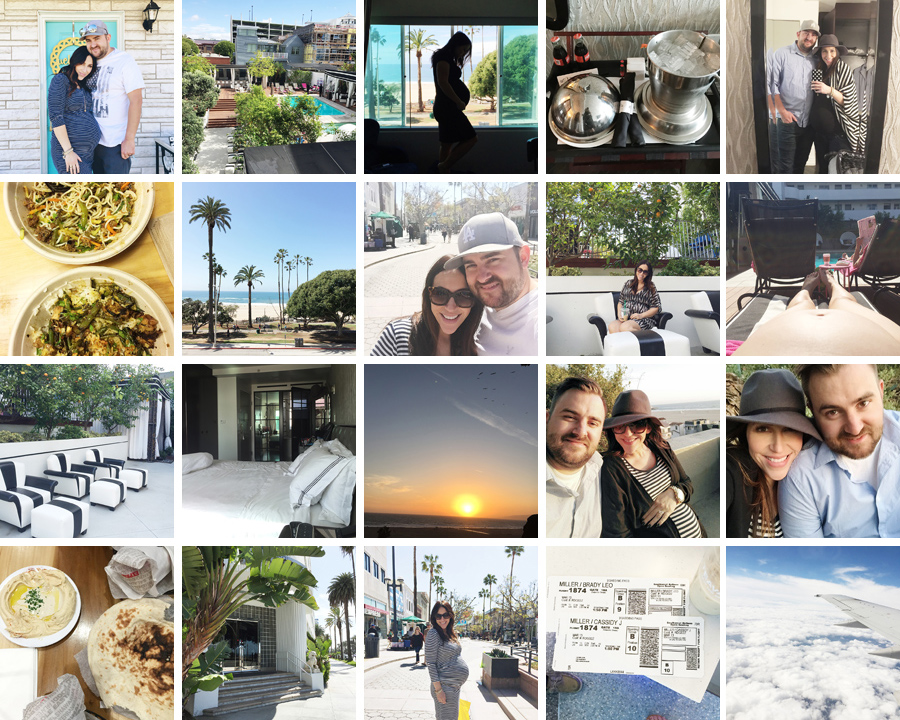 It's hard to pick a favorite part, but I just loved spending some alone time with that Mr. Miller of mine.  We have so much fun together and I love that.  I loved waking up and walking to brunch (Mr. Miller's favorite type of meal), I loved how he delights in me getting excited about strolling through anthropologie, I love how he let me take naps everyday and didn't make me feel guilty about it, I love that he picked our hotel because it reminded him of me.  When we called to talk to the girls the first day, they asked about where we were staying.  Brady said "You would love our hotel – it's fancy like mom." I realized that my outfit for the day matched perfectly with the decor.  Ha! I love that Mr. Miller loves my fanciness.  I love that he insisted we get room service because I had never done it before. 🙂
I got pretty homesick for our babies.  I think 4 days (3 nights) away is my limit.  The girls did so well though!  Grae surprised us all by napping perfectly and being a good girl the whole time we were gone.  Stella was the least concerned about when we were coming home.  Harlo texted me from her ipad quite a bit and missed me, which was surprising!  The night before we were headed home I texted her and said "I'll see you tomorrow!" and she said "Okay! I'm ready!"
We just had a great time.  Nine years later and he is still my favorite person to hang out with.  Whether we are out adventuring, or lounging around doing nothing.  I love that Mr. Miller of mine and I'm so glad he loves me right back.
************************
If you are looking for a weekend getaway, try Santa Monica.  It really was SO much fun.