Is Halloween my favorite holiday? I don't think so, but it's coming in close.  Halloween is so fun when you have a brood of little girls around.  This year the girls were very decisive about their costumes and didn't change their minds.  All three girls were characters from their favorite movies which I loved.
Harlo was cinderella ("from the new cinderella movie… not the old one," she would say)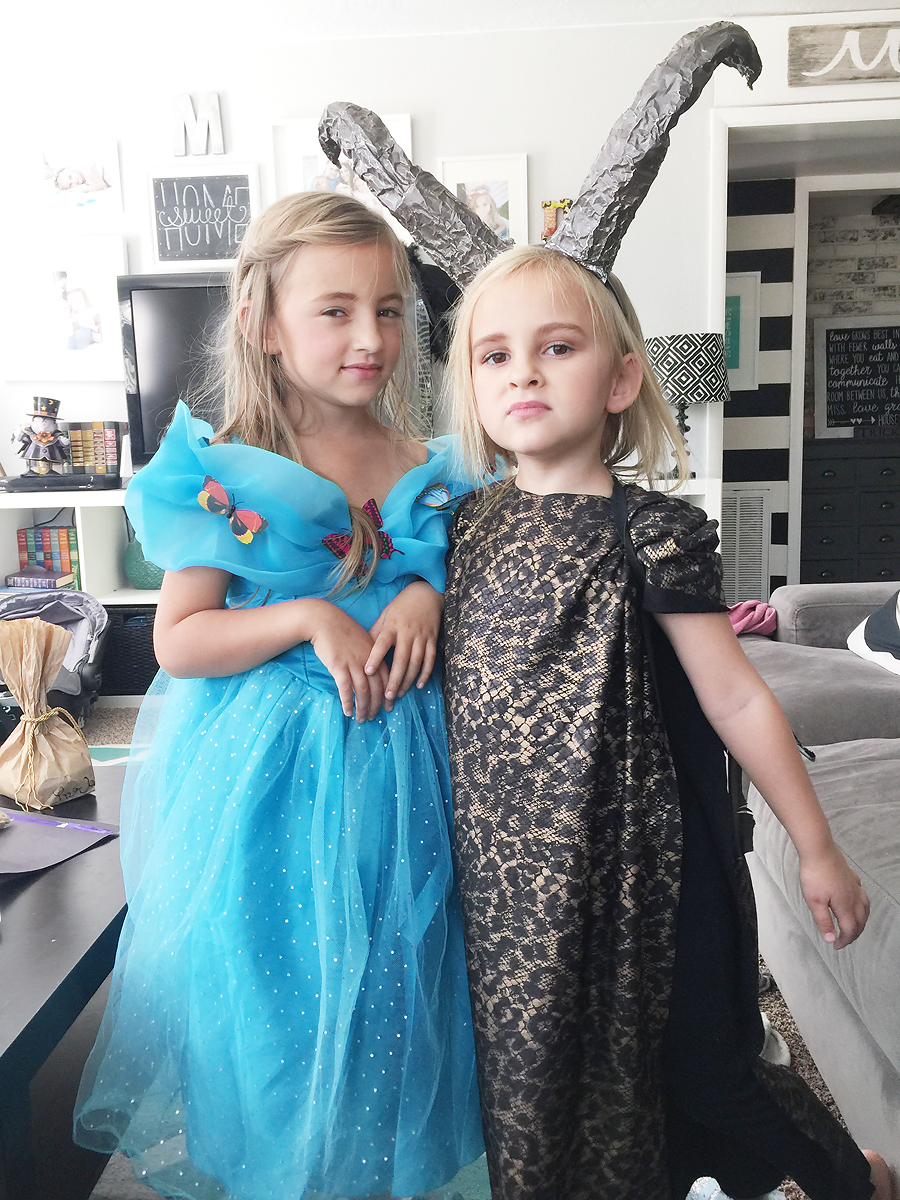 Stella was Young Maleficent (costume handmade by yours truly)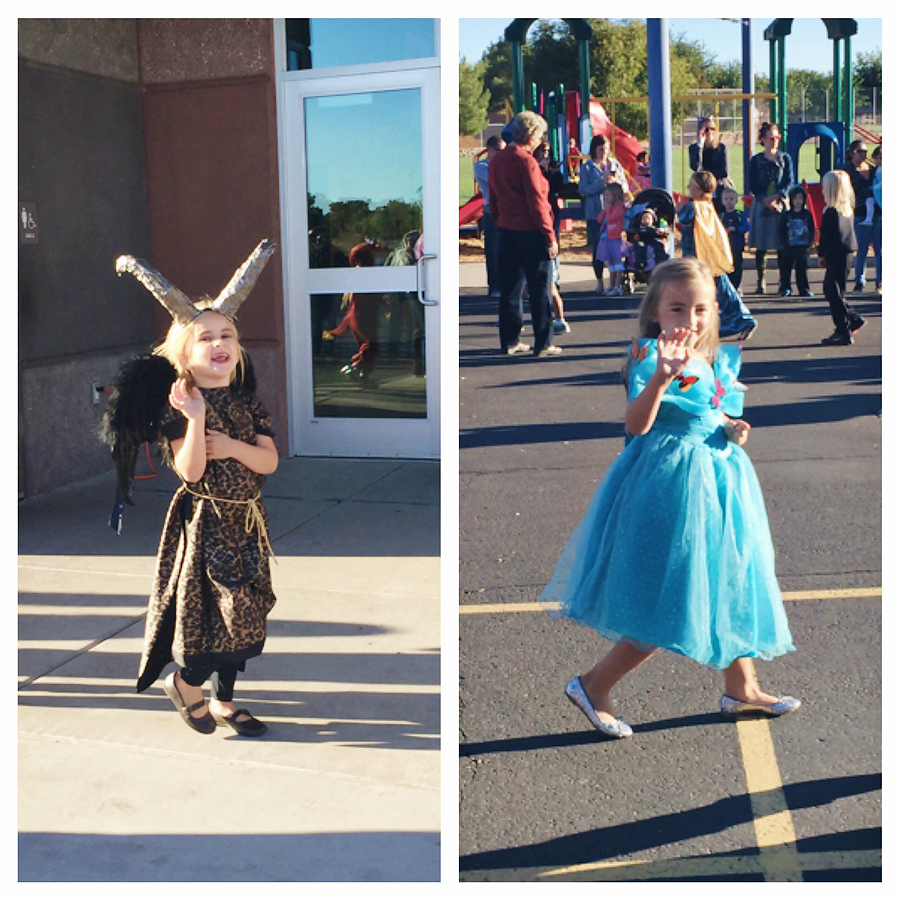 Grae was Elmo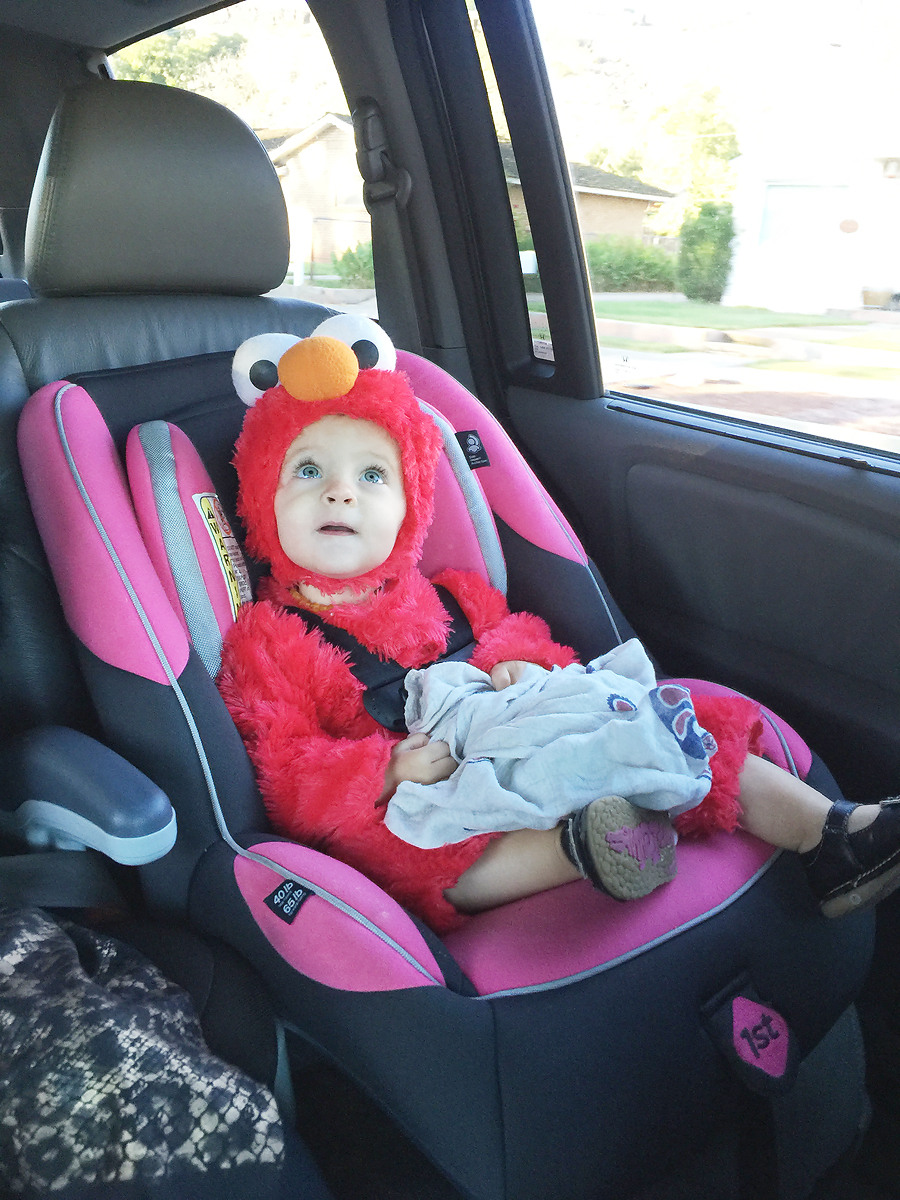 I threw together last minute costumes for me and Mr. Miller – a deer and hunter.
It was a hit! 🙂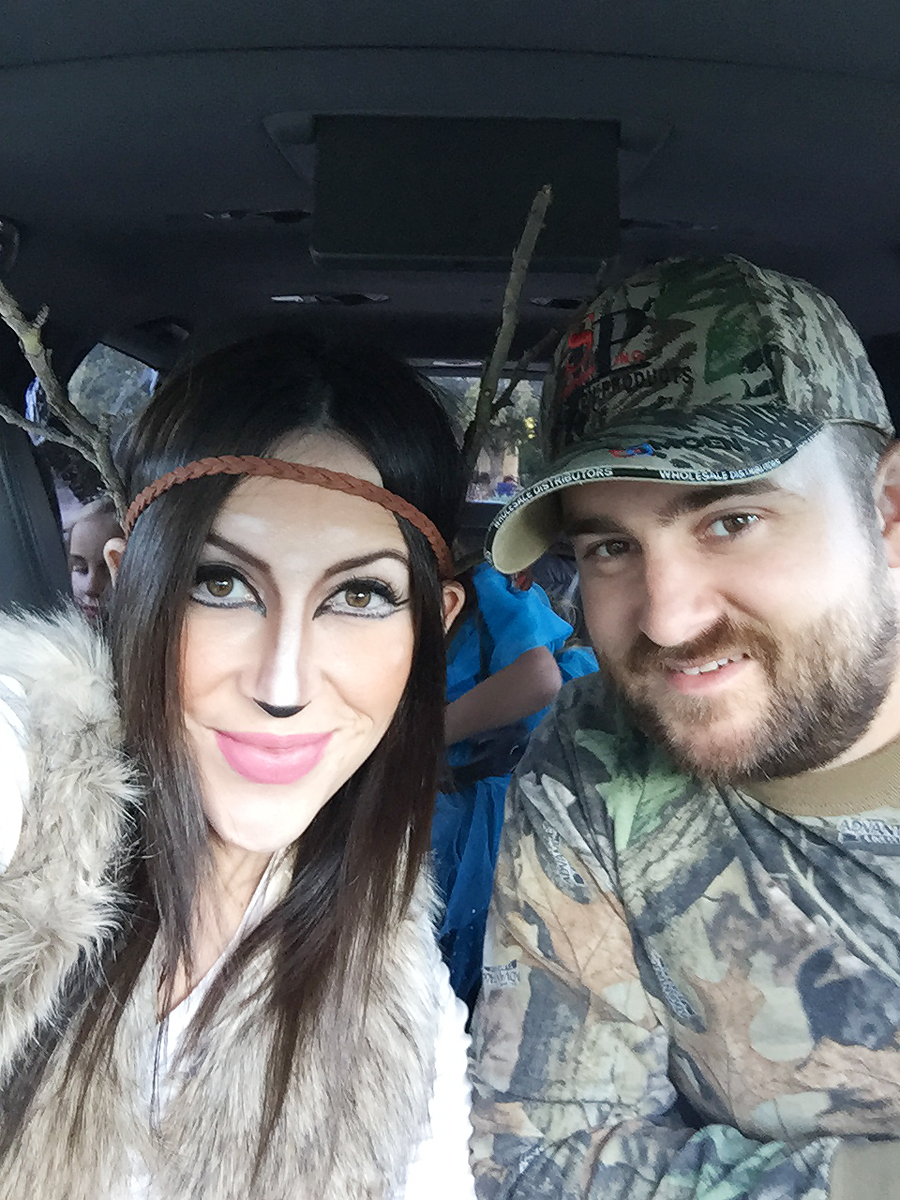 Harlo told me when we got home "Mom, you looked soooooo cute today!"
Wish I could dress up as a woodland animal more often. 😉
 Another Halloween down for the books!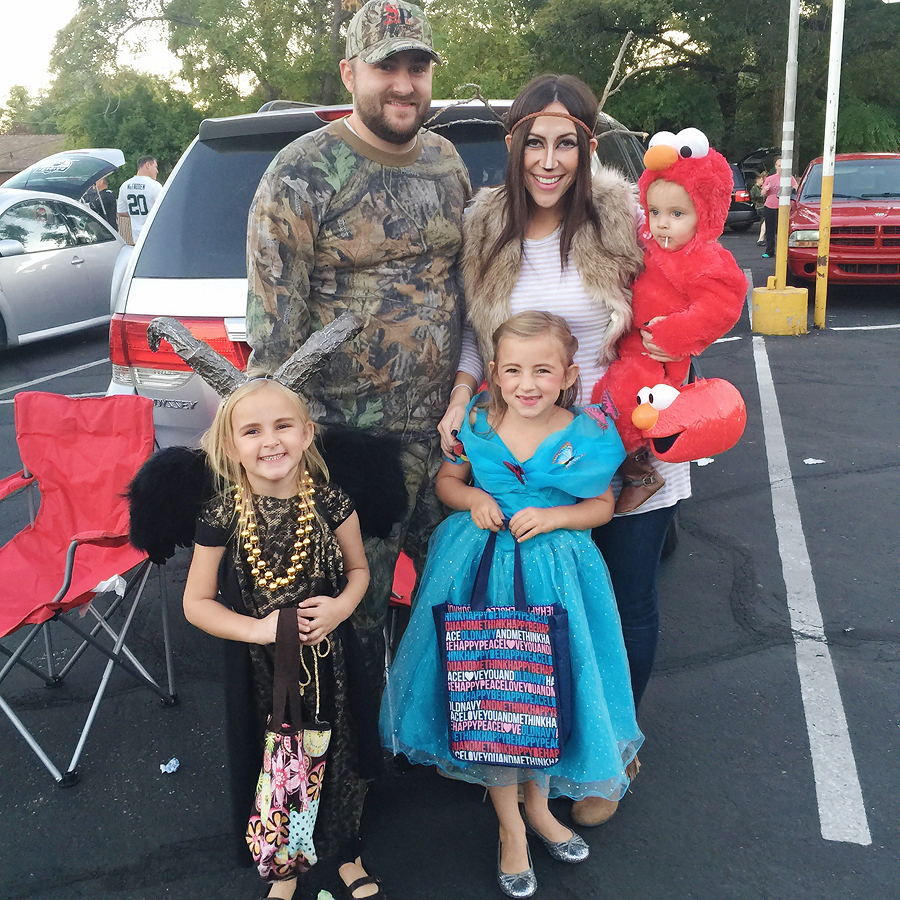 Now to get ready for Thanksgiving.. which IS my favorite Holiday. 😀