The other night, I made our favorite easy week-day meal, pita pizzas.  The girls make their own and everyone is thrilled with the outcome each time.
After the 5 minutes it took to cook the pizzas, we were sitting around our table eating as a family.
We talked and ate and ate and talked.
When we had finished eating, the girls scurried outside along with the baby to play in the backyard.  The backyard that we worked so hard on this summer for them to enjoy just like this.  They did cartwheels on the soft grass, jumped on the trampoline taking turns doing tricks, and visiting the backyard bungalow (which has still yet to be painted).
I sat at the table, picking at the girls left overs, hearing giggling and muffled conversation coming from the backyard.  I looked around the kitchen, Mr. Miller starting to pick up the mess of our kitchen island where we were gathered around preparing our meal just 30 minutes before.
I felt the blessings wash over me thick and heavy.  The warmth of our life took my breath away in that moment.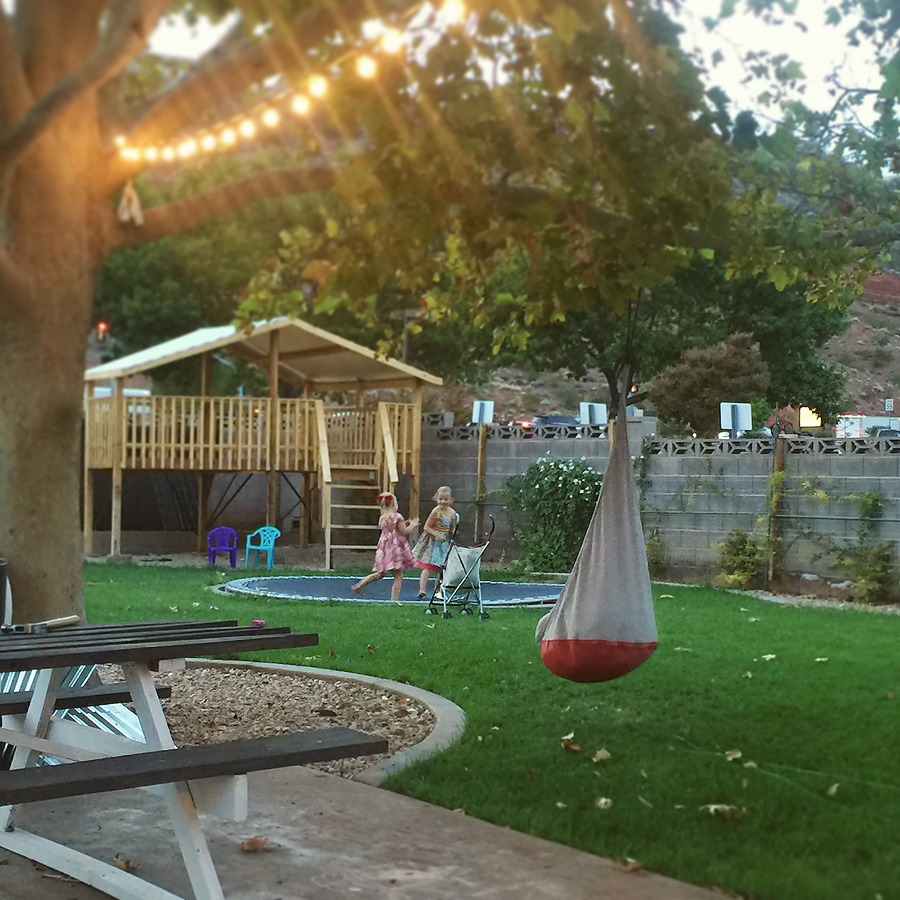 These are the moments we can't explain as mothers.  These are the moments that make the hard work all worth it.  These are the moments that thread together a warm, beautiful, and fulfilling life.
Just these small, very normal moments.
♥