I recently had the opportunity to collaborate on some outfits with blue linen boutique – which is easily my favorite store here in St. George.  They have such cool pieces and such a great style to their entire store.  Working with them has been a dream. Blue Linen always has cool one of a kind pieces in their shop and doesn't restock a lot, so it's fun to always know you have some unique pieces.  That's one of my favorite things about their store.
I am also jumping on the bandwagon of bringing the long flared jeans back.  All my other 5'3 ladies know what I'm saying.  Faking legs for days? Count me in! I have also adopted the flowy tops as my staple.  After having 3 babies – it sure is nice not having to worry about my mom skin being tucked in every second. 😉
I have also realized in this season of my life, I really like to feel a bit put together, no matter what I'm doing.  I love when a simple shirt and jeans can do the trick.  This blouse with the lacy top makes me feel a little more done up than a regular T.  I always layer it up with a necklace and some bracelets to feel a bit more myself and a little less sloppy.  It really is crazy what a little jewelry can do for an outfit.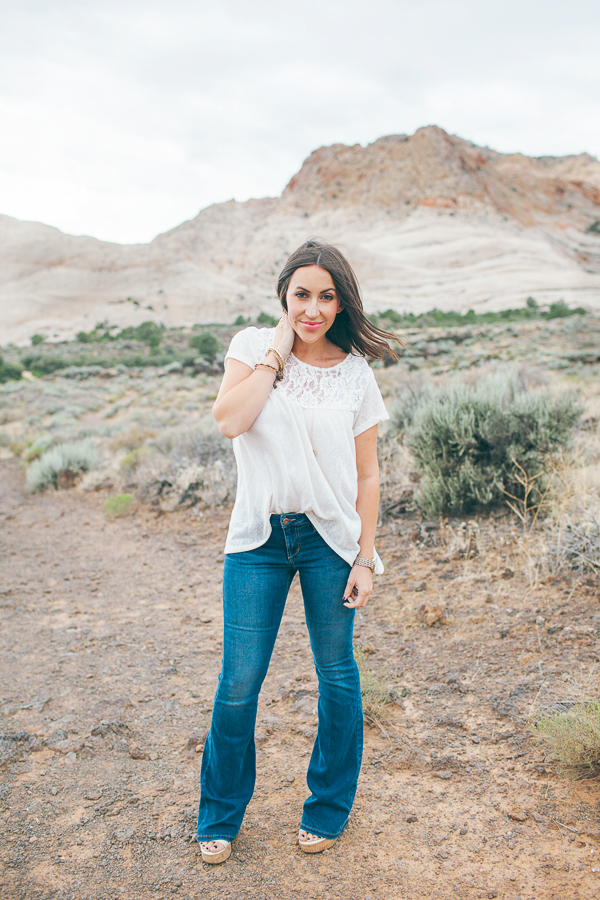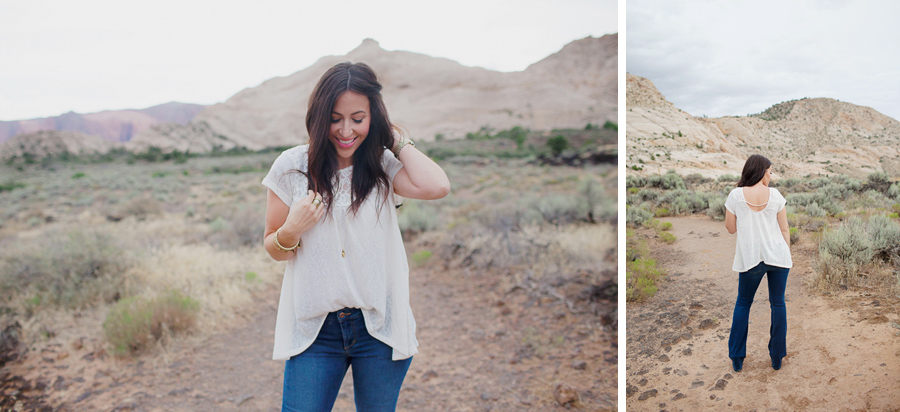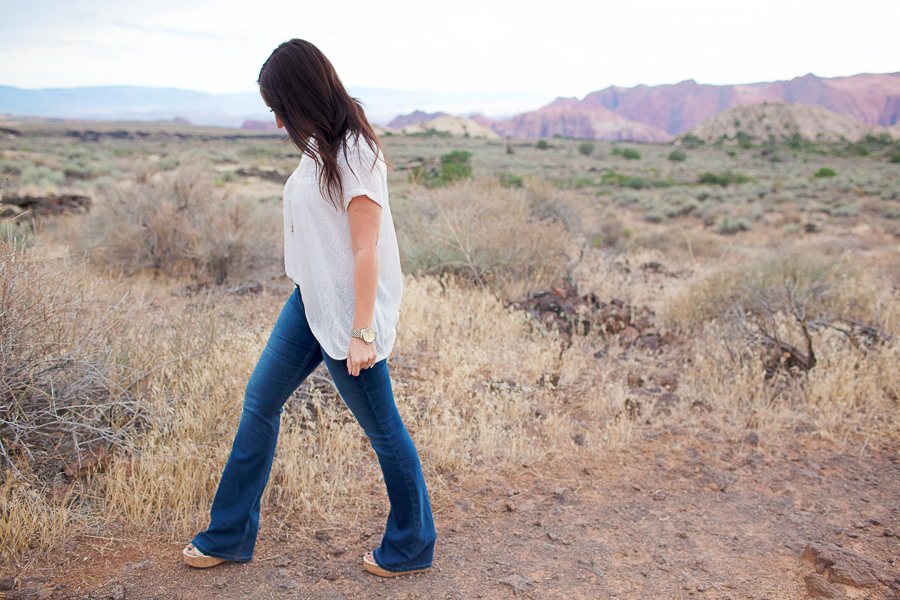 Photos taken by my favorite lady Ashley Flowers.  Book with her now. You won't be sorry!
I'll be sharing more styled outfits from BLB, but until then, if you're in the St. George area – go check them out! You can also order through their instagram if you're not local. 🙂