Another lovely anniversary down on the books.
Actually, I don't remember last year's anniversary and don't even think I posted a single thing about it.  Maybe we forgot? Probably we were just trying to manage a new baby and a kitchen remodel and adjusting to three kids, so I'll give us a break.
This year however, we carved out a single night in our busy June to devote to just our marriage.  It was lovely.
We enjoyed church as a family, then we snuck away and left the girls in the care of Grammy.  We had about 24 hours to do whatever the heck we wanted, so we tried to make the most of it.
First stop: smooches on the front porch.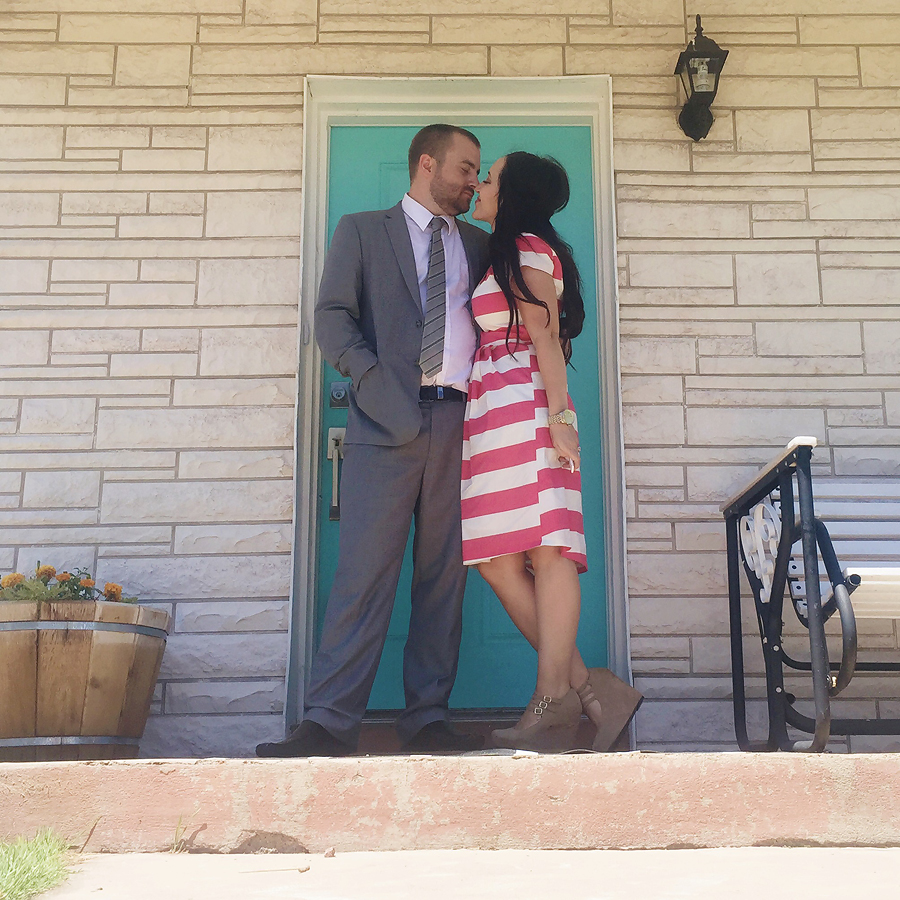 Followed by a quick stop to TJ maxx (because one of us (me) didn't get the other (him) a gift on time.) – One of the reasons that being married to Mr. Miller is the best is because he doesn't care about stuff like that.
I also reminded Mr. Miller that "our lovers getaway started now – not when we got to our destination so remember to be super romantic and lovey."  Then he drove me to Fabulous Freddy's to get me a drink because that is the ultimate romantic and lovey thing for me.  And then I said "Seven years has done us well, Mr. Miller." and he casually smiled, because that's what Mr. Miller does when I give him credit.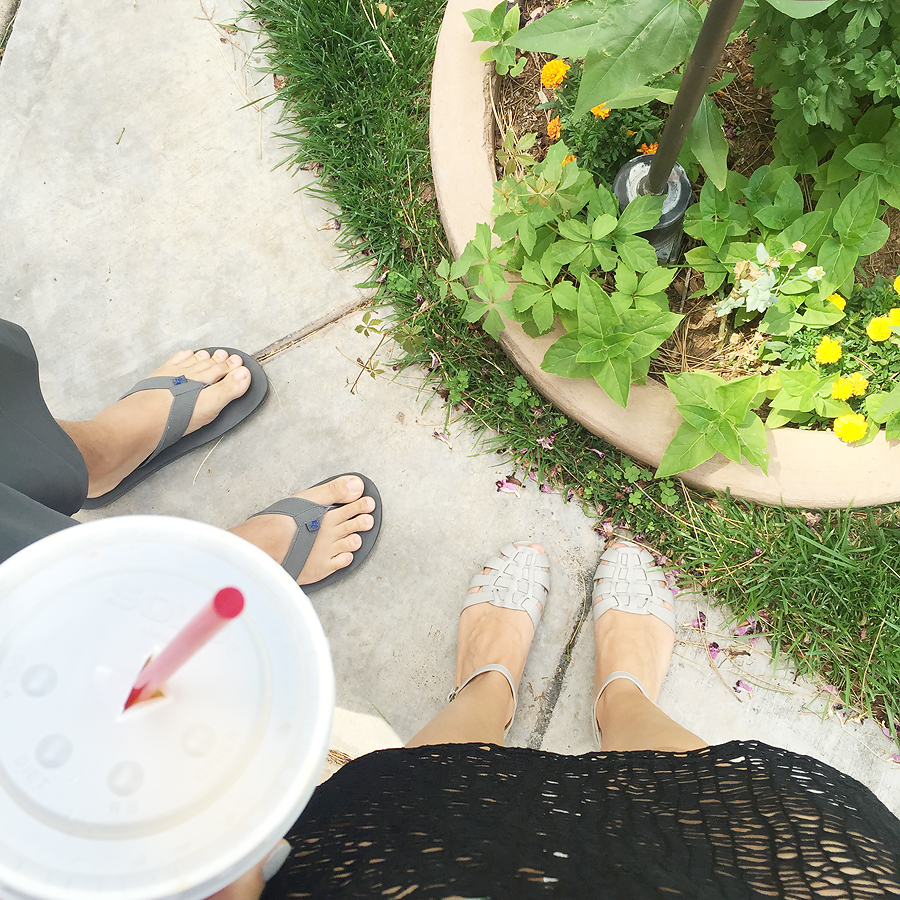 Then we ate a rather delicious lunch of el pollo loco en route to Springdale, Utah.  Which has become "our place".  Also, you betcha we stayed at the Cliff Rose. (mention me if you stay there, and maybe they'll start letting us stay for free – just kidding…)
The priority on my list was pool, pool, pool time.  The only requirements were lots of sun-bathing and no "mom, watch this!" being yelled at me one time.  Mr. Miller agreed to my terms.
Also, Cliffrose is quite possibly THE most beautiful place in the world.  We enjoyed a delicious dinner at Oscar's, after which we enjoyed a rainbow.  A freakin' rainbow!  It was the perfect night.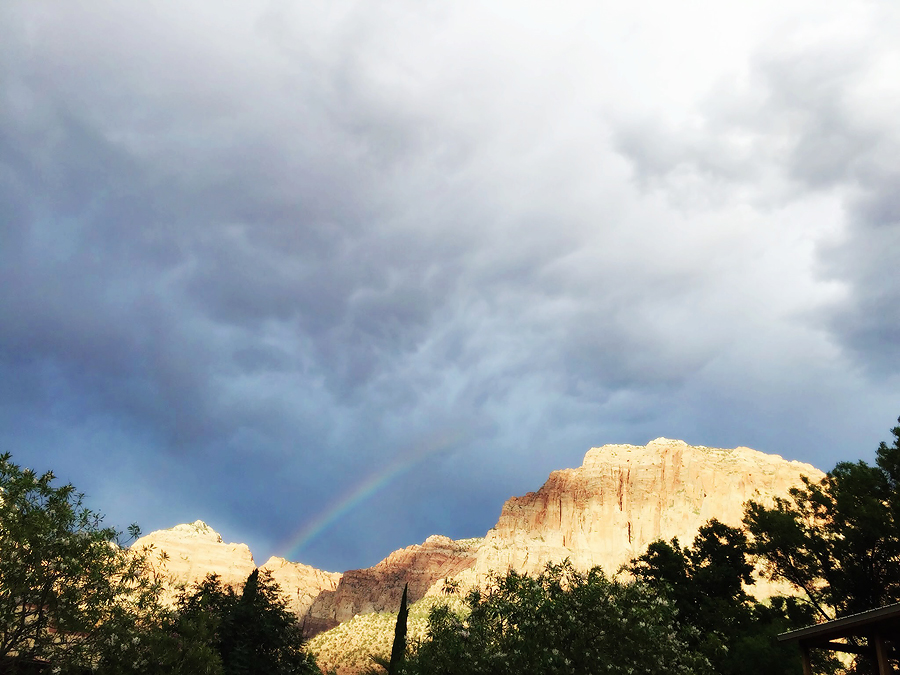 We enjoyed the rest of the evening on our deck, smelling the sweet smell of freshly rained desert (which is THE BEST smell in the world, second only to newborns) ate our carrot cake (a must at oscars), and went for a dip in the hot tub.  We tried to stay up late, but really we were in bed by 11 and that was a stretch. Ha!
The next day we had a yummy brunch, took a walk, and went to the pool for more uninterrupted sun time.  I also got a swimming lesson in there which was equally catastrophic and successful.  I hope by 10 years, my yearly swimming lessons will have paid off. 😉 We got back home by evening to our three happy little girlies.
We have worked dang hard for our happy marriage and sweet little life and I am so proud of us.
Celebrating 7 years has been H-A-P-P-Y.