We had a wonderful Easter weekend!  Easter is my all time favorite holiday, and this year didn't disappoint.  My sister, Ali was in town so that is always some good quality girl time – big and little.  I love watching my girls enjoy their auntie.
General Conference was this weekend – my favorite.  We had lots of things going on with Easter and backyard projects starting, but we tried to snag in the live sessions wherever we could.  I had such a sweet moment at home while our girls colored their conference packets and Brady and I listened to the words of our church leaders.  My heart was so full, I thought it would burst right out of my chest.  God has done so much good work in my life, and I am so grateful.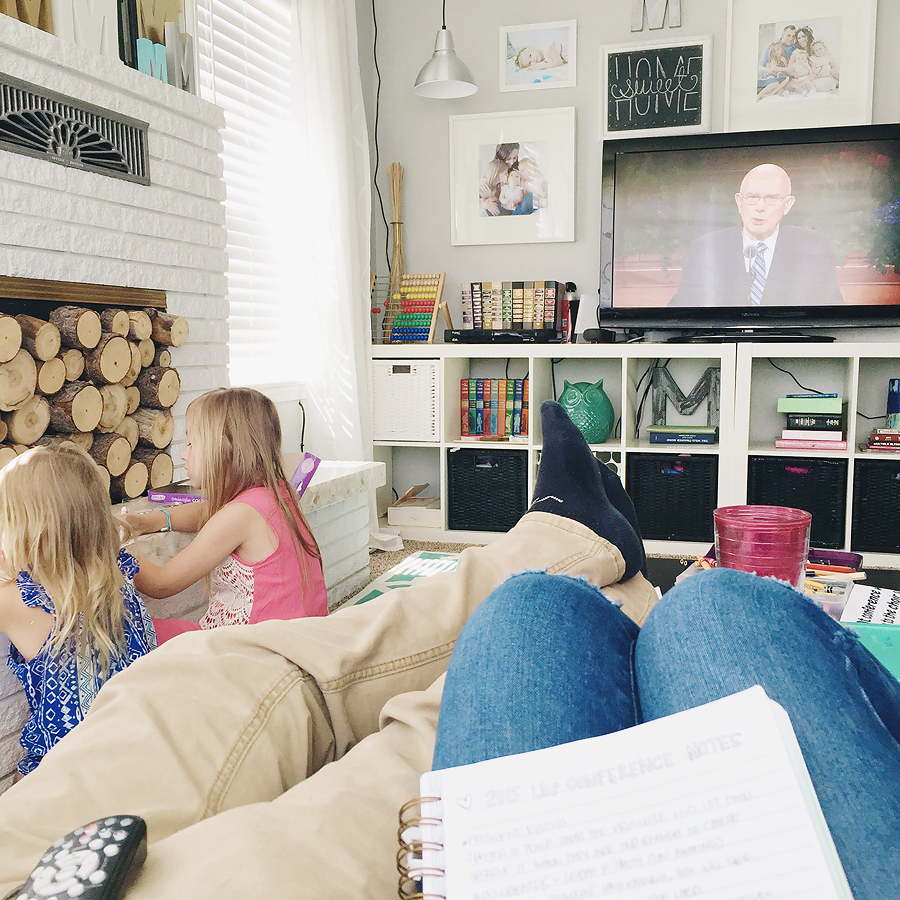 On Sunday, the girls woke up and searched for their hidden Easter baskets (sans candy this year, bad mom moment!).  After our Easter breakfast, Stella came to sit with me on the couch while I nursed Grae.  She said, "Mom, I know that Jesus died for us." I got chills as she continued, "He died on the cross, and his mom, Mary, said the sweetest thing! She said 'Don't kill him! He's my son!' Sad, huh." I agreed that was very sad and I thought about that moment in a way I hadn't ever before.  She said, "3 days later, he rose again and said to his mom, 'don't touch me, I haven't seen my dad yet.'" We then talked about how that's when Jesus made it possible for us to live with God again.  Jesus unlocked the gates of Heaven, we were told during our conference sessions.  I was so surprised by how much she knew about it, since I wasn't the one to teach her.  In fact, I didn't even know all of those details.  There have been so many moments that I have learned from my girls about Our Savior, and I am so grateful for their loving example.  The true meaning of Easter was all around us.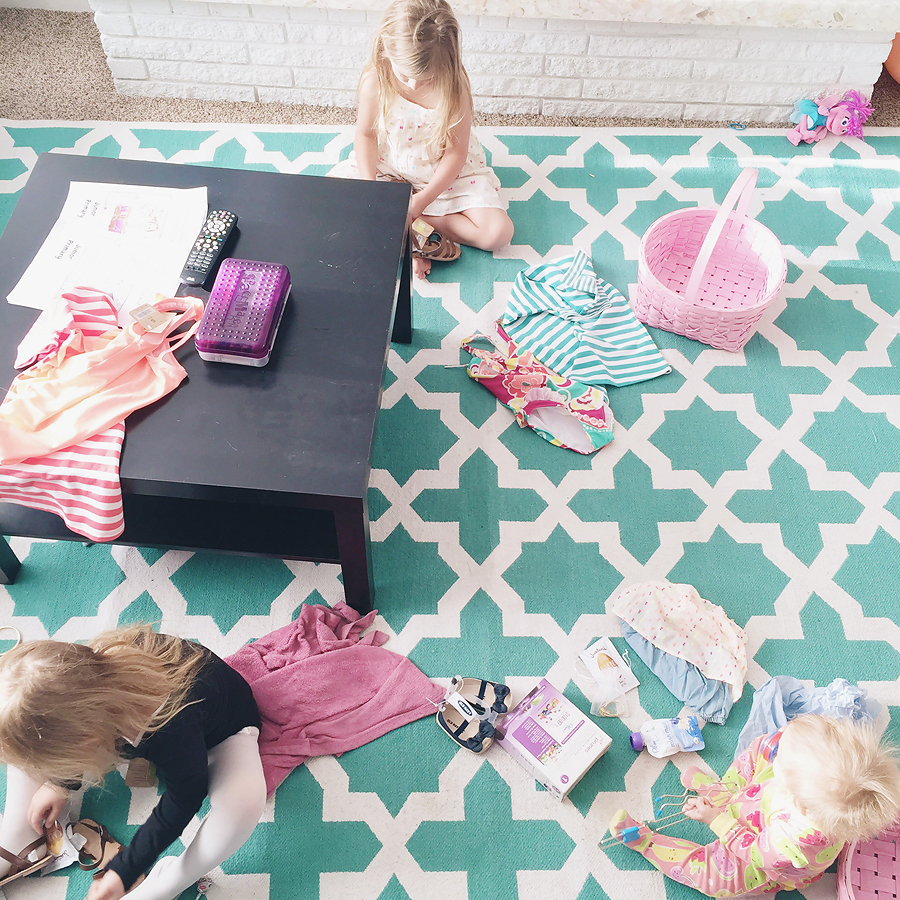 After the morning session of conference, we headed up to Pine Valley where our sweet friends were blessing their new little baby.  What a special day!  Tears fell down my cheeks as Seth blessed his darling girl and the spirit filled the room all around us.  What a neat experience, and one I'm so glad we were able to share.  Pine Valley chapel is so neat!  You enter the doors and can feel you're in a sacred place.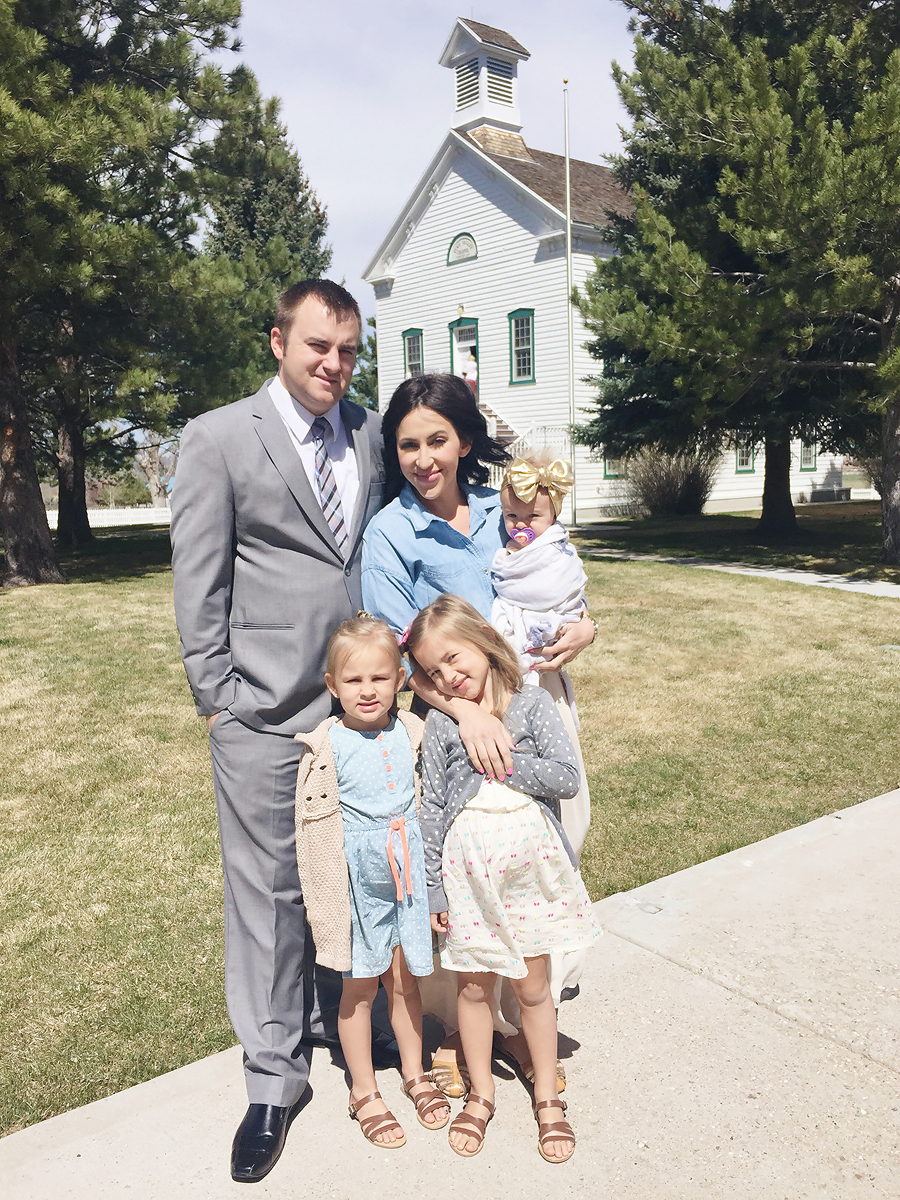 The perfect ending to our Easter Sunday was a family bbq full of cousins.  Two out of my three sisters were here and it was so nice to let the girls enjoy some of their Salt Lake cousins.  We can never see to get all four sisters together at once, but I try to soak up the time we have no matter what.  This Easter was a beautiful one, and possibly my most favorite yet.  Our day was just light and easy and filled with so much goodness.  I sure know that Our Savior lives and loves!
General Conference is something I look forward to every time!  There were some great messages this weekend.  You can catch up here!