My family has had a rough go of winter this year.  It seems at least one of us has been sick since Christmas!  We were supposed to spend our first weekend of Spring Break at the beach, but Grae, Stella, and Brady were all still down and out by the time our trip was planned to leave, so we missed our weekend plans in California.  By Tuesday, everyone seemed to be on the mend, so we decided to not waste a week of no school and head down to the beach after all!  It has been my experience that these little last minute trips are usually my favorite.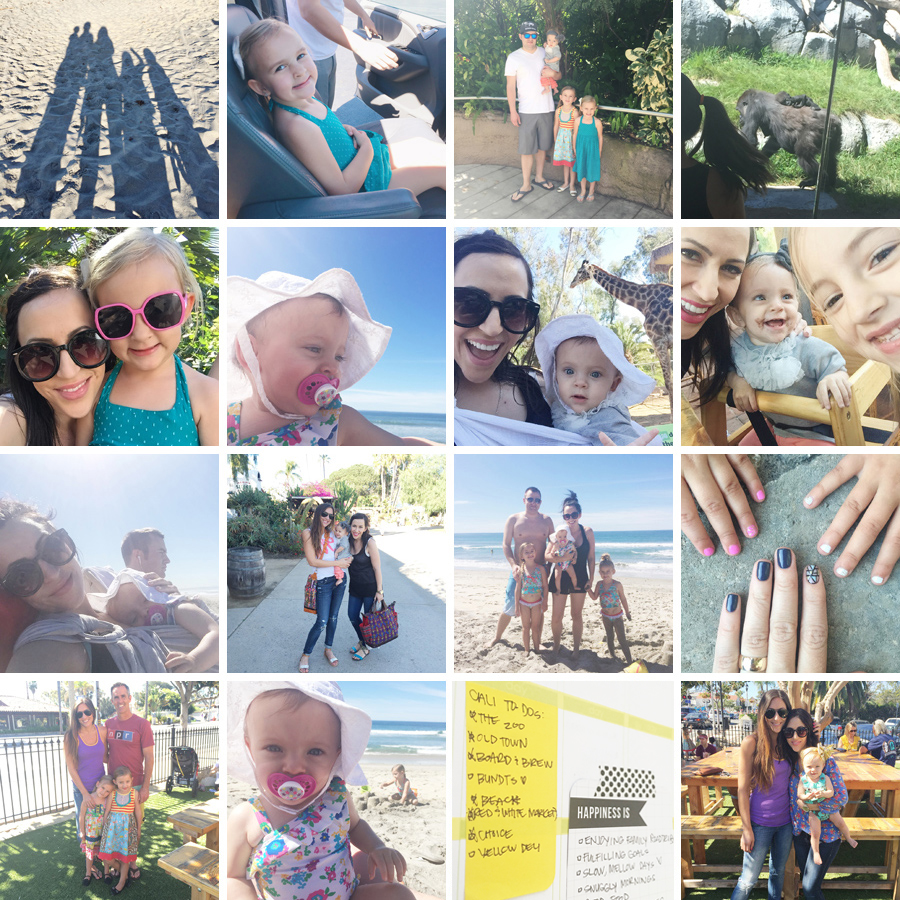 Instead of planning our whole itinerary or scheduling around other people, we made a little list of things we wanted to do while we were there and each day we crossed a few off.  This was the funnest way to travel!  Everyone made suggestions on the list and we had fun seeing what was next and having our options right in front of us.  Traveling can be stressful, especially with young kids.  We have learned a few tips along the way that has made life a little easier for us.  Enjoying the journey and not just the destination is crucial, I think.  What takes my sister 6 hours to drive by herself, takes my family of five 8 (sometimes 9) hours.  We stop often to keep everyone happy.  Being in a hurry and having high expectations are serious enjoyment killers on a trip, I will tell you what.  We have had trips where we had too much planned and we all ended up bickering most of the time. Here are a few of my own little tips for making life on the road a little easier with the little ones.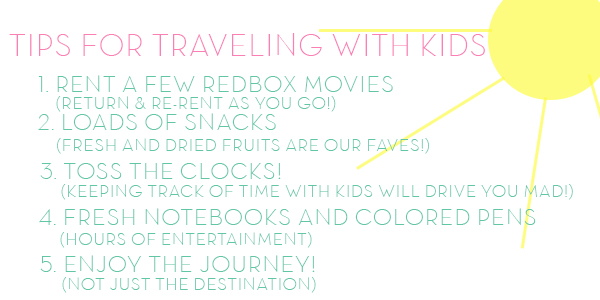 We tend to be on the road a lot as a family.  We get restless and thirst for adventure every so often.  I love being at home, but I also love experiencing that home is where we're all together.  For us, home is also at the beach, it's in the car on long drives, it's experiencing new things together, eating our favorite foods together, living our lives together.  Sometimes hitting the road is just exactly what we need as a family to reconnect and reboot.  My girls are such good little travelers (Grae not so much) and I looooove seeing their little faces light up at that first peek of the beach.  On the ride home, I love my long chats with Brady about life and goals and who we are to ground me and to connect us as a couple.  I love watching Grae experience these family traditions for the first time and seeing how she adds to our family dynamic.  This trip was a sweet one, and I look forward to more adventures with this crew of mine.