Welcome back to photo tip Tuesday!  Today I am sharing some sweet pictures I had the opportunity to take of my dear friend Mikell who just delivered her first baby girl YESTERDAY!
I am currently not taking new clients, but I am slowly getting back into the groove and have exercised my creative side with friends and past clients over the last year.  Hopefully I can get caught up on blogging all these sweet sessions.
Today I am talking a little bit about CONNECTION.  Connection is the gasoline that fuels a session for me.  It's what makes me a "lifestyle photographer" and not a "portrait photographer".  I seek out connection wherever I can find it – in siblings, in a couple, in a mama with her babe.  It is there if you look for it, and if you're really lucky, you can catch that connection in your photography.  This has become my niche.
I get asked often how I capture these natural moments in my photography.  While it takes lots of practice (and possibly some natural talent.. I know wonderful photographers who cannot seem to shoot naturally, and I know wonderful lifestyle photographers who cannot seem to shoot posed – myself included.) I think this is the wonderful part of embracing the talent you have, and working on that.  That is exactly what I have done with my photography work and it has served me well.  ANYWAY, I am giving you some tips today on getting natural looking images.  I also use these tricks for my casual instagrams, or snaps of my kids, so even if you're not a professional photographer, you may be able to get some better snap shots of the ones you love most.
First of all, I am starting out with a beautiful  couple. I mean, seriously beautiful.  This is surely doing me some favors.  Also, they are in L-O-V-E, which is very helpful for shooting natural pics. 😀
For the pictures of Mikell by herself, I just simply talk to her the whole entire time.  When I get quiet, my subject gets uncomfortable.  So I just chat away.  We were talking about how beautiful she looked pregnant and how exciting it will be to deliver this sweet little girl.  I asked her questions about her pregnancy and baby.  Having her focus in on her pregnancy during her maternity shoot, I loved how I got her natural emotion and how she felt about it captured in these shots.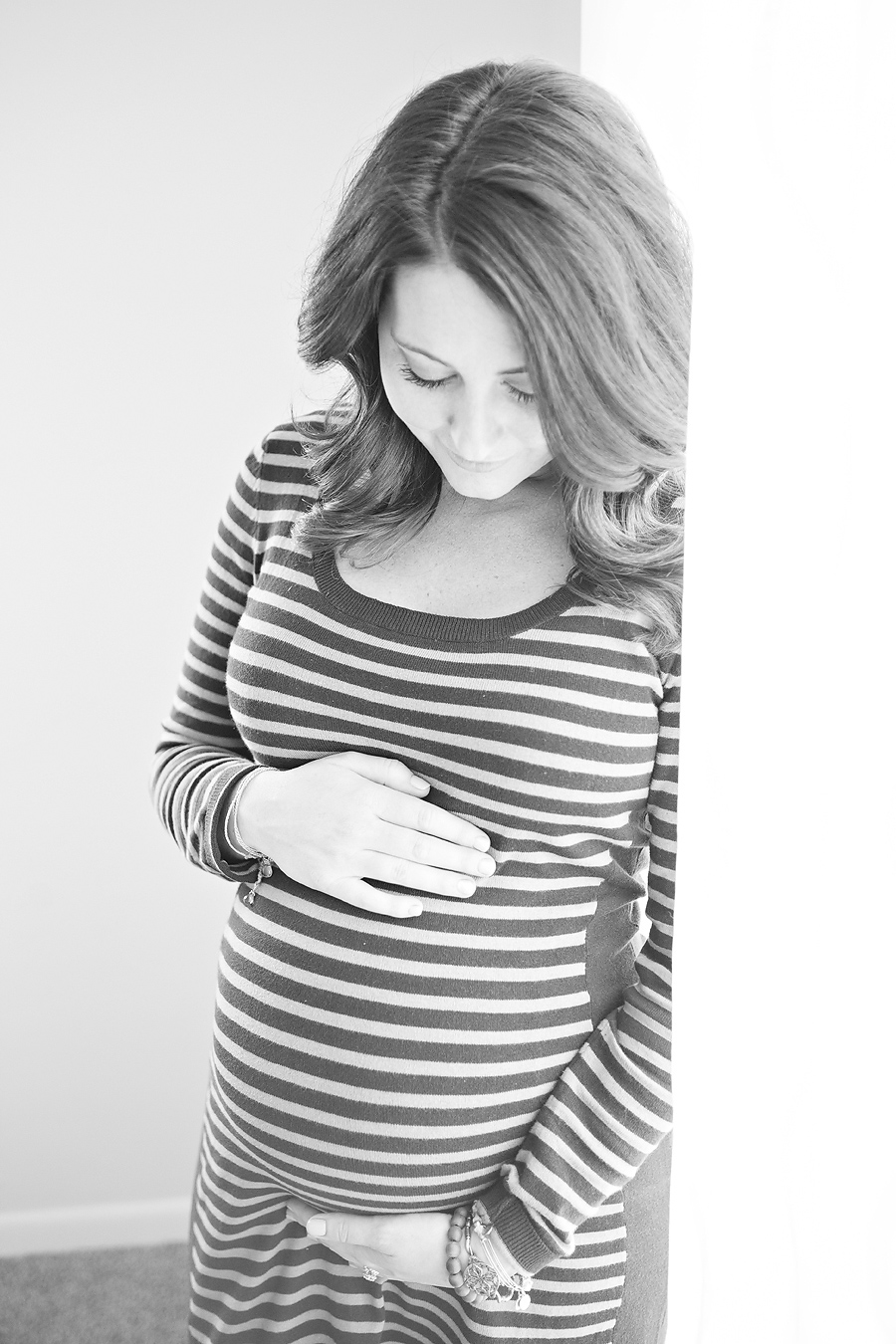 When we brought Seth in, I knew I wanted something cozy and natural feeling, so I asked him to stand behind her, positioned them how I wanted the light on them, and then continued talking.  For couples, I like to prompt them with actions so I can capture a little movement.  Instead of positioning Seth's head right near Mikell's neck and then saying "hold that, let me snap the pic" I'll just ask Seth to stand behind Mikell and then when I'm ready I'll say "Seth, nuzzle into her neck a little bit, get nice and cozy, love on that belly of hers!"  Seth is then able to do these things in a natural way, and the couples natural connection shows through.  I love the movement in these shots.  They were all taken one after another in about an 8 second time frame.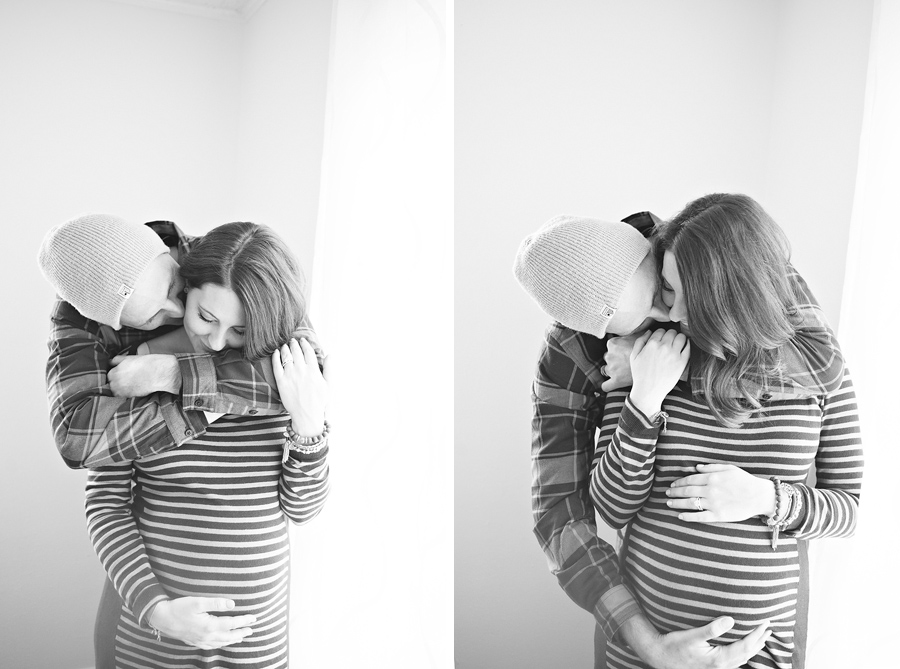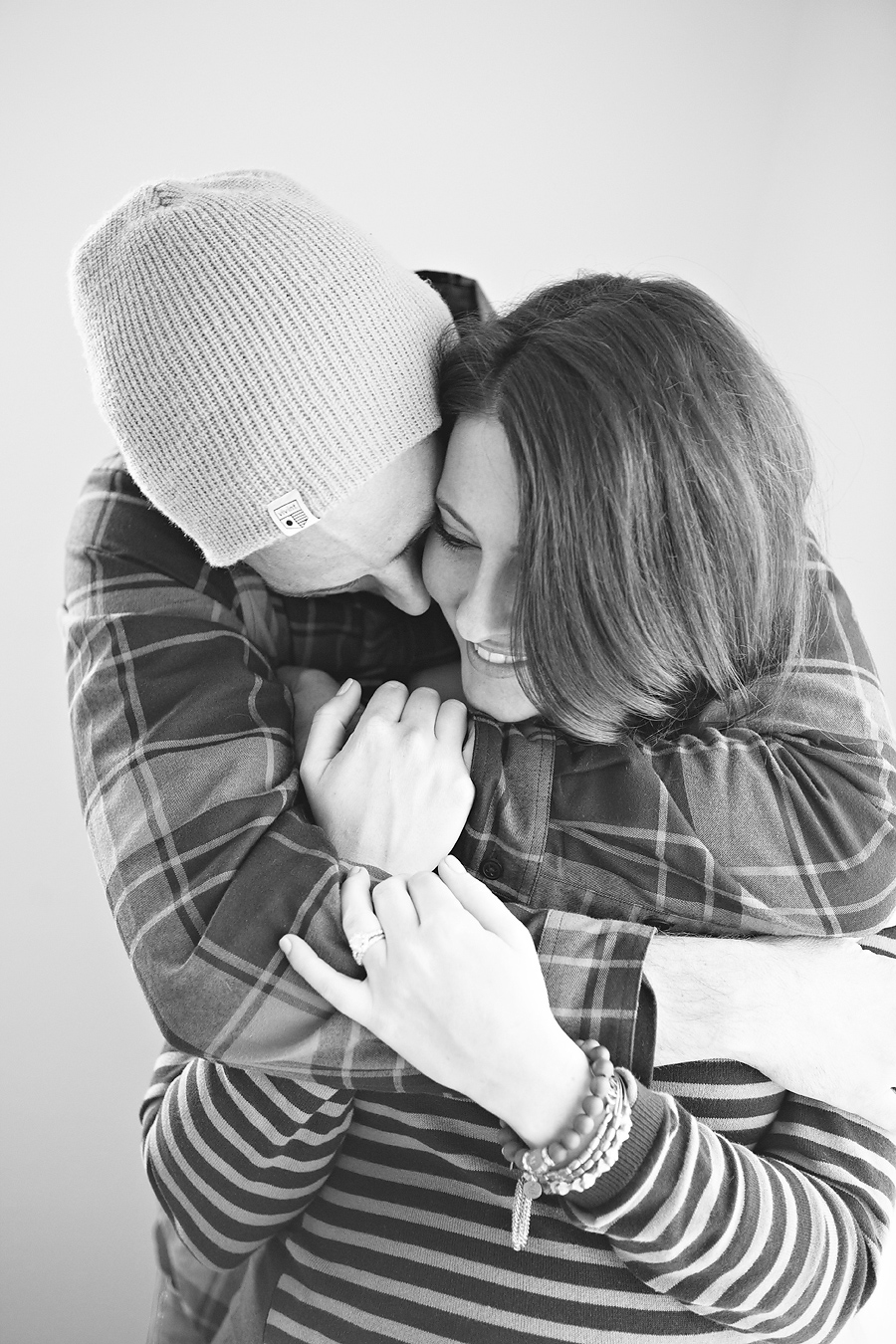 By allowing this couple to be themselves, we were able to keep this shoot so simple and relaxed, all shot right by a window in my home.  This session really focused on the connection they have in this sweet season of life.  That's my favorite favorite favorite kind of session.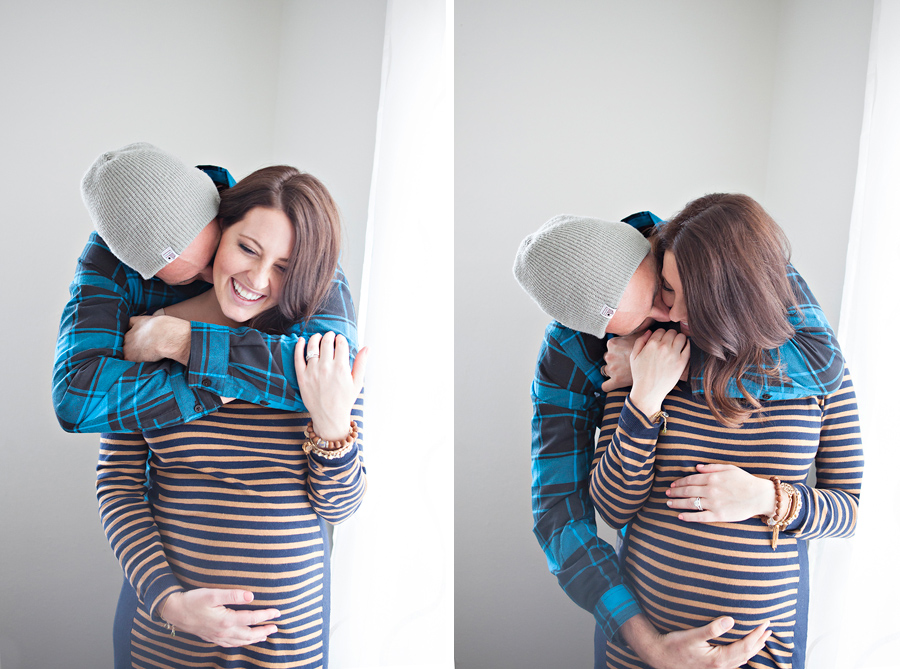 Mikell was right at home with pregnancy and it shows.  I know she'll wear motherhood just as beautifully.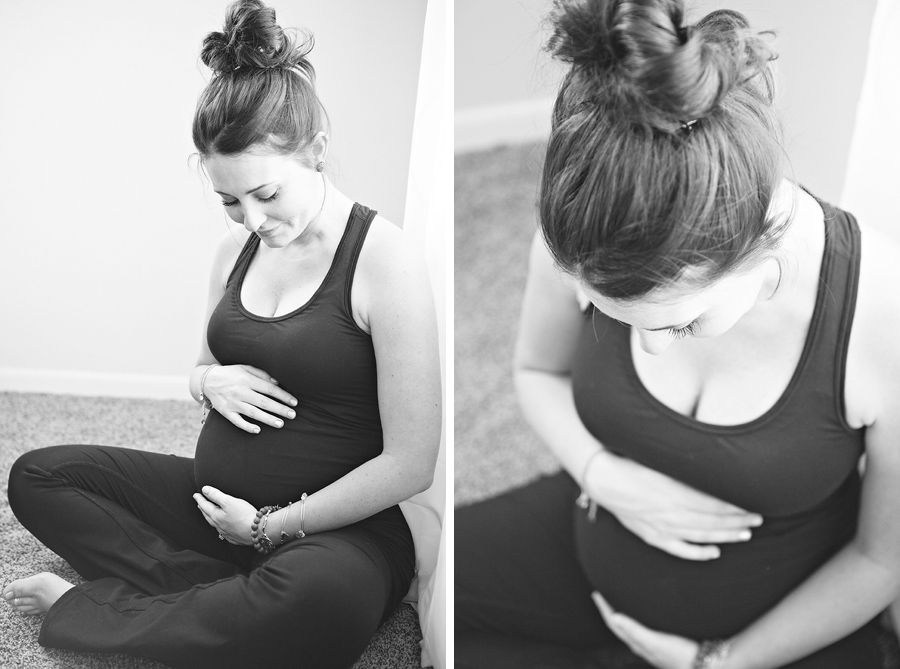 These images were shot in natural light and edited with my custom actions.
actions used: At the Studio, Light & Hazey at 50% and Add Some Cream at 20%.  Black and whites were edited the same and then with Black and White 02.  I used the print resizer for Mikell's copy and the web resizer for my copy.  I promise you guys, these actions are the serious jam. 😉  Not a single detail was left unnoticed.  You can purchase these actions HERE.
What other kinds of things would you like me to explain on photo tip tuesday?  I'd love to hear your input!
xoxo