Before we even moved into the house, I knew something had to be done with the front door.  It needed to make a statement.  And after years of renting, nothing says "we own this house" to me than a bold front door.  I had been dreaming of painting my own front door since I was 3 and my mom painted our front door a nice, bright shade of red! Bold front doors run in my blood.
So we moved in, had a baby and began deciding which shade we would paint it… Actually I would have liked to replace it all together, but realized I didn't have a money tree growing in the backyard and I didn't have an extra $3k to shell out on a great front door.  Painting it would be a much more cost-effective option.  After much thought, many trips to the paint store for more swatches, and multiple opinions later, I decided I had had it.  I woke up one morning, made a decision on a color, strapped my baby to my body and painted the door before my husband got home from work.  (Surprise, Mr. Miller!  You're a good sport!)
As a creative person, I am really good at having ideas and REALLY bad at making decisions.  I will sit for months on paint swatches before I can make a decision.  MONTHS!  I drive myself crazy.  So for me to pull the trigger on the front door color was a big deal – and my goodness, it was a rewarding decision.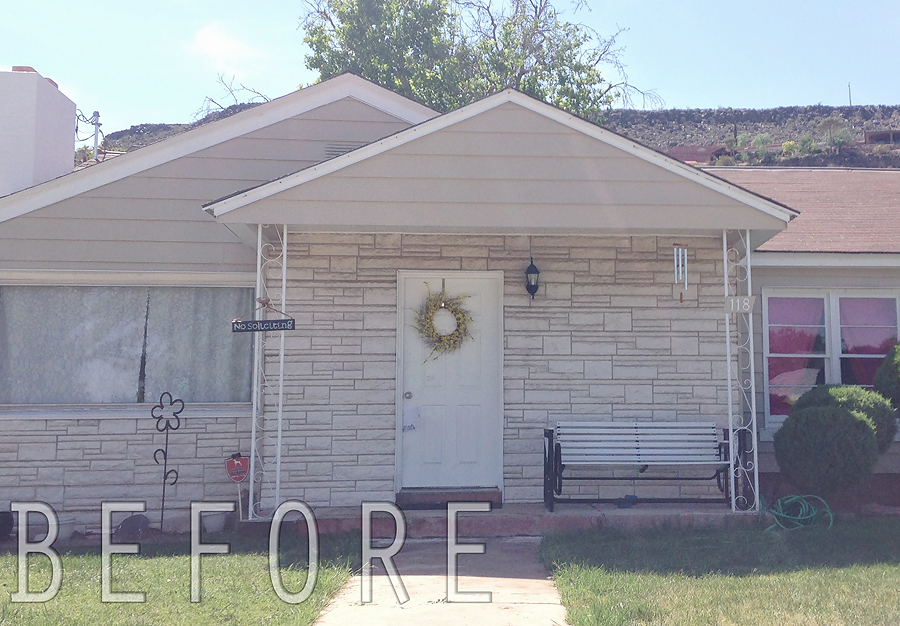 I consulted with my good friend, Google, on the best way to paint a front door before I began.  I chose the easiest way possible by cleaning the door really well, skipping over the priming step (because it was already white) and painting thin, even coats with a small sponge roller, letting each coat dry completely before starting another.  After 2 coats, I was pretty much done.  Just some small touch-ups and the door looked pretty much perfect. (HERE is a good tutorial for ya)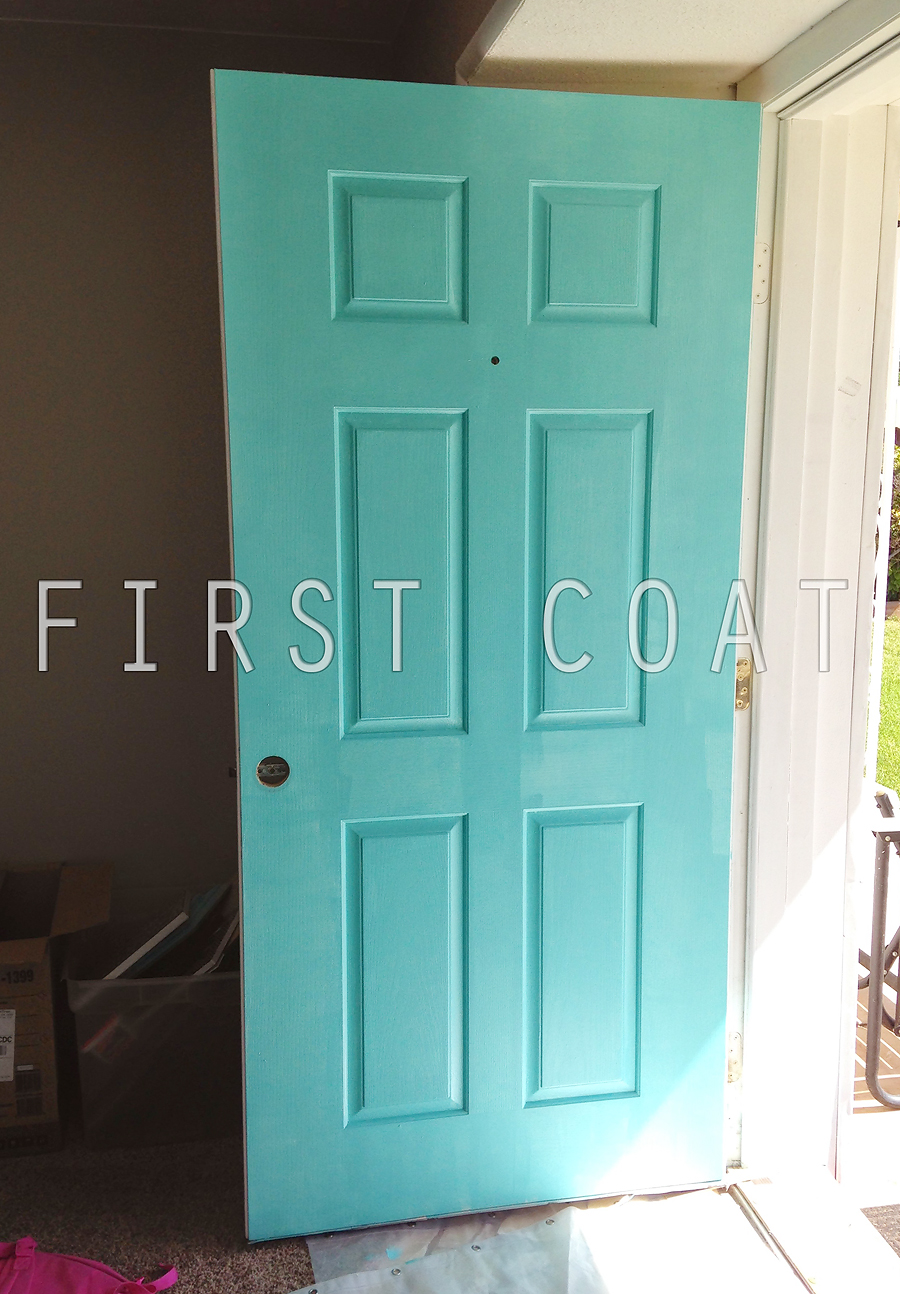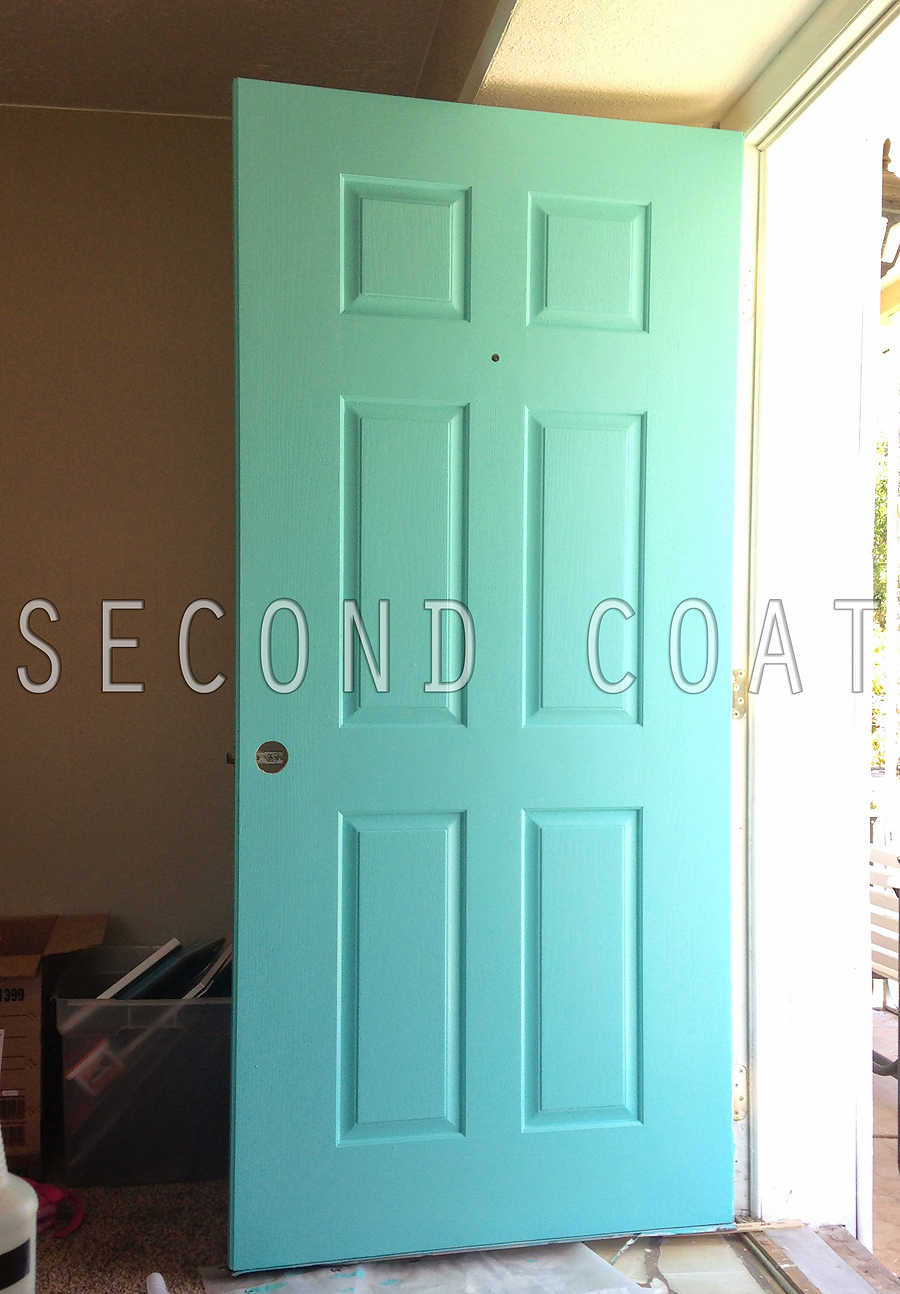 After the door was looking so rich and beautiful, I decided it would be a crying shame to put that bland old door knob back on.  I found that door knobs weren't cheap, but after getting it on, so worth it!  It really made a difference in how the door looked.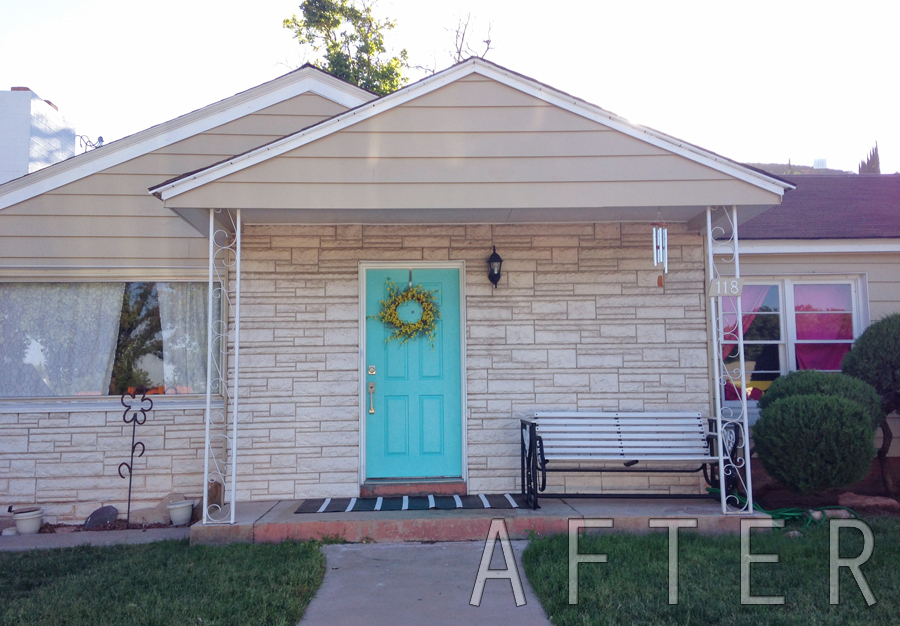 So now our house looks as happy on the outside as it feels on the inside.  I love that!
A $15 quart of paint was all it took to give this door a totally new look.  $140 for a new deadbolt and door knob and I had a completely new front door!  The best part is, it was so easy that if I get sick of the blue, $15 and one morning of my time and I can have a new color of my choice. (But I don't think I'll ever get sick of that bright, cheery blue!)  So if you are putting off painting your front door – STOP IT OUT! You will be so thrilled with yourself when you're finished.
We have a lot of plans for the outside of this little home of ours, but the front door was a perfect first step.
(also note that this was soon after we moved in and we since have matching window treatments and a cleaned up yard. 😉 )
And because I know you're considering painting your front door teal now (it really is the happiest color to come home to!) the color is Valspar "Retro Chic".  Have at it, sisters!