This year I got majorly behind.  December snuck up on me and I hadn't figured out holiday cards or pictures which is super unlike me.  I had kind of decided to just wait and not do a family picture this year because we're having a baby in 3 months and it will be outdated soon anyway.. still the thought of not documenting THIS time was eating away at me.  When we were blessed with that snowstorm a few weeks ago, I decided that day we would try our hand at a family picture with the help of my tripod in our good ol' backyard.
For being totally and completely last minute and unplanned, it was actually our smoothest family pictures to date.  The girls behaved, it took all of 5 minutes and I didn't have time to obsess ahead of time about clothes, etc.  It was quick, but I managed to get a few shots I loved.  I barely got our cards out before Christmas (thank you to Miss @ericapatten for helping me with my card design!), but I did get them out!  I wish I could have sent one to each one of you!  Thank you for loving my family and for caring about keeping up with us. 🙂
Kisses to all of you from the Millers!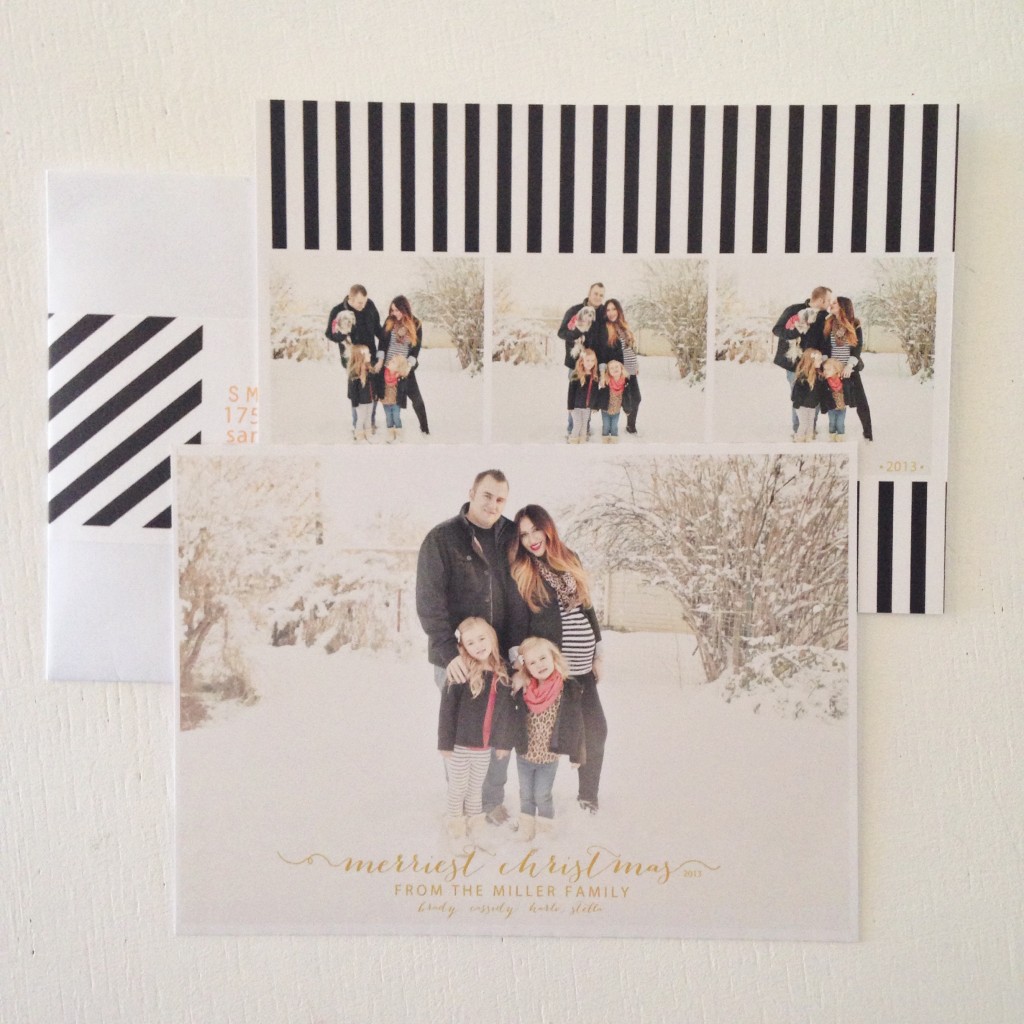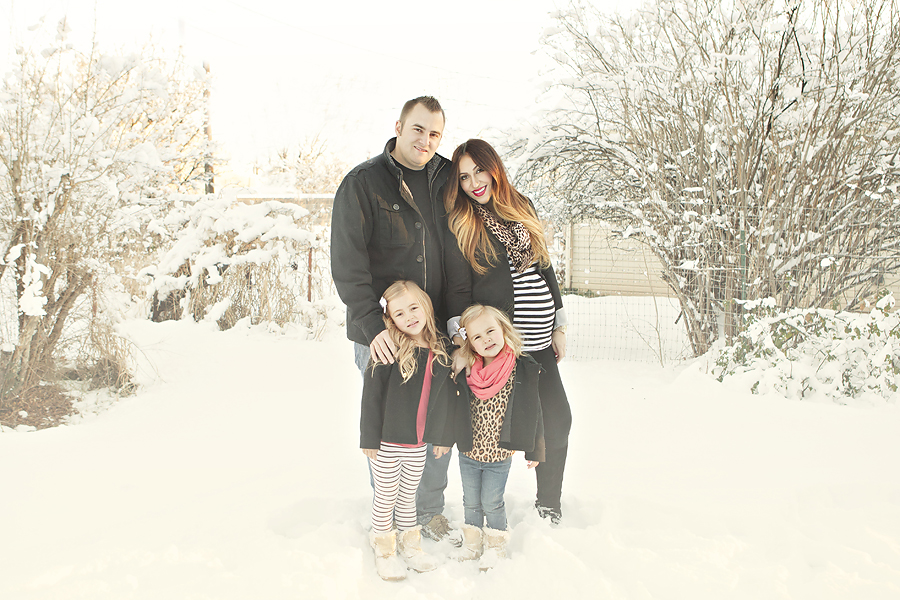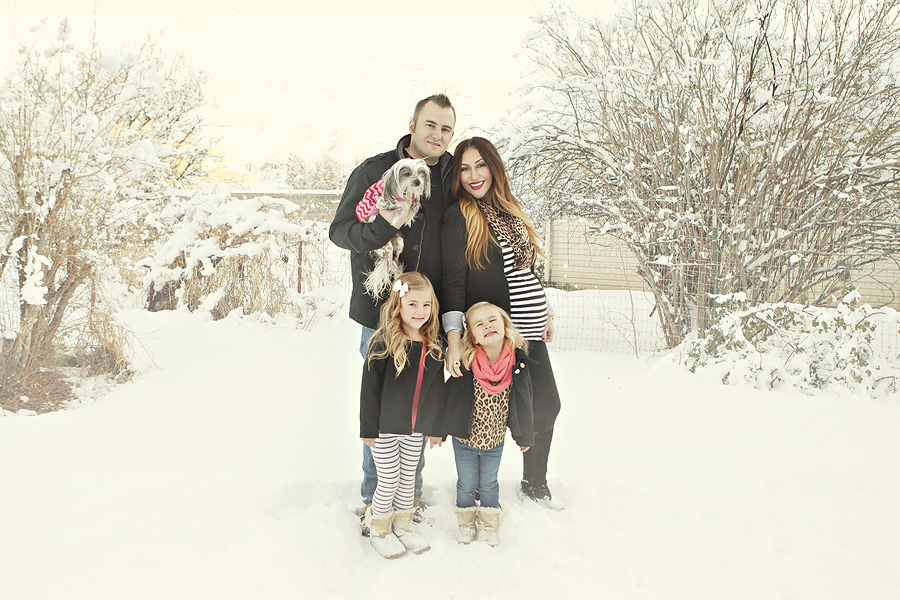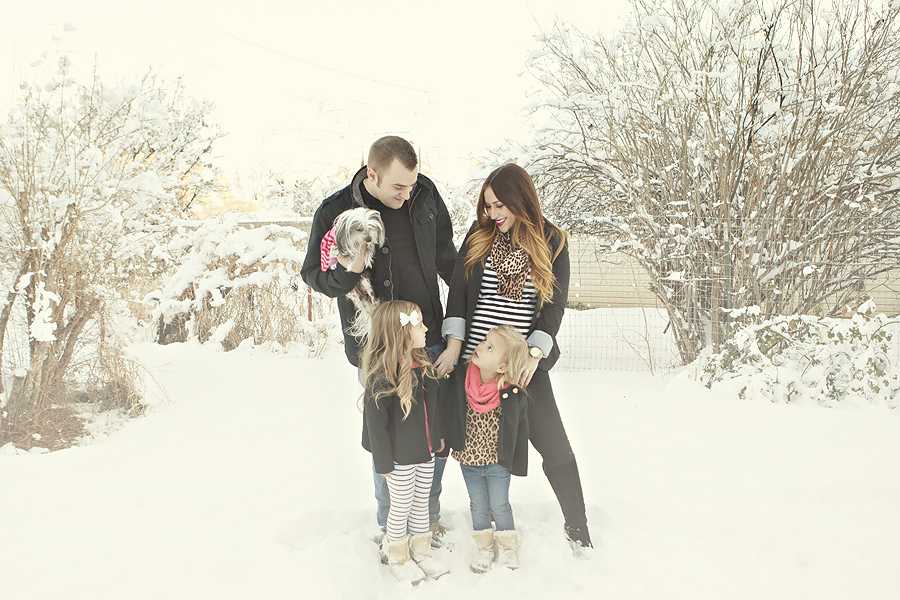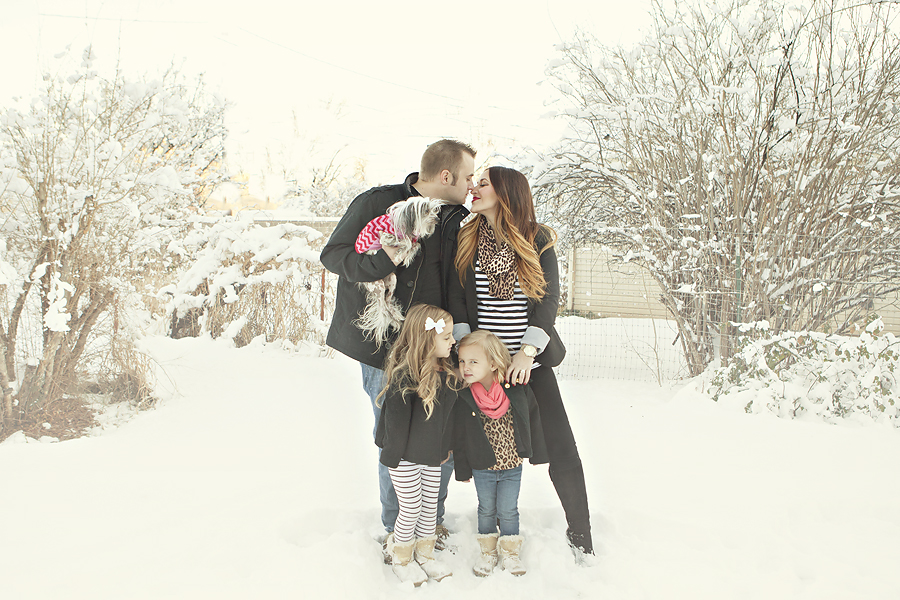 I'm hoping normal blog posting will resume in the new year – until then, keep up with me on instagram @cassmiller.  Any suggestions of what you want to see more of on this blog for 2014?
(Besides our new baby girl, of course! 😉 )