We had a box of baby clothes delivered to our door this week (thank you, Cher!) and my girls have been playing with them NON STOP since they arrived.  They have folded and re-folded them at least a hundred times.  They have induced all sorts of squeals and giggles over how tiny and ruffly and cute they are.  Yesterday after Harlo went to school, Stella begged me to let her try one of the dresses on….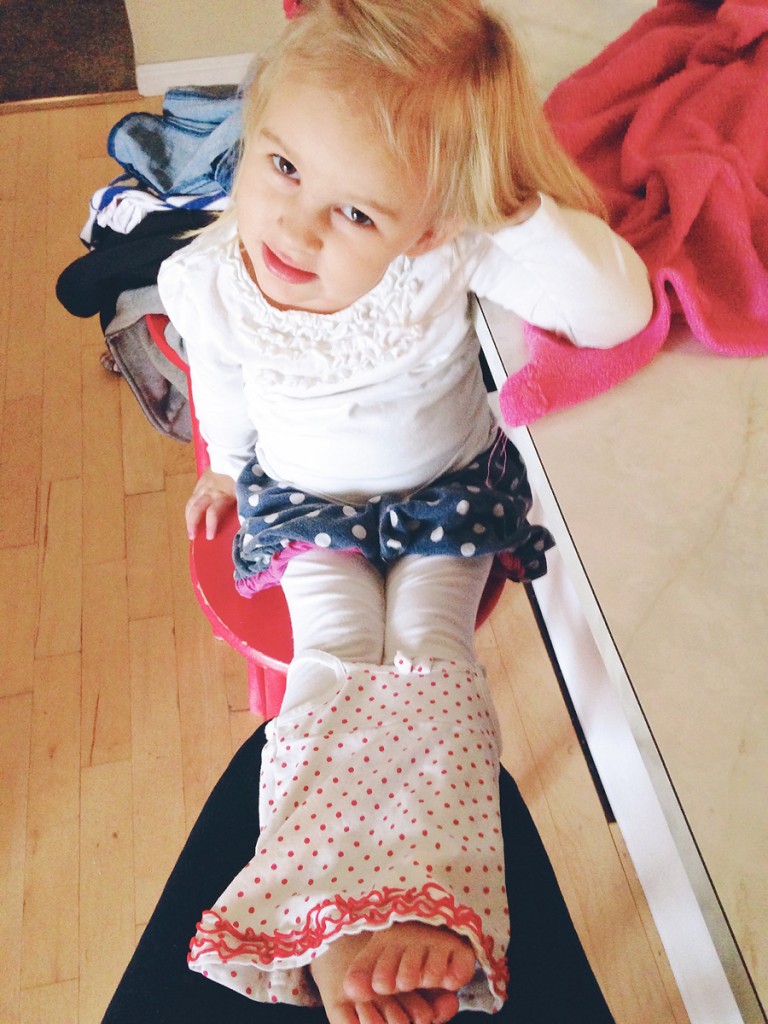 She was completely satisfied with that.
After that, we had to pick up my friends little girl to watch for just a bit and I got to practice having 3 little girls for about an hour.  It was pretty fun.  I also got to park here: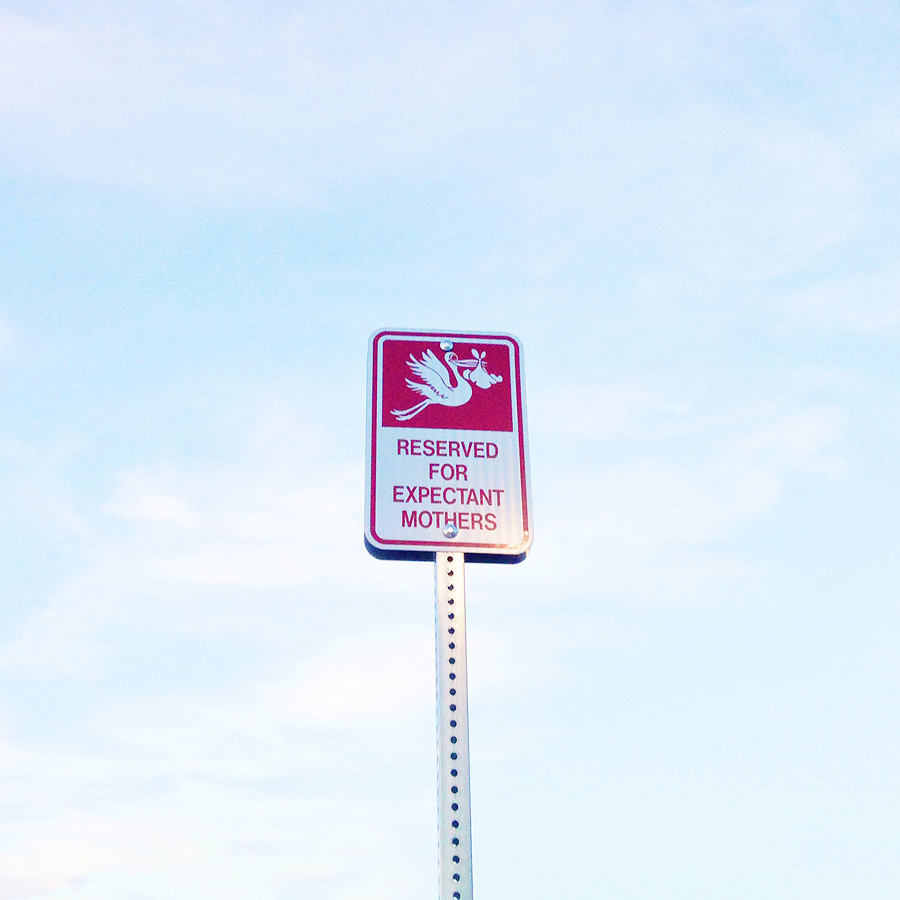 It always makes me feel uncomfortable to park in these spots, but in this case a good spot was necessary and I was happy to be able to park here with pride! ha.
 I also spent the better part of the morning trying to decide (obsessing) between these two car seats that I think I have narrowed it down completely to… but seriously, red or grey??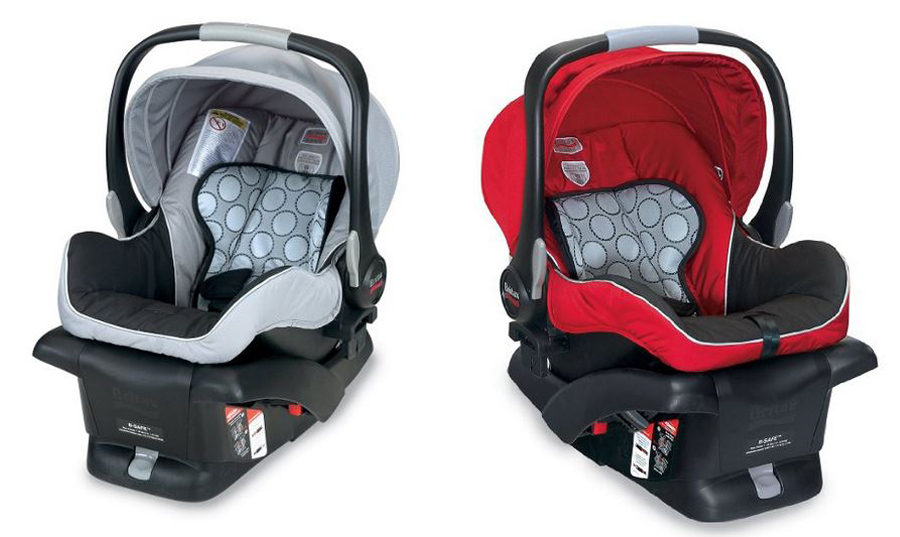 Because I had car seats on my brain, in the afternoon, I got a wild hair and decided to convert my girls' car seats into the back booster with high hopes of it saving us some time in the loading department now that they can buckle themselves, especially when I have 3 babies to load.  *For the record, I got 2 of the Graco nautilus 3-in-1 car seats when Stella moved to forward facing and I would definitely recommend going another route.  The buckles are soooo hard to buckle and un-buckle that either girl can do it themselves STILL.  They're hard to install and wash and as you might have guessed, convert to the booster seat. *  Hopefully I like them a little better now without the seat belt attachment, but I'm not holding my breath.
That wild hair lead to me cleaning and vacuuming out my entire car which happens…. never.  I'm pretty sure not even once.  I think it brought a tear to my husband's eye when he got home. ha.
We went on our weekly date night and after dinner stopped by Motherhood Maternity to check out some good ol' fashioned nursing bras.  Because along with my growing, growing tummy, I have other parts of me that are growing, growing as well. 😉 We left there without a bra, but with a massive pregnancy pillow under my husband's arm.  My heart was literally bursting the whole walk back to the car with him carrying a giant bag marked "the Snoogle" all through the mall.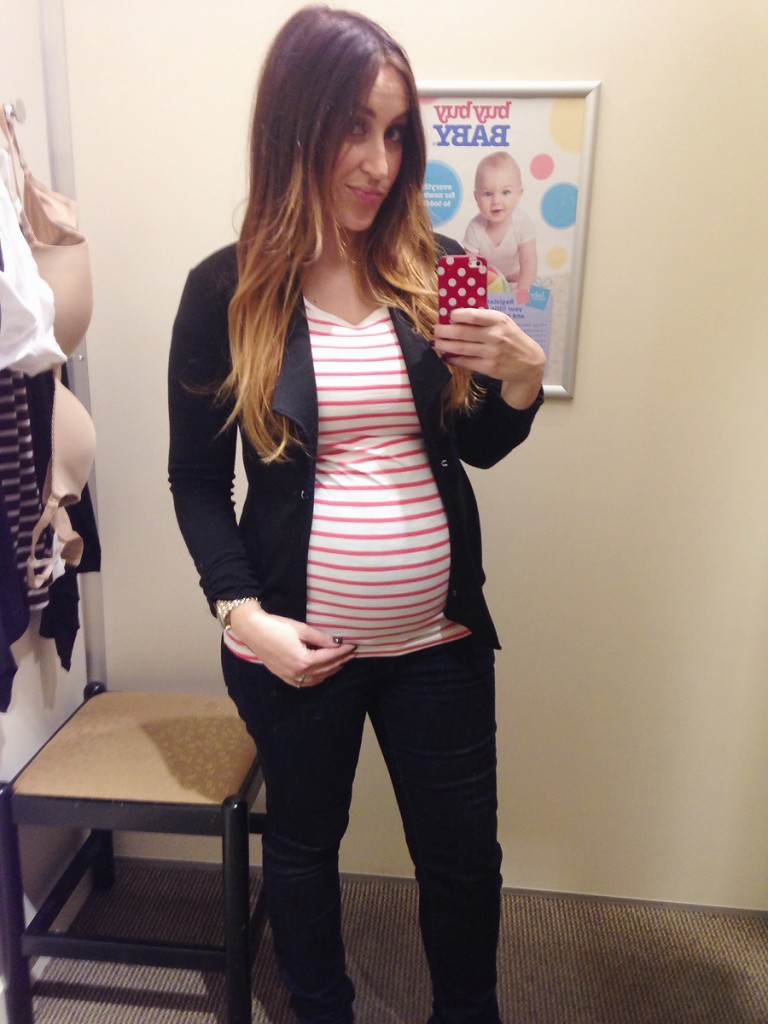 After that lovely episode, we still had time before we were due home and the mister took me to get my pregnancy's heart desire: bumbleberry frozen custard at Nielsen's.  It was right about this moment that I realized being pregnant with Brady's baby is probably my favorite past time: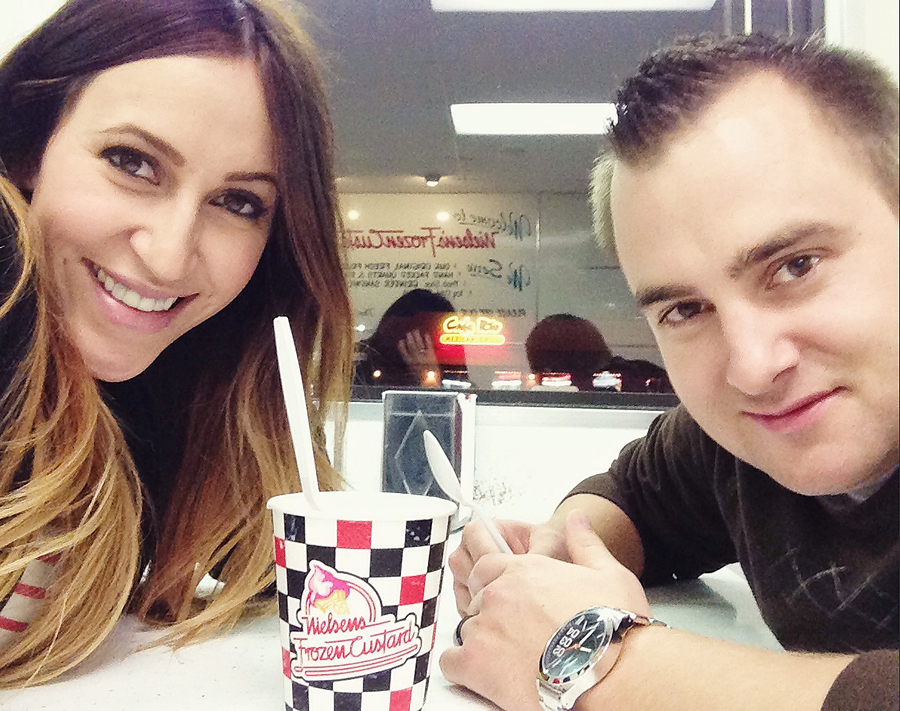 He has gotten so good at having a pregnant wife. (swoon)
After that long eventful day, my back ached and my hip was bothering me.  I headed to bed cradled in the most comfortable pillow in the world…. until about 4am when said pillow was violating my space (attacking me?) and swiftly got kicked off the bed all together.
I am officially undecided on the Snoogle.