Yesterday I woke up to a very ornery Stella.  She had an attitude that lasted nearly all day long despite my best efforts of changing her mood.. exhibit A: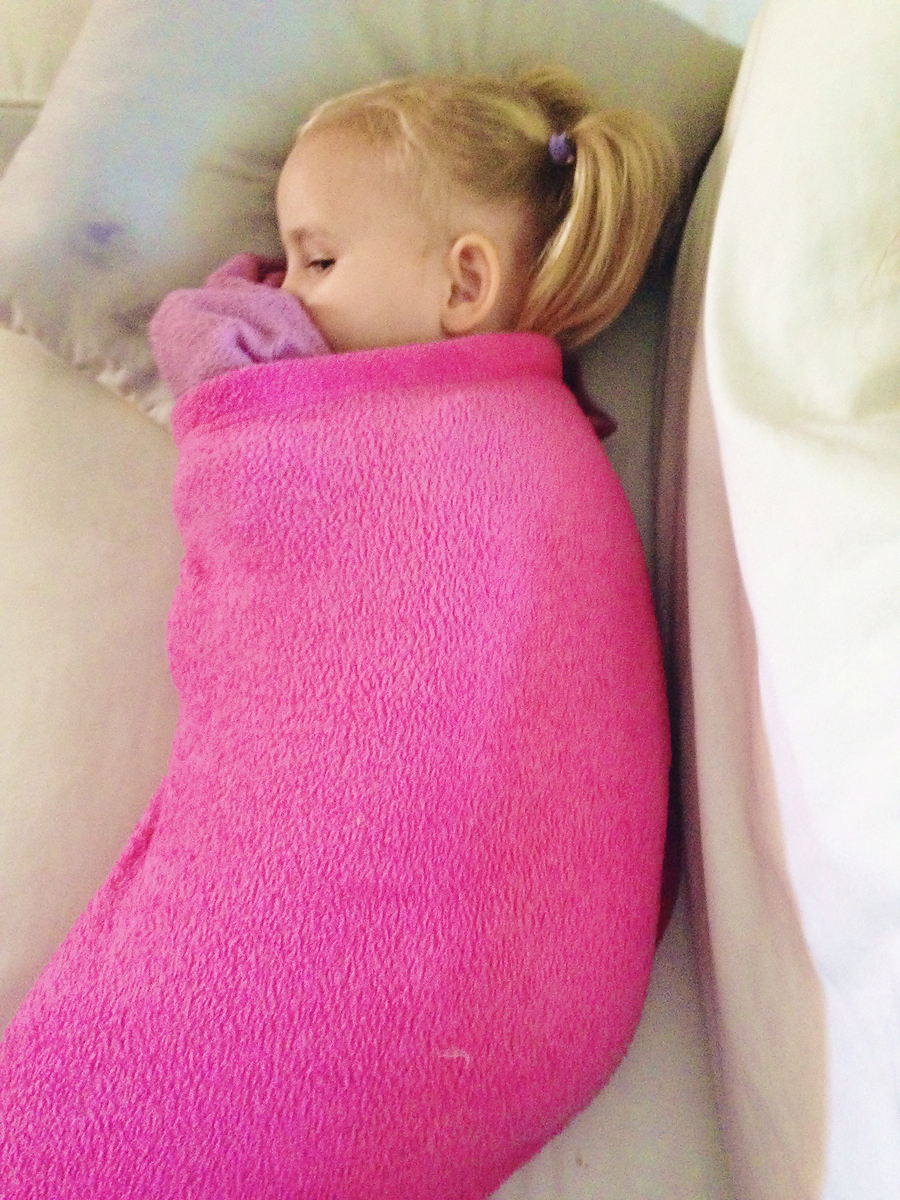 Swaddling used to calm her down as an infant.  I thought I'd give it another try.  She wasn't very amused, but stayed put for a few minutes.  I put pigtails in her hair so she had a sassy do to match her sassy attitude and that helped me deal with it all day.  She's such a little punky!
My antibiotic makes me sicker than a dog all day, so after I picked Harlo up from school I had to go lay down.  At one point my girls were eating cereal out of a cup with water in it.  I felt like a world class champion of a mother.  Stella kept telling me how delicious it was, though, and requested her cereal that way this morning as well.  Maybe we're onto something?
When Brady got home I was in desperate need of a date.  We are usually really good about our weekly date nights but the last month or so our schedule has been so out of hand with Brady recently being called into the bishopric at church.  We called to see if we could find a last-minute sitter…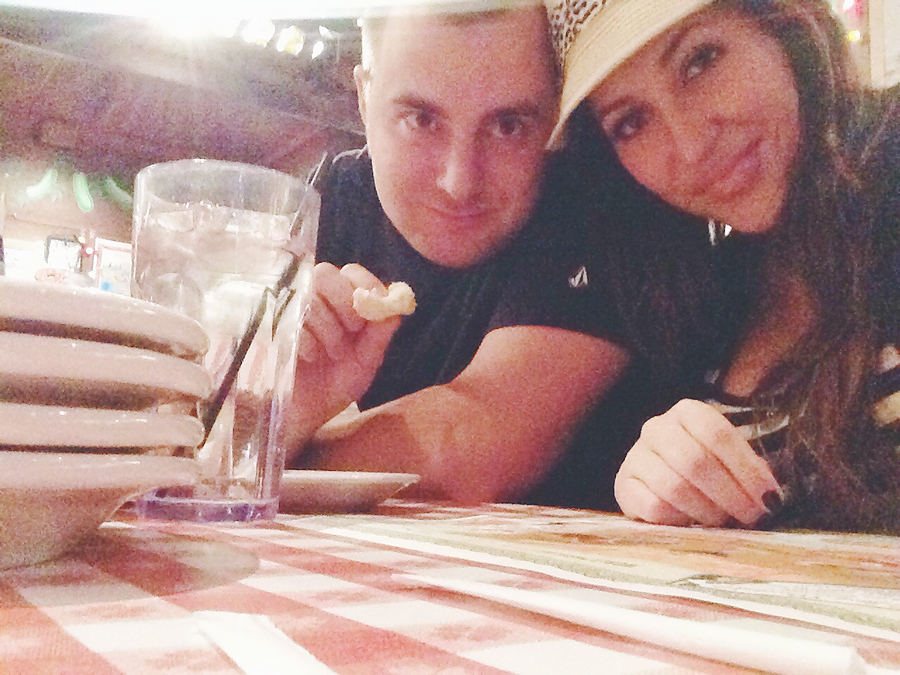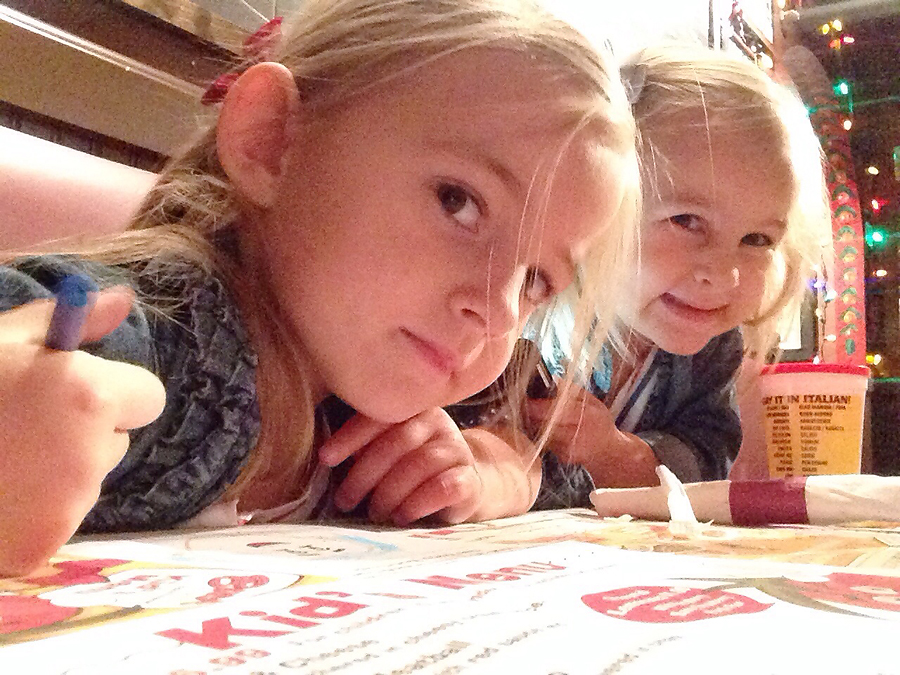 ….which we couldn't, but we decided to go anyway.  Turns out a date night is just what we needed as a family to change our tune.  Bucca di Beppo's did us very, very well!
We absolutely could not put off Costco any longer so we stopped there, too.  We always try to pawn off our girls when we grocery shop and I'm not really sure why because they are seriously so good.  Costco is like Disneyland for them (me too).  If every place had a double-seated cart, we would be in serious business!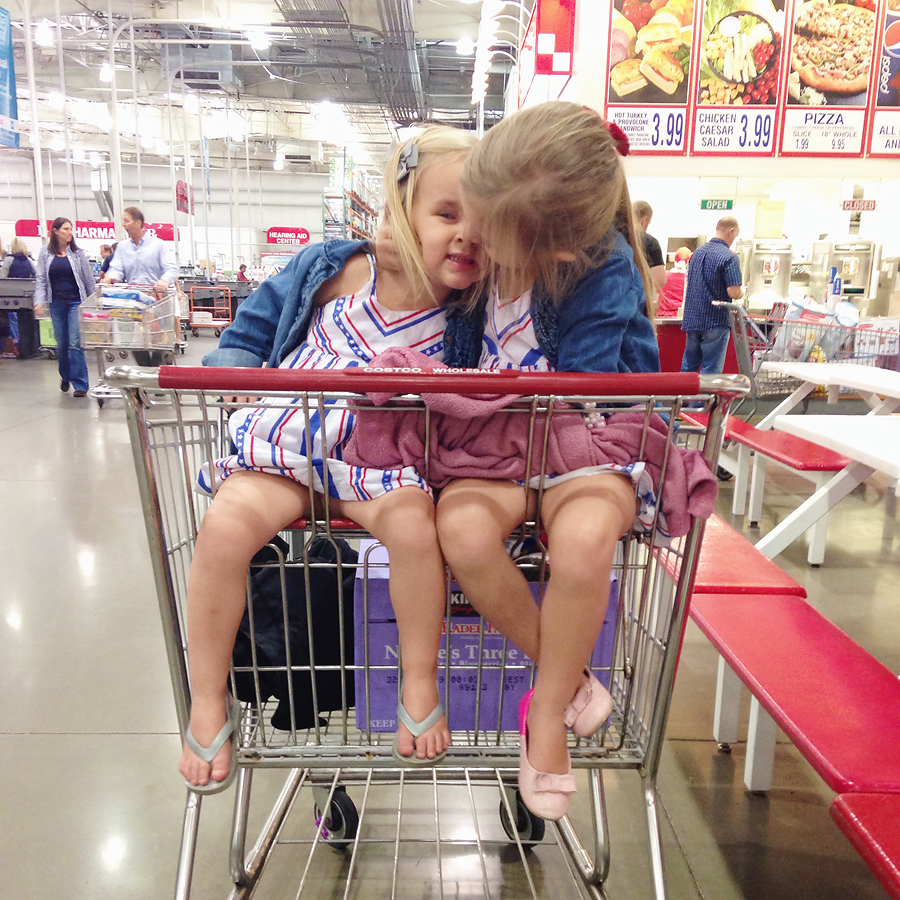 My girls are also on a matchy-matchy kick which does my heart wonders!
I sure love this little family of mine! (especially when they're all in good moods)
xo, C
(and Baby G who has a magical ability of making my life complete and miserable all at the same time)