This weekend was a goody.  Not in the way that there was a big event or things to do, more in the way of how it was just totally and completely normal.  In the summer especially, we often have our weekends booked out with places to go and adventures to embark.  Lately, I have been craving fall so much.  I think that more than the cooler weather, I'm actually craving the slow weekends and routine fall has to offer.  The cooler weather will be a bonus though, let's just be real.
We had a quiet afternoon at home on friday.  Stella climbed up on my bed and hummed herself fast asleep right in my arms.  I let her stay there, just like that, for her entire nap.  Harlo kept busy coloring in the kitchen and getting herself things to play with.  I held my sleeping baby and read my book and marveled in the perfection of the day.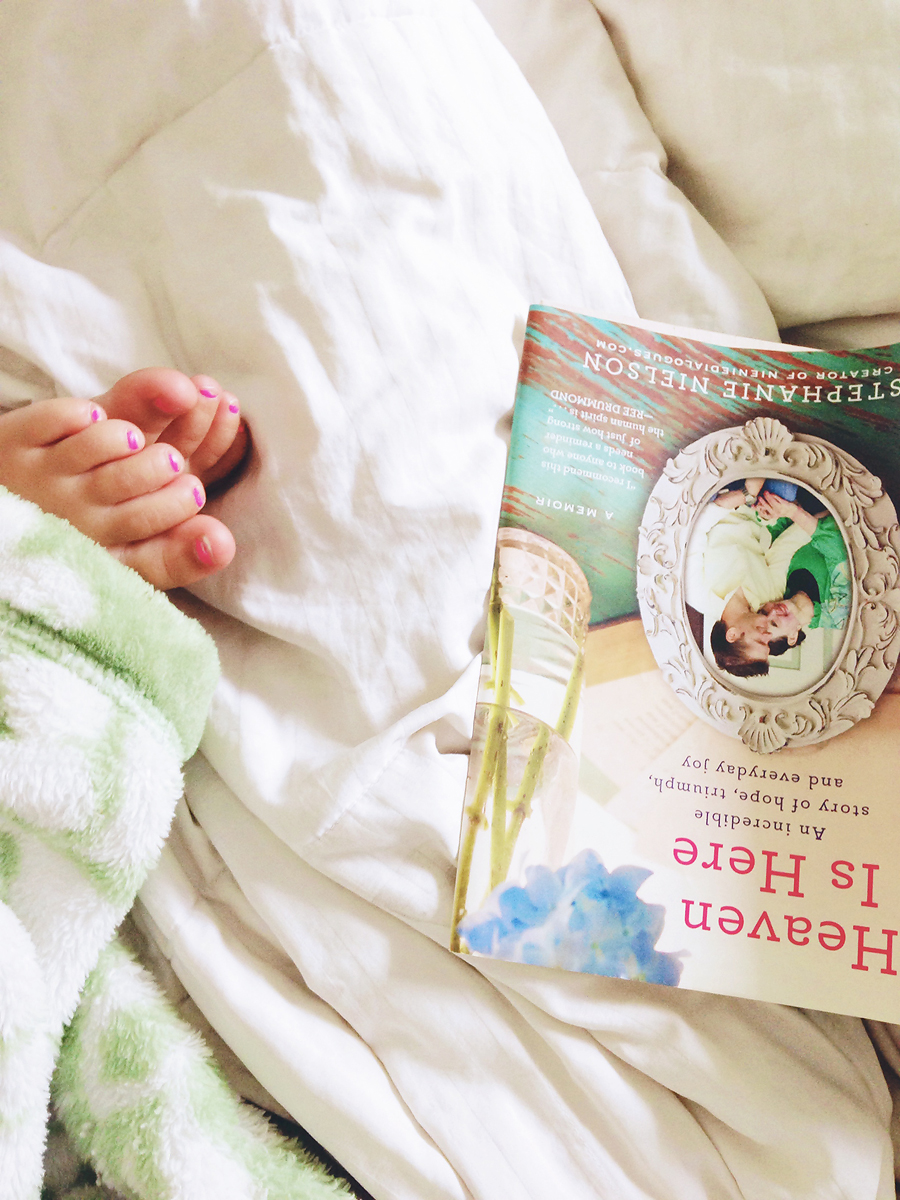 The nap didn't last forever though.. they never do. 🙂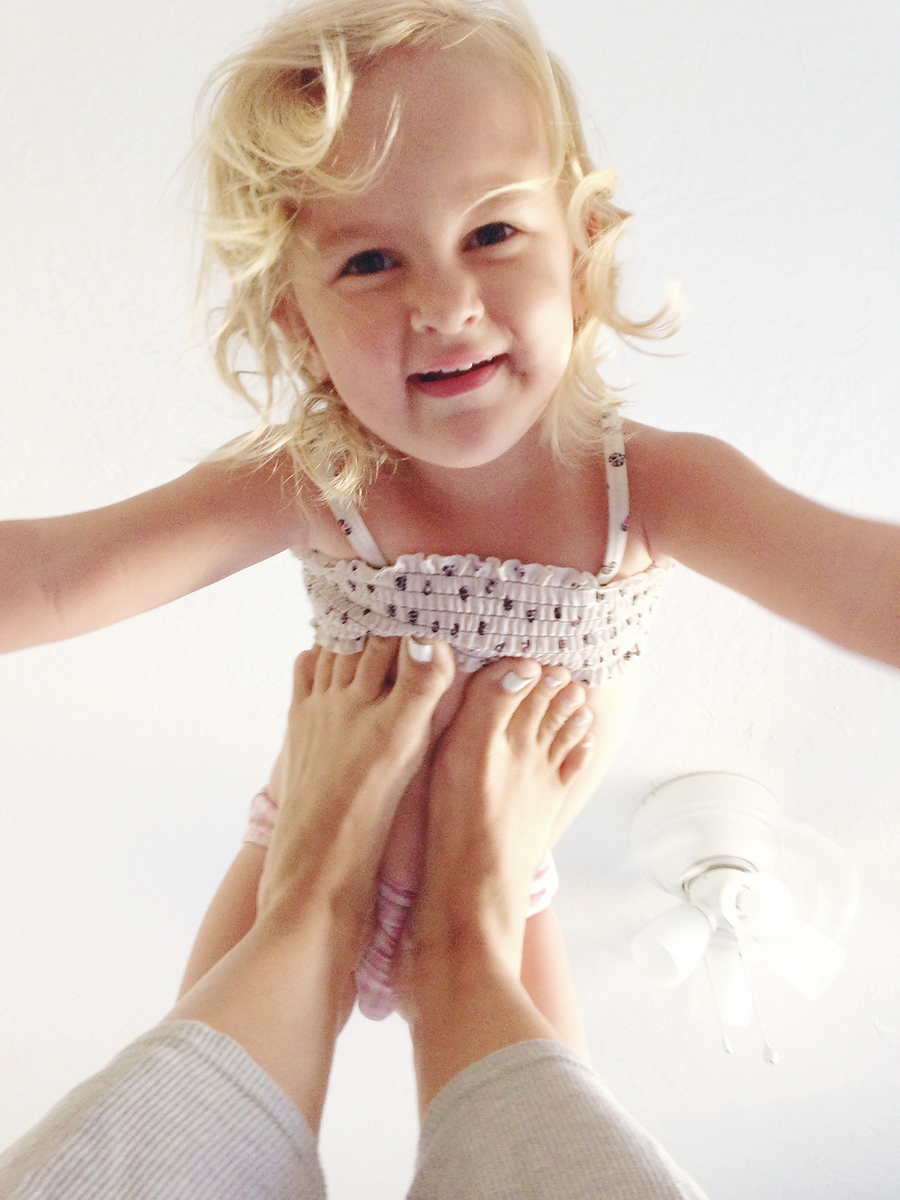 I love making a meal for my family on Friday night.  The town is so busy with people eating out, but at home it's quiet and calm and the excitement for the weekend is just surfacing.
Friday evenings are my favorite, favorite evenings.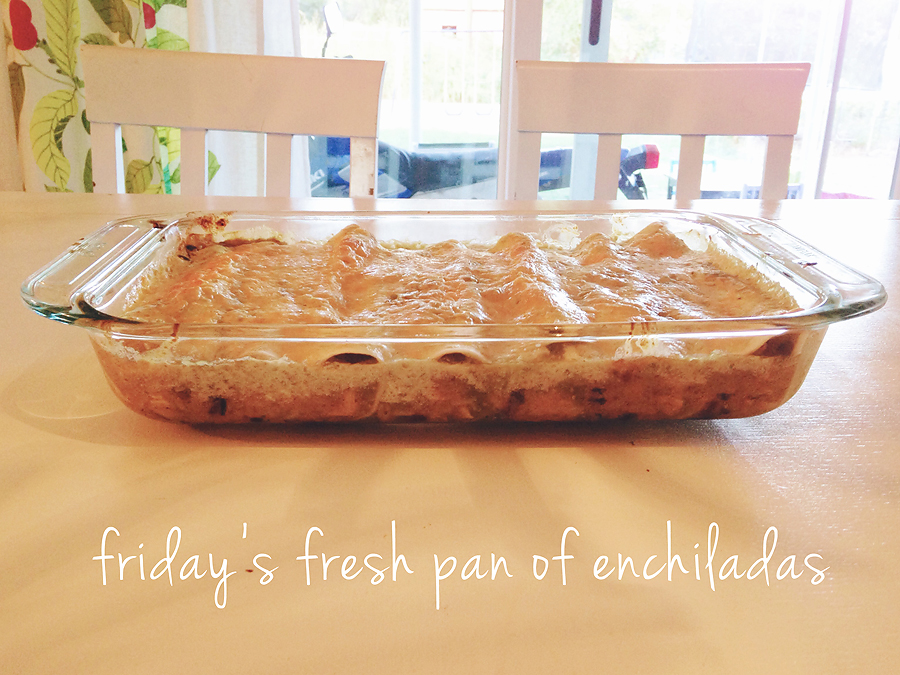 Brady had some work in the yard to do, so I sat on the porch reading my book while the girls splashed around in puddles before it was time to turn in.
This weekend Harlo had her "welcome day" at preschool.  She was so excited!  We made a day of it complete with school-shopping-a-plenty!  I don't get a lot of time alone with each of my girls.  They always prefer to be together, but this day was a special one for me and Harlo.  She's getting so grown up.  The things she talks about, the words she uses, the clothes she picks out.  I can see how much she's growing in everything she does.  I usually feel sad about my babies growing so fast, but I'm so looking forward to this next chapter with Harlo.  This is our first of many school shopping trips together and I can't wait for each of them.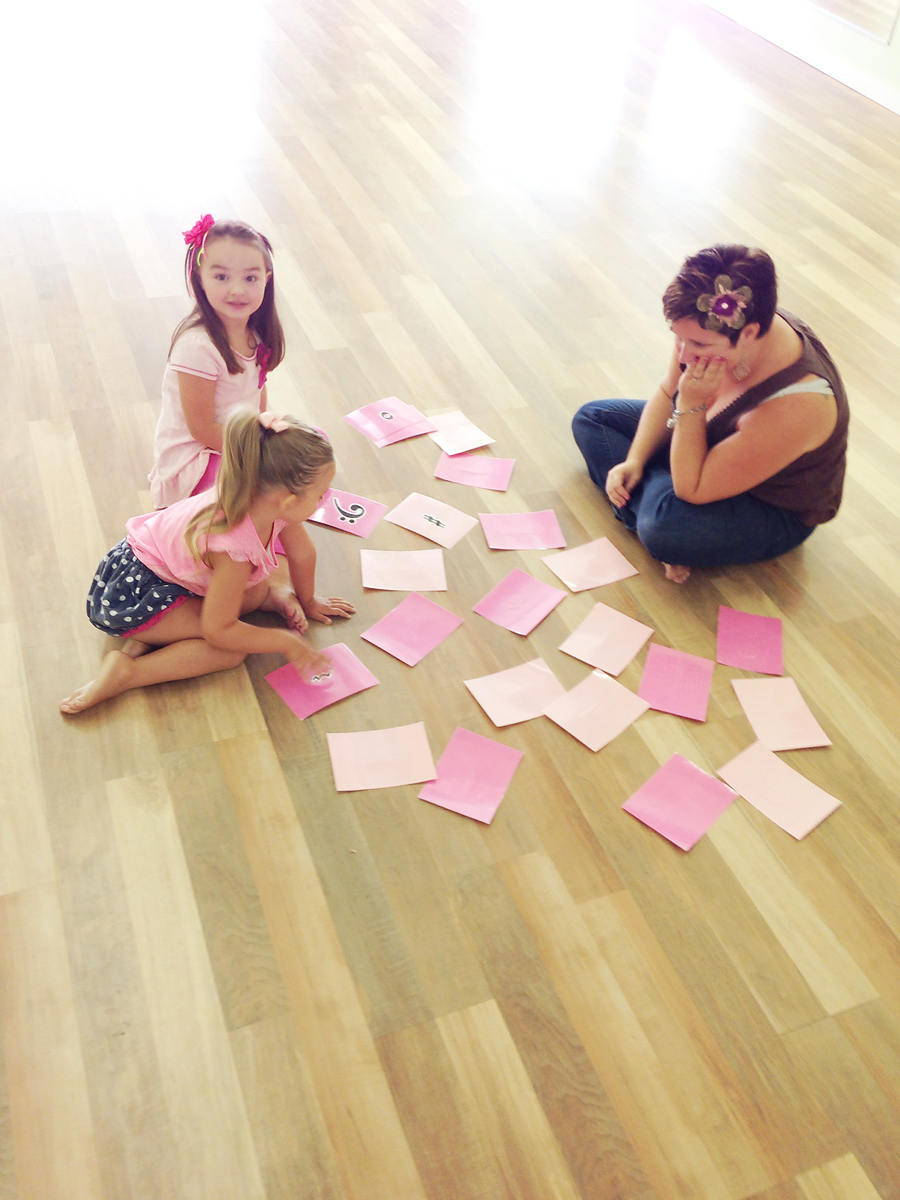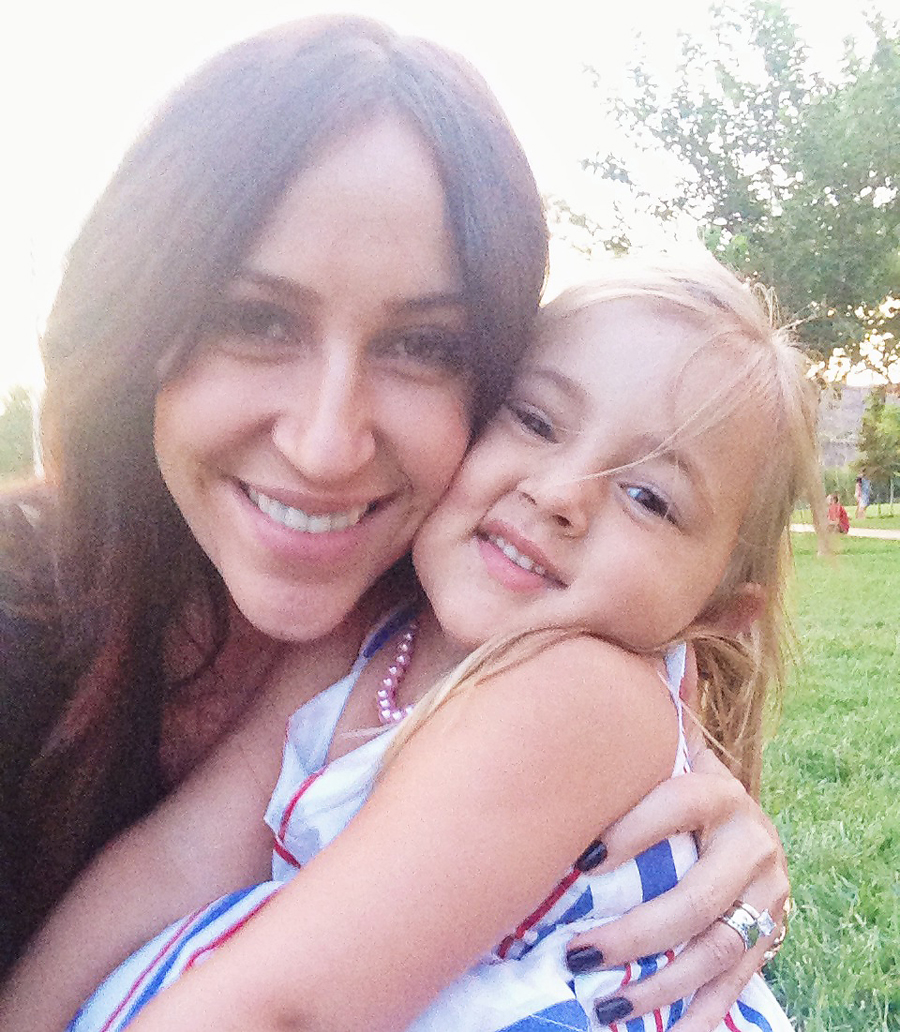 After we got back home to Stella and Daddy, we headed out to dinner and then took a stop at our favorite evening spot.  The carousel and the grassy/clover park just by it.
I think the girls had missed each other from their day apart…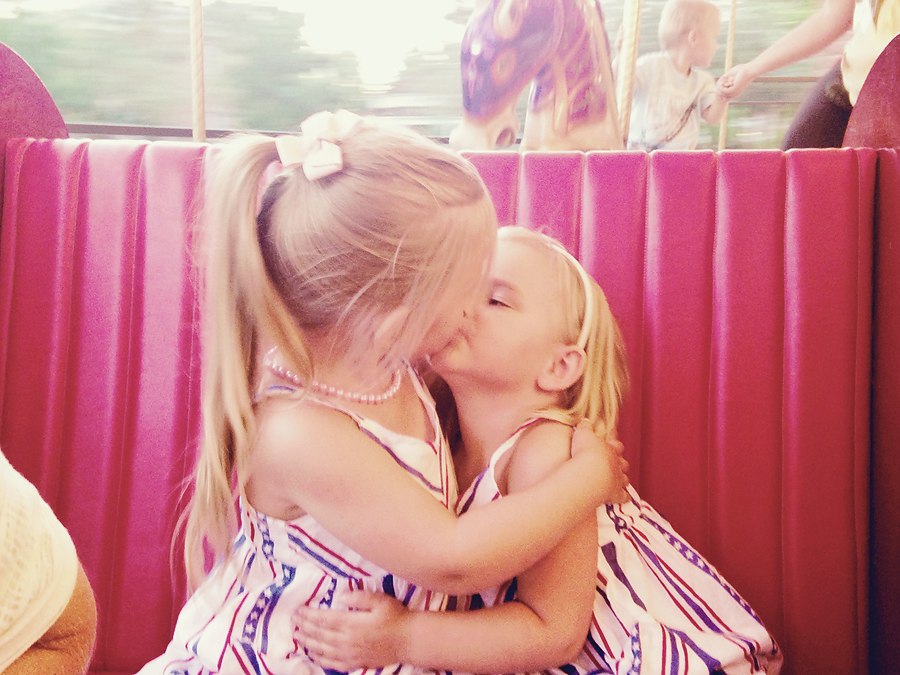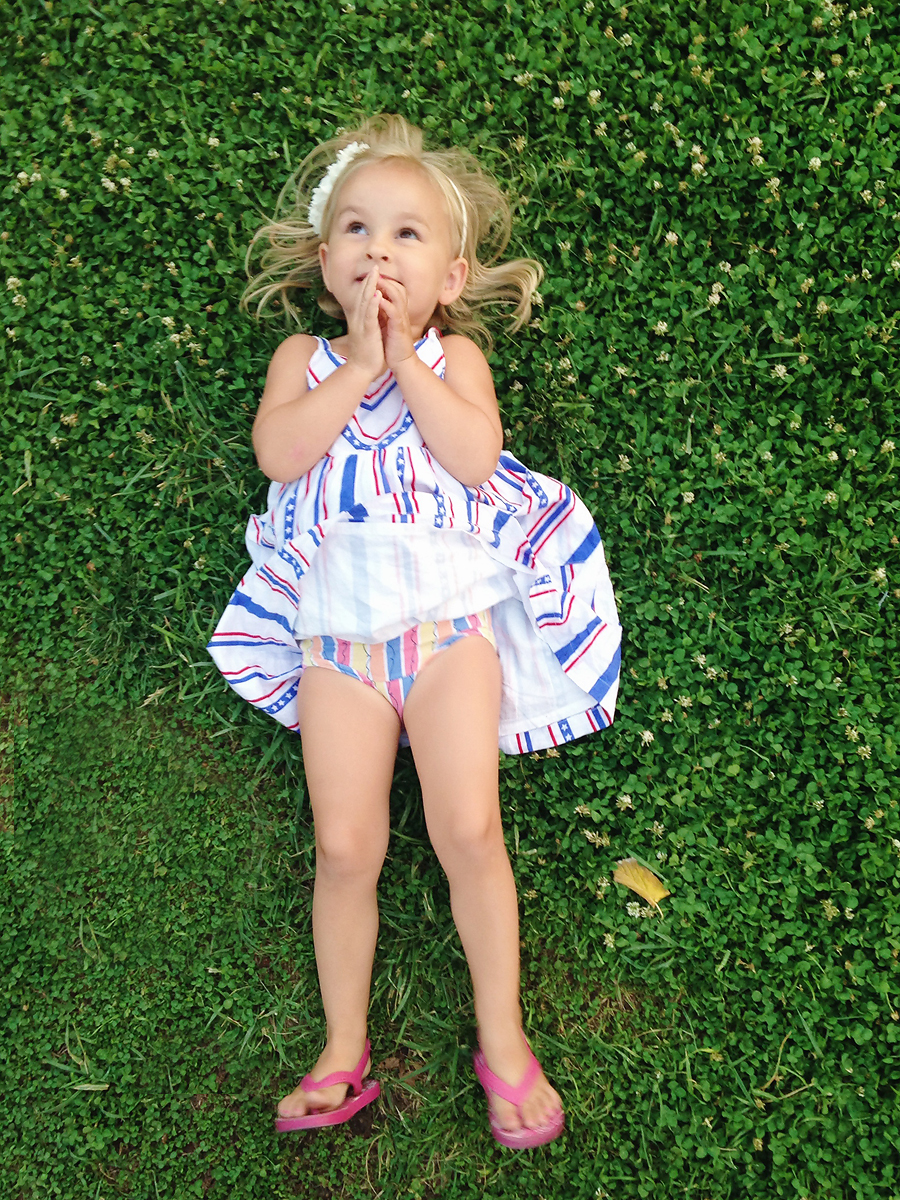 While we were there, Stella handed me a flower saying "For a becial, becial girl!" It took me a minute to realize the "special girl" was me.
I am so enjoying the phase of life we're in right now.
My girls are at such wonderful ages!
The excitement of school is just upon us.
There is magic and meaning in the smallest moments of our day.
We are blessed beyond measure.