For our anniversary this year, we headed to Springdale which is about 40 minutes from St. George where we live, it's the town nearest Zion National Park.  It's a cool little hippie town with minimal cell phone service and a lot of hiking at your every convenience.
If you know me, you know that hiking and nature is not my strong suit.  I'm sort of a hippie in that I home birth and do yoga and use essential oils and let my children run around naked whenever they want, but I totally missed the camping gene in my family and it's something I now wish I had.  But I just… don't.
Coincidentally, my husband is a full-on country boy.  He is an eagle scout, has hardly missed a deer hunt with the men in his family, and could fully survive in nature if ever the situation arose.  He loves the country – I love the city.  His idea of the perfect vacation is on a secluded island, my idea of the perfect vacation is in the hustle and bustle of New York City where there's shopping available and a starbucks on every corner.  I'm not super proud of this, but it's just the way it is.  My idea of an anniversary over-nighter is the hour and a half to Vegas where I can indulge in all my city-loving ways.  Brady's idea of an anniverary over-nighter is a quiet stay in Zion National Park.  This year, I surprised Brady with an anniversary that HE would like.  I would have enjoyed Vegas, but I enjoyed watching Brady in the element he loves even more.
I think it's important in this day and age to be realistic about our relationship.  Some how, people have the idea that you need to have a lot in common to have a lasting relationship.  I sure hope this isn't true.  Brady and I – as far as interests go at least – have very little in common.  I am a free spirit, right brain, artist, lover, democrat, hippie.  He is a straight-and-narrow, left brain, genius, republican, technology addict.  He watches the news at night, I watch the Kardashians.  He likes camping, I like make-up.  We are very, very different individuals.  But that's what makes us SO right for each other, I think.  I"m so glad i'm not married to someone who likes all the things I like.  I love watching Brady do the things he does well and loves, and I'm so glad he can pull me out of my comfort zone and help me try and do new things.  I like things simply because he likes them.  Things I would never have any interest in, but I love that it brings him joy.  I loved spending our anniversary away from the city because I loved that he loved it so much.  Which I'm sure is the reason he so willingly went to Vegas last year for our anniversary.  We bring the pieces of our worlds together and it makes a much more colorful and interesting place.  Apart we are vanilla, together we're a twin-twirl.. and who doesn't love a twin-twirl?
Finding true love, in my opinion, is not about finding someone who has so much in common with you.  It's about finding someone who can call you out when you're being ridiculous, love you through your trials, and indulge in life together in a completely new way.  I think if anything will keep our marriage lasting – aside from God – it's these things.
For our anniversary, we stayed at the Cliffrose Lodge.  We really had such a good time! So relaxing and low key and just exactly what we were looking for.  The owner of the Cliffrose is a sweet client of mine and she was so gracious with letting us stay.  We fell in love with it right away.  It's so so beautiful!  It's surrounded by the beautiful Zion mountains and all the grounds are green and lush and full of flowers everywhere you look.  It has a fabulous pool which is just the touch of civilization I needed.  It was the perfect anniversary spot, but we vowed to get back with the girls because there was a lot of fun things to do with the kids too.
We basically lounged around our hotel deck, ate delicious food the entire time, and relaxed at the pool.  My only regret is that we didn't stay longer! It was pure bliss.
 We started out our anniversary in St. George for some shopping and lunch before heading to Springdale.  It's amazing how weird it feels to hit the town in the day time sans children.  We felt like teenagers!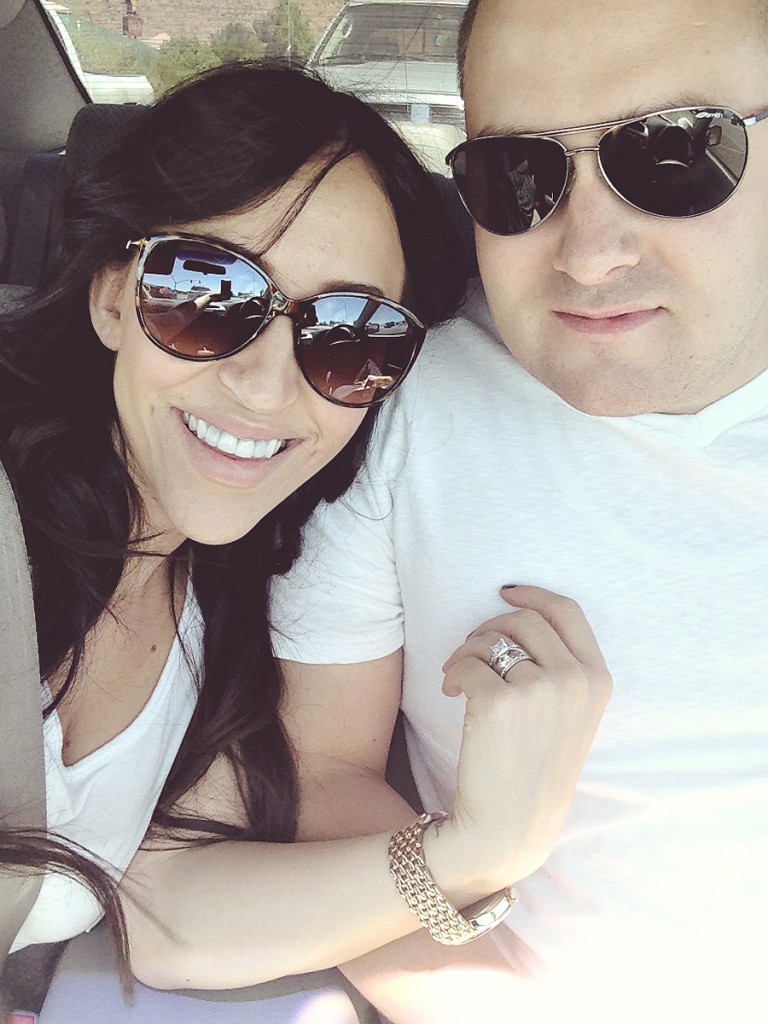 My #1 priority for the trip was uninterrupted pool lounging.
For all you not-moms.. Do me a favor today and go lounge by the pool.  In pure silence.  Take it all in!  When you have children, this happens about once a year on a good year.
Thank me later.
The pic couldn't do the room justice – it was so nice and had a wrap around deck with the most gorgeous view! It was so relaxing.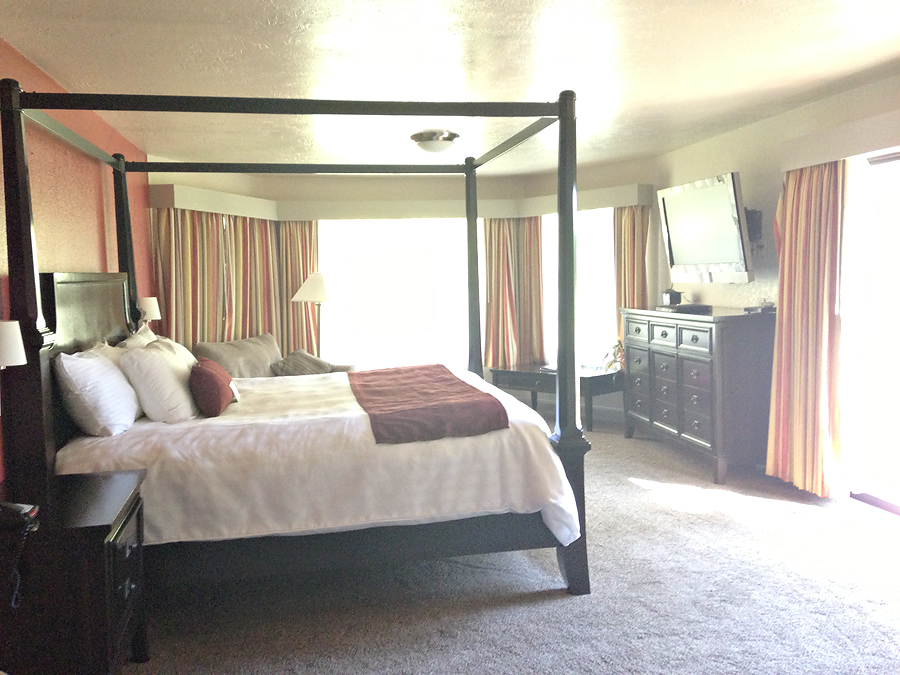 Once we settled into the room, we got down to business…
(at the pool! What were you thinking? 😉 )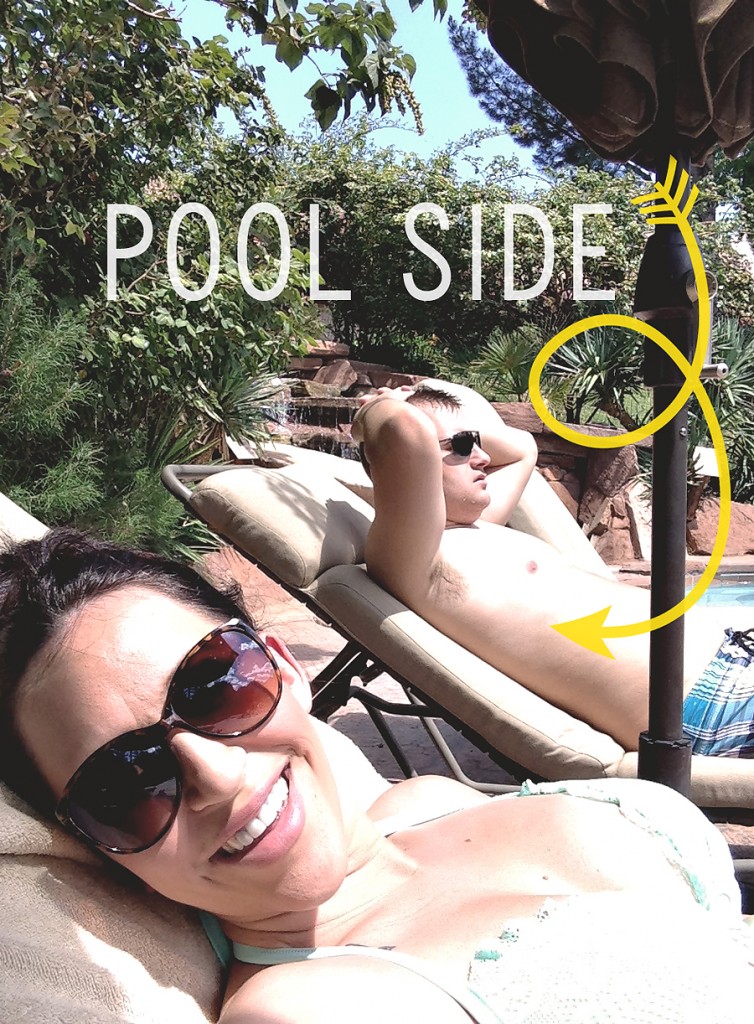 Being that I'm more of a city slicker, my favorite part of Springdale is the food.  I wish we could have eaten 5 meals a day.
We decided to celebrate our anniversary night at the Pizza Noodle sitting on the patio with the perfect summer breeze.
It was perfection.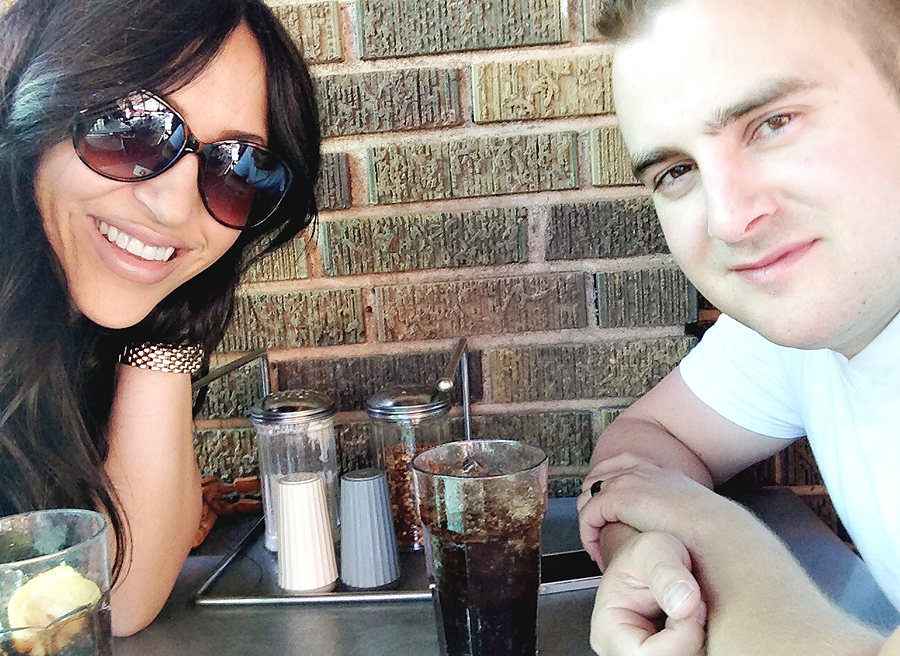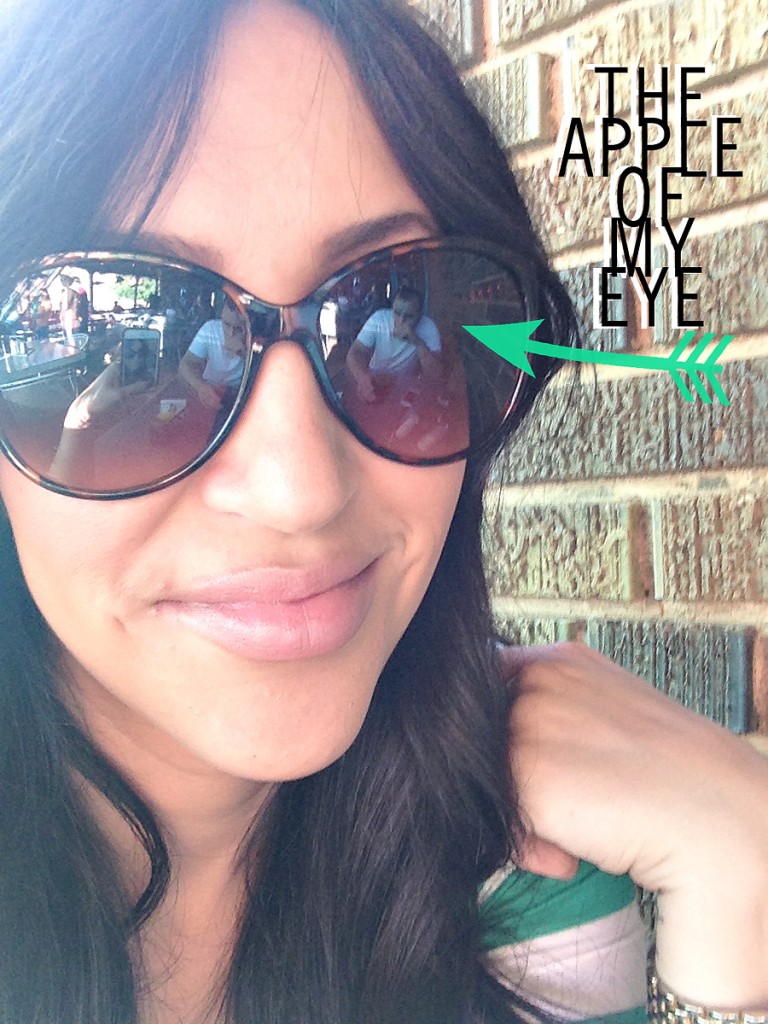 Then we wandered to the candy shop for a treat. 🙂 (that coffee toffee ice cream bar was the best thing ever!!)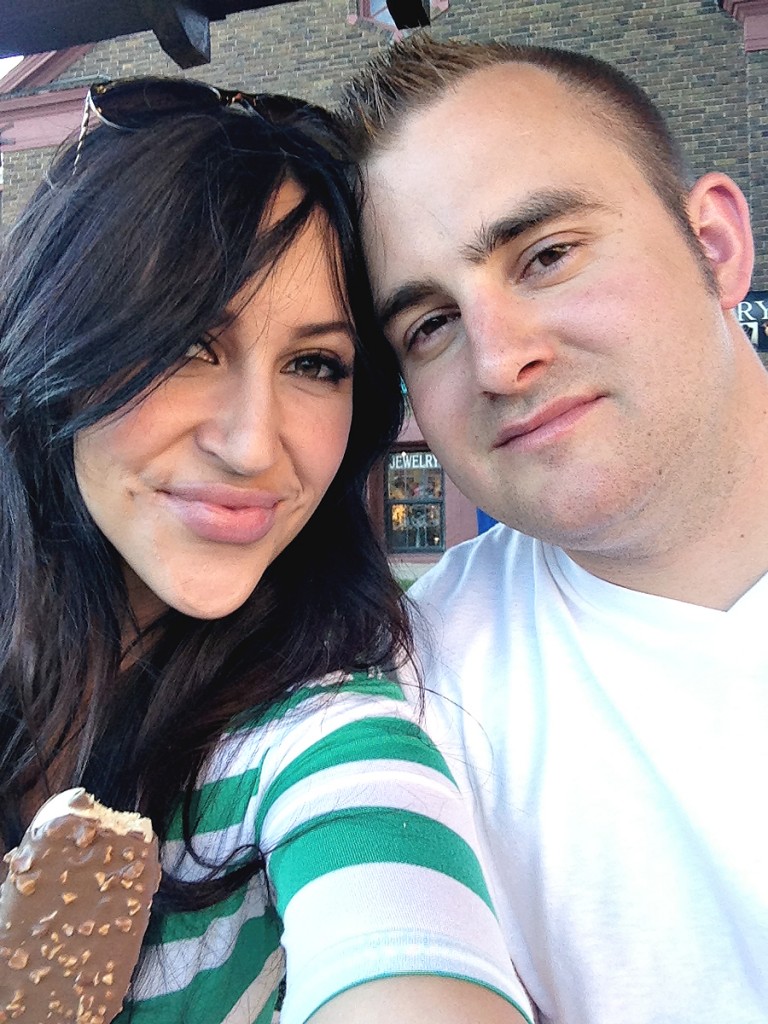 We spent the rest of the night on the deck of our hotel talking and talking about the last five years.  Our kids, family, faith, personal relationships.. That's what I love about anniversaries.  It's the perfect excuse to take some time away to reminisce and reflect on your lives together.  This was probably my favorite part of our whole anniversary weekend.
Because we stayed at the Cliffrose, we had a voucher for free breakfast at Cafe Soleil the next day.  I totally thought it was going to be a little coffee shop that we could get a muffin or something – totally wrong.  It was a full menu and it was seriously SOOO delicious.  Like the best breakfast burrito I've ever had (and I've had a LOT of breakfast burritos in my day).  Their menu is full of organic, local and natural ingredients.
Totally up my alley.  We will eat there every time we go to Springdale from here on out.
Bonus is that we found a sweet friend of ours who actually manages it and lives in the upstairs apartment.  So fun to see you, Elise! xo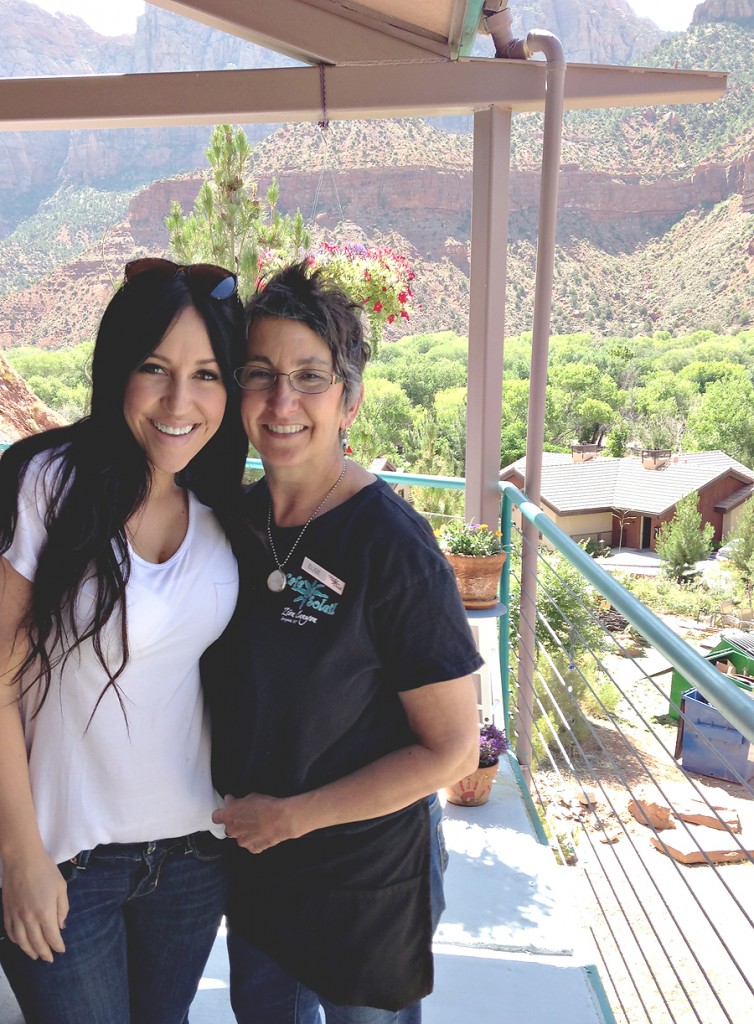 We got back to our room in time to check out and – you guess it – soak up some more pool time.
First we had to say goodbye to our beloved deck!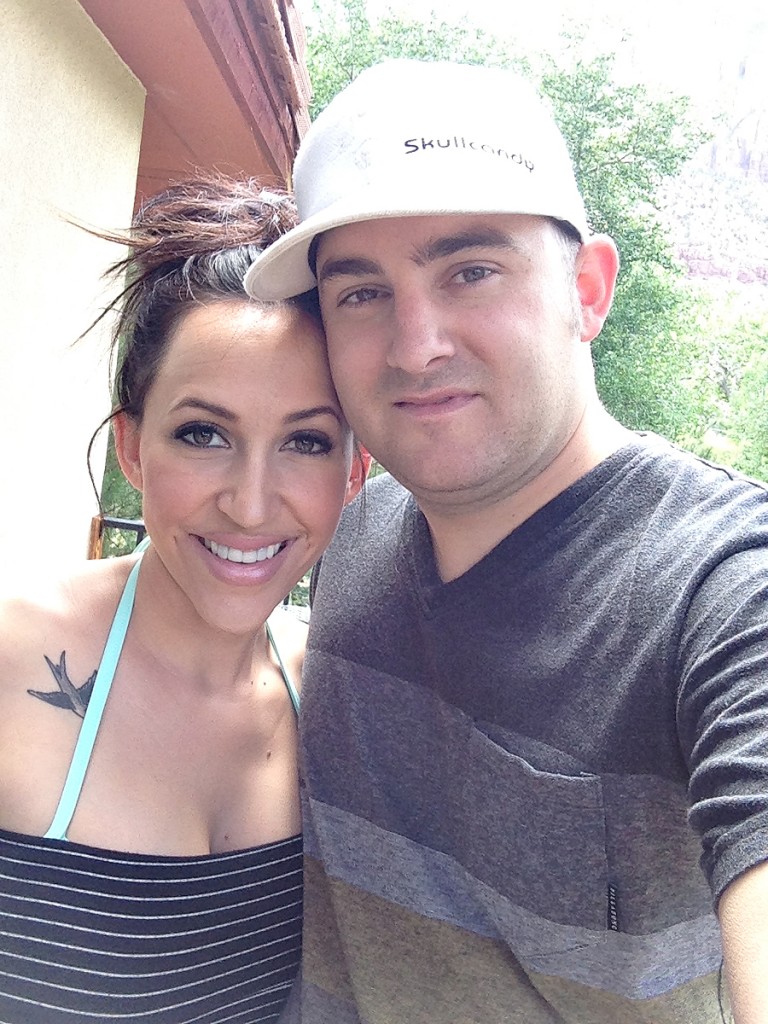 After we were sufficiently bathed in sun, we headed up – the back way – to Cedar Mountain to our family cabin where our girls were staying.  We got to drive through the park and up through some gorgeous country I had never ever seen before.  It was a gorgeous drive.

 Since we started dating, Brady has told me about Strawberry Point but we've never made it up there together.
On our drive, Brady asked if I wanted to take a detour to check it out, and I for sure wanted to.
A 45 minute dirt road later – and we were at the most beautiful view I've ever seen.
Even I could appreciate it, and that is big.

If you've never done yoga on top of the world, I recommend it. 😉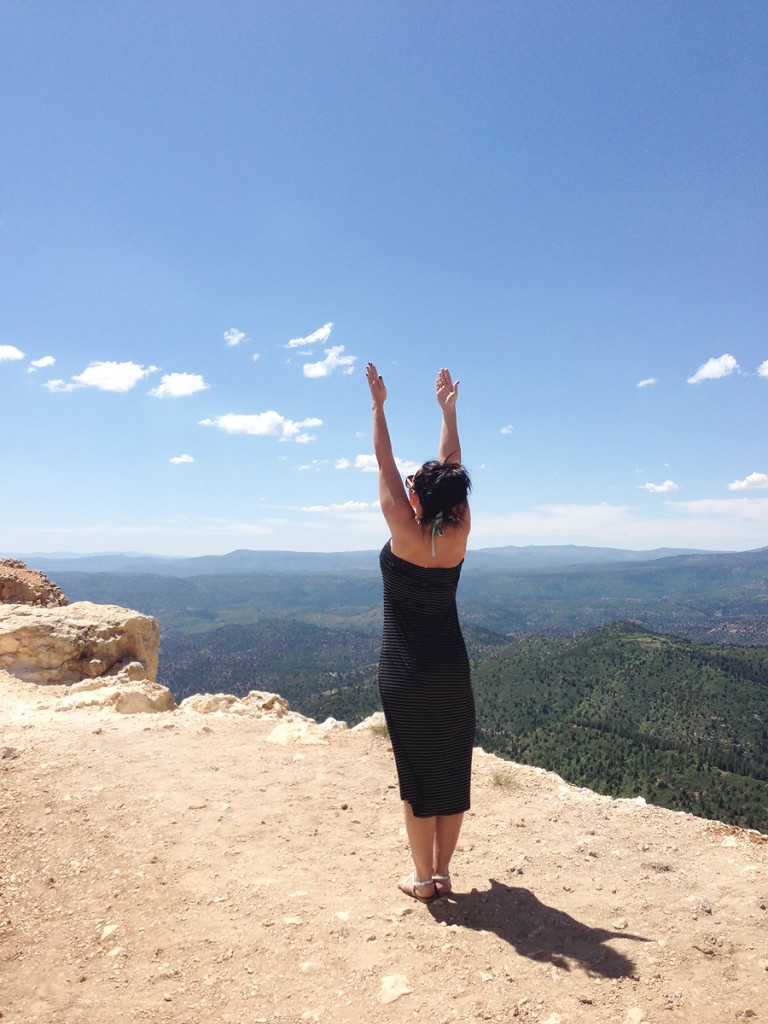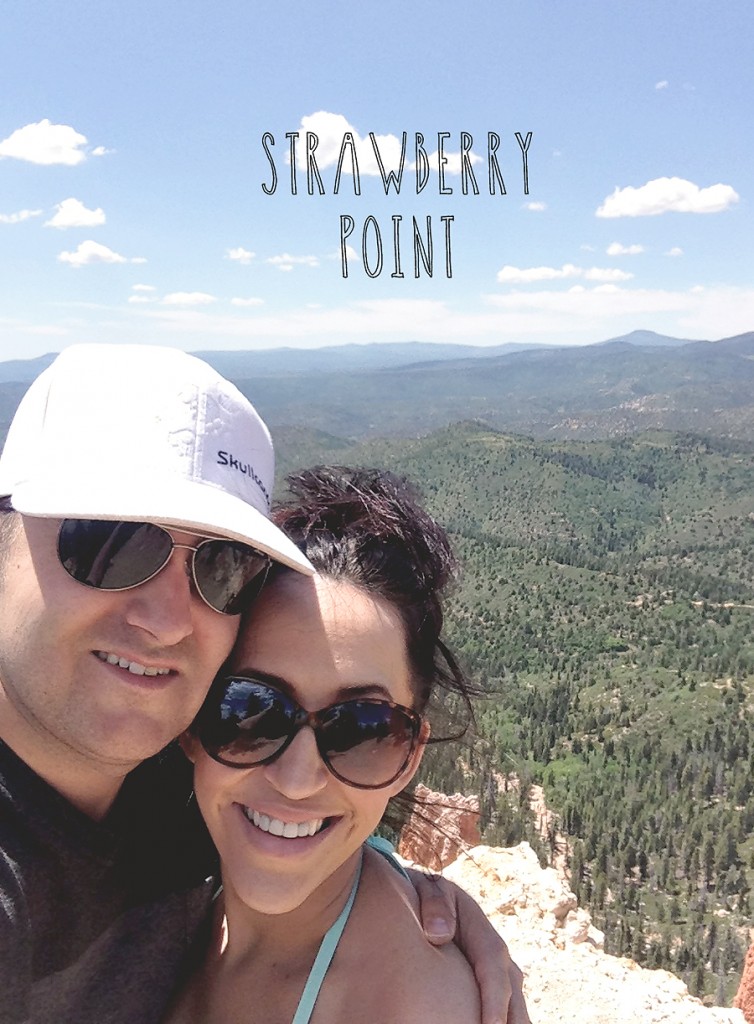 We could have stayed there all day.
But – we were pretty dang excited to get back to these little angels.
Even the naughty one.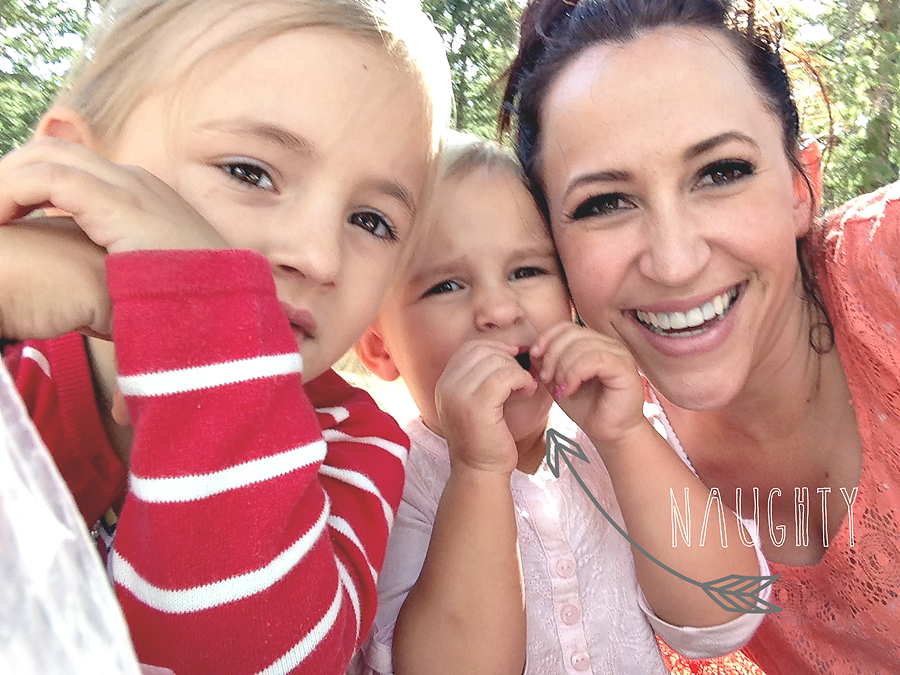 It's funny when you're in the chaos of every day life, all you want is to get away with the one you love.
And when you get away with the one you love, all you want is the chaos of everyday life.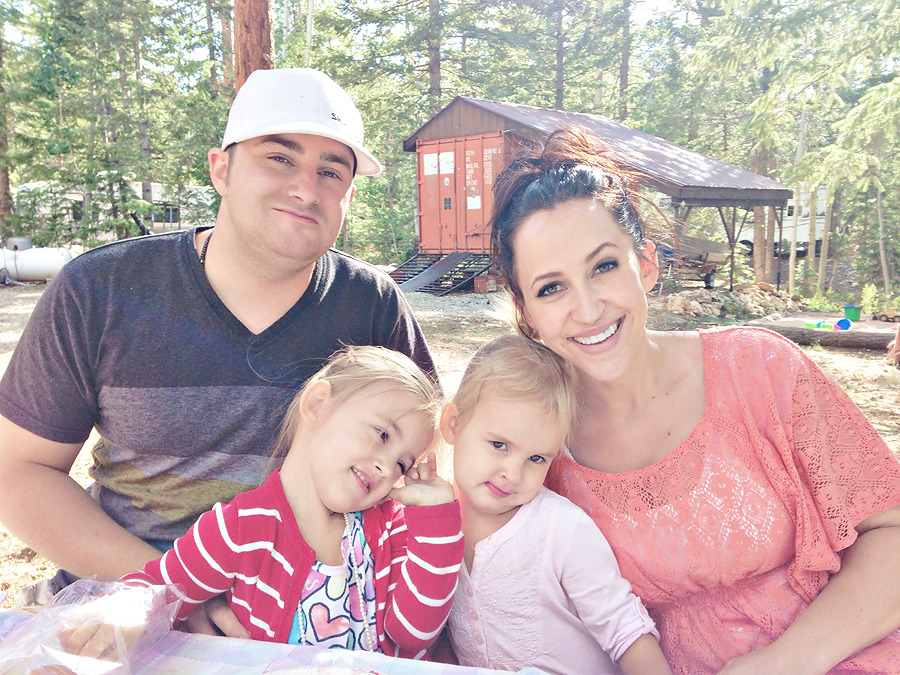 This anniversary is one I'll remember forever.
I am so blessed to be married to Brady.
It's not always easy, and he isn't perfect, but he is perfect for me.
He is the yin to my yang and my perfect counterpart.
Maybe in another 5 years I'll actually go camping.
But probably not. 😉
xo, C